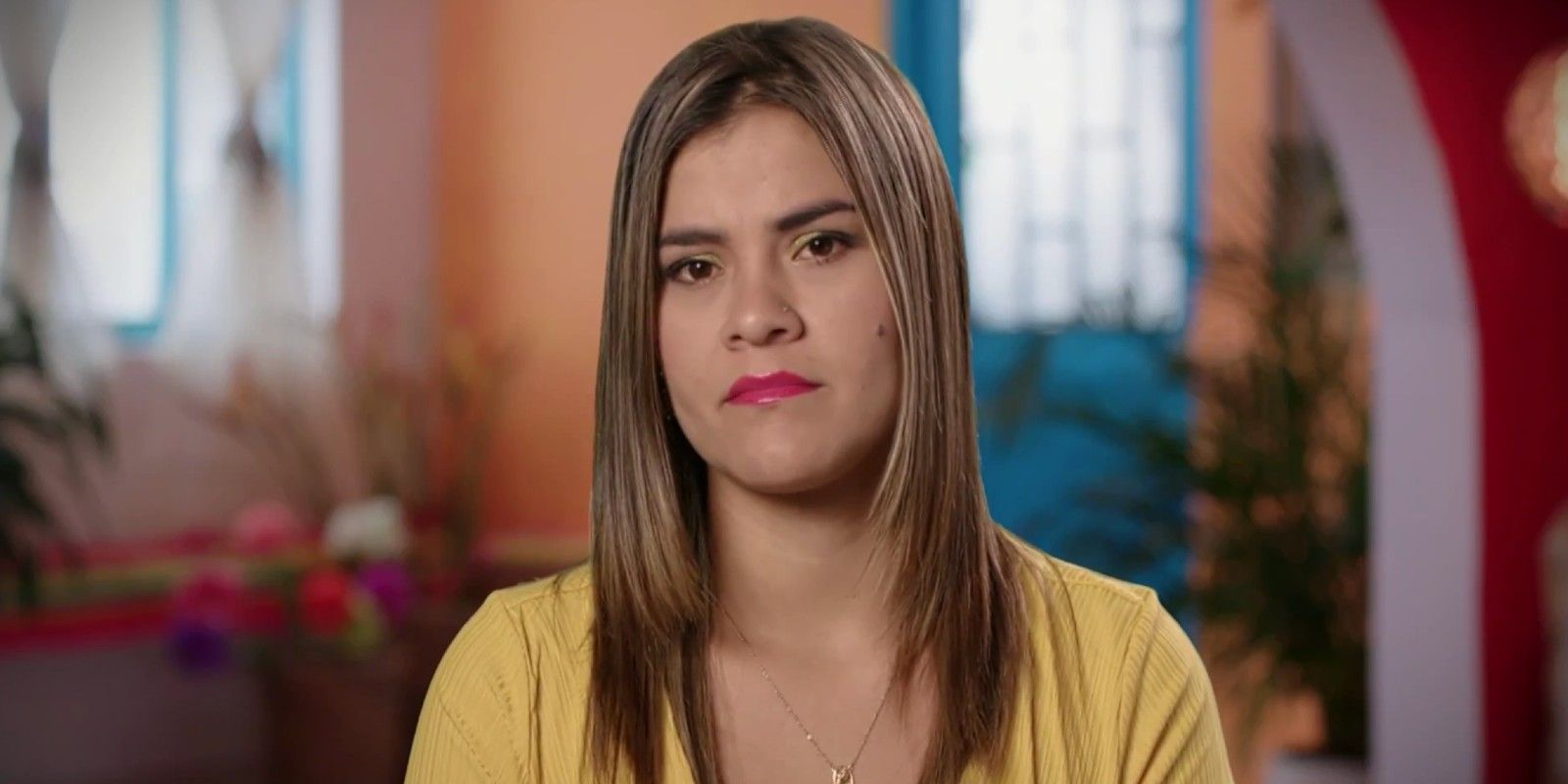 Ximena Morales from 90 Day Fiancé: Before the 90 Days recently showed off a "new" ring on Instagram that gave off strong engagement photo vibes, and it has fans buzzing about what it means about her relationship status with Mike Berk. The 90 Day Fiancé franchise couple have been on the outs in recent episodes, and their off-screen drama has been even more tumultuous. Ximena's possible engagement ring has raised new questions about whether she and Mike are still together after the show.
Though Mike and Ximena's relationship has never been easy, the couple hit a major rough patch on the show, and it's all because Ximena is seriously disgusted by Mike. After getting engaged, the pair spent time apart when Mike returned to New York following his initial visit to Colombia. But when Mike returned on his second visit, Ximena wasn't happy to see him. She claimed she didn't want to see him until after the plastic surgery procedures she wants Mike to pay for. However, when Mike pressed Ximena about why she didn't want to spend time with him, she admitted she didn't love him, and her disgust for her fiancé was extremely obvious.
Related: 90 Day Fiancé: Why Mike Berk Shouldn't Be On The Single Life Season 3
On 90 Day Fiancé, it seems like Ximena and Mike are headed towards a breakup, despite his attempts to salvage their relationship. Off-screen, there have also been rumors that Ximena cheated on Mike, and he called off the engagement. But Ximena's recent Instagram post throws doubt on those rumors. A black-and-white photo of what looks like an engagement ring was captioned, "Gracias mi amor te amo," which translates to, "Thank you my love I love you," in English. Ximena didn't elaborate about who gave her the ring or whether it was an actual engagement ring.
In the comments section, some fans speculated that Mike and Ximena have reconciled, or that Ximena got engaged to someone else. There was also a commenter who claimed the ring in question was from Ximena's brother. Ximena confused fans even further by responding "gracias" with a heart-eye emoji to a comment that said, "Felicidades a Mike Berk y Ximena" (Congratulations to Mike and Ximena). It would seem Ximena is adding fuel to the fire that she and Mike are back together—or perhaps they never broke up. There's no telling what is really going on, and it's very possible that Ximena is simply trying to stir the pot and get fans riled up, and it seems she was successful.
Reality star Ximena has gotten a lot of criticism from fans, so it wouldn't be too surprising if the 90 Day Fiancé: Before the 90 Days star decided to get back at them with a misleading Instagram post. But it's also just as possible that she reconciled with Mike or found a new man. But regardless of her motives, the result is that the franchise rumor mill is buzzing with all the possibilities behind Ximena's recent post.
Next: 90 Day Fiancé: Ximena Morales Allegedly Makes Abuse Claims Against Mike
90 Day Fiancé: Before the 90 Days airs Sundays at 8 p.m. EST on TLC.
Source: Ximena Morales/Instagram
from ScreenRant - Feed