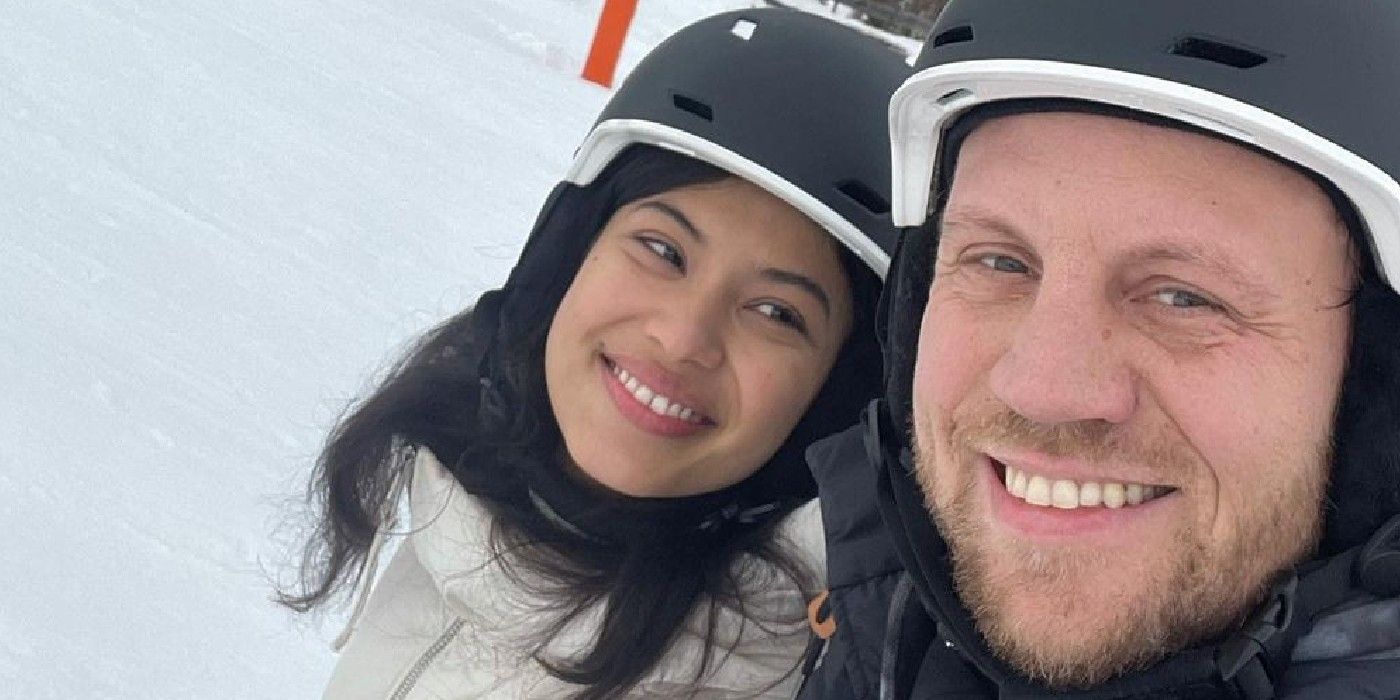 90 Day Fiancé star Juliana Custodio's partner Ben Obscura recently shared some of the things he loves the most about the mother of his child. 23-year-old Juliana surprised fans when she announced she was pregnant and in a relationship with mystery man Ben in Hamburg, Germany. The announcement came around 3 weeks after Juliana told her followers about her split from Michael Jessen. Brazilian model Juliana starred on 90 Day Fiancé season 7 with Connecticut man Michael, and the two were married for two years.
Juliana and Michael had an unusual relationship on the start. They met on a yacht in Croatia, and Juliana moved to the U.S. to be with him. The show depicted that she quickly developed a bond with his two young children, Max and Cece. Over the COVID-19 pandemic, Micheal's ex-wife Sarah Naso and her new husband, Sean, moved in with Michael, Juliana, and the kids. Juliana left for Europe in August for a modeling job, and two months later, she and Michael announced their split. There were rumors that Juliana cheated on Michael with Sean, which haven't been confirmed.
Related: 90 Day Fiancé: Everything To Know About Juliana's New Partner Ben
In a rare social media post, Ben recently took to Instagram to share a tribute to Juliana. He uploaded a selfie of the two of them, laying down in what appears to be a hotel bed. In the caption, Ben shares that Juliana is a "real one." He adds that she is "cut from a different cloth," adding that he loves her and appreciates "everything" she does for "us." Juliana commented on the photo, calling her baby daddy "special and unique." She thanked him for being her partner and giving her "this beautiful family of ours."
Juliana added that both she and their baby, who is due to be born later this year, are blessed to have Ben in their lives. In the comments, posters expressed tremendous support for Juliana and Ben. One follower said that the pair is their "favorite couple at the moment." Another fan expressed that they are "so happy" Juliana was able to find the German man. Not much is known about the elusive Ben, aside from the fact that he's very involved in the Hamburg art scene, and has traveled quite a bit around Europe. As he doesn't post often, this is about all have fans have been able to glean from his few posts.
Some fans may have been skeptical of Ben and Juliana at first. Many viewers felt the pregnancy announcement came very soon after Juliana's split from Michael. However, once Juliana claimed she was treated like a maid while living with Michael and Sara, fans switched sides. Most 90 Day Fiancé viewers are now applauding Juliana and Ben, and can't wait to see photos of their baby boy once he is born.
Next: 90 Day Fiancé: Juliana Custodio Shares Shocking Details About Her Past
Source: Ben Obscura/Instagram
from ScreenRant - Feed