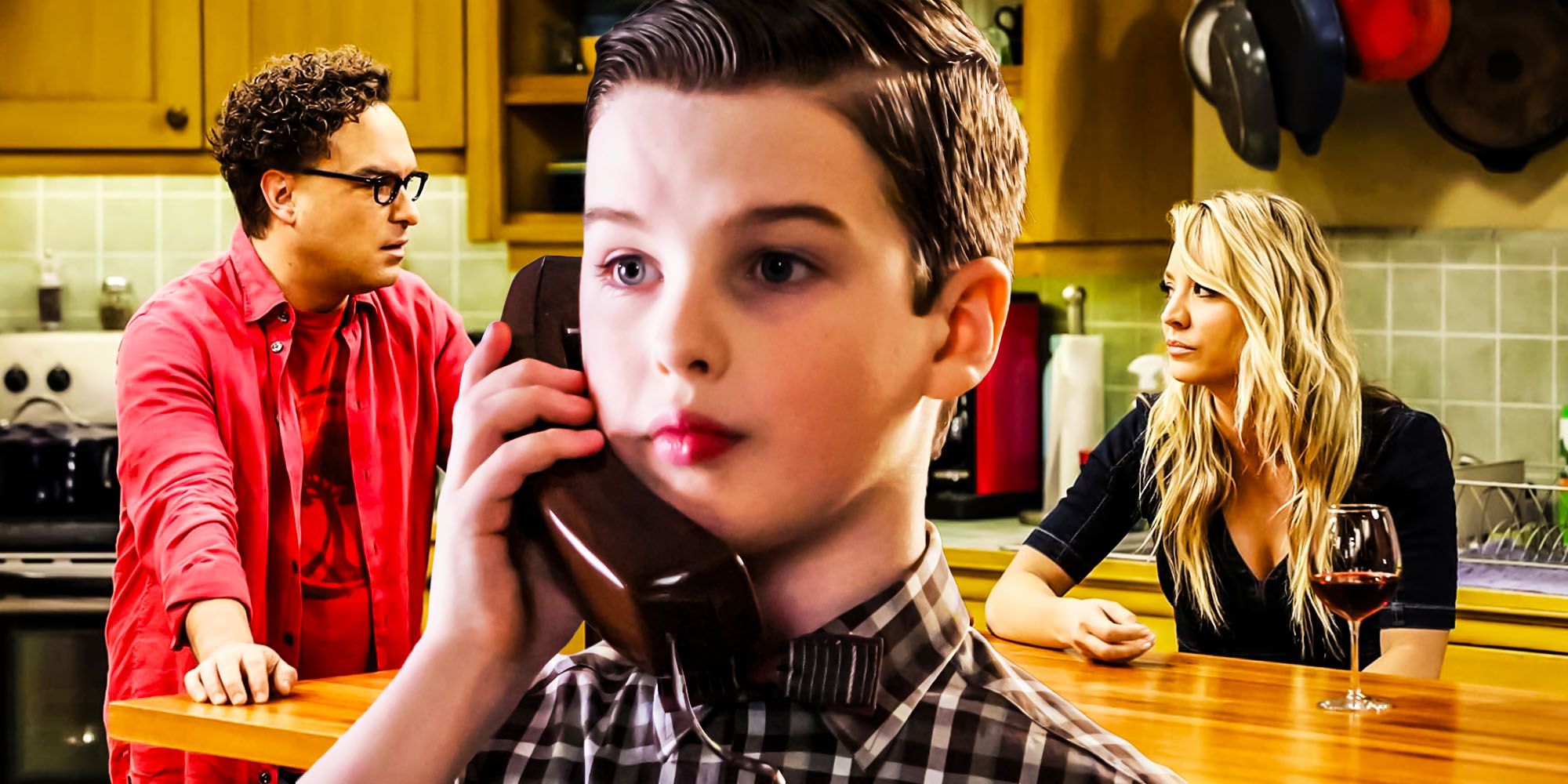 Warning! SPOILERS for Young Sheldon season 5, episode 14.
As per Young Sheldon, Penny (Kaley Cuoco) and Leonard (Johnny Galecki) have a dark future after The Big Bang Theory. The CBS comedy focuses on Sheldon (Iain Armitage) and his extended family's adventures while living in Medford, Texas. However, the sitcom occasionally offers new insights about the rest of the Pasadena gang, including the Hofstadters.
The last time fans saw Penny and Leonard, the pair was beaming after realizing that they were expecting their first kid. This was a massive surprise for viewers of the show since much of the Hofstadters' arc on The Big Bang Theory season 12 centered on the pair having conflicting views on the matter. Leonard was set on wanting kids — something that he had been dreaming of since he met his wife more than a decade earlier. Penny, on the other hand, wasn't exactly sold on the idea, especially since she had just established herself professionally as a medical sales rep. Ultimately, the sitcom revealed that they were accidentally pregnant.
Related: Young Sheldon's Ming-Na Wen Cameo Secretly References Penny, Raj & Howard
Despite the happy surprise, the revelation was divisive among fans, especially those who felt like it was forced and unearned. For what it's worth, it did seem like both Penny and Leonard were excited about it. Penny, in particular, didn't seem to mind, despite suffering early pregnancy difficulties such as having weird cravings and feeling generally queasy. But Young Sheldon season 5, episode 14, "A Free Scratcher and Feminine Wiles" uses George, in particular, as a cautionary tale as to what Penny and Leonard's life may be like after The Big Bang Theory. While the Coopers discussed what they should do with their $500 lottery winning, Missy (Raegan Revord) became so disappointed that her parents wanted a dishwasher. She asked her dad, "When did your dreams die." George answered, straight-faced, "When we had kids." It's worth noting that like the Hofstadters' firstborn, Georgie (Montana Jordan) was also conceived accidentally. George pushed through with it, but based on his ongoing personal woes, it seems like there's a lot of regret in him about how his life turned out.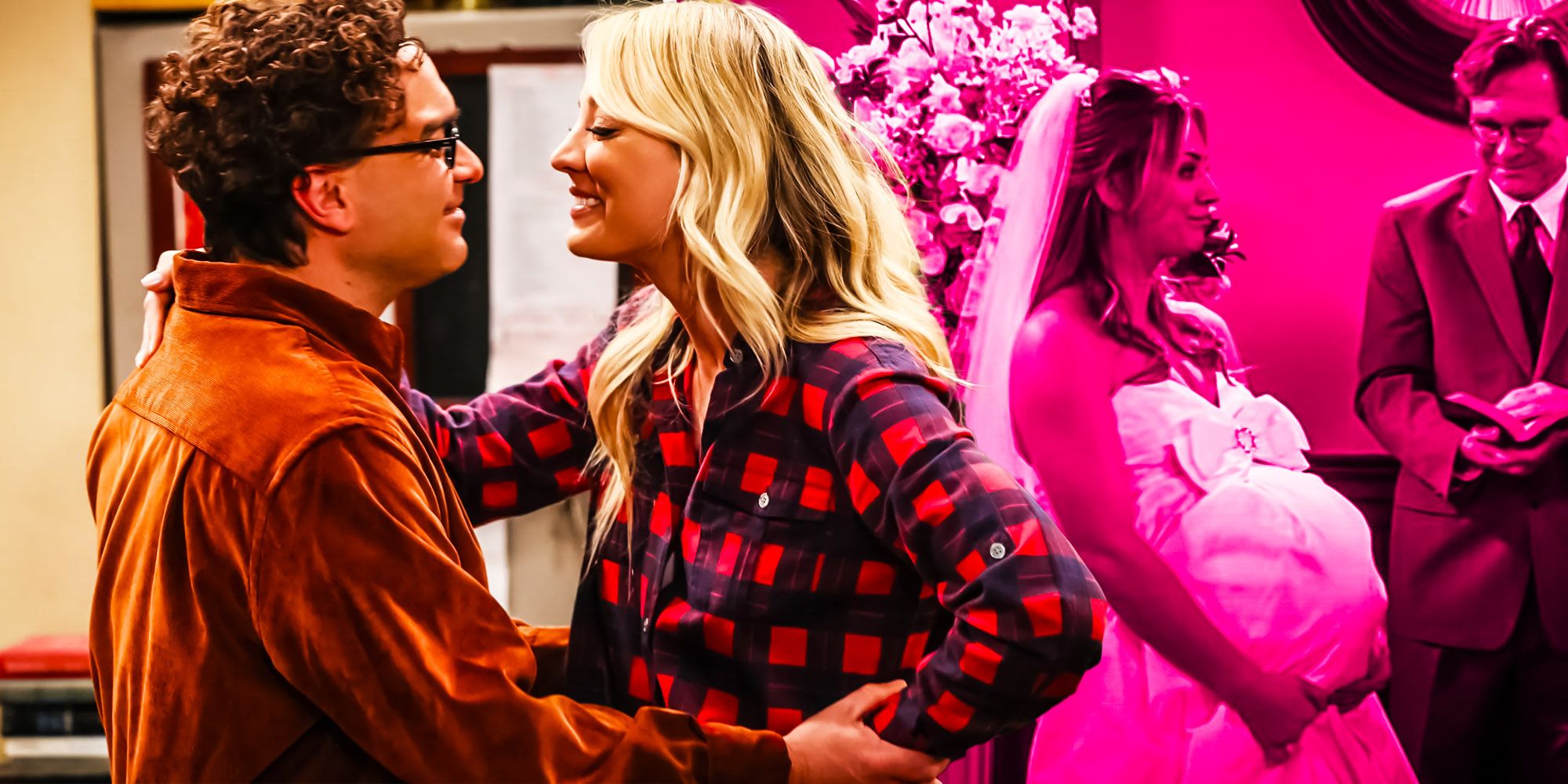 At the very least, Penny and Leonard were married years before they got pregnant. One of the only reasons why George and Mary tied the knot was because they discovered they were expecting. In fact, the kids don't even know about this. Nonetheless, it was clear on The Big Bang Theory that Penny didn't want kids. Throughout the show's whole final season, she was adamant about her stance, not wanting to disrupt the life that she had. This was totally understandable. There was no indication that she was even considering changing her mind except in an effort to make Leonard happy. In any case, this isn't the first time that Young Sheldon warned about the potential dangers of Penny and Leonard's The Big Bang Theory ending. Earlier in season 5, both George and Brenda (Melissa Peterman) agreed that married life totally changes once kids become part of the situation, and it's a massive mistake to have them if both parents are unsure about the idea.
Young Sheldon has offered an update about Sheldon (Jim Parsons) and Amy's (Mayim Bialik) life after The Big Bang Theory. Apparently, they ultimately have a kid, named Leonard Cooper. Unfortunately, no word yet on how the Hofstadters are doing following the sitcom's wrap-up. In any case, either Penny or Leonard can always make a guest appearance on the prequel show and share the details themselves.
More: Young Sheldon's George Change Ruins Its Big Bang Theory Crossover
Young Sheldon season 5 airs every Thursday on CBS.
from ScreenRant - Feed