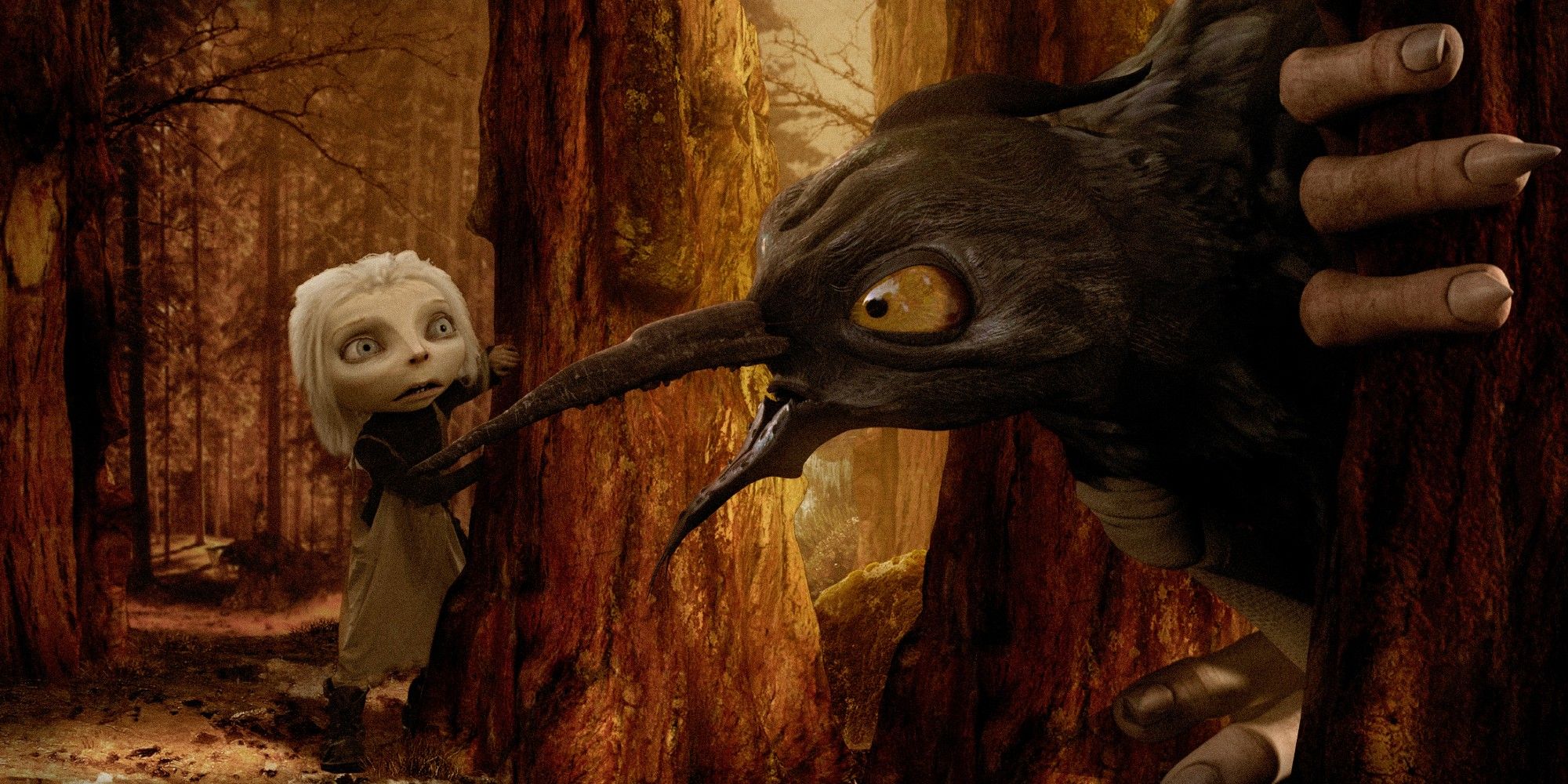 Animated musical short The Monster Of Nix is a dark, surreal fairy tale featuring the voice of Terry Gilliam, and here's how to watch it online. Director and former Monty Python member Terry Gilliam is no stranger to the dark fantasy genre; in fact, many of the movies he's helmed are surreal and fantastical with fairytale-like undertones – from The Fisher King and Time Bandits to Tideland or The Adventures Of Baron Munchausen. In The Monster Of Nix, however, Gilliam flexes his voice acting skills rather than his filmmaking prowess.
Directed by late Dutch artist and filmmaker Rosto, The Monster Of Nix is an animated short film released in 2011. It's an international co-production that combines live-action and CG animation and took almost six years to make – two of which it spent in development hell. Rosto's persistence paid off, as The Monster Of Nix received critical acclaim and was selected as the official Dutch entry in the Best Animated Short Film category at the 2012 Academy Awards.
Related: Best Horror Movies Based On Fairy Tales & Folklore
Described by Rosto as an "existentialist fairy tale", the animated short boasts an aesthetic similar to films like Coraline, The Dark Crystal or Tim Burton's animated works. It tells the tale of young boy Willy who lives a good life in the peaceful village of Nix until one day a strange monster attacks, causing villagers (including Willy's beloved grandmother) to disappear and the town to fall to pieces. Willy heads into the forest to confront the monster – a giant black swallow named Virgil voiced by singer Tom Waits – find his missing grandmother and save his village. Along the way, he meets a whole host of weird, wonderful characters including a nervous forest ranger (Terry Gilliam) and twig-like creatures known as the Langemanne.
According to an interview between Rosto and the Directors Notes podcast, Waits' musical The Black Rider: The Casting Of The Magic Bullets – which he wrote with Beatnik legend William S. Burroughs – was a huge inspiration for The Monster Of Nix. Rosto originally wanted Waits to pen the film's score, but his involvement evolved into voicing its villain Virgil instead – a character partly inspired by the musician himself. As for how Terry Gilliam got involved, Rosto explained they had been friends for years and he deemed the 12 Monkeys director perfect for the role of the terrified forest ranger.
Interestingly, The Monster Of Nix isn't the first time director Terry Gilliam and Tom Waits have worked together. They first collaborated on Gilliam's The Fisher King which featured Waits in a small but memorable cameo as a disabled panhandling veteran. They later reunited during the director's 2009 film The Imaginarium Of Doctor Parnassus, in which Waits played the Devil himself.
Next: Terry Gilliam's Unmade Good Omens Movie, Explained
from ScreenRant - Feed