With Turning Red, premiering through Disney+ on March 11, Pixar will finally tackle the trials and tribulations of becoming a teenager. Meilin Lee (voiced by young actress Rosalie Chiang) is the perky protagonist who finds herself going through a particularly turbulent puberty, which turns her life upside down and turns her into a giant red panda every time her emotions feel out of control.
Pixar artist and director Domee Shi is aided in helming the newest Pixar movie by production designer Rona Liu, who previously worked with her on the Oscar-winning short film Bao. Through their imaginative work, they deepened the connection between Mei and her red panda persona, as well as expanded on her dynamic with her three best friends and on the changes in her relationship with her mother Ming (Sandra Oh, Raya and the Last Dragon).
Related: Pixar's Turning Red Trailer Shows Mei's Mystical Red Panda Connection
Liu spoke to Screen Rant about the collaborative process of working on the film, and the research that went into the real-world aspects of the otherwise fantastical story.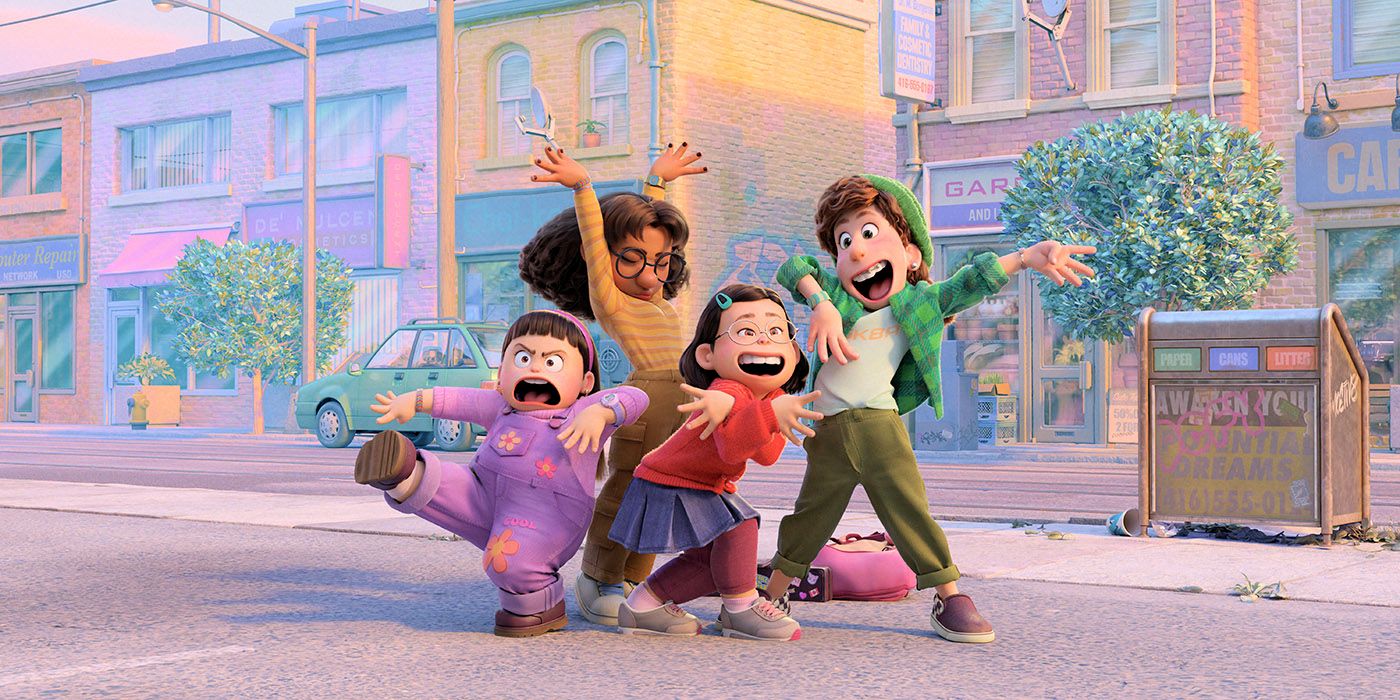 Screen Rant: How was the concept first pitched to you? What were you first told about the story, and what steps did you take to research it and decide how you were going to proceed?
Rona Liu: The pitch was this coming-of-age story about a young girl in 2002, and her relationship with herself and her mom. For the pitch, Domee showed me sketches and some storyboards that a few storyboard artists were working with, and I just remember being floored.

First, I would do anything with Domee, she's the most amazing director I've ever worked with. Coming off of Bao, I want to do this with Domee. Every project that she does, because I already knew that anything she touches is going to be gold. Hearing the story about this mother-daughter relationship, I was like, "Yes, I want to explore a mother-daughter story. Because I need some therapy in that part."

Everything about that era, everything about the culture - everything excited Domee. The color palette, our references, the anime we used to watch, the movies, the toys that we had in our room, the chunky and cute aesthetic. Everything was like, "Yes, I was into that, too." I really felt a genuine connection to it, from an artistic point of view and from an emotional point of view.

When we got together, it was all about research. And what was really lovely about this film was that, instead of researching another culture or researching some other person's story, we just opened up our own yearbooks and opened our own photo albums. We were like, "Oh my gosh, look at the khaki pants you were wearing. And look at that denim skirt, and look at that hair clip, look at the butterfly clips." This was special in that we were really diving into our own memories, and that was really fun.

That was the beginning of coming up with a style guide, just incorporating everything that we were and the things that we loved.
I believe this is your first full-length film where you are acting as production designer. What was like to take on that responsibility, and how different did it feel from working on Bao before?
Rona Liu: Yeah, it's definitely different in terms of the whole pipeline, because it's a much longer experience. With Bao, by the time that production hits, Domee had already finished storyboarding; story was locked. Here, story design, production, everything is moving all at once. It takes a lot of communication, a lot of trust and organization, and collaboration is so key.

Coming into this being a first timer, I just felt really lucky and supported because it's Domee, it's Danielle [Feinberg], it's Lindsey [Collins]. They're all women, and they all really understood, because they all have been through this the first time. As confident as we appear, sometimes there are moments where you have thoughts and doubts about yourself - and they understood exactly where I was coming from.

For example, Lindsey noticed that sometimes I'm a little bit shy to speak up in a Zoom room. She just pulled me aside, and I'm so in awe and surprised because she really hit the nail on the head. She knew what I was thinking, because she was like, "I've been there. I've been in those rooms, and I've been shy. But I need to tell you that if you are invited, then your voice is wanted, and the only person holding you back is yourself." I just felt like we were working on this level [where] we don't even have to say anything to each other, and they just knew.

This was such a nurturing first time experience, and I feel like it's so special because of that.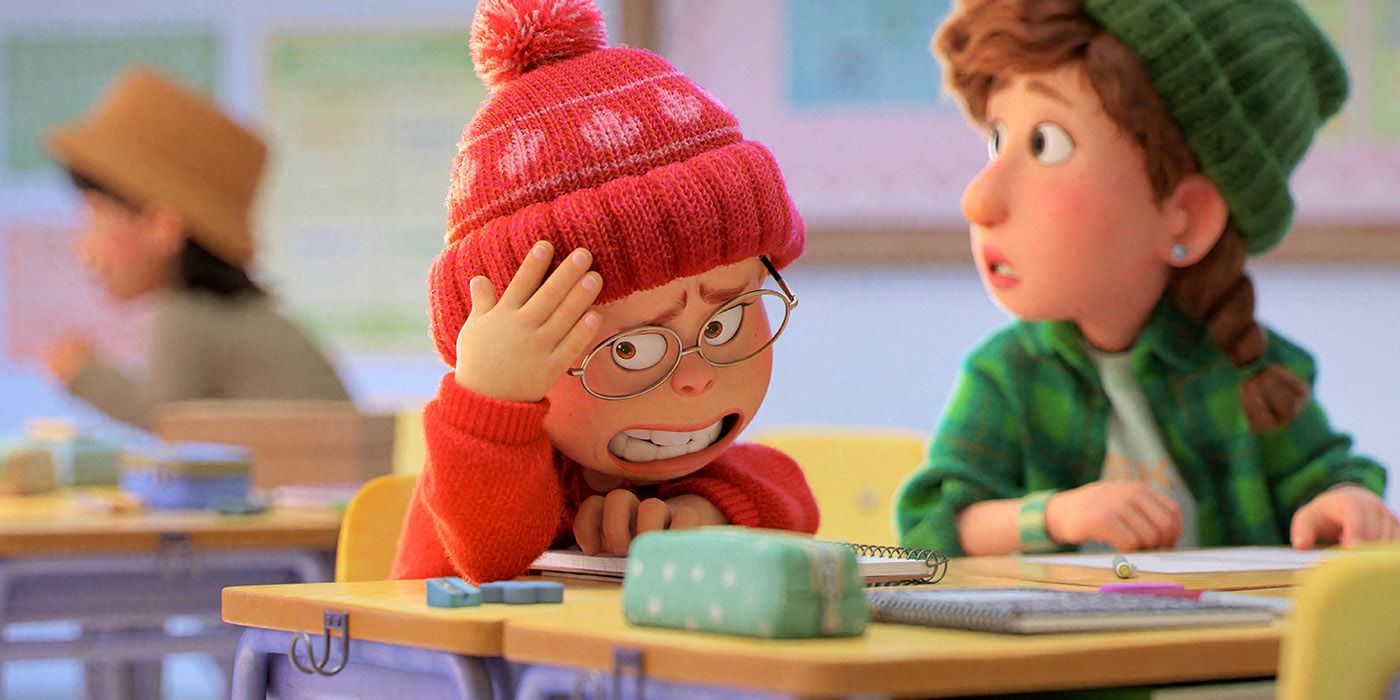 You talked about the importance of the family dynamic between Mei and her mother, which is such a lovely and crucial component of the story. They also have the background of their own family ancestral rites and their temple. What research did you have to do for that, or how did that influence the choices you made in design?
Rona Liu: In terms of the feelings of honoring your family, and the family ties of being dutiful daughter, we didn't have to look very far. Because that's just us with our moms - my mom and I are still working on that, and I know Domee is too. We knew where we were gonna find that research and find the feelings.

In terms of the temple and staying true to the cultural aspect, our temple is specifically a temple for our film and is specific to the red panda. We were very delicate and careful not to touch upon deities or gods, or something that is pre-existing already. A lot of the temples that we visited were these grassroot Taoist temples that really served more as [a place for] people to come in and honor ancestors with the same last name. It's like a family temple, and it's more community kept. It's more of a place where people can come together, say their prayers, be together and play chess and do communal things together. And that's how we imagined our temple to be.

The reason why we designed it so that every little detail is a red panda is because we wanted to just ground this in our world. This is our thing. More than the red panda, this is a community center. Honoring elders and bringing communities together is such a huge part of the Asian culture, and we really wanted to create a space for that.
We also have the great friendship between Priya, Miriam, Abby and Mei. What were aspects of the characters that you wanted to bring out, or ways you wanted to make each of their perspectives unique?
Rona Liu: I would say diversity. Diversity was a huge thing across the film, and in the friendships very specifically. Because growing up, we had a diverse group of friends. Not all of our friends were Asian, and not all of our friends looked like us. Diversity in terms of color, diversity in terms of body shape, and even diversity in terms of puberty.

Not all girls hit puberty the same way, so we were very careful when we were designing the friends. Miriam grew in height, but she stayed very thin and lanky. Priya is chubby and round; she's short. We were saying, "You know those girls that develop a little sooner than all the rest of us? Let's design a character like that." Because we want to depict every aspect of puberty.
More: The Most Anticipated Movies of 2022
from ScreenRant - Feed