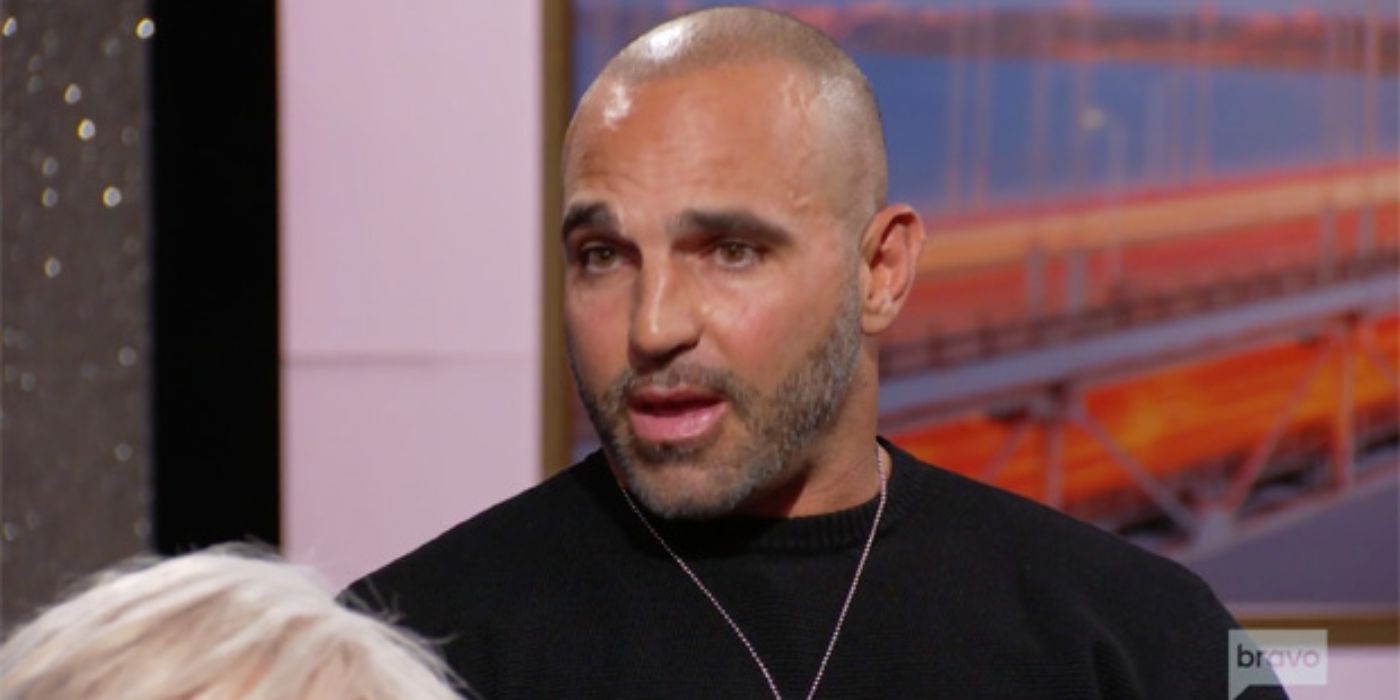 After watching Joe Gorga's argument with Gia Giudice, The Real Housewives of New Jersey fans think he is too involved with the show drama. Joe has always been the most vocal of the husbands on the show. With him being Teresa Giudice's brother, Joe is often involved in all of the spectacles that surround his sister. On RHONJ season 12, however, Joe has found himself at the center of the family drama with his own nieces due to his explosive mouth. Now, fans are starting to look back at all of Joe's moments on the show and call out his Housewives-esque behavior.
Joe Gorga has managed to create his own storyline in season 12 due to all the bad-mouthing he's done about Joe Giudice. Overall, Tio Joe managed to upset the Giudice girls with all the negative things he's said about their father. Joe Gorga and Joe Giudice's rough history includes explosive fights and name-calling. While it might be understandable why the two Joes don't get along, they're still a part of the same family and there are kids involved. In addition to offending his nieces, Joe Gorga also bothered Teresa's fiance Luis Ruelas with a joke he said about Louie's bizarre male retreat video.
Related: RHONJ: Jennifer Aydin Admits She Was Not 'Happy' With Her Nose Job
Joe flew off the rails while getting confronted by Gia in a recent episode of RHONJ season 12. Even when she tried to talk to him like a mature adult, Joe had a hard time keeping his voice down. Joe Gorga's behavior on the show prompted a Reddit thread to ask "Is it me or is Joe Gorga too involved in the women drama?" The Redditor went on to note that he was a male viewer who was often disturbed by how Joe "talks so poorly of the other HWs." In past seasons, Joe has been seen calling Teresa "trash," downplaying Melissa Gorga's business endeavors, and even telling Dolores Catania that she was "a broken woman." When Gia mustered up the courage to confront him in season 12, Joe told his niece that his daughter would never speak to him like that.
Other viewers joined the discussion blasting Joe's constant involvement in the current RHONJ drama. "I always thought Joe is a [housewife], more so than Melissa," one Redditor said. Many others claimed that Joe was working hard to keep him and his wife on the show. Joe and Melissa joined the RHONJ season 3 cast and have been more involved in Teresa's frequent drama than having any of their own. Joe's outspoken and vibrant personality has some under the impression that he just loves attention. "As much as Joe Gorga thinks otherwise, he is NOT a main cast member of this show," one Redditor said. "He's also more emotional than literally any housewife. Everything is a tantrum," someone else added.
Joe's temper has gotten him trouble on the show. His first scene includes a wild fight with Joe Giudice and Teresa at his son's christening. Joe Gorga is known for going off the rails just as much as his sister. If Joe keeps up this behavior, The Real Housewives of New Jersey husband might have the credentials to make history and cross the casting lines.
Next: RHONJ: How Margaret Josephs Earned Millions With Her Macbeth Collection
Source: Reddit
from ScreenRant - Feed