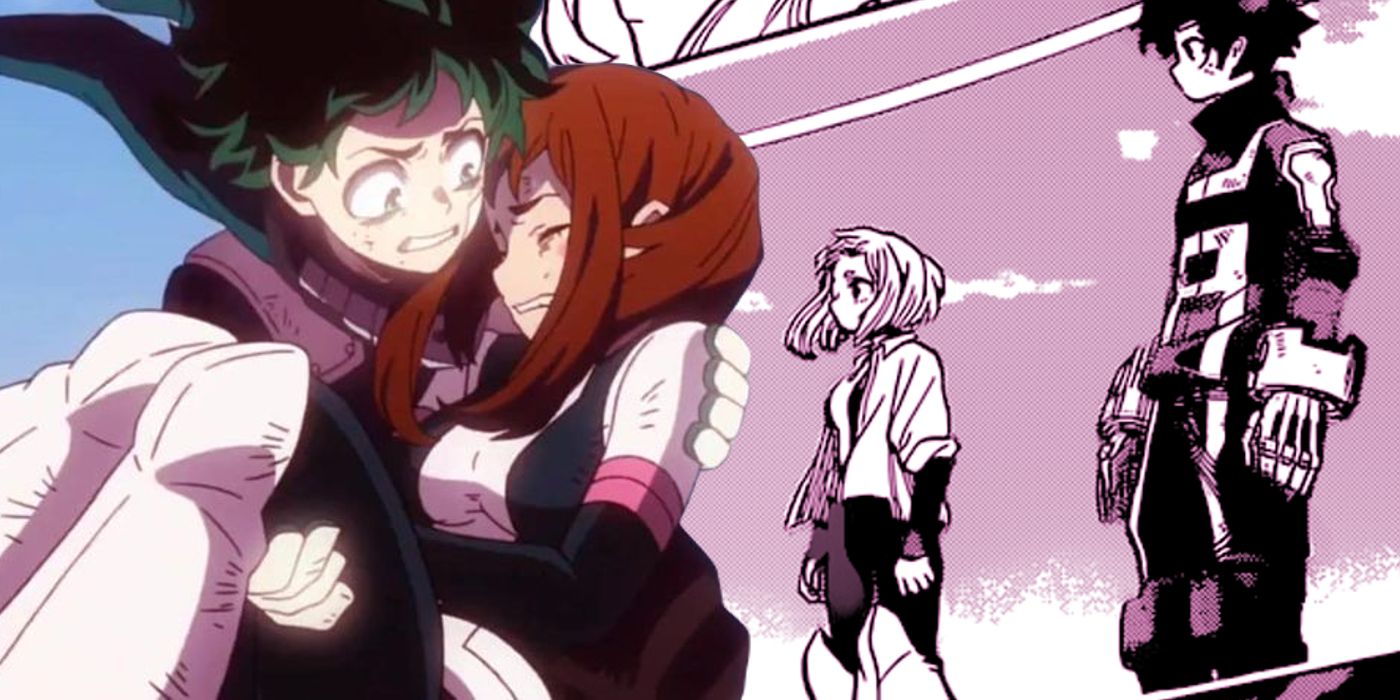 Warning! Spoilers ahead for My Hero Academia chapter 342!
Fans of Deku and Ochako's relationship just got trolled again in the latest chapter of My Hero Academia when mangaka Kohei Horikoshi put the two in yet another situation where they could have expressed their feelings for each other, but nothing happened - again.
In the 342nd chapter, Deku goes to thank Ochako for convincing the angry mob sheltering at U.A. High to let him stay. The fact that they are alone looking over a beautiful view would have been the perfect opportunity for something to finally happen between them. This is especially the case since Deku misinterprets a comment Ochako makes where she says she's an oddball, thinking she's referring to her personality and appearance. He tries to prove otherwise by saying nice things about her, even her hairstyle but she clarifies that she's referring to her recent altercation with Himiko Toga, leaving that moment behind. Although Deku later relates with her, nothing comes of it except Ochako saying they're both oddballs.
Related: My Hero Academia Somehow Made Himiko Toga Even More Depressing
Although a wonderful moment, it's maddening knowing their past history. It feels like a step back after all of the cute scenes they've shared, most of which were spurred on by Deku, especially when he used to have a tendency of getting flustered around girls. For Ochako, her kindness towards Deku early on in the manga only fueled speculation among fans even though it was quite clear she was just a kind person and was most likely not treating Deku differently than anyone else. But it was around that time when she began to look up to Deku for his determination and to truly appreciate his drive to become a hero that her feelings evolved. She wasn't just being kind to him anymore. This became apparent whenever other characters took notice of her feelings, especially when Yuga Aoyama once implied that the only reason why she did something was Deku. This not only caused Ochako to blush at numerous intervals whenever she recalled Yuga's comment but to her even wondering if he was right. Then there were the times when she got jealous whenever Deku got along with Mei Hatsume.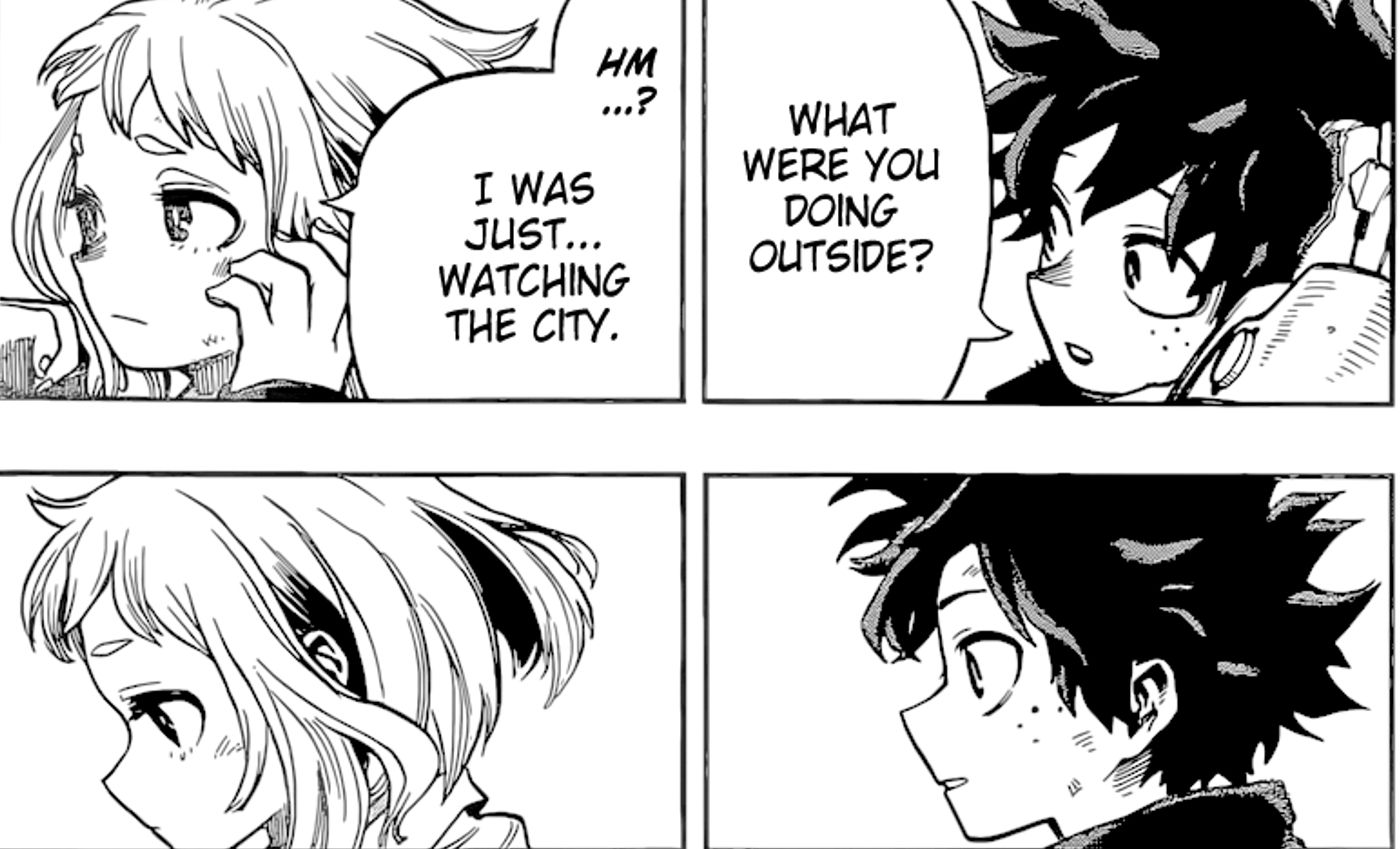 Of course, some fans might say that Deku and Ochako's relationship has grown since then and that they no longer get flustered around each other because they are more comfortable in each other's company. There is definitely something to be said about that, especially since Deku no longer freaks out about or thinks it's an accomplishment whenever he speaks to a girl in person or on the phone. However, these little outbursts of embarrassment between Ochako Uraraka and Deku defined their relationship for so long that their absence is now acutely felt among fans. There are no longer little thought bubbles reacting to the other's comments, nor are there even slight blushes or hidden smiles shared between the two, creating the impression that maybe they are just friends now. So, when My Hero Academia presents certain moments like this latest one in chapter 342 that dares fans to hope that their cute dynamic might return, the disappointment is doubly felt when nothing comes from them.
If mangaka Kohei Horikoshi has truly given up on making Deku and Ochako Uraraka a couple, then the constant teases in My Hero Academia just need to end. It's not only tearing at the heartstrings of fans who want them to get together but reminding them of what was lost and how much the series once benefited from and is now so much worse off ever since the romance between Deku and Ochako Uraraka fizzled out.
Next: Black Clover's Annoying Formula is Actually Saving the Series
from ScreenRant - Feed