The upcoming massively multiplayer online action role-playing game Lost Ark has already hit 500,000 concurrent players on Steam before its full launch in the West. A North American and European release of the fantasy video game was announced back in June of last year, with Lost Ark confirmed during Summer Games Fest. Developed by Tripod Studio and Smilegate, Lost Ark originally launched in Korea in 2018. Now Amazon Games will publish the Korean RPG in North America, Europe, Latin America, and Oceania.
Lost Ark follows the player as they search the fictional world of Arkesia for the Ark, a powerful relic capable of sealing away an army of demons. The Ark was once used previously to defeat the invading Kazeros demons, but has since been lost to time. In order to once more stop the invasion, a new generation of heroes must band together to find the Ark. Players in the West will be able to fully experience the world of Arkesia once the English localization of Lost Ark releases on February 11.
Related: Summer Game Fest 2021 Kickoff Live: Every Reveal & Trailer
According to the data from SteamDB (via The Gamer), Lost Ark has already hit half a million concurrent players on Steam prior to the game's official launch date. Many already have access to the game thanks to the Founders Edition pre-orders, which offer early access to the title before its wider release. Keys were received from Monday, February 7, offering a few early days of play for eager fans. As the chart shows, the concurrent Steam player milestone was hit Tuesday evening around 7 PM UTC before dipping down to less than a quarter-million on Wednesday morning around 8 AM UTC. The same chart confirms that over a million fans are watching streams of the game on Twitch.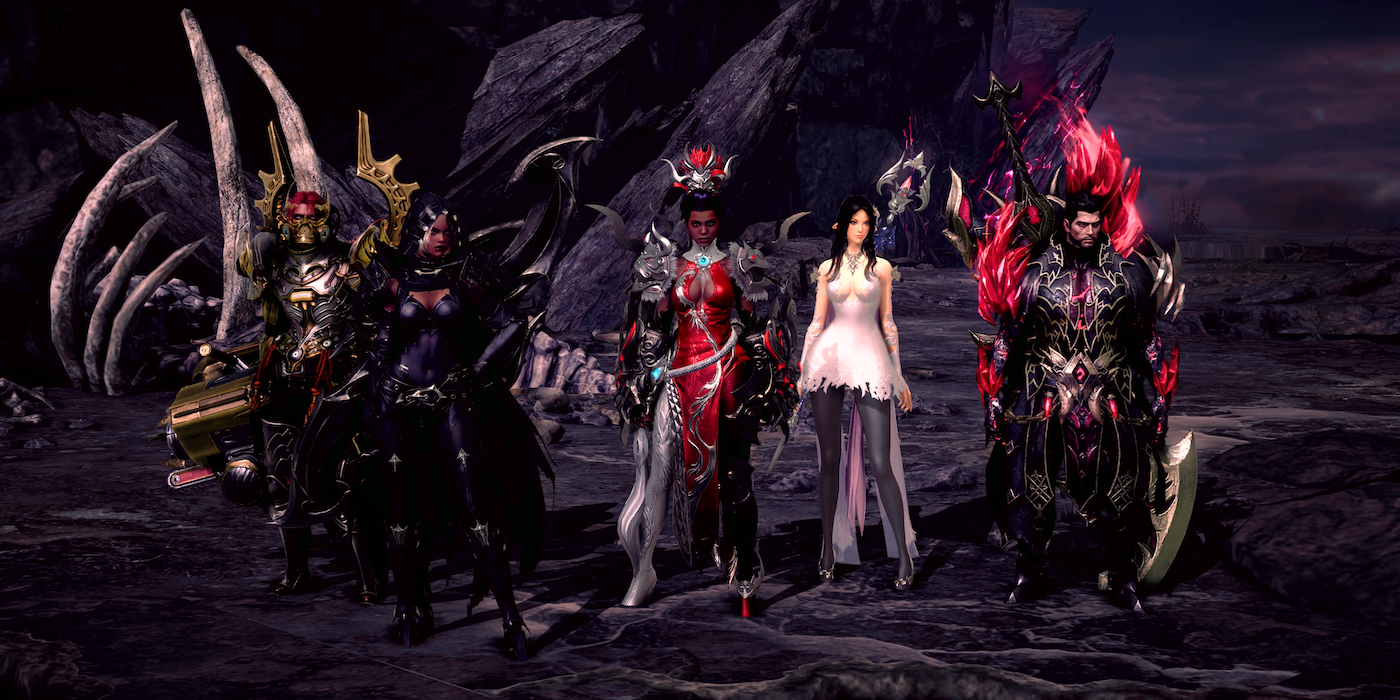 Some lucky players were first treated to a Lost Ark closed beta in November of last year, which helped drum up hype around the MMORPG. As of the time of writing, both the current number of Lost Ark players and the Twitch views have dipped, but are quickly gaining speed. With the current trajectory, it is possible that the number of concurrent players on Steam could break a new record when the game launches in full, especially since SteamDB did not start recording the data until yesterday at 6 PM UTC, and even then the data showed about 426,000 concurrent players. Currently, there are 364,000 concurrent players, rapidly approaching the first set of data.
As players wait for the official release of the Western version of Lost Ark, many are wondering if Amazon Games has a hit on its hands. The publisher has struggled with its previous multiplayers, with its 2020 game Crucible canceled just months after launch, and New World seeing a large loss of players just weeks after its September 2021 release. Only time will tell if Lost Ark will be a hit for Amazon, but the early data looks promising.
Next: New World Announces Wheel of Time Skins Including Weapons & Cloaks
Lost Ark releases on February 11, 2022 for PC.
Source: SteamDB (via The Gamer)
from ScreenRant - Feed