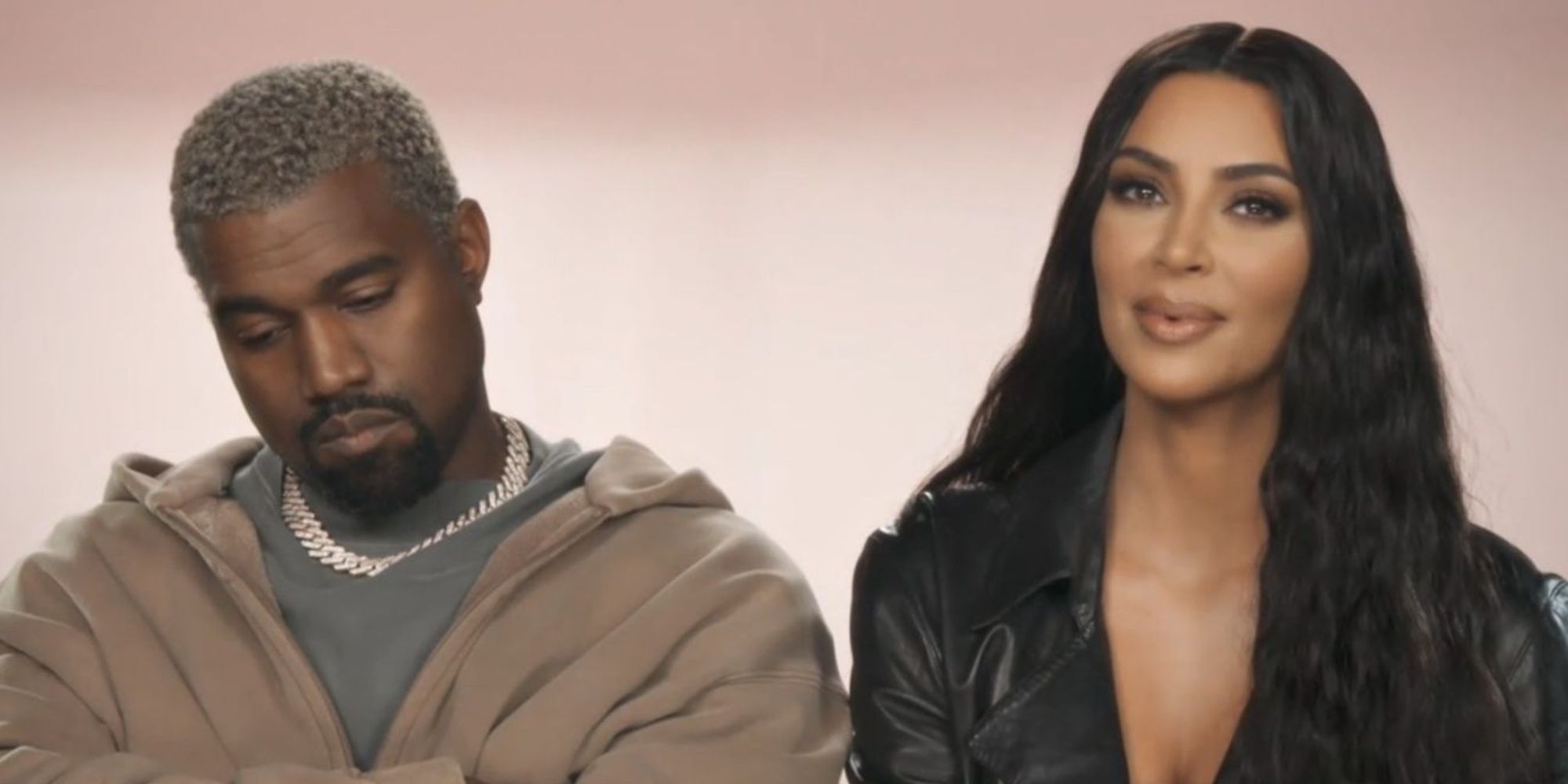 After multiple weeks of online attacks from Kanye West, Keeping Up With The Kardashians star Kim Kardashian unfollowed her ex-husband on Instagram. Kardashian announced her separation from the "Off The Grid" rapper in late 2020, filing to be legally single amid the divorce proceedings in December of last year. Kardashian and West were married for seven years and are parents to their four children: North, Saint, Chicago and Psalm. After her appearance on Saturday Night Live last November, Kardashian began dating fan-favorite comedian Pete Davidson. Despite dating Julia Fox for less than two months, Kanye has expressed interest in winning Kardashian back in numerous interviews and social media posts.
While Kardashian is used to seeing her name in the tabloids, the cause for attention these past few months is chaotic. The conflict began after Kardashian and Davidson's romance became more serious, with West expressing discontent about Davidson possibly being allowed around his children. West posted numerous social media rants regarding Kardashian's parenting choices, resulting in the KUWTK star posting a rare statement urging her ex-husband to stop attacking her. The parenting complaints coincided with West's highly publicized distaste for Davidson. The "All Of The Lights" rapper dropped a diss track about Davidson, whom he now refers to as "Skete," threatening to "kick Pete Davidson's ***." While West removed the posts attacking his ex-wife and apologized for his behavior, his disdain for the SNL star continued.
Related: Kanye West Follows Pete Davidson's New IG Account Amid Public Feud
Social media is an integral part of the Kardashians' world, so it comes as no surprise that Kardashian finally unfollowed her estranged ex-husband on Instagram on Thursday amid the public conflict. Reports to Page Six claimed that she unfollowed him shortly after his latest social media tirade where he criticized Davidson for jokes made during a 2018 Weekend Update segment. West shared an Instagram post of Davidson wearing a "Make Kanye 2006 Again" hat from an SNL episode with the caption, "Perez I got a question directly for you. Do you find jokes about mental health funny?" Kanye has bipolar disorder and has suffered a long history of mental health complications. In the resurfaced SNL clip, Davidson encouraged Kanye to stay on medication. In a second post regarding the jokes, Kanye explained that he doesn't feel this is harassment but payback. The posts were removed within hours of being posted.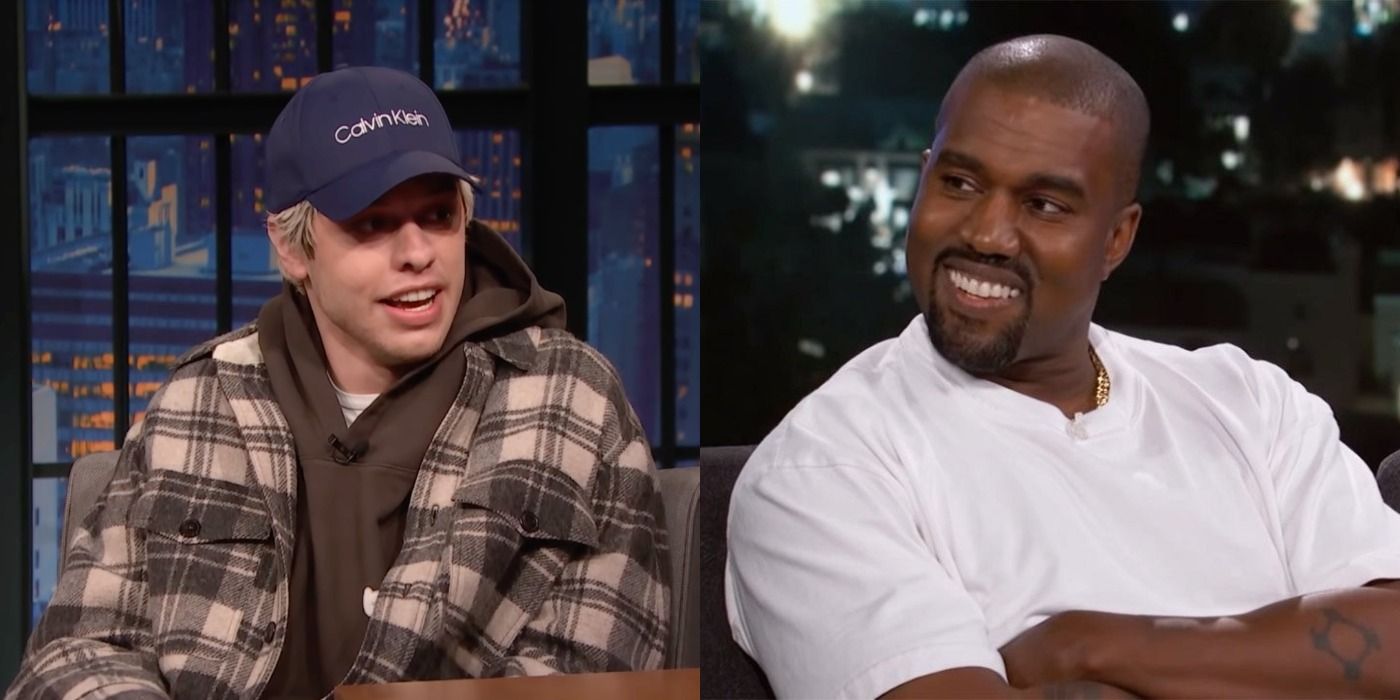 Amidst all the divorce drama, Davidson has seemingly handled the public ordeal well, despite hiring additional security after the attacks. Davidson has expressed that he finds West's diss track "hilarious" and has even made a return to Instagram after taking a hiatus from the platform in 2018 (where he follows only Kardashian and actor Sebastian Stan, despite receiving a follow from the Yeezus rapper). Despite Davidson's seeming complacency, West posted a series of photos earlier this week of an alleged correspondence between him and Kardashian. The KUWTK star urged West to back off on social media out of concern for Davidson's safety. "U are creating a dangerous and scary environment and someone will hurt Pete and this will all be your fault," the text read.
West's latest tirade against Davidson was seemingly the straw that broke the Keeping Up With The Kardashians star's back. The SKIMS founder has exercised substantial patience with the father of her four children, but in recent weeks the harassment has only escalated. The public conflict raises many questions about West's behavior and mental state, with many feeling that his actions are abusive despite his wishes to get her back. If Kardashian unfollowing West on Instagram indicates how his actions impact those chances, Kimye won't be reunited anytime soon.
Next: RHONY: Bethenny Frankel Suggests Kanye Is 'Going Rogue' Amid Divorce Drama
Sources: Page Six, Kanye West/Instagram
from ScreenRant - Feed