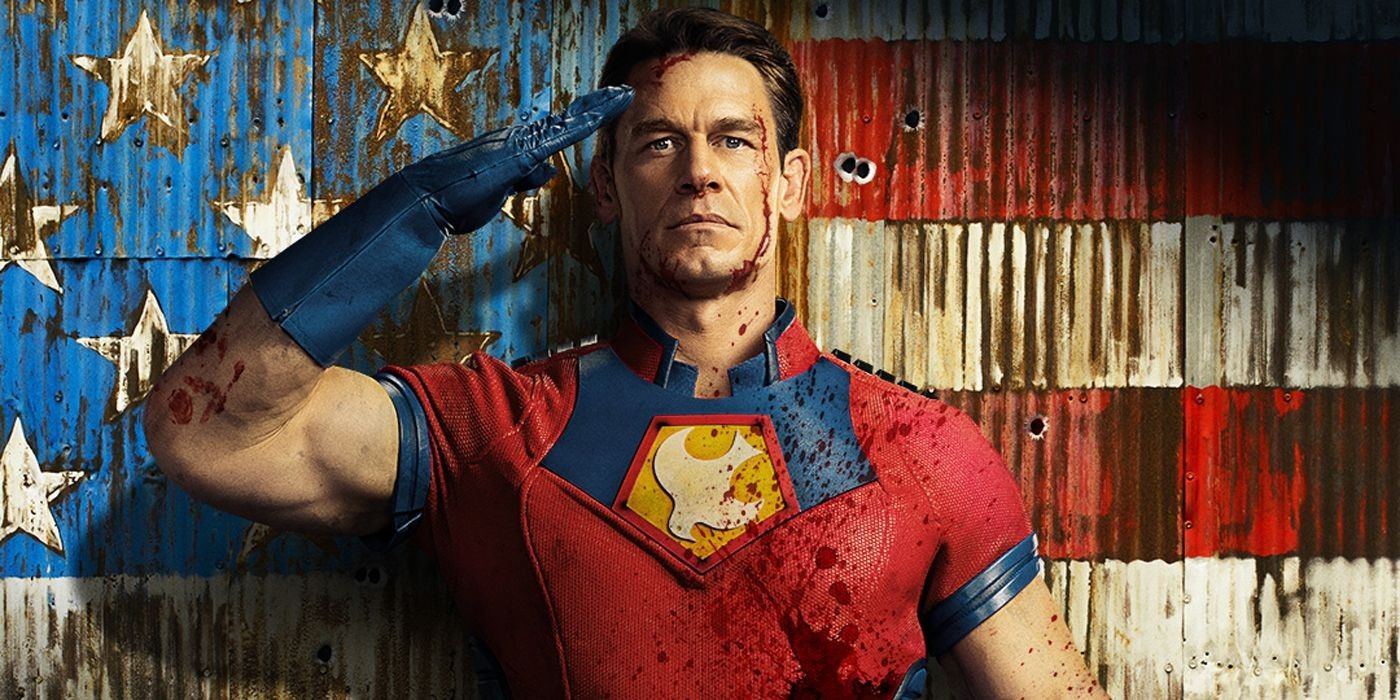 For his first appearance as Peacemaker in The Suicide Squad, John Cena used real-life military ifigures as inspirations for his anti-hero. The soft sequel/reboot of the DCEU's 2016 Suicide Squad saw James Gunn introduce a brand new version of Amanda Waller's Task Force X, which, alongside the returning Harley Quinn, included predominantly new and obscure characters like Sylvester Idris Elba's Bloodsport, and Cena's Peacemaker. Gunn's R-rated take on the eponymous team earned acclaim from both audiences and critics and became DC's most successful film on HBO Max to date, according to the director. The film not only introduced Cena's Peacemaker to audiences, but set the wheels in motion for the first DCEU TV show, Peacemaker, as the series picks up following the events of the film.
Peacemaker's TSS appearance marked the first-ever live-action portrayal of the character, and it showed his twisted philosophy of achieving peace by not caring "how many men, women, and children" he needs to kill to get it. It was Peacemaker's steadfast ideals and the fact he was one of the few characters that did not change for the better that encouraged Gunn to create the Peacemaker show, which dives deeper into Christopher Smith's past and sees a greater evolution for the vigilante. In an interview promoting Peacemaker, Cena revealed that his research to play the character in TSS did not involve reading the comics, as Gunn advised against doing so. However, Cena did say that to help create the "douchey Captain America" persona, he used real-life military inspirations.
Related: Peacemaker Just Made The Suicide Squad 3 Impossible
Speaking with GQ, Cena shared that he saw Peacemaker's comical, unsubtle outfit and drew inspiration from real-life U.S. general George Patton, "the most vibrant looking general," as well as adopting Douglas MacArthur's "proud soldier" attitude. The former WWE Champion also explains that he "gravitated towards Lee Ermey's role in Full Metal Jacket," who, much like Peacemaker, rattles off "a litany of curses that would make anybody proud." However, Cena explains that after a couple of takes of using these types of character traits, Gunn informed him that "this isn't what Peacemaker is," and he delivered the now-famous line, "He's a douchey Captain America." Read his full comments below:
I saw Peacemaker, especially with this outfit, so I began to take cues from like George Patton, who was always the most vibrant looking general in a photo, and why would you wear a vibrant uniform to lurk in the shadows so to speak. Then I started taking personality traits of like MacArthur's, sort of first on the battlefield and then trying to harness that attitude of like a proud soldier, who if he's gonna have a team behind him, he is gonna be the one to tough love motivate that team.

And I really gravitated towards Lee Ermey's role in Full Metal Jacket. So I wanted to be that sort of persona, and it fit the words because Lee Ermey rattled off a litany of curses that would make anybody proud in that movie, and he just said it with such conviction and such direction that it made sense. So a couple takes like that, and then, finally, James is like, "No, wait, this isn't what Peacemaker is. He's a douchey Captain America." And that was it, it is a wrap. I wish he told me that months ago, and Idris and I just riffed, and everybody was like, "What the f*ck happened. Like where did all this come from?"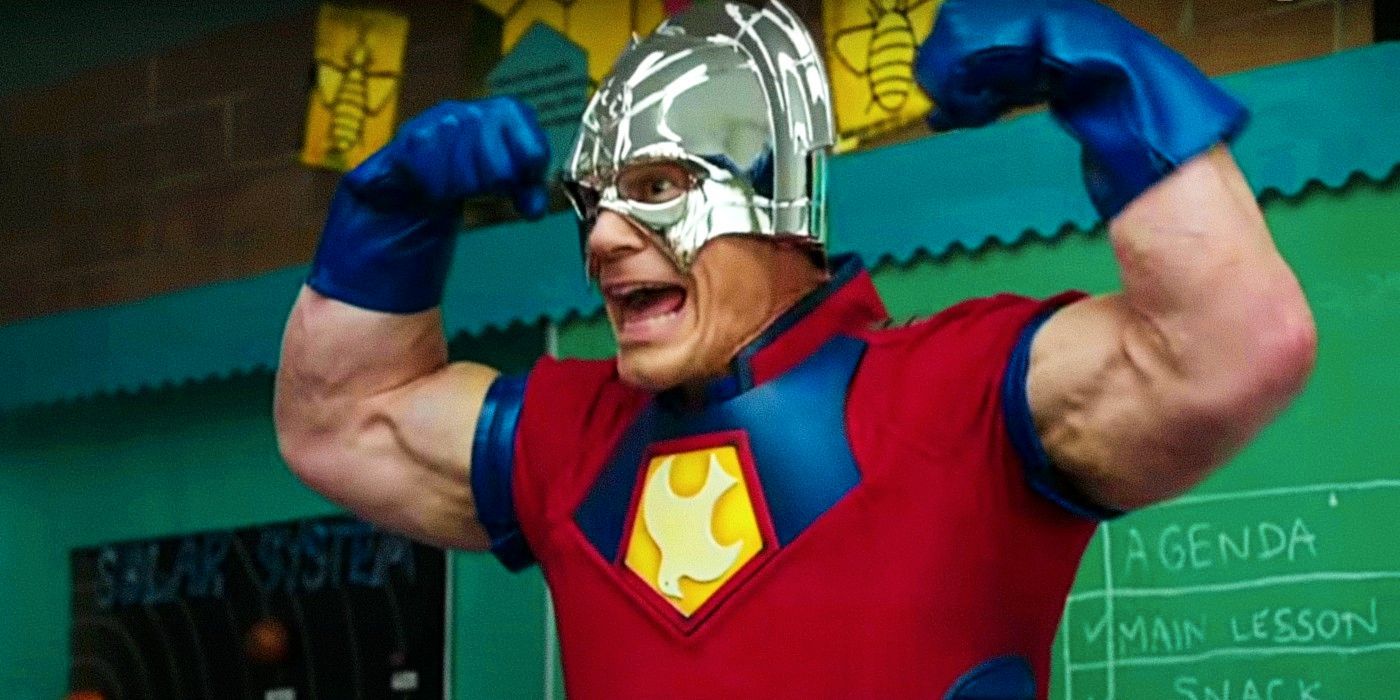 Incorporating militaristic aspects into his character is nothing new to Cena as he made dog tags and saluting the audience a trademark of his WWE persona. Although the military inspirations were not exactly what Gunn initially wanted, they still seem to have heavily informed the character and elements are still apparent in Cena's The Suicide Squad performance. Fortunately, The Suicide Squad laid the foundations for the character that have ultimately led to a much more layered performance from Cena in Peacemaker, allowing him to show his emotional depth. Gunn recently revealed one scene in particular that actually made the actor cry.
Peacemaker season 1 is now in the books after an explosive finale, but Cena will return as the titular character as the show has officially been renewed for a season 2, which will see Gunn write and direct every episode. It will be interesting to see what the second season explores and how Christopher Smith continues to evolve. However, until then, fans are able to enjoy the research and inspiration that went into Cena and Gunn crafting this character for The Suicide Squad, before taking it multiple steps further in Peacemaker.
Next: Peacemaker Made The Suicide Squad's Justice League Plot Hole Worse
Source: GQ
from ScreenRant - Feed