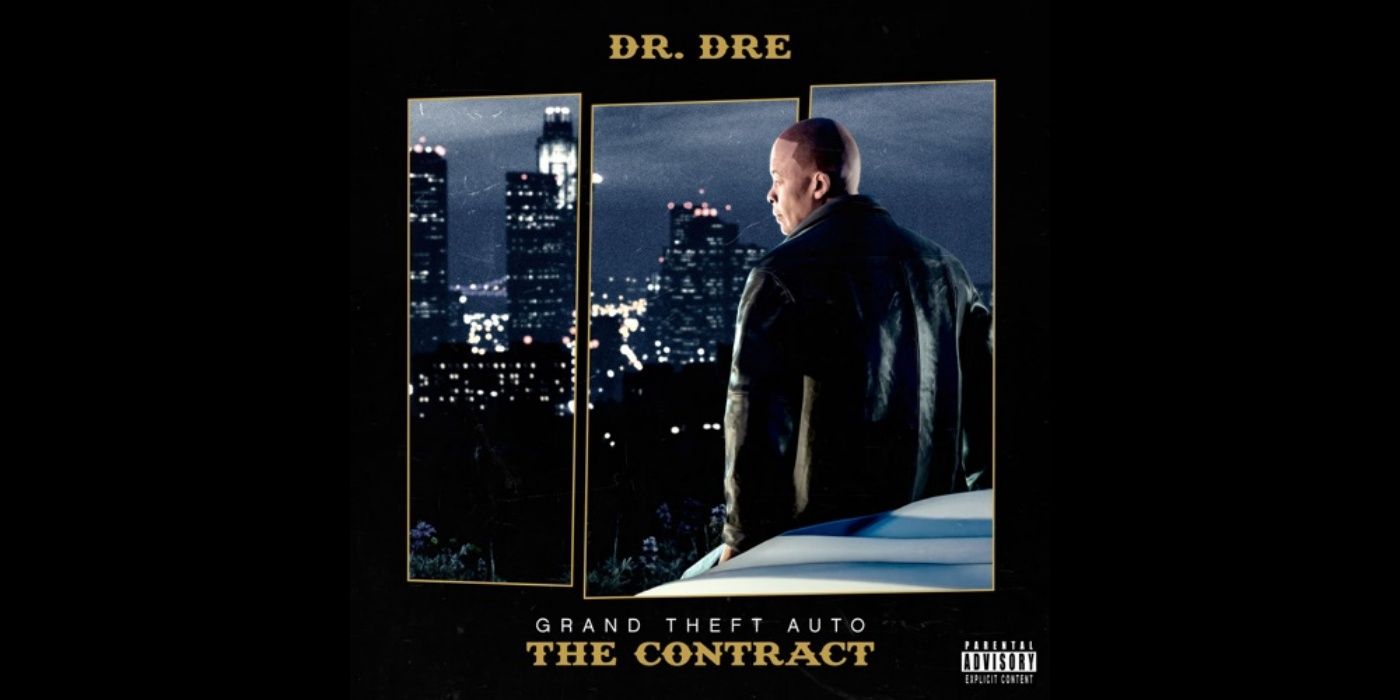 Music from Dr. Dre featured in The Contract update for Grand Theft Auto Online is now available to stream across various digital music services like Apple Music. Rockstar Games dropped GTA Online's Contract update in December 2021, unleashing a story-driven experience starring faces old and new. Notably, Grand Theft Auto V protagonist Franklin Clinton played a prominent role in the content release, as did the likes of Lamar Davis and Chop the dog.
Legendary rapper and producer Dr. Dre played himself in the Grand Theft Auto Online update, as well. The story follows Franklin, who now runs a celebrity solutions agency, as he works to help Dre retrieve a lost phone replete with unreleased music tracks. Dre's partnership with Rockstar Games didn't just cover his appearance, though. The artist also lent his musical talents to the project by producing multiple songs for the project, one of which saw Eminem receive his first credit on a GTA soundtrack in a song called "Gospel."
Related: GTA Online's Contract Update Features Clever Vice City Reference
In a press release, Rockstar Games announced that all of the Dr. Dre songs featured in GTA Online: The Contract have officially gone live on a variety of music streaming services. As such, those who subscribe to the likes of Apple Music and Spotify can now add six new Dre songs to their playlist. The star-studded tracklist includes the following: "Black Privilege," "Gospel" featuring Eminem, "The Scenic Route" with Anderson .Paak and Rick Ross, "ETA" featuring Anderson .Paak, Busta Rhymes, and Snoop Dogg, "Fallin' Up" with features from Cocoa Sarai and Thurz, and, finally, "Diamond Mind" with Nipsey Hustle and Ty Dolla $ign.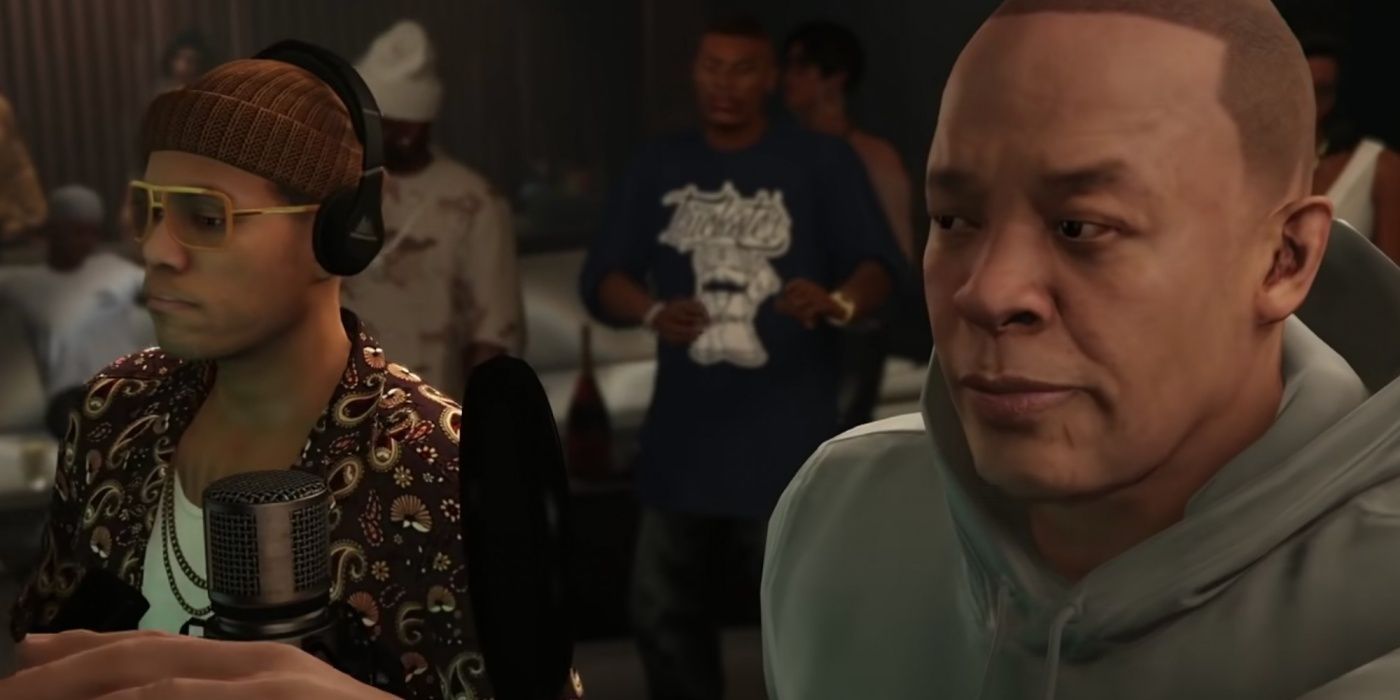 The release of these six songs on streaming services has been a long time coming. Again, the Dr. Dre-starring GTA Online update originally launched in mid-December. No doubt, many a Grand Theft Auto and Dr. Dre fan will find the wait worthwhile in the long run. And this serves as but one piece of major news coming out of Rockstar Games today.
Rockstar and publisher Take-Two Interactive additionally announced that Grand Theft Auto 5's PS5 and Xbox Series X/S upgrades will arrive next month on March 15. In terms of the port's enhancements, current-gen console owners should anticipate up to 4K visuals, ray tracing, performance capable of up to 60 frames per second, and improved textures. The studio further revealed that development has begun on GTA 6, though concrete details presently remain under wraps.
Next: GTA Online's Contract Update Has Made NPCs More Aggressive, Fans Think
Grand Theft Auto Online is available to play now on PC, PS4, and Xbox One; the experience hits PS5 and Xbox Series X/S consoles on March 15.
Source: Rockstar Games, Apple Music, Spotify
from ScreenRant - Feed