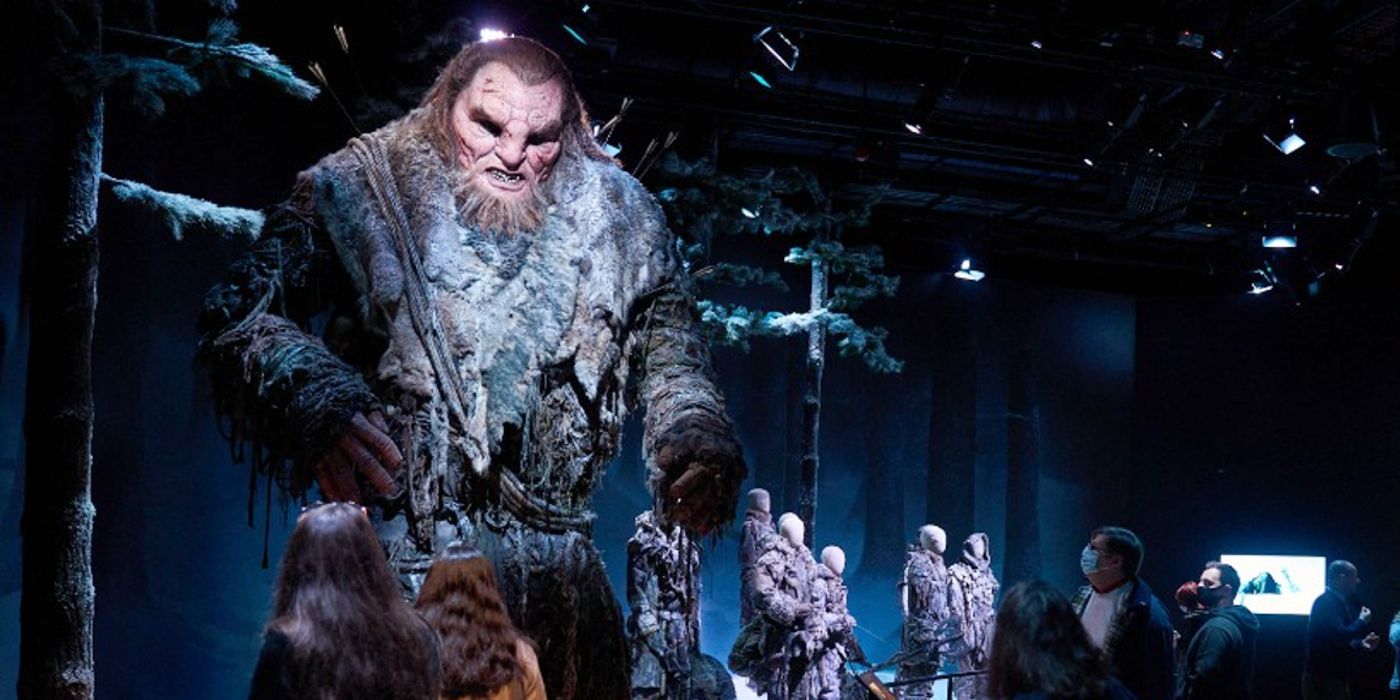 A new Game of Thrones Studio Tour image reveals just how big an ice giant is in real life. First airing in 2011 on HBO, Game of Thrones quickly became a hit with fantasy lovers around the world. Based on the A Song of Ice and Fire book series by author George R. R. Martin, Game of Thrones introduced audiences to the world of Westeros and the ruthless ruling families battling over control of the Iron Throne.
The show is renowned for its beautiful landscapes, many of which were captured in Northern Ireland, one of the show's central production hubs. With interest in the series remaining high, the Game of Thrones Studio Tour was announced last year, promising to give fans an opportunity to get up close and personal with the show's many props, costumes, and sets at the show's Linen Mill production studio. Despite the disappointment felt with the show's final season, Game of Thrones remains a valuable property for HBO and a spinoff series, The House of the Dragon is currently in development as part of a five-year development deal between the network and Martin.
Related: House Of The Dragon Can Answer A Major Jon Snow Warg Question
A new promotional image of the "Beyond the Wall" exhibit from the Game of Thrones Studio Tour (via Variety) shows off a handful of the show's wildling costumes, including a full-size recreation of a giant. The giant stands well over twice the height of a regular human and is dressed in the type of fur-heavy costume favored by the Free Folk living beyond the wall. Check out the image below: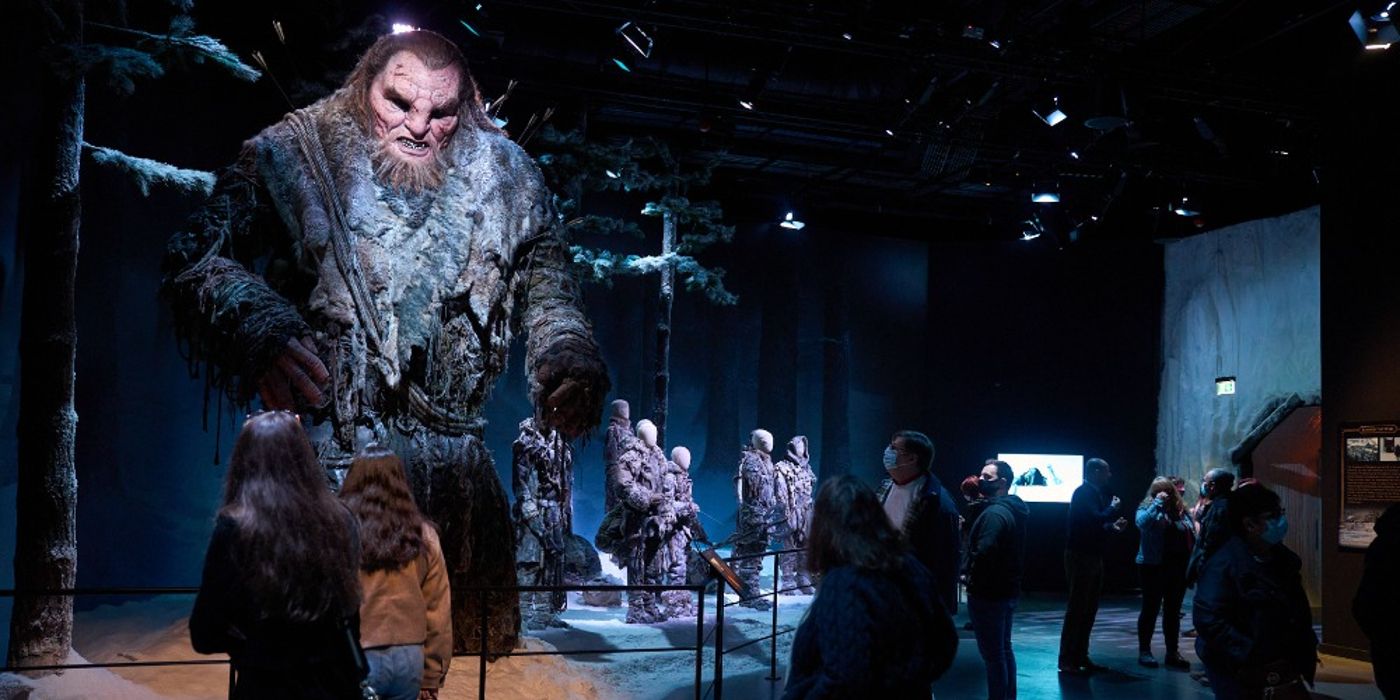 Several giants appear throughout the course of the show, including Mag the Mighty, Dongo, and Wun Wun. Due to their immense strength and size, giants make for favorable allies in combat, as was seen during the Battle of Castle Black and the Battle of the Bastards. Unfortunately for giants fans, both Mag the Mighty and Dongo were killed during the Battle of Castle Black and Wun Wun met his end at the hands of Ramsay Bolton during the Battle of the Bastards.
The Game of Thrones Studio Tour certainly seems like a must-see for fans of the show. In addition to getting a sense of scale for the show's giants, the experience will also show off props, costumes, and sets, all of which were screen-used. For those looking to dive even deeper into how Game of Thrones came to life on the screen, there will be concept art and art journals to look through as well. Although Game of Thrones captured the giants' sheer strength and immense size, seeing them up close and personal is sure to make fans appreciate just how terrifying the creatures would have been to come up against in combat.
More: Game Of Thrones: The Real-Life Inspiration Behind The Battle Of The Bastards
Source: The Game of Thrones Studio Tour (via Variety)
from ScreenRant - Feed