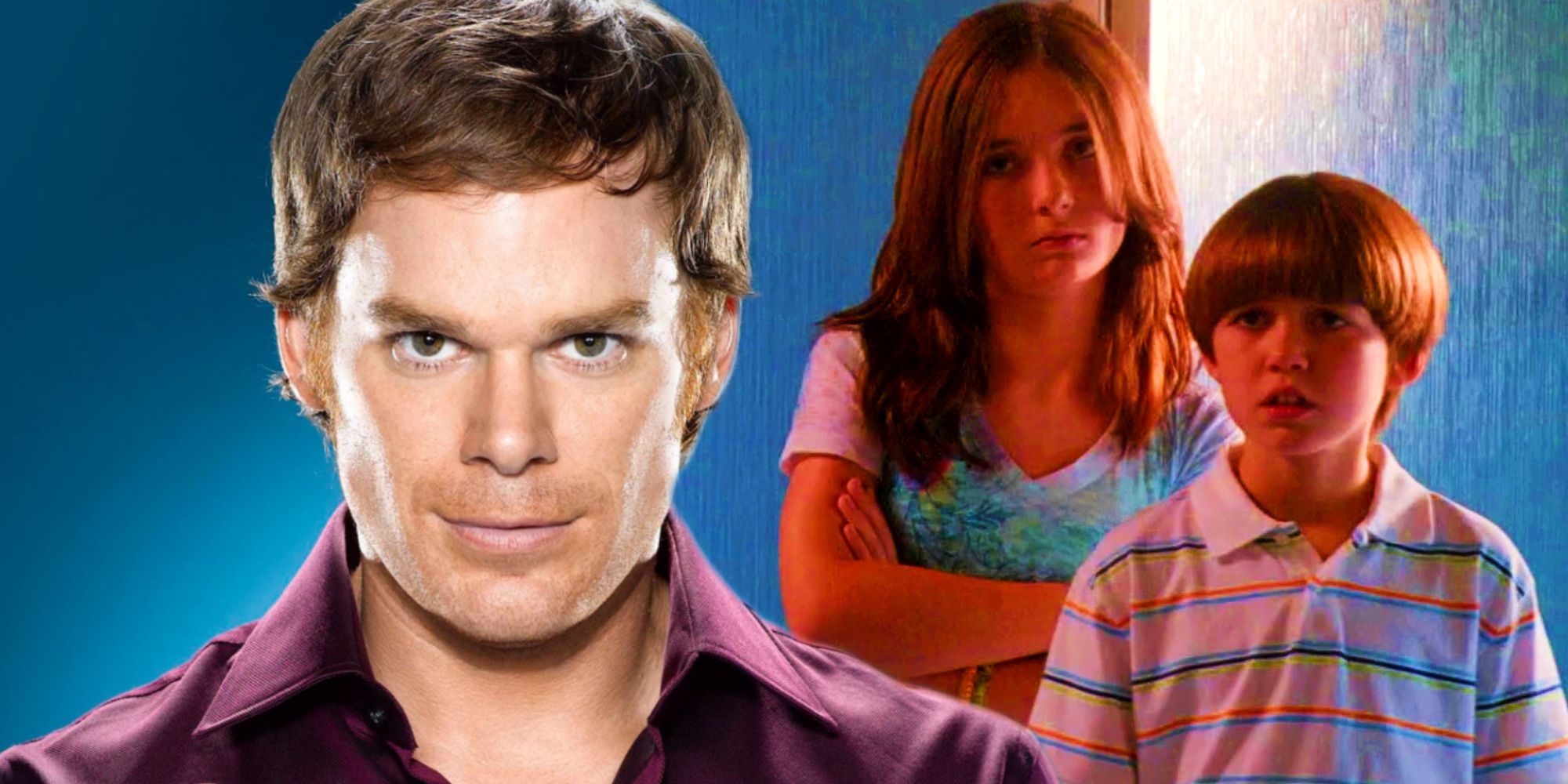 Warning! SPOILERS for Dexter: New Blood.
Rita's children Astor and Cody have a traumatic upbringing in Dexter, but their story was almost much darker in the original series. In adapting Jeff Lindsay's books into the Showtime series, Dexter took plenty of creative liberties when dramatizing the characters. While Dexter season 1's story remained relatively similar to the books, there were notable differences in how characters like Dexter Morgan, Brian Moser, Rita Bennett, and her children Astor and Cody were translated to the screen.
Before Harrison was born, Dexter's cheesy-dad persona around Astor and Cody was one of his greatest redeeming qualities, which Dexter: New Blood briefly brought back before the reboot's finale. While taking care of Astor and Cody allowed Dexter to have a seemingly normal life outside of serial killing, the kids were still wrought with tragic events regarding their parents. In Dexter season 1, their father Paul is murdered in prison after Dexter had framed him to put him back behind bars. While this solved the issue of Paul exposing Dexter's darkness and standing in the way of his relationship with Rita, Astor, and Cody, the kids' trauma wouldn't end there, as Rita was murdered by the Trinity Killer in Dexter's season 4 finale.
Related: How New Blood's Finale Proves Dexter Was Wrong About Harrison
Astor and Cody Bennett were still put through the wringer in Dexter's original series, but their stories would have been darker had the show stuck to the books' character developments. In Dexter's novels, Astor and Cody showed sociopathic tendencies very early on, which scared Dexter in terms of them possibly turning out like him - a fear that would only grow when his biological son Harrison was born. While Harrison did end up showing similar violent tendencies and having a Dark Passenger in Dexter: New Blood, Astor and Cody never had signs of sociopathy, violence, or antisocial behavior in the series. Cody was always shown as a sweet kid who wasn't as deeply affected by his mother's death as Astor, who would instead go on to have a rebellious phase after moving in with their grandparents. Astor and Cody would infrequently visit Dexter and Harrison in Dexter's last few seasons, but their adjustment was much more typical than the books had initially planned for them.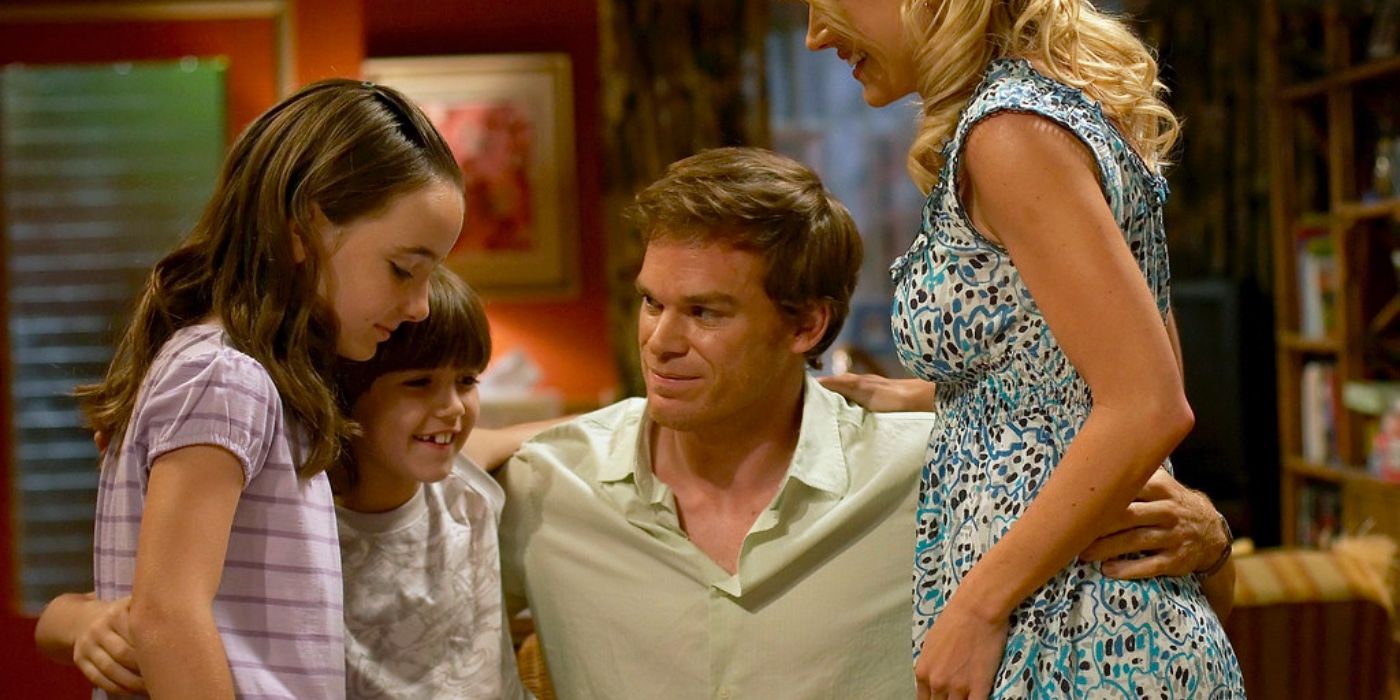 In Dexter's books, Cody, in particular, had a pronounced violent urge, which included killing several animals, and eventually people. Jeff Lindsay revealed he even considered killing off Dexter to have Cody take over the serial killer franchise (via EW). While Astor wasn't as drawn to committing violent acts, she took pleasure in watching Cody kill and harm others, and she eventually took part in some violence herself. While Cody's Dark Passenger is far more prominent and active, Astor's is primarily passive, and thus slightly less dangerous. Similar to how Dexter teaches Harrison the Code of Harry in Dexter: New Blood, he teaches Astor and Cody how to suppress their Dark Passengers and properly take out their urges in the books. Even darker than the series, Astor and Cody were also mentored by Dexter's brother Brian Moser, who Dexter let live in the books. Just like in the series, Brian's Dark Passenger isn't as controlled as Dexter's, which is why Astor and Cody are far more drawn to his teachings.
It's unclear why Showtime and Clyde Phillips' Dexter chose to leave out Astor and Cody's budding sociopath trajectories, but it's likely because it would undermine the isolation and inhumanity felt by Dexter. If too many of the main characters were revealed to be sociopaths due to traumatic backgrounds, Dexter's individual conflicts about why he is the way he is and what makes him so different wouldn't be as impactful. As said by Deb in Dexter's original series, there are plenty of people who have traumatic experiences that don't become serial killers, so by making Astor and Cody typical in their adjustments, the series is supporting the idea that Dexter has an inherent trait or specific fault in his upbringing that made him a "monster." Rather than make Astor and Cody serial killers, Dexter: New Blood took up this storyline with Harrison, though he ultimately rejected his murderous tendencies after killing Dexter himself.
Next: Dexter: Why New Blood's Ending Is Even More Divisive Than Season 8
from ScreenRant - Feed