Screen Rant has an exclusive Asking for It poster and clip showing the central group of female vigilantes in a tense stand-off with a police officer. The crime thriller centers on Kiersey Clemons' Joey, a small town waitress who finds her life upended as she's sexually assaulted while on a date. Joey subsequently meets Regina and Beatrice, the leaders of a group of vigilante women who set out to take down a society overpowered by corrupt men and seek the ultimate revenge.
Alongside Clemons, the cast for Asking for It includes Vanessa Hudgens, Alexandra Shipp, Radha Mitchell, Gabourey Sidibe, Luke Hemsworth and Ezra Miller, who also serves as executive producer for the film. The thriller marks the feature directorial debut of writer/director Eamon O'Rourke following his work on the short movies The House on Cox Curve and Where's Waldo?. After having made its debut at the Tribeca Film Festival in 2021, Asking for It is gearing up to make its way to theaters, digital platforms and video on demand.
Related: Vanessa Hudgens's 10 Best Movies & TV Shows, According To IMDb
With less than a month remaining until the film's premiere, Screen Rant has an exclusive Asking for It poster and clip. The video centers on Joey and her new vigilante cohorts as they find themselves pulled over by a police officer and a tense stand-off ensues as they try to talk their way out of the situation. Check out the exclusive clip and poster below: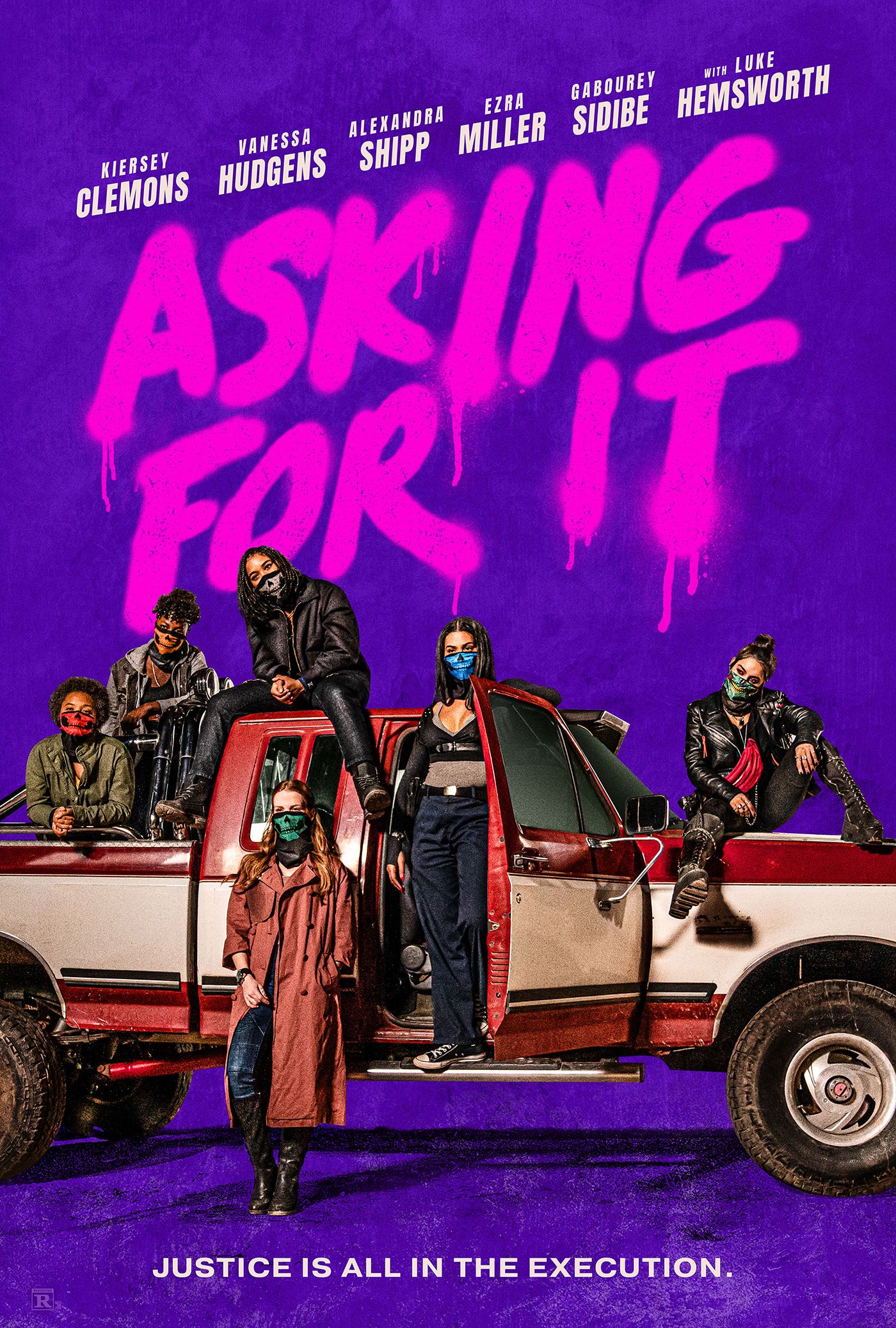 The Asking for It clip serves as a nice little tease of the character dynamics from its central female vigilante group, with Clemons' Joey clearly still on the ropes about her new friends while Hudgens' Beatrice appears to be the confident leader. Though Hudgens made a name for herself in the Disney Channel world and recently with the lighthearted The Princess Switch franchise at Netflix, some may recall her work in Harmony Korine's Spring Breakers as the carefree Candy as she's taken under the wing of criminal Alien. Her performance as Beatrice in the Asking for It clip feels very much in line with the 2013 crime thriller which served as one of her earlier against-type characters.
Asking for It also marks an interesting new collaboration between stars Kiersey Clemons and Ezra Miller after previously working together for the DC Extended Universe's Justice League, in which the former starred as love interest Iris West while the latter starred as Barry Allen/The Flash. Clemons was cast as Iris for the solo Flash film prior to the DEU team-up, with her scenes initially cut from its theatrical release before being restored in Zack Snyder's Justice League and later signing a deal to return for said delayed project. Though audiences have some time to wait for her and Miller's DCEU returns, they can look forward to the two potentially sharing the screen sooner when Asking for It hits theaters, digital platforms and VOD on March 4.
More: The State Of The DCEU Canon After Zack Snyder's Justice League
from ScreenRant - Feed