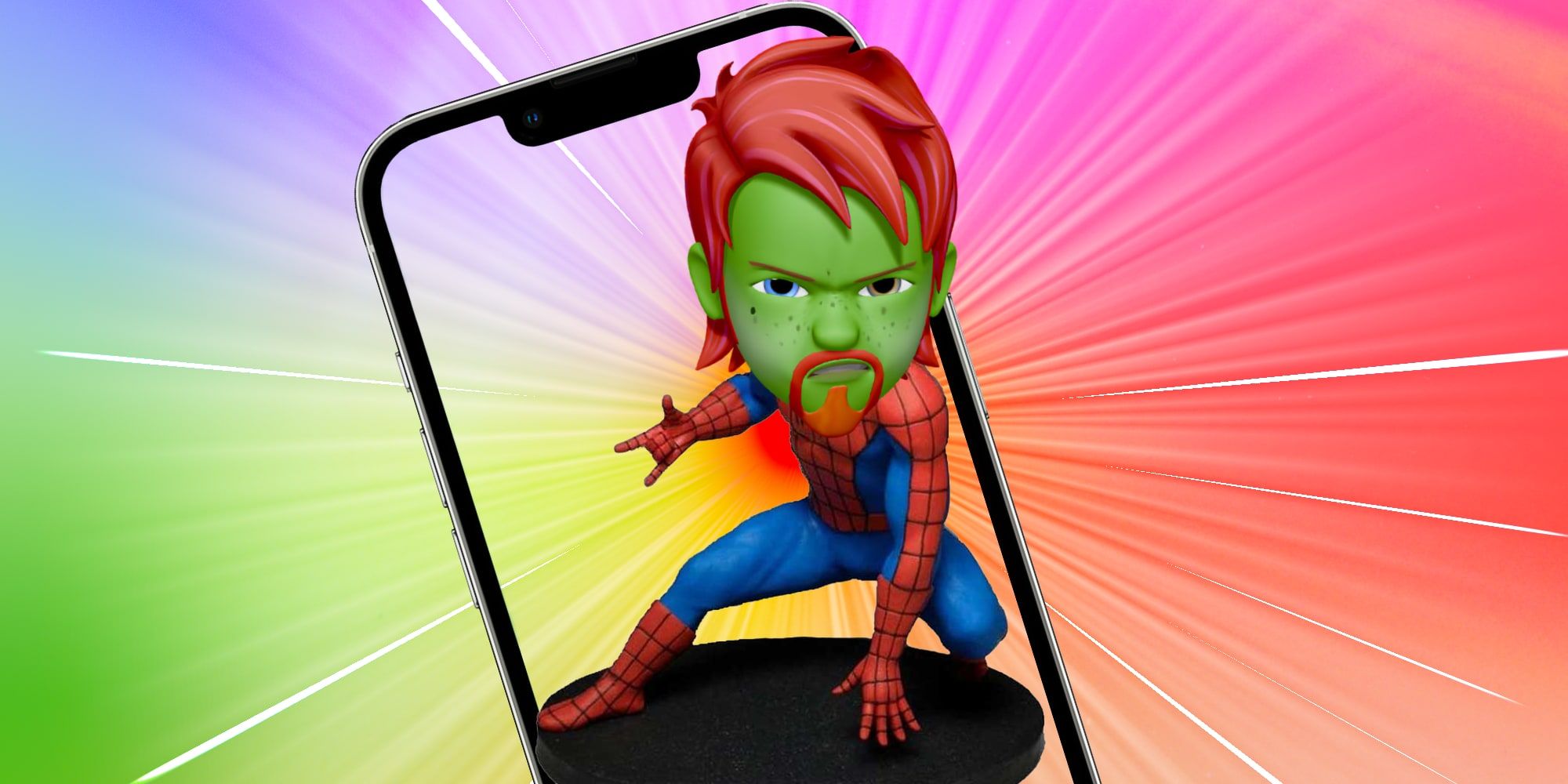 In the future, an iPhone might create a bobblehead image of its owner, according to a recent Apple patent document. As odd as that might sound, it would actually be useful to have automatic avatar creation to simplify and standardize the look. An iPhone currently uses Memoji or photos for profile images.
Memoji are very fun to use and it's possible to make one that looks a bit like the real person. However, it's easy to get stuck spending a lot of time refining the look into something that's satisfactory. The end result is that some people simply choose a preset Memoji that looks nothing like them. If a person wants to look like a panda, a fox, a robot, or any of the other presets, that's fine. When a photo is preferred, it's no problem. For an avatar that's representative of the real person, it can be hard to settle for what can be achieved quickly, even though Apple provides good controls and a large number of customizations.
Related: Apple Patents Terabit Laser File Transfer For iPhone
Apple must have recognized the need for a faster solution and researched a way to create an avatar automatically. Something quite entertaining about Apple's patent application is an image showing the process that contains the words 'Creating Your Bobble.' Bobble is reminiscent of bobbleheads, the figurines with heads that sway and nod with any movement. The images suggest use on an iPhone, and the text of the patent document specifically mentions a phone. An Apple Watch, Mac computer, and even smart glasses are mentioned as well, meaning a 'Bobble' would work across Apple's ecosystem, just like a Memoji does now.
Apple notes that pronounced features are required so a simplified image will still resemble the user. It sounds easy enough, but can be incredibly hard for a computer to recreate a cartoon face in a pleasing way. Human vision has an evolutionary incentive for seeing faces in great detail and a subtle difference can make a big impact. That means the 'Bobble' (or whatever Apple might end up calling the feature) will need advanced artificial intelligence behind the scenes to come up with a good solution.
Despite the similar sound to a bobblehead, Apple probably won't be creating toys or figurines that look like iPhone owners. The patent document seems to only describe flat images, rather than three-dimensional characters such as Animoji. However, the face contains most of the critical information so extrapolating the rest of the head would be much easier. Perhaps a 'Bobble' will be used to generate 3D avatars for Apple's AR/VR headset, making a virtual bobblehead for each user with a photo from an iPhone.
Next: Wild New Apple Patent Describes Display That Only YOU Can See
Source: USPTO
from ScreenRant - Feed