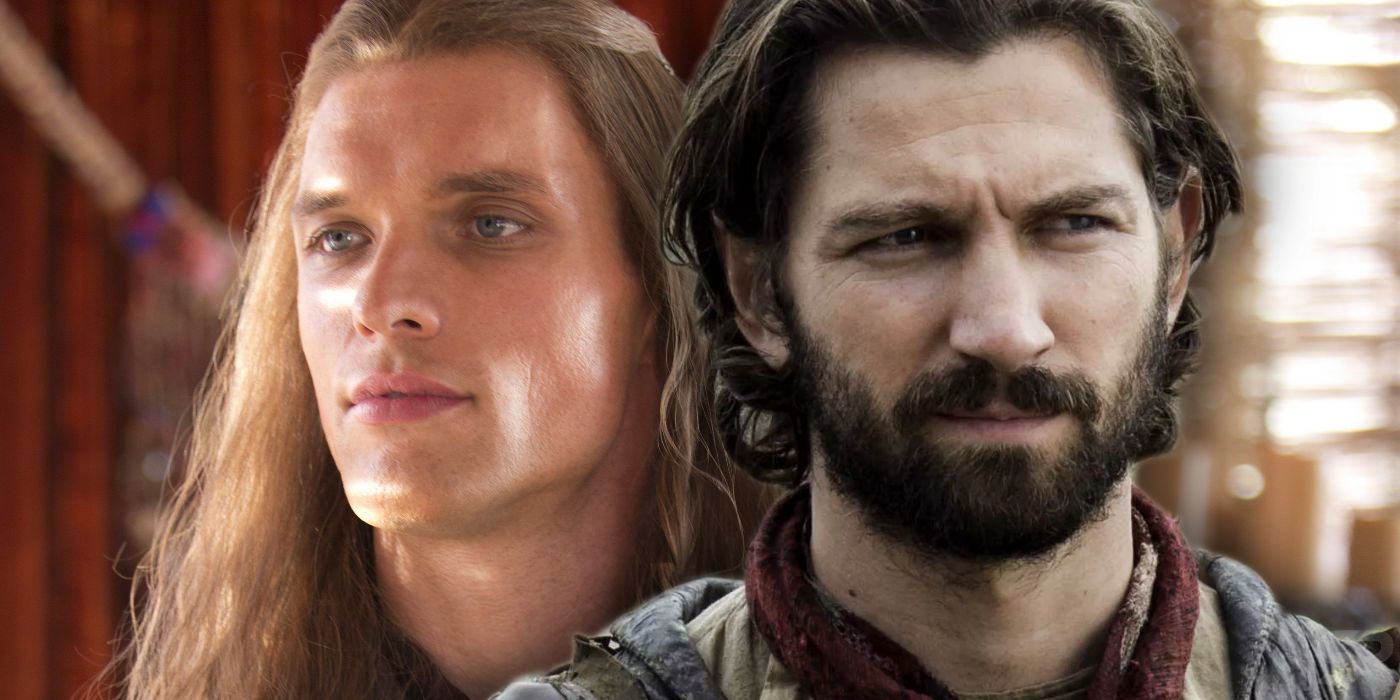 Actor Michiel Huisman took over the role of Daario Naharis from Ed Skrein in Game of Thrones season 4 — but what was the real reason behind the recast? The character of Daario Naharis debuted in the Game of Thrones season 3 episode "Second Sons," and would grow into a more substantial role in season 4. Ed Skrein portrayed the Game of Thrones character for three episodes until the momentous season 3 finale, after which the character Daario Naharis was recast with Michiel Huisman for season 4 and beyond. Surprisingly, Daario Naharis wasn't the only character Game of Thrones recast for season 4, as Tommen Baratheon and The Mountain also saw actor changes at this time.
Once Daario Naharis' actor change occurred in the Game of Thrones season 4 premiere, Michiel Huisman played a prominent character in the HBO series as one of Daenerys Targaryen's key allies, before eventually also becoming her lover. Game of Thrones' highly-skilled fighter and commander of the Second Sons disobeyed his leaders and pledged his allegiance to Daenerys Targaryen as his queen. Alongside Grey Worm and Jorah Mormont, Michiel Huisman's Daario succeeded in conquering the city of Yunkai and Meereen, but he was left behind when Daenerys took her army west to Westeros. And so, Michiel Huisman as the Second Sons commander wasn't seen again after the Game of Thrones season 6 finale — but why was the Daario Naharis recast in the first place?
Related: Game Of Thrones: Why Tommen Was Recast For Season 4
After Ed Skrein's short-lived stint on the HBO series came to an end, many viewers questioned Game of Thrones' Daario Naharis actor change decision. Early reports indicated that the English actor left Game of Thrones ahead of season 4 to star in The Transporter Refueled instead, but Ed Skrein was adamant that this wasn't exactly the case. During the time of Game of Thrones' Daario Naharis recast, the actor revealed the truth about why he left the series, thus leading Michiel Huisman to take over. In an interview with EW, Skrein explained that Daario Naharis' actor change came as a result of "political" reasons after being questioned whether he left because of the fourth Transporter movie.
"That's what been reported in the press but it was a lot more political than that. My plan was to stay with Game of Thrones for the long haul. That was always my plan. I would have loved to. It was a wonderful experience, but politics led to us parting ways. And from there I just said, "Okay, look forward, be positive. Keep calm and carry on." That's my mentality when things go well, so I stay grounded and not get to overwhelmed by the hype, and it's my mentality when the plans change."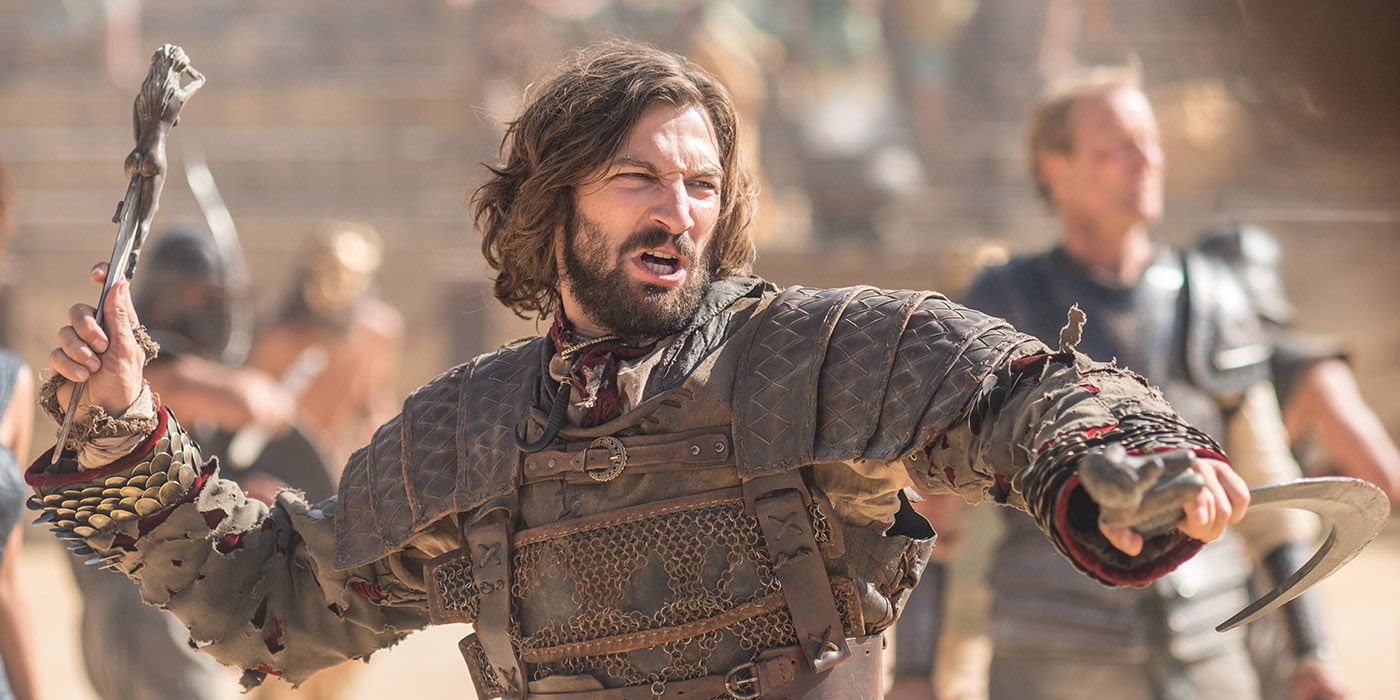 According to Ed Skrein, his original plan was to play Daario Naharis on Game of Thrones for the long-term — or at least until Daario's final Game of Thrones appearance in season 6. It certainly seems like Skrein leaving the series was not entirely his decision. It's very common in this industry to use the term "parting ways" to describe a situation when two parties can't come to a resolution, which seems to be the apt description for Game of Thrones recasting Daario Naharis. Whether it be creative decisions or contract disputes, the team behind Game of Thrones felt like the best option was to change Daario's actor from Ed Skrein to Michiel Huisman, no matter how different they look.
Considering how Huisman's portrayal as Daario differs greatly compared to Hellboy's Ed Skrein, it indicates that Game of Thrones' recast efforts moved fast. The abrupt actor change for Daario Naharis threw fans for a loop considering the change of appearance. The long-haired and fresh face of Ed Skrein quickly turned to Michiel Huisman's short hair and bearded, brooding face as Daenerys' romantic interest in Game of Thrones season 4. It's important to note that the situation didn't derail Ed Skrein's career, though. The once-Daario Naharis actor went on to appear as Ajax in Deadpool and had roles in films such as If Beale Street Could Talk and Alita: Battle Angel. Skrein also notably portrayed the villain in Maleficent: Mistress of Evil and starred in Roland Emmerich's Midway, proving Game of Thrones' Daario recast was just a bump in the road.
Although Daario Naharis was supposedly still in Meereen upon Game of Thrones' controversial final season, many were disappointed not to see Michiel Huisman return in Daenerys' army before the series finale. Storywise, the reason to leave Huisman's Daario Naharis back in Meereen was likely because Daenerys would have a new, series-changing love interest in Game of Thrones season 7. After Tyrion advised Daenerys to end her romance with Michiel Huisman's Daario in the season 6 finale, she would soon fall in love with the secret Targaryen heir Jon Snow upon forming an alliance with him. While Daenerys managed to take King's Landing without the help of Daario Naharis, he was better off staying in Meereen where he didn't have to see his Game of Thrones queen destroy a city and be killed by Jon Snow.
Next: Game Of Thrones Proves Wheel Of Time's Major Recast Will Be Fine
from ScreenRant - Feed