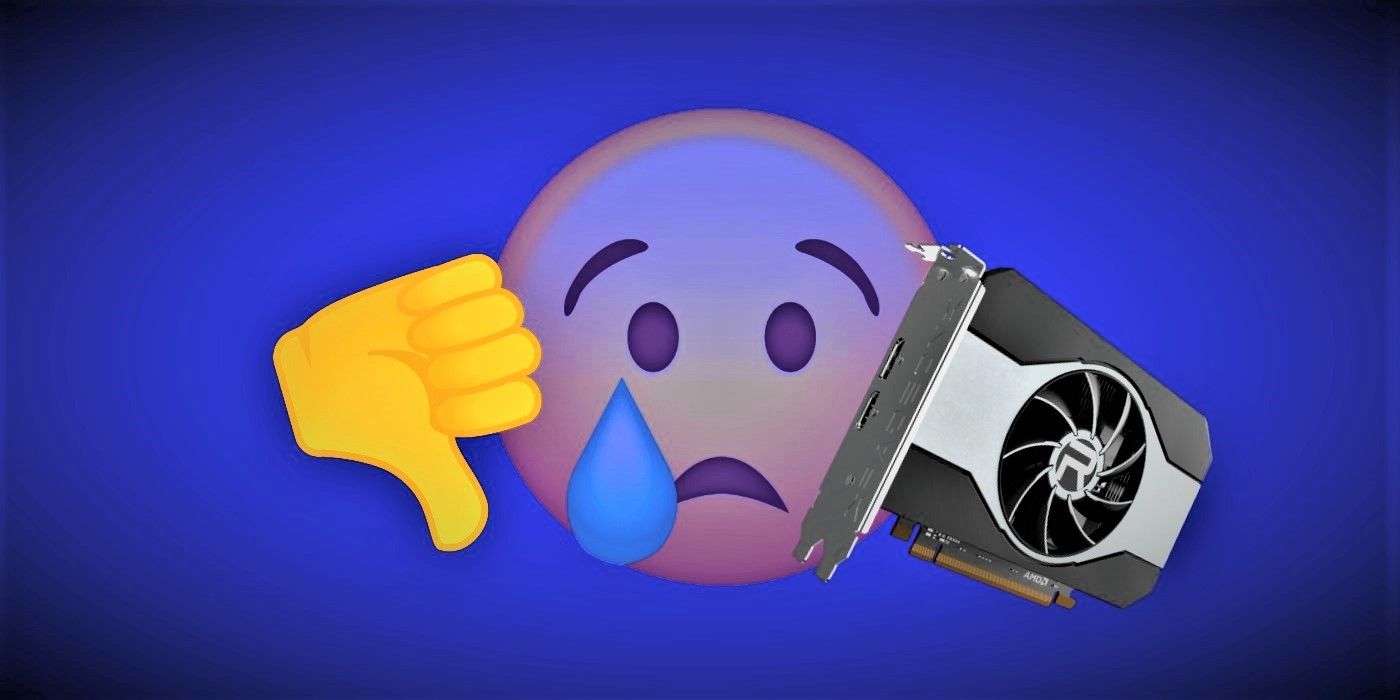 AMD's Radeon RX 6500 XT seems to be getting a lot of flak, despite coming at a time when the supplies of GPUs are still pretty scarce. There's a good reason why though, as its performance and pricing kinda makes its very existence feel counterintuitive. It's safe to say that GPU shortage problems still persist, and the RX 6500 XT exemplifies just that.
The RX 6500 XT was marketed as a "power-efficient" and "high-performance" GPU starting at a $200 price point. It features 16 compute units, a surprisingly high 2,825MHz boost clock speed, all running at quite an energy-efficient 107-watts. With a maximum boost clock speed that's even higher than its bigger GPU brother, the RX 6600 XT, for about $180 less, it doesn't sound too bad, right?
Related: GPU Shortage Might Start To Ease In Second Half Of 2022, Says NVIDIA
Well, that's just the tip of this disappointing iceberg, as the performance and capabilities of its specs don't exactly reflect something that consumers see as impressive, especially in regards to its price. Benchmark figures show the RX 6500 XT can't hold a candle to the competition, according to Notebookcheck. The performance of AMD's budget GPU is so underwhelming, it was deemed "unappealing" to both gamers and enthusiasts, leaving some with the question, which target market is it exactly meant for?
One of the biggest reasons there's so much hatred towards the Radeon RX 6500 XT is its tiny memory, released with just 4GBs of VRAM after AMD previously stated that this amount was simply "not enough" for modern games. VRAM is important for graphics and textures to render faster, translating to better performance and image quality, as well as helping in improving draw distance, which allows more objects to appear on-screen. The thing is, the RX 6500 XT is supposed to be the successor of the Radeon RX 5500 XT that came out in 2019.
However, for a GPU that's already over a year old, the RX 5500 XT still has a better 8GB option, and more compute units at 22, for about the same $200 debut price. This makes the newer GPU a step back for something that's supposed to represent the next generational standard. In addition, the RX 6500 XT's low memory bandwidth means it can create terrible stuttering upon loading games, and its lack of video encoding support also makes it a nightmare to deal with for content creators and game streamers, not to mention the fact that it comes with only two display outputs. While its lower power consumption does make it more suitable for lighter, mobile desktop set-ups, those looking for better performance might have a better chance of experiencing it through a cloud instead.
More: AMD Fidelity FX Vs. Virtual Vs. Radeon: Which 'Super Resolution' Is Best?
Source: Notebookcheck AMD
from ScreenRant - Feed