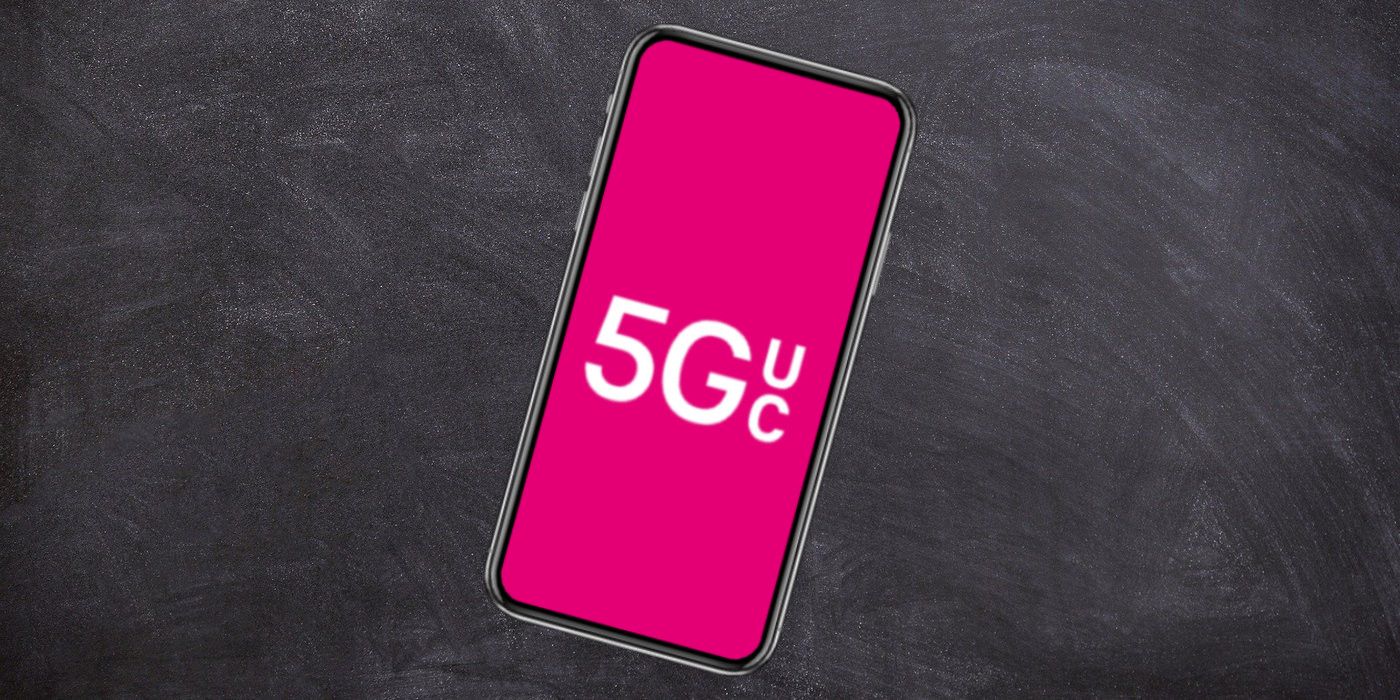 T-Mobile last year rolled out its 5G UC network to cover more than 200 million people across the U.S. as part of its plans to offer faster cellular connectivity to more Americans. It is available to all iPhone and Android users on the T-Mobile network and can be distinguished by a '5G UC' sign in the status bar on smartphones. The sign lets users know that they are on T-Mobile's 5G UC network instead of the regular 5G network.
5G started rolling out in the U.S. a few years ago, and all major carriers now have 5G deployments covering the vast majority of the American population. While it was restricted to select metropolitan areas in the initial phase, it now covers most parts of the country. Still, the various types of 5G, such as 5G UC, 5G UW, and 5G+, can be confusing, so it's worth explaining what these acronyms mean and how each carrier indicates the different types.
Related: Apple's 5G iPhone SE 3 Is Coming Soon, New Leaks Say
The 5G UC icon refers to T-Mobile's "Ultra Capacity" 5G network, which indicates that users are connected to either mid-band or millimeter wave (mmWave) 5G. It is more likely to be mid-band with T-Mobile as this makes up the bulk of the carrier's faster 5G network. It offers the best balance between speed and coverage, making it a much sought-after resource by carriers in the U.S. and around the world. Mid-band (C-band) was earlier used by the military and has only been available for commercial telecom networks over the past few years. Verizon and AT&T have also recently started rolling out C-band networks for their customers this month following delays due to flight safety concerns raised by the aviation industry.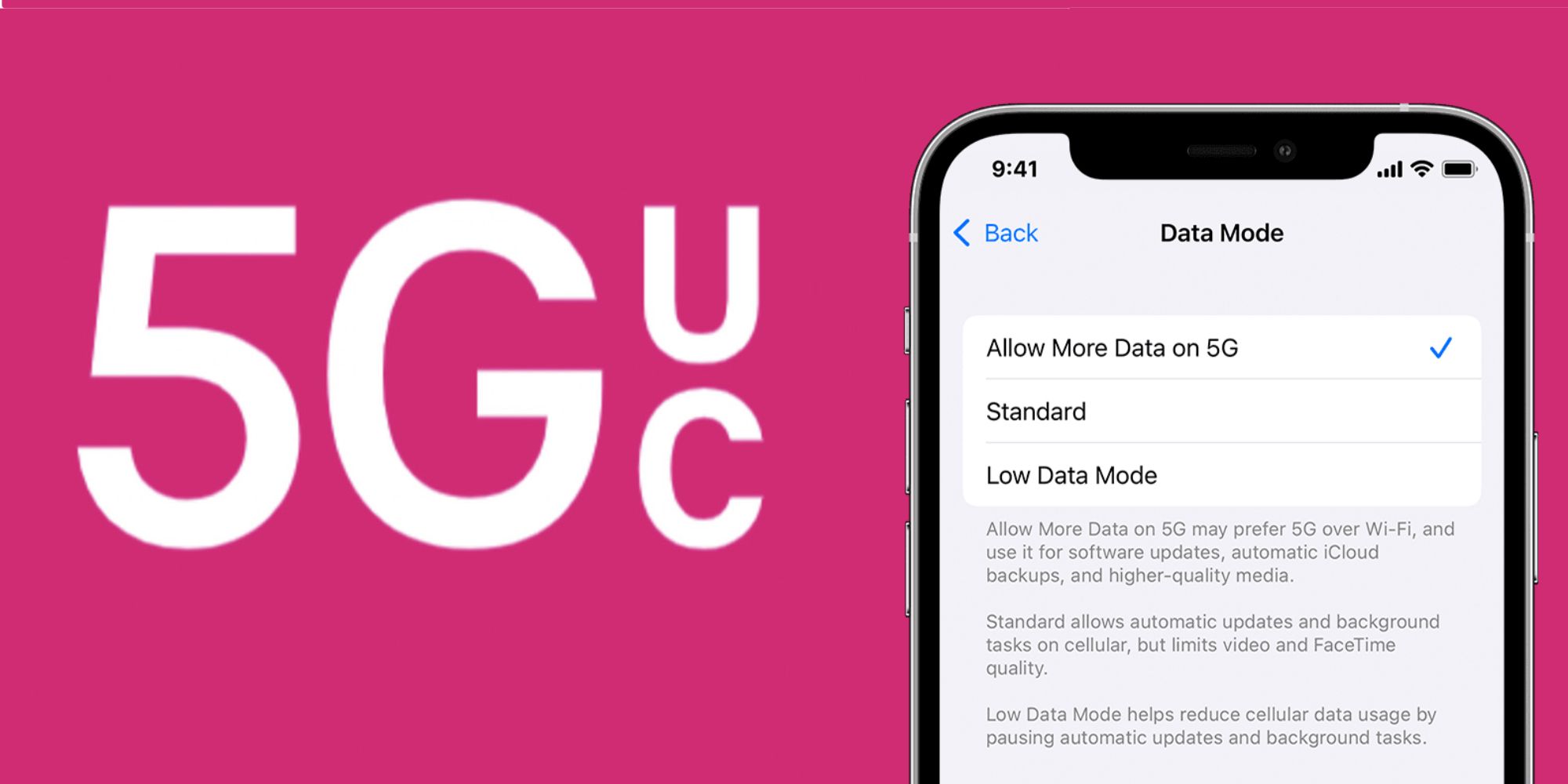 As for mmWave, it is the fastest flavor of 5G commercially available, but it's found at very few locations. It uses a much higher frequency than prior cellular networks and allows blazing-fast connections. However, it struggles when covering distances or penetrating building walls and other obstacles, rendering it essentially useless outside of some 5G-equipped stadiums, airports and arenas. At the opposite end of the spectrum is low-band 5G, which is the foundation for the nationwide 5G offerings of all three major carriers. While it offers a better range and enhanced penetrability inside buildings, etc., it also provides much slower speeds than mmWave and C-band networks.
For people wondering about 5G UW or "Ultra Wideband," it is Verizon's way of denoting its millimeter-wave and C-band 5G networks. It is the same as T-Mobile's 5G UC, as both mean the fastest 5G connection offered by the respective carriers. Do note that Verizon's 5G UW network could also be denoted by '5G UWB' in specific devices, but it's essentially the same 5G Ultra Wideband network and the same frequencies. As for AT&T, it also offers 5G in two types - 5G and 5G Plus. It also has a 5GE (5G Evolution) network, but it's not 5G at all. It is just a 4G network that the carrier brands as 5G for some reason, further confusing things for everyone.
Next: Why Are Airlines Freaking Out About 5G?
Source: T-Mobile
from ScreenRant - Feed