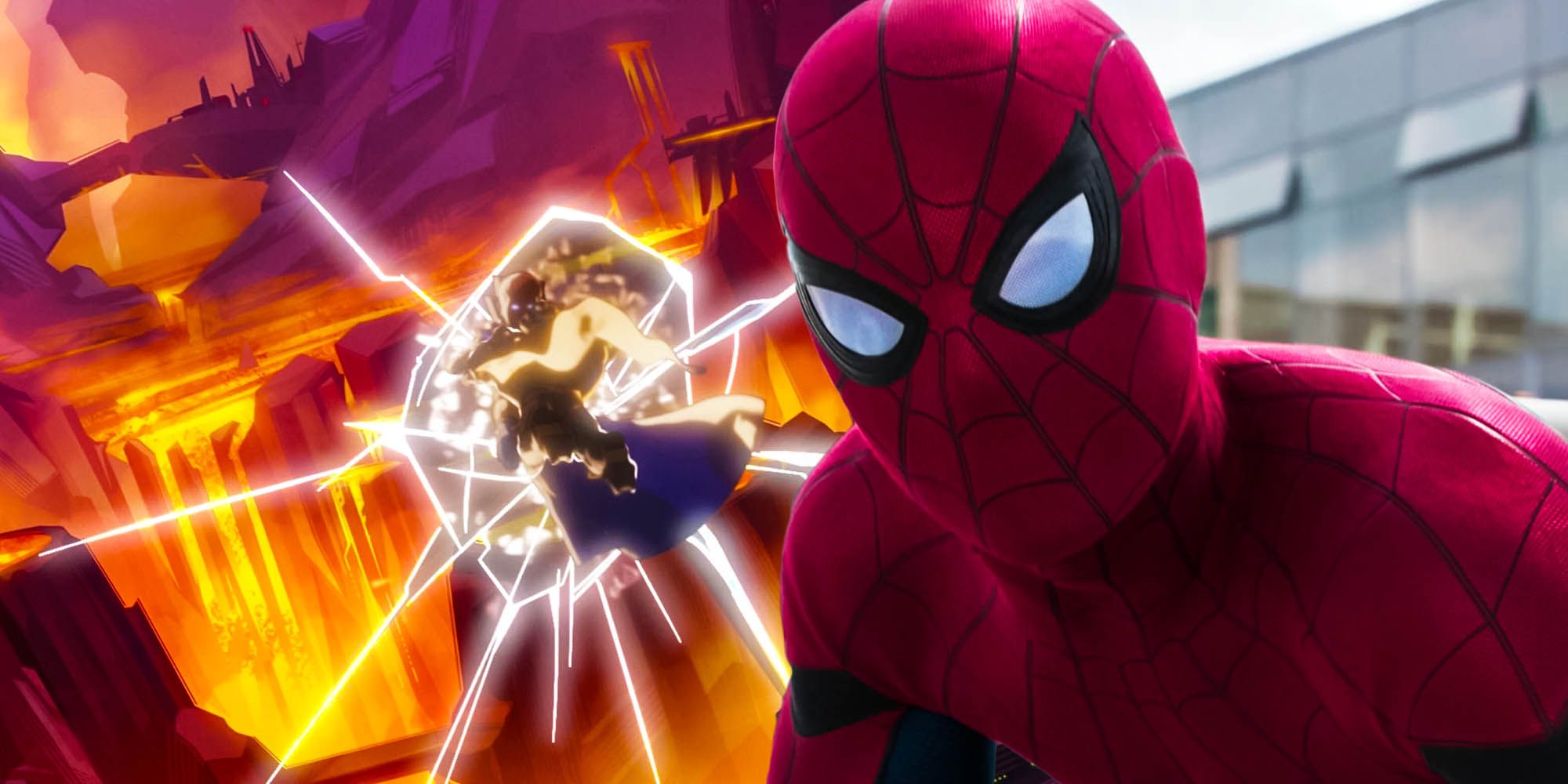 Marvel's What If...? has teased a Multiverse crossover with Star Wars, but the Marvel Cinematic Universe may have already ruined it. What If...?, Marvel's first animated Disney+ series, reveals alternate timelines in the MCU. Throughout the series' first nine episodes, What If...? showed how slight alterations to MCU stories could lead to massive changes. For instance, in the series premiere, Peggy Carter (Hayley Atwell) becomes Captain Carter after taking the Super Soldier Serum instead of Steve Rogers (voiced by Josh Keaton). Then, What If...? episode 4 showed how a change to Doctor Strange's (Benedict Cumberbatch) car accident could lead to the sorcerer going bad and becoming corrupted as Strange Supreme.
Ever since Disney purchased Lucasfilm in 2012, the company has cranked up Star Wars production to lightspeed. The sequel trilogy, which started with 2015's Star Wars: The Force Awakens and ended with 2019's Star Wars: The Rise of Skywalker, wrapped up the main storyline of the films in the Skywalker Saga. In addition to the trilogy and other standalone films, Star Wars is ramping up TV production, led by its popular series The Mandalorian. In addition to that flagship show, spinoffs and upcoming projects include The Book of Boba Fett and Rangers of the New Republic. The franchise is also adding top talent to its upcoming films and shows, including bringing back Ewan McGregor to reprise Obi-Wan Kenobi and even having Marvel boss Kevin Feige produce a Star Wars film.
Related: The MCU Secretly Just Included Two Star Wars Easter Eggs
Marvel has seemingly teased an upcoming crossover with Star Wars, but the MCU may have already sabotaged it. What If...? season 1 has already featured several Star Wars Easter eggs. For instance, What If...? episode 2 includes a bar that looks like an homage to Star Wars' Mos Eisley Cantina and a spaceship that's similar to an X-wing. Then, What If...? episode 8 showcases the Watcher (Jeffrey Wright) and Ultron (Ross Marquand) fighting across time and space, and one of the places they go through appears to be Mustafar, complete with Darth Vader's castle in the background. The Easter eggs seem to set up a crossover, but there's a significant problem.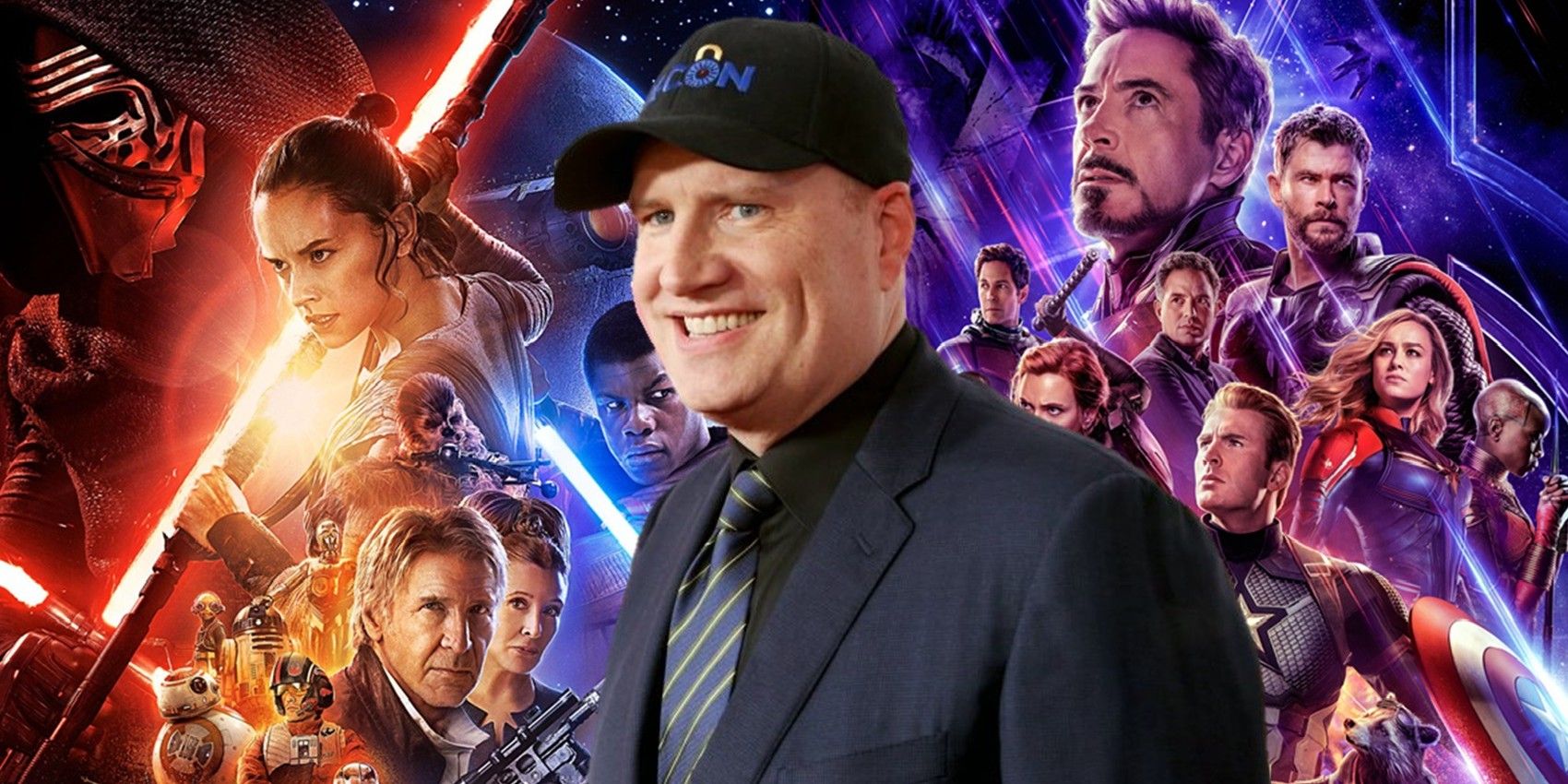 The Star Wars movies already exist in the MCU, so a crossover wouldn't make sense. Marvel repeatedly referenced Star Wars throughout its first decade of MCU films. In Captain America: Civil War, Spider-Man (Tom Holland) even uses a strategy from The Empire Strikes Back to take down a supersized version of Paul Rudd's Ant-Man. What If...? continues these references. In What If...? episode 8, Hawkeye (Jeremy Renner) mentions the "Death Star plans" while trying to find a solution to defeat Ultron. With the constant references to Star Wars throughout the MCU, a crossover would be strange. Unless Marvel retcons Star Wars movies as documentaries in the MCU, the characters are fictional and can't interact with the Marvel heroes.
Though a crossover doesn't quite work, the Multiverse still makes it a possibility. There are several problems with a Marvel and Star Wars collaboration. In addition to Marvel already establishing that the Star Wars movies exist in the MCU, Kevin Feige has cast doubt on a crossover between Marvel and Star Wars. Still, with Marvel's Multiverse, fans can never rule it out. Ultron even says in Marvel's What If...? episode 8 that "anything is possible in a Multiverse." There are apparent issues, but the Multiverse gives some fans a new hope.
More: Marvel Secretly Just Made Star Wars Part Of The MCU's Multiverse
from ScreenRant - Feed