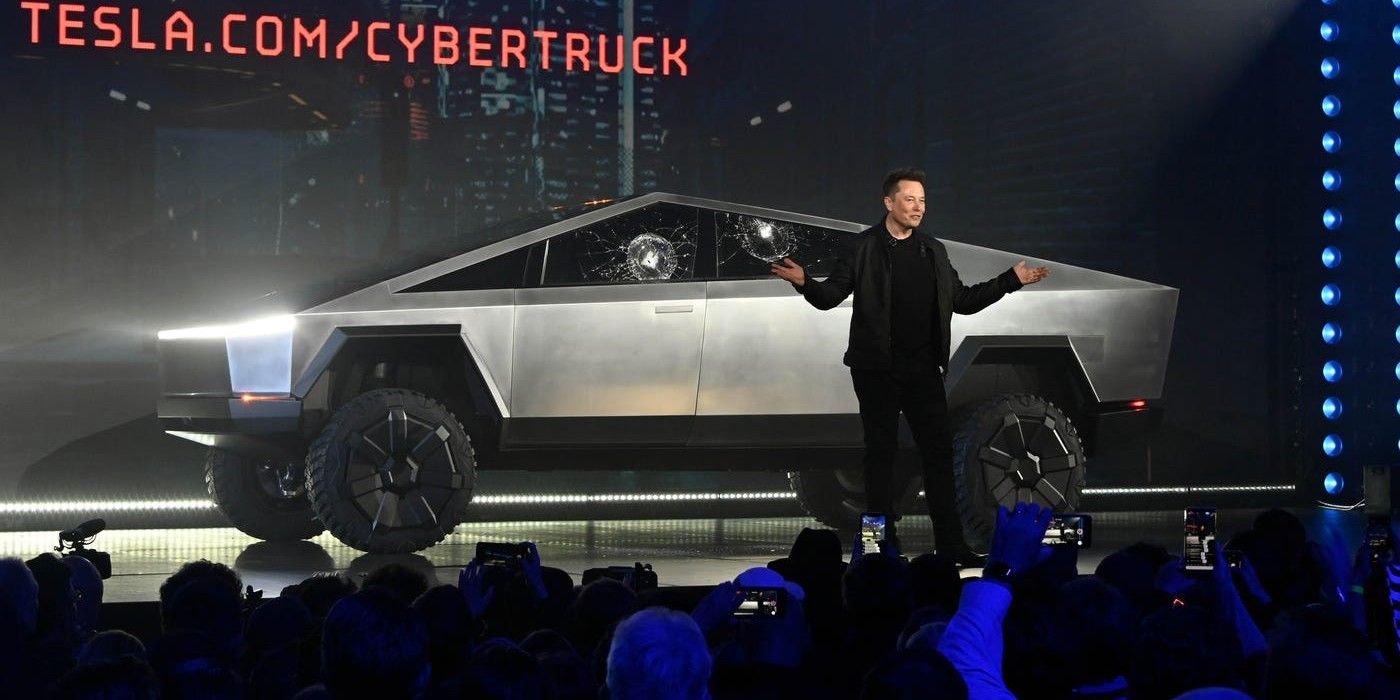 News of Tesla's Cybertruck has been pretty slow since production delays became apparent, but recently leaked photos of the electric truck reveal that progress is ongoing behind the scenes. The Cybertruck is, of course, the futuristic electric pickup that Tesla announced in 2019. Although the car looks more like a concept vehicle or a moon buggy than a real truck, reservations are being taken for the Cybertruck. CEO Elon Musk is pushing forward with plans to manufacture this gloriously improbable-looking tank of a pickup.
Tesla decided that its electric truck wouldn't copy the well-established pickup designs and instead totally reinvented the shape, letting form follow function. More than that, the body also follows manufacturing ease. Since the idea is to make the Cybertruck as tough as possible, thick, cold-rolled steel panels will be used. Unfortunately, this metal is so strong that curving it is a burdensome process. The solution is to use flat panels, which led to the iconic, angular appearance of the Cybertruck.
Related: Tesla Cybertruck Delayed Again; 2022 Production Date Removed From Website
In recently leaked photos posted on the Cybertruck Owners Club forum by BahamaTodd, a new Cybertruck design has been revealed. The overall look hasn't changed, and at first glance, it seems to be the same eye-catching steel beast it always was. However, a closer examination reveals some notable differences that tell a story of a more mature design that is getting closer to becoming street-legal. First up are side mirrors. There was discussion of possibly replacing mirrors with cameras and that might still happen but regulatory approval is more likely with mirrors so this could be a stop-gap design concession to get it production-ready. The worrisome angle of the front-end has been corrected, presenting a flat edge in the event of a collision instead of the slight forward tilt of previous prototypes. Finally, a vertical profile distributes force more evenly, vital for unfortunate accidents.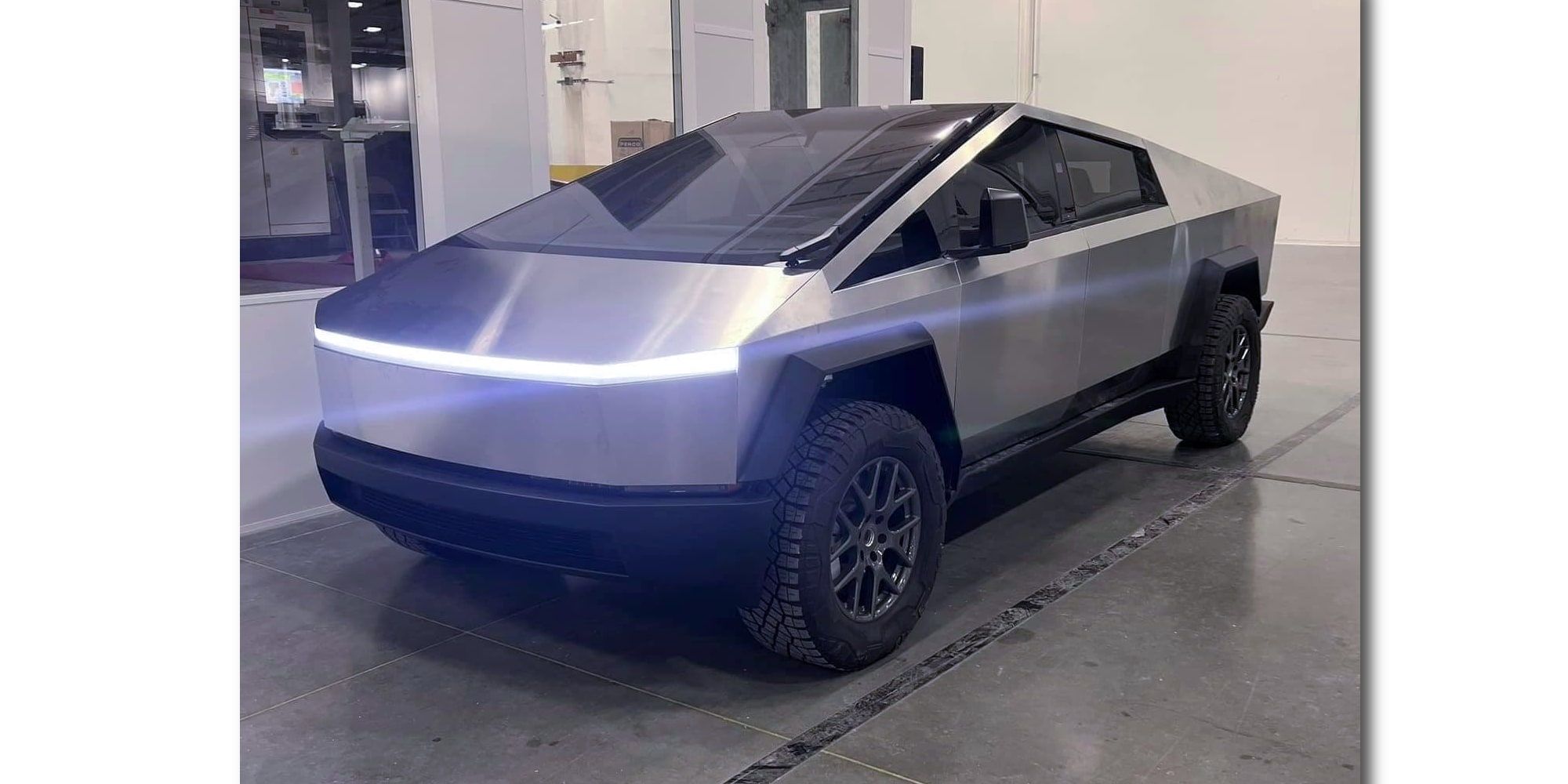 The Cybertruck remains a very futuristic-looking truck, appearing more like a space buggy than a pickup. The latest prototype photos show the car indoors on a concrete floor. Two images were posted but from the same angle, one of the Cybertruck by itself and the other with several people examining it. A few more details stand out. The truck appears without wheel covers, implying they will be removable. The rims are similar to those of the Model 3.
An unusual windshield wiper design is prominent in the photos. A single blade at the left edge is expected to extend and retract as it rotates to cover the entire windshield. No door handles can be seen in the photos, suggesting these have been completely removed and the door panel is seamless. If this design stays, it means the door will need to be opened by a smartphone or touch panel. Naturally, being a prototype, any or all of these observations could be moot, however, it is encouraging to see updates to the Tesla Cybertruck, particularly those that move it closer to street-legal and ready to sell.
Next: Yep, Tesla Now Has A $50 Cybertruck Whistle You Can Buy
Source: BahamaTodd/Cybertruck Owners Club
from ScreenRant - Feed