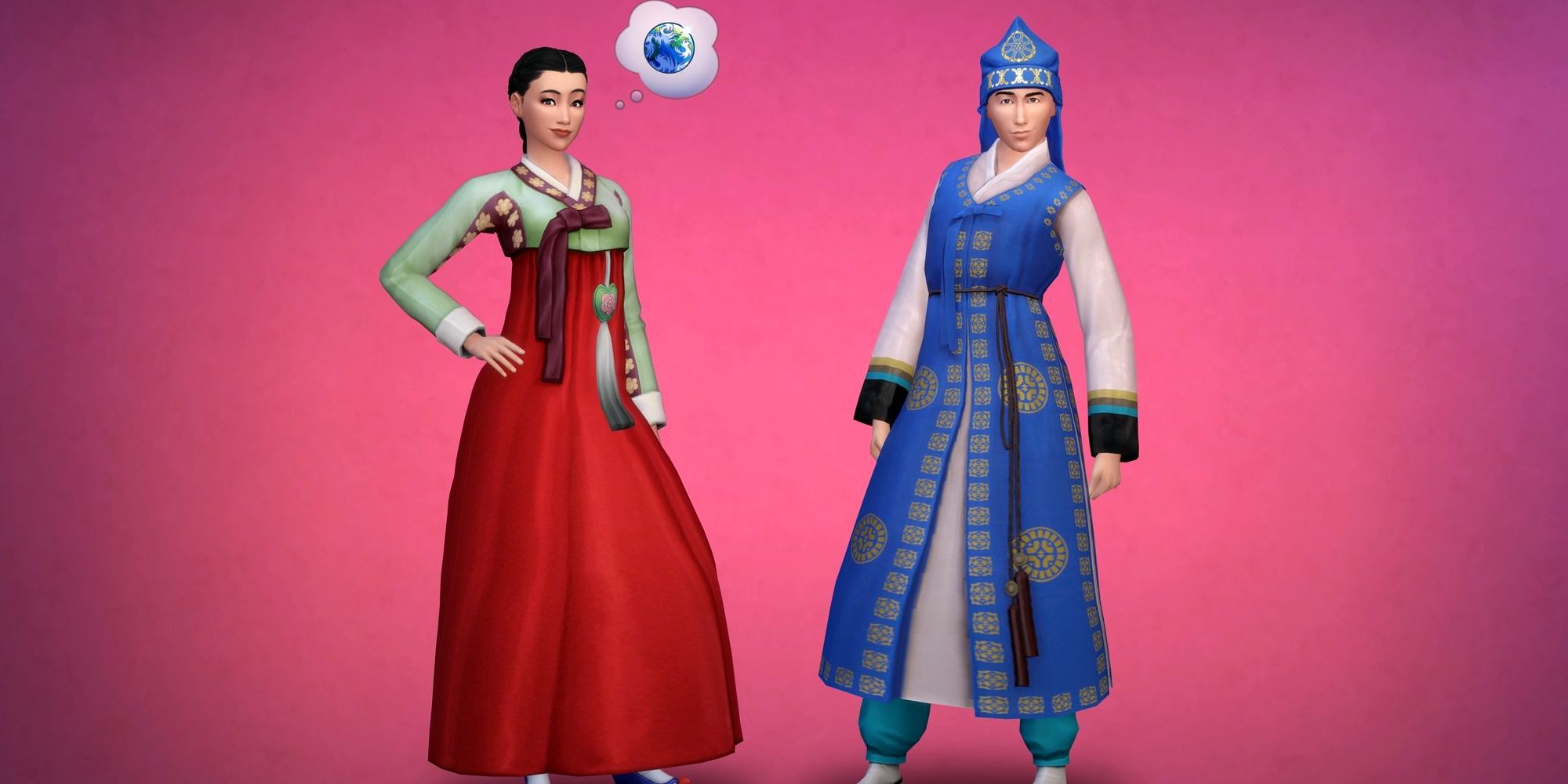 The Sims 4 team sent out another Delivery Express this week, gifting players traditional Korean garb for their Sims. This is the latest in a long line of content released for The Sims 4 - since its release in 2014, over 30 DLCs have been released for the game, alongside free content from EA. Designed to add a small amount of content to the game, this is the third Sims Delivery Express - also known as SDX - that's been released.
Even seven years after the game's release, new items and clothing remain in high demand for the Sims community. The Sims series is all about user creativity - it gives players complete control over the lives of their Sims, including their home and wardrobe. The more options players have, the more freedom they have to create detailed Sims and impressive builds in The Sims 4. The game's development team has devised many different ways for players to acquire new content, with SDX being the latest method. Announced in October of 2021, the Sims Delivery Express system is designed to give players a modicum of content with deliveries that aren't large enough to warrant a full game patch.
Related: Sims 4 Fan's Scarlet Witch Is What A Video Game Wanda Should Look Like
The Sims 4 team announced their latest SDX on Twitter this week: a special delivery of items that showcase Korean culture. This new content features two full-body outfits, a head accessory, and a new elegant braided hairstyle. The outfits are traditional Korean hanboks, which are usually worn for different formal occasions. The headwear is a bokgeon, which is often worn in tandem with a hanbok. This is the third SDX released for The Sims 4 and the first new content drop of 2022.
This cultural clothing DLC marks a new focus by EA. There have long been complaints that The Sims is lacking in diversity, and this release could be a sign that the developers are trying to expand upon representation within the game. The current release pattern of SDX drops is promising. Currently, it seems possible that players may be receiving free content once a month, if not more. While a new multi-cultural focus is sorely needed in The Sims, this continuing DLC also raises questions about where EA's priorities lie in terms of content. While The Sims 4 team announced upcoming content for the game that will be released over the next three months, fans noted that a full-sized expansion pack wasn't mentioned in their plans. It's possible that a focus on frequent small content releases could preempt work on larger projects.
The cultural representation in this new Sims Delivery Express is undoubtedly a step in the right direction for The Sims 4. Sims Delivery Express has a lot of potential, and could possibly lead to a sizable amount of representation for the game. Although it's a small amount of content, the fact that users can now utilize these traditional clothing items for special events in their game can make a substantial difference in how authentic a narrative feels for the player.
Next: Sims Patents Tease AI Technology For Create-A-Sim
Source: The Sims/Twitter
from ScreenRant - Feed