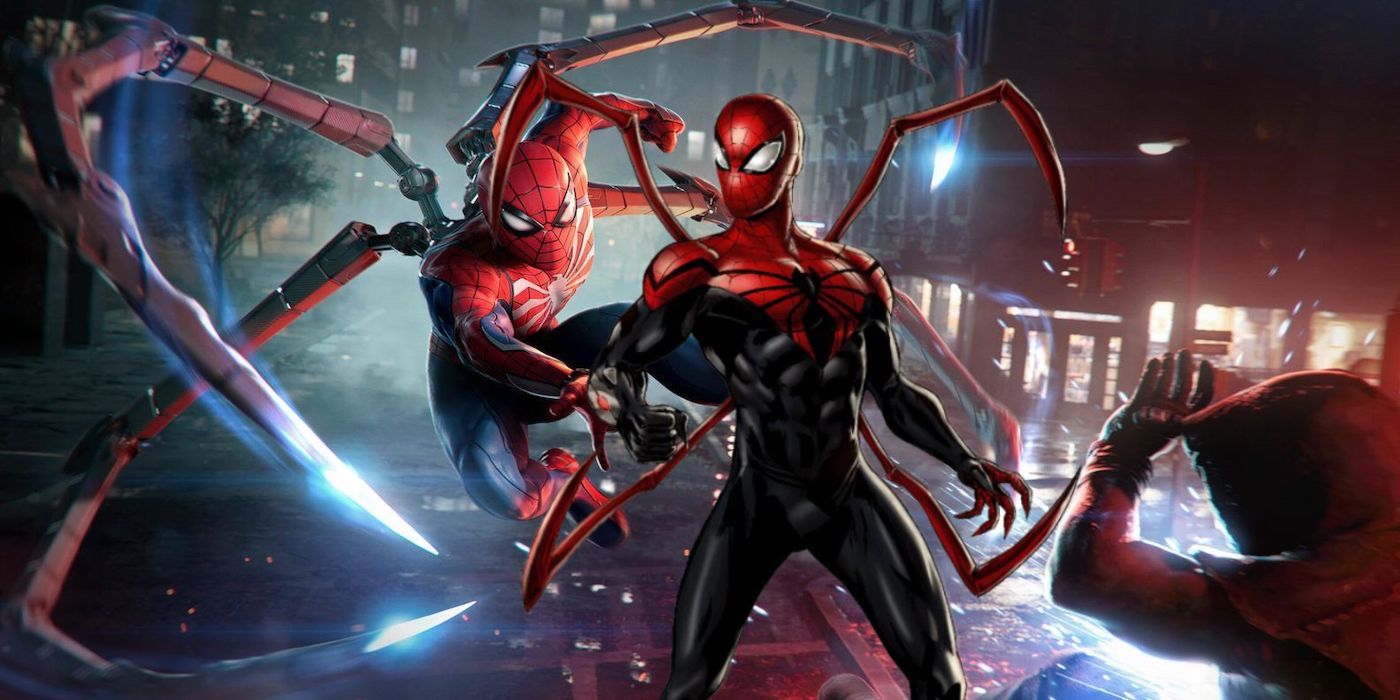 An insightful Marvel's Spider-Man player has compiled evidence which points to the "Superior Spider-Man" storyline playing out in the series' future. Insomniac Games' PlayStation 4 adaptation of the wall-crawling hero was extremely popular when it released in 2018, with praise aimed at the title's open-world recreation of New York City and its emotional storyline. While Marvel's Spider-Man 2 will feature Kraven and Venom, one fan believes that Doctor Octopus could make a dramatic return in a future sequel.
While Marvel's Spider-Man features a large portion of the web-slinger's rogues gallery, Doctor Octopus serves as the title's greatest and most personal foe. At the start of the game Peter Parker works as Otto Octavius' lab assistant, and the groundbreaking scientist serves as Peter's ally and mentor throughout much of the narrative. However, Octavius is eventually corrupted by his iconic mechanical arms and a lust for revenge against New York's mayor, Norman Osborn. Forming the Sinister Six with five other classic Spider-Man foes, the kindly Octavius ends the game as a ruthless and completely unhinged supervillain. Marvel's Spider-Man's Doc Ock boss fight is a memorable climax to the open-world adventure, with Spider-Man forced to take down his mentor to save New York.
Related: Marvel's Spider-Man Photo Mode Foreshadows Doc Ock Betrayal
As outlined by Reddit user EamoM2oo4, Marvel's Spider-Man contains evidence that hints at the famous comic book storyline "Superior Spider-Man." The series, written by Dan Slott, sees Doctor Octopus swap minds with Spider-Man to escape his own dying body. Octavius is suffering from a neurological illness throughout Marvel's Spider-Man, which could set up an adaptation of the Superior storyline in a future sequel. The teaser trailer for Marvel's Spider-Man 2 reveals that Peter now uses mechanical spider legs, which are a staple of Octavius' version of the arachnid adventurer. The Superior Spider-Man suit's absence from Marvel's Spider-Man, and a trophy referencing the storyline, are also cited as evidence by EamoM2004.
While Doctor Octopus could certainly play a role in a future installment, Venom in Marvel's Spider-Man 2 will no doubt serve as an equally intimidating threat. The violent symbiote was teased in both Marvel's Spider-Man and Miles Morales, with Norman Osborn apparently using the creature to cure his son Harry of a terminal illness. Rumors suggest that Venom's presence will lead to Spider-Man's iconic black suit storyline, which could corrupt the character just like Octavius did in the Superior Spider-Man series.
Through Marvel's Spider-Man and Miles Morales, Insomniac Games has successfully delivered an adaptation that is both authentic and fresh. Doctor Octopus served a large and personal role in the first game's storyline, so his return in a future installment certainly seems possible. With Octavius suffering from a degenerative disease, Spider-Man using mechanical legs and Marvel's Spider-Man missing the Superior costume, a future sequel could easily introduce the superior hero.
Next: Marvel's Spider-Man 2: How Doc Ock Could Influence The Story
Marvel's Spider-Man is available on PlayStation 4 and PlayStation 5.
Source: EamoM2004/Reddit
from ScreenRant - Feed