Hawkeye directors Bert and Bertie have opened up about the show's influence on Spider-Man: No Way Home. The series introduced audiences to Kate Bishop (Hailee Steinfeld) as the protégé of Hawkeye (Jeremy Renner) in a street-level adventure in the days leading up to Christmas. It is currently streaming on Disney+.
Hawkeye follows Clint Barton as he teams up with Kate Bishop to go after the Tracksuit Mafia in New York City just ahead of Christmas. During their adventure, they find themselves head-to-head against not only Wilson Fisk (Vincent D'Onofrio), but also Yelena Belova (Florence Pugh), the Black Widow assassin who made her first appearance in Black Widow. Spider-Man: No Way Home partially takes place within the same window, following Peter Parker on a brand-new adventure to battle villains from the multiverse in New York City during the holidays season. The two do not directly cross over in any meaningful way, but the New York setting allows for the former to show and reference locales that ultimately play even bigger roles in the latter.
Related: Daredevil's Biggest Unanswered Questions The MCU Can Answer Now
Now, with both Hawkeye and Spider-Man: No Way Home delivering major reveals for Marvel fans, insiders behind the projects have begun addressing the influences that occurred between them. In fact, in a recent interview on the D23 Inside Disney podcast, directing duo Bert and Bertie explained that they were influenced by Black Widow in their work on Hawkeye, and they had a hand in paving the way for No Way Home's Statue of Liberty reveal.
We got to see Widow, Black Widow, ahead of its release because of the Yelena storyline. I feel like that kind of influenced us more…I feel like I might be speaking out of turn, but I feel like we influenced Spider-Man. You know what I mean? Spider-Man was watching us, we were watching Widow. I think it was prior to us, because you know, we did hear about things along the way that was going on with the Statue of Liberty, and we didn't know about the Charlie Cox of it all until later. We didn't actually see No Way Home, I haven't seen it yet. It was kind of like a need-to-know basis, so when we needed to know something, someone would be like 'Oh, by the way, you know, the Statue of Liberty gets a makeover in No Way Home.' And we're like 'Ok, cool! On it!'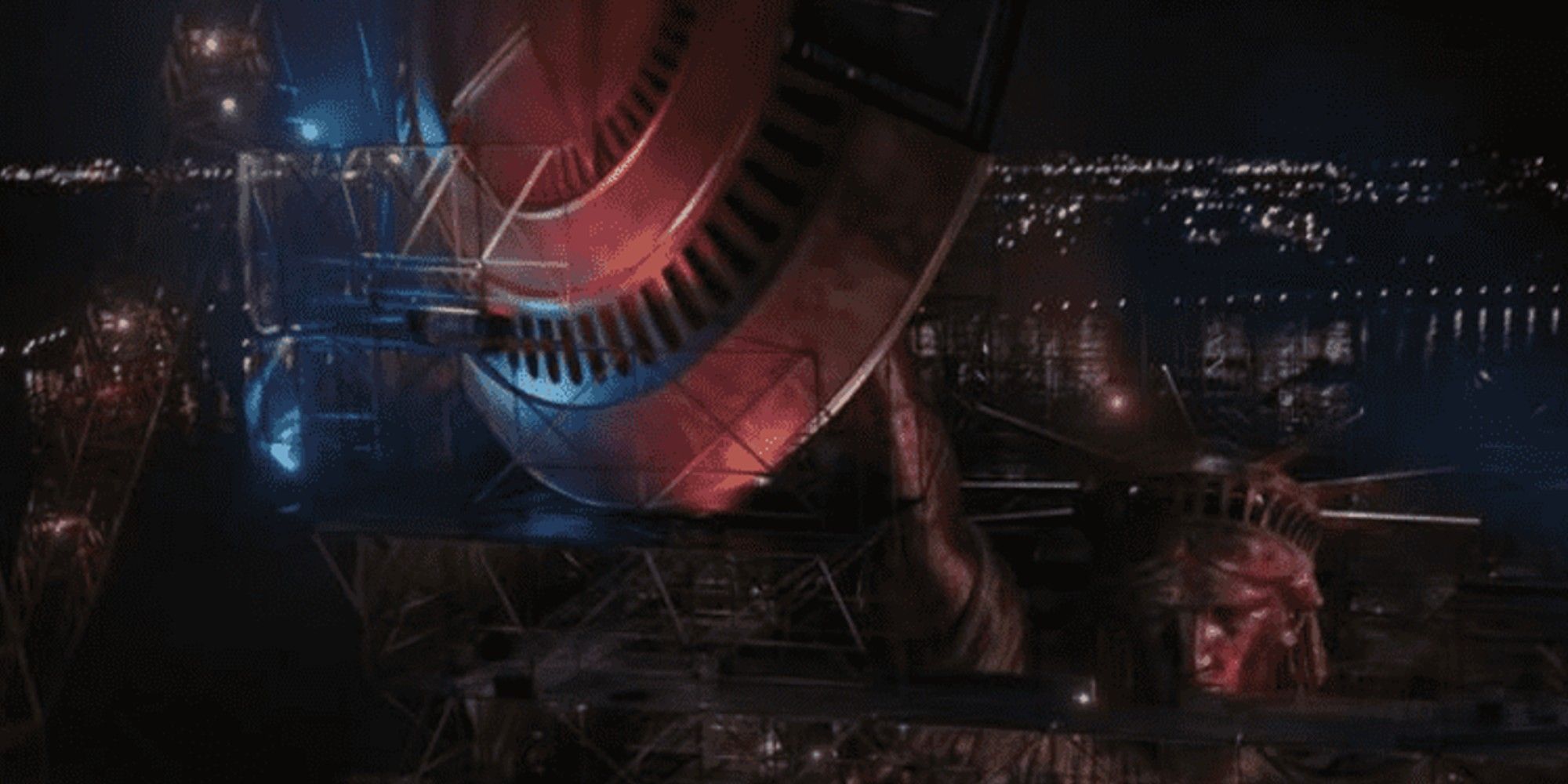 The main influence here seems to occur in the now fan-favorite scene between Kate Bishop and Yelena. During their chat over mac and cheese, Yelena makes a remark about wanting to see the "new and improved Statue of Liberty" during her time in New York City. The line initially seems innocuous, but Spider-Man: No Way Home reveals that Lady Liberty has been turned into a shrine to Captain America.
All of this leads fans to wonder how the dominos will continue to fall as Phase 4 of the Marvel Cinematic Universe continues to evolve. It's clear that WandaVision and Spider-Man: No Way Home will impact Doctor Strange in the Multiverse of Madness, but beyond that, it will be fascinating to see how projects like Moon Knight and She-Hulk increasingly influence future films such as Thor: Love and Thunder, Black Panther: Wakanda Forever, or The Marvels. Hawkeye is currently streaming on Disney+, and Spider-Man: No Way Home is still in theaters.
Next: Hawkeye's Captain America Detail Confirms Steve Rogers Was The Better Hero
Source: D23 Inside Disney
from ScreenRant - Feed