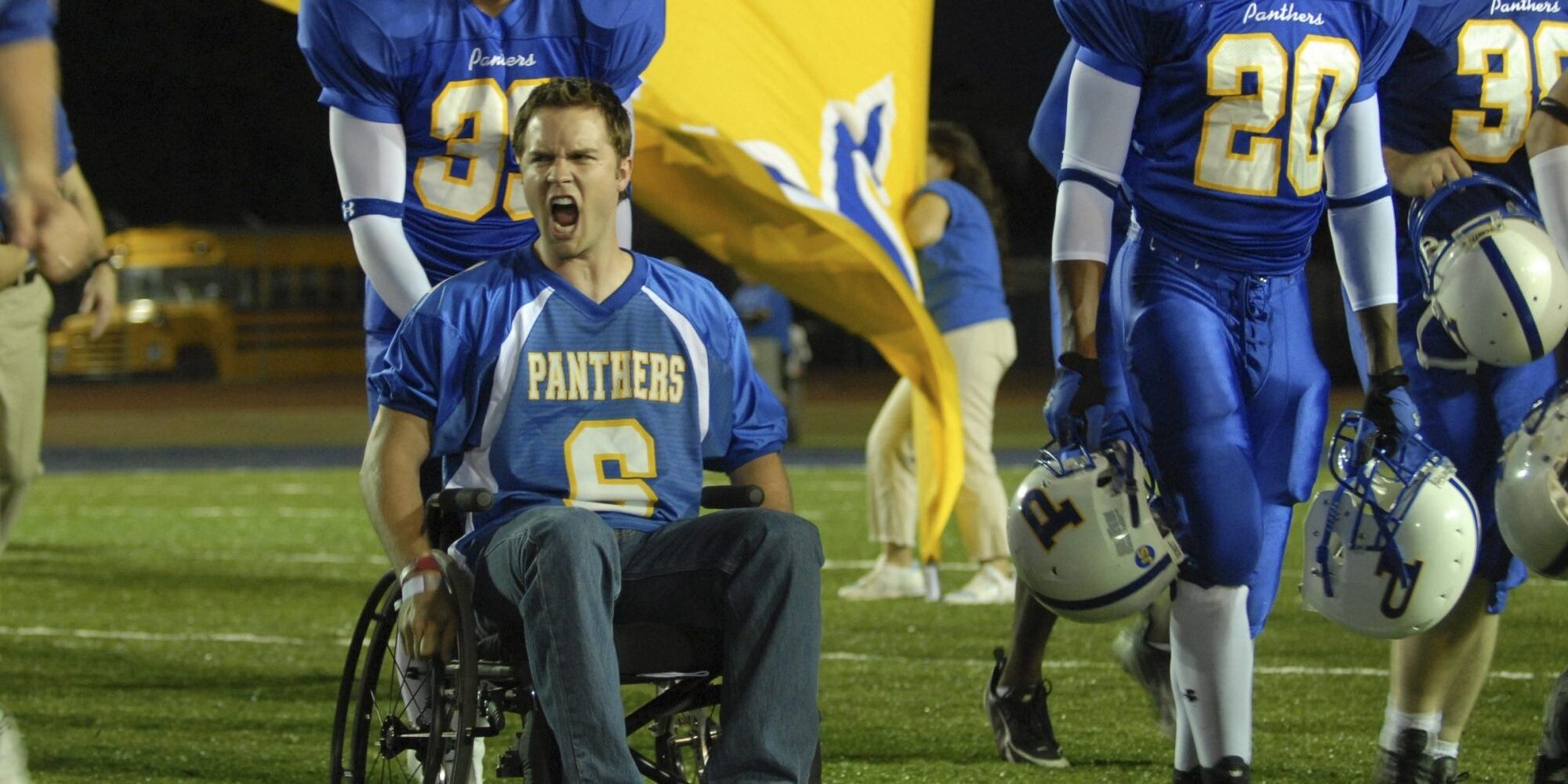 Jason Street's injury in the pilot episode of Friday Night Lights, and his subsequent story arc, make him one of the series' most memorable characters—and the event is based on a real football player. Like much of the rest of the series, Jason drew from real inspiration but had many details changed. In his case, series creator Peter Berg drew on his real-life connection with the player David Edwards to craft the story of Jason Street.
Berg adapted the movie Friday Night Lights, and the subsequent television series, from H. G. Bissinger's book of the same name, but also did his own extensive research into the football-crazed culture of small-town Texas. This involved spending time with the Westlake High School football team and the surrounding community, which along with Bissinger's depiction of the Permian Panthers informed the Dillon Panthers. Berg was in the audience when David Edwards played against Westlake's team in the Texas state playoffs.
RELATED: Why Friday Night Lights Dropped Landry's Murder Storyline After Season 2
Edwards played as a safety, not a quarterback, for San Antonio's James Madison High School, and was seen as one of the best players in his area. In the match against Westlake, he collided with the crown of his helmet to the chest of another player, which paralyzed him from the neck down. The injury shocked and horrified the over 9,000 spectators in the stadium, including Berg.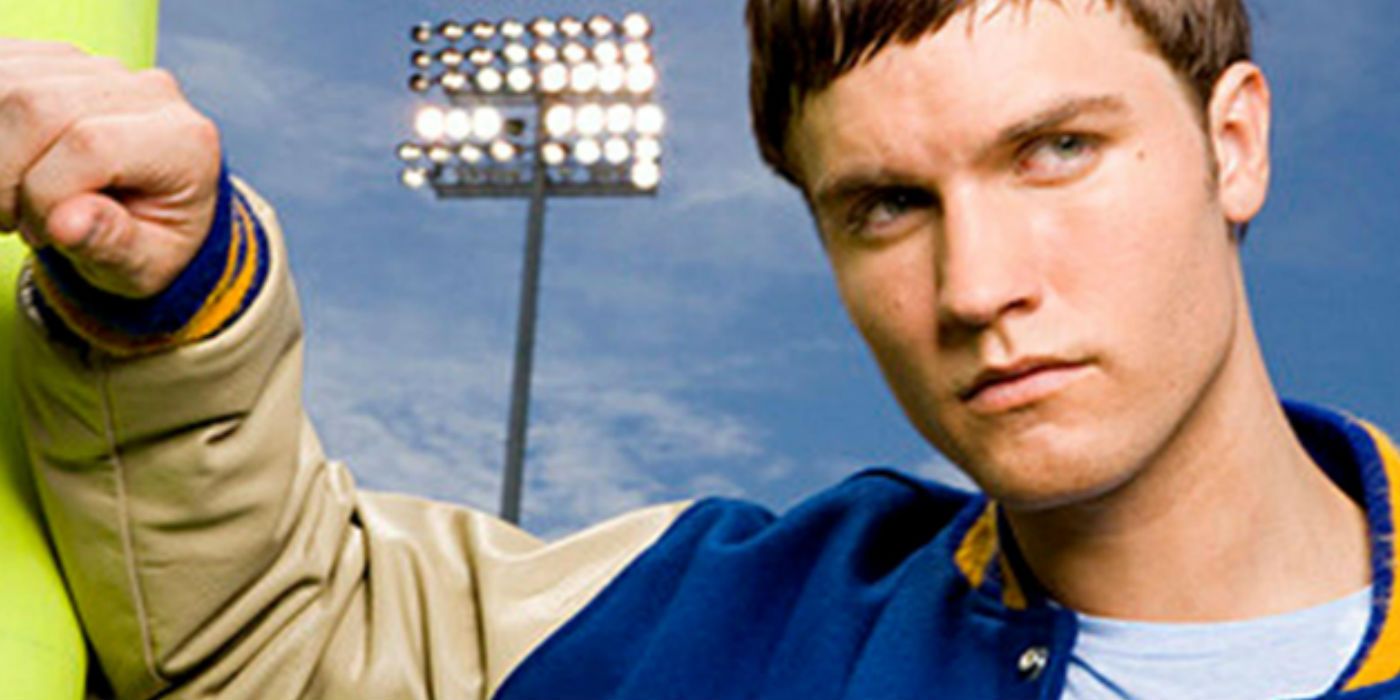 Berg became involved in fundraising money to support Edwards' medical treatment and recovery. He helped to organize a benefit concert for Edwards and people suffering from similar conditions, which was headlined by Tim McGraw, who also appeared in the Friday Night Lights movie. The concert helped to raise $28,000 towards medical bills.
The first two seasons of Friday Night Lights show Jason Street, played by Scott Porter, struggling to find a purpose post-accident. After a number of false starts, Jason ends up becoming a father and working at a sports agency in New York City. He briefly returns in Season 5, offering Coach Taylor a job at a Florida state university. On the other hand, the real-life David Edwards became a motivational speaker, often working with youths who had physical disabilities and terminal injuries. He was also an active part of the Gridiron Heroes Spinal Cord Injury Foundation, which worked to raise money for football players who suffered similar injuries.
Sadly, David Edwards didn't get to have the same adult life as Jason Street did, passing away of complications due to pneumonia in 2008. He was just three days away from turning 21 and four years after the accident. Many people think of Friday Night Lights as an inspirational series, embodied by its motto "clear eyes, full hearts, can't lose", and in particular many people with disabilities have drawn inspiration and sympathy from Jason Street's journey. Edwards approved of Berg's use of his story, hoping it would raise awareness of spinal injuries and their seriousness. In this way, David Edwards' work continued through his fictional counterpart Jason Street.
NEXT: Friday Night Lights: Why Minka Kelly's Lyla Left After Season 4
from ScreenRant - Feed