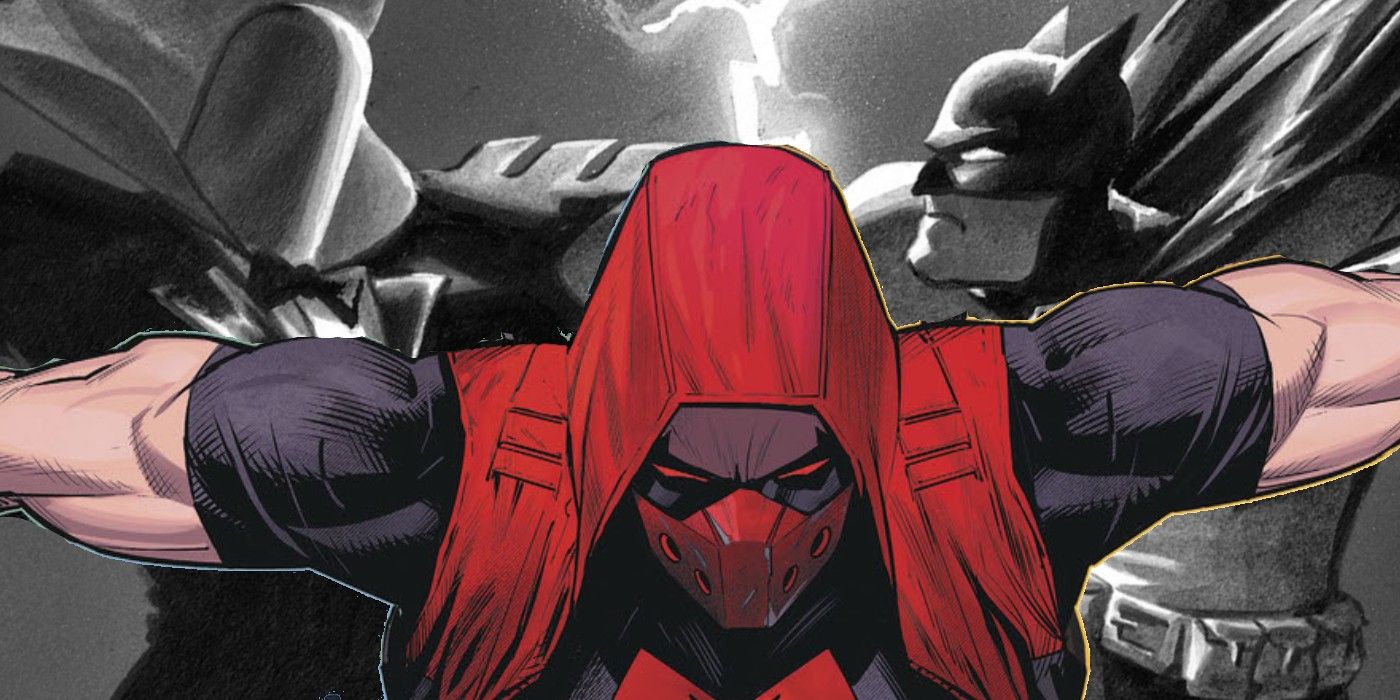 Superheroes have some iconic costumes in comics. This is particularly true of Batman. However, his debut Batsuit wasn't as great as the ones he would have in the future in DC Comics. Similarly, Red Hood's debut costume left quite a bit to be desired. Both looks have become icons, but that doesn't change their rougher edges.
As many fans know, Batman debuted in Detective Comics #27 in 1939. He was created by Bill Finger and Bob Kane. Red Hood - the version introduced as an alternate identity for the Joker - initially debuted twelve years later, within the pages of Detective Comics #168 in 1951. He was also created by Bill Finger alongside Lew Sayre Schwartz and Win Mortimer. Today, Jason Todd wears the mantle and he has had some great costumes. Joker's version isn't really one of them (and he is definitely justified in recreating the persona in his own way instead of leaving more of Joker's influence intact).
Related: Jason Todd's Second Death Revealed in New DC Preview
While these may be iconic looks that developed as years went by, there is no denying that they needed some work to reach the level they're at today. Batman's cowl had shorter ears which branched off strangely. His bat-symbol was very small also. Additionally, some visual elements of Batman's suit just didn't pop the way they do now. This includes his gloves. His color scheme has largely remained the same, though there have been subtle changes and adjustments with different suits that play with the arrangement.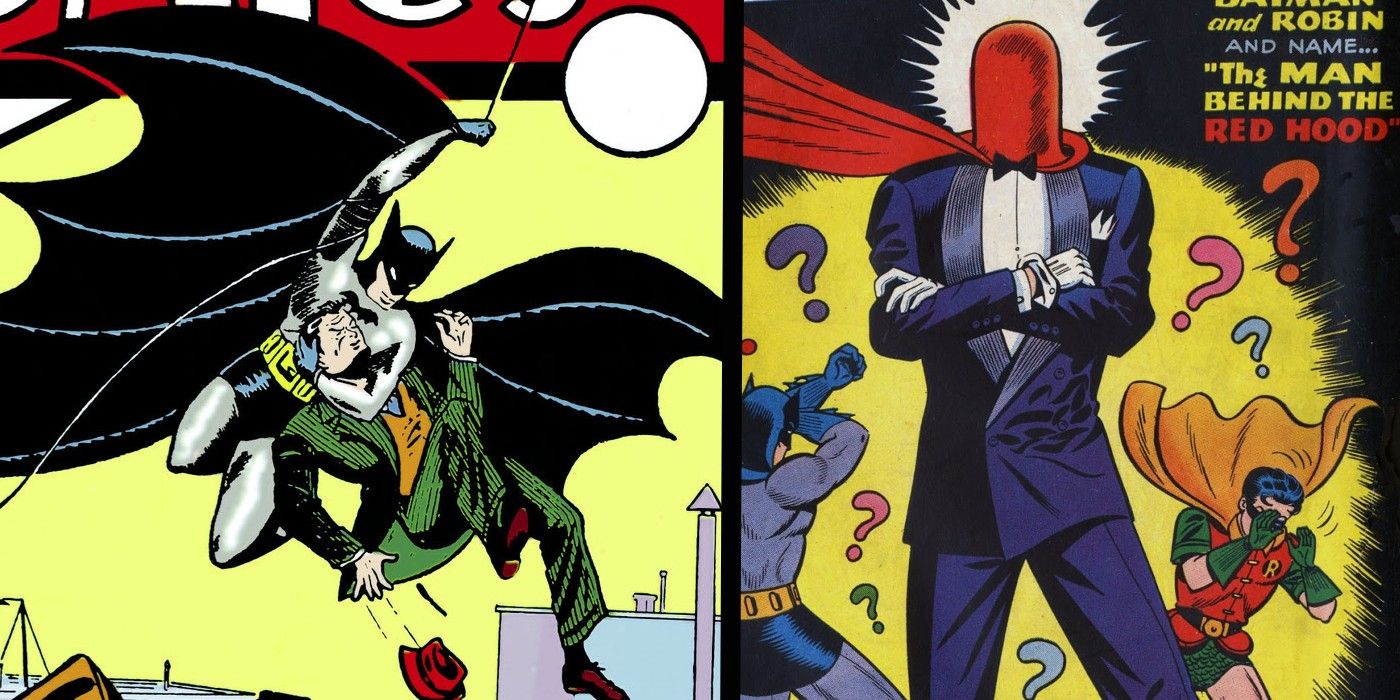 Similarly, Red Hood's debut look featured the red helmet with a red cape. It was paired with a suit and gloves. This look has been used off and on throughout numerous comics and animated features based on them. However, one thing is true of each of these suits: they're both gone now. In fact, the original Red Hood costume really didn't stay during Jason Todd's adoption of the persona. The cover for Batman #635 from 2005 showcased the classic Red Hood outfit, featuring the creative team of Judd Winick, Doug Mahnke, Tom Nguyen, Alex Sinclair, and Pat Brosseau, which also revealed Jason's takeover of the role. Within the issue, the original costume was nowhere to be found, instead being replaced with the modern Red Hood look with the helmet and eyes.
While Red Hood's look debuted earlier, the Joker has predominantly been a clown. The need to update the character on the persona's next major appearance with Jason Todd speaks a lot to how bizarre the original look is. Red Hood's debut reveals how he can see out of his helmet, but there is just something unavoidably clunky about the entire thing. After all, it is really a red helmet, foregoing traditional hood shapes. Additionally, the placement of the cape with the helmet makes it seem like it'd be a major hindrance if it were to be caught on anything. Capes are often markers of superhero comics, but they aren't always a great - or practical fashion choice - especially paired with a bow tie.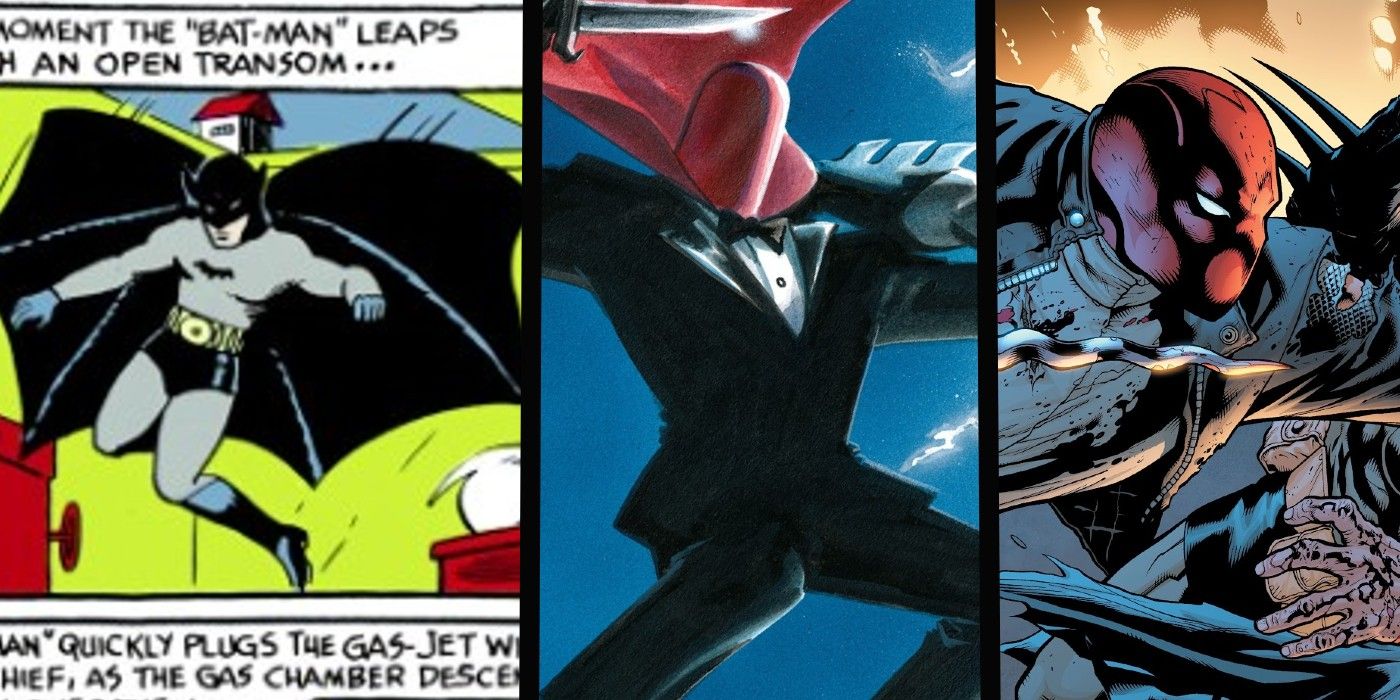 Batman's original outfit initially appears goofy. The updated gauntlets on his later Batsuits are far more effective and visually appealing than his former gloves. However, the overall look HAS stayed largely the same. A man dressing as a bat should appear silly, but the iconography and embracing of that image to instill fear is what makes the concept so charming in its earliest years. The cape - and its curved edge - has remained. The cowl has also remained a staple, with a few quick adjustments. At the end of the day, Red Hood's was changed drastically, with lots of good reason. A helmet is a great choice to keep from having one's face be associated with such a bizarre costume that leaves a person all dressed up with very few places to go. Bats instill fear, but helmets like this just don't have the same effect.
More: The Best New DC Comics Costumes of 2021
from ScreenRant - Feed