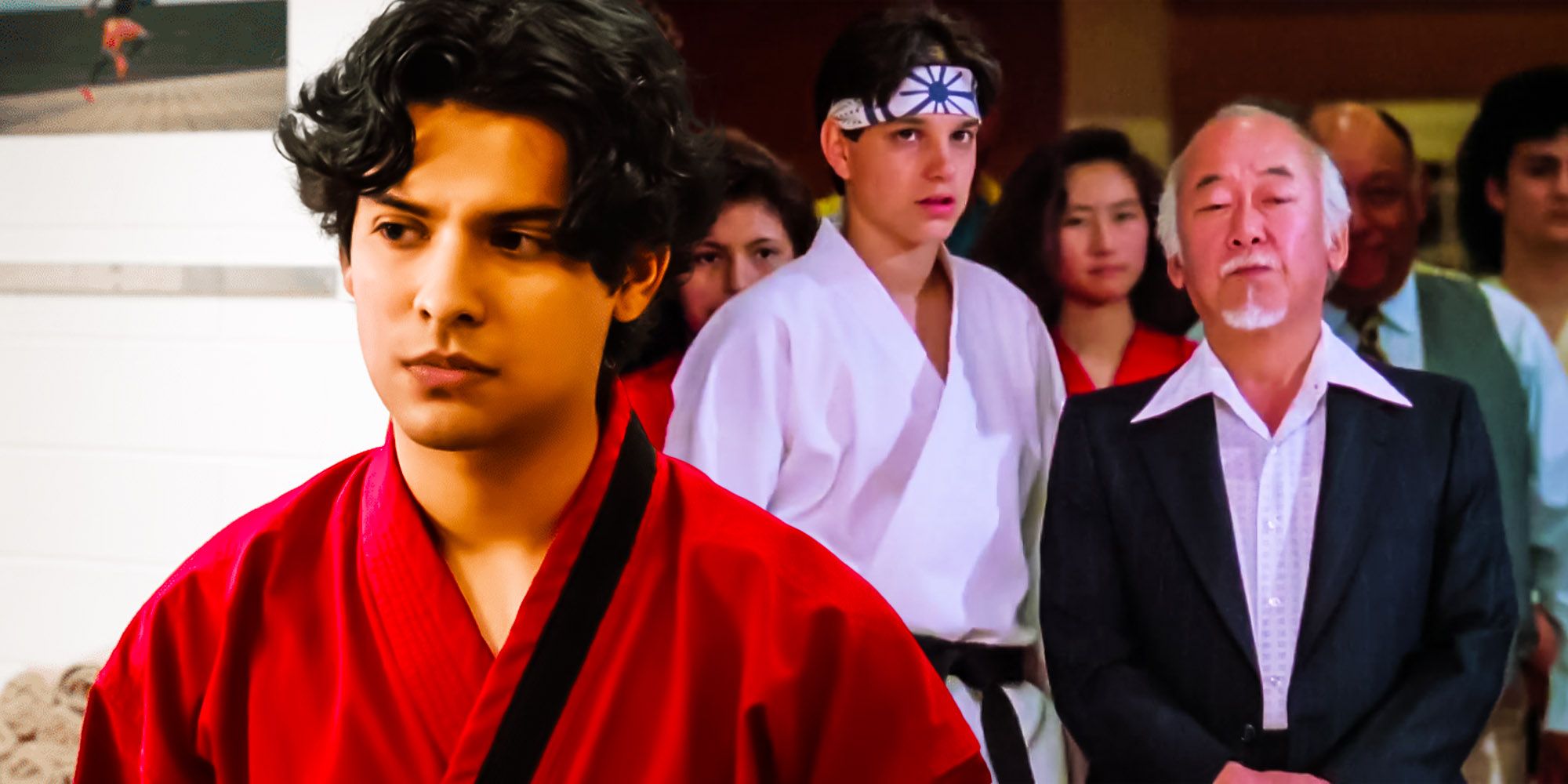 Warning: SPOILERS for Cobra Kai Season 4.
The major upgrades Cobra Kai season 4 made to the All Valley Under 18 Karate Tournament rectified one of the biggest mistakes made by The Karate Kid Part III. In Cobra Kai season 4, the three dojos, Cobra Kai, Miyagi-Do, and Eagle Fang led by John Kreese (Martin Kove) and Terry Silver (Thomas Ian Griffith), Daniel LaRusso (Ralph Macchio), and Johnny Lawrence (William Zabka), respectively, battled for "the soul" of the San Fernando Valley. Cobra Kai season 4's All Valley was the most elaborate and exciting tournament in The Karate Kid franchise's history because it was a complete redo of The Karate Kid Part III's underwhelming climax.
The All Valley tournament's format was established in The Karate Kid. It's a single-elimination tournament where a fighter has to win matches in every round to get to compete in the finals. Not even the defending champion, who was Johnny in The Karate Kid, has an advantage in the All Valley; Lawrence still had to win multiple fights to earn the right to retain his title. But in The Karate Kid Part III, the All Valley's rules were suddenly changed and Daniel, who was the defending champion, only had to fight in the final round. In contrast, LaRusso's main opponent, Cobra Kai's Mike Barnes (Sean Kanan), had to win multiple fights to face Daniel for the title in the last round. And yet, Barnes still destroyed LaRusso as Silver and Kreese instructed so that Daniel-san only had to score one point in sudden death to win and retain his All Valley Championship.
Related: Cobra Kai: Daniel's Backstory With Terry Silver Explained
Johnny, who wasn't in The Karate Kid Part III, didn't know the circumstances of Daniel's second All Valley win until LaRusso explained it to him in Cobra Kai season 4, episode 5, "Match Point." Naturally, Johnny was outraged and said, "So let me get this straight. The year after our title fight, they put you straight through to the finals? That's bulls***!" And Johnny is right. The Karate Kid Part III's rule change was due to lazy writing, which is one of the reasons even Ralph Macchio disliked his final Karate Kid movie. The filmmakers took a cheap shortcut to get to the climactic LaRusso and Barnes showdown. The fact that Daniel-san only had to fight one match in the All Valley but was still underprepared and outclassed by Barnes, who had already defeated multiple opponents, made LaRusso look undeniably weak. The way the fight played out with Barnes toying with LaRusso and Daniel only winning with one move didn't make the Karate Kid look like a hero who deserved his victory.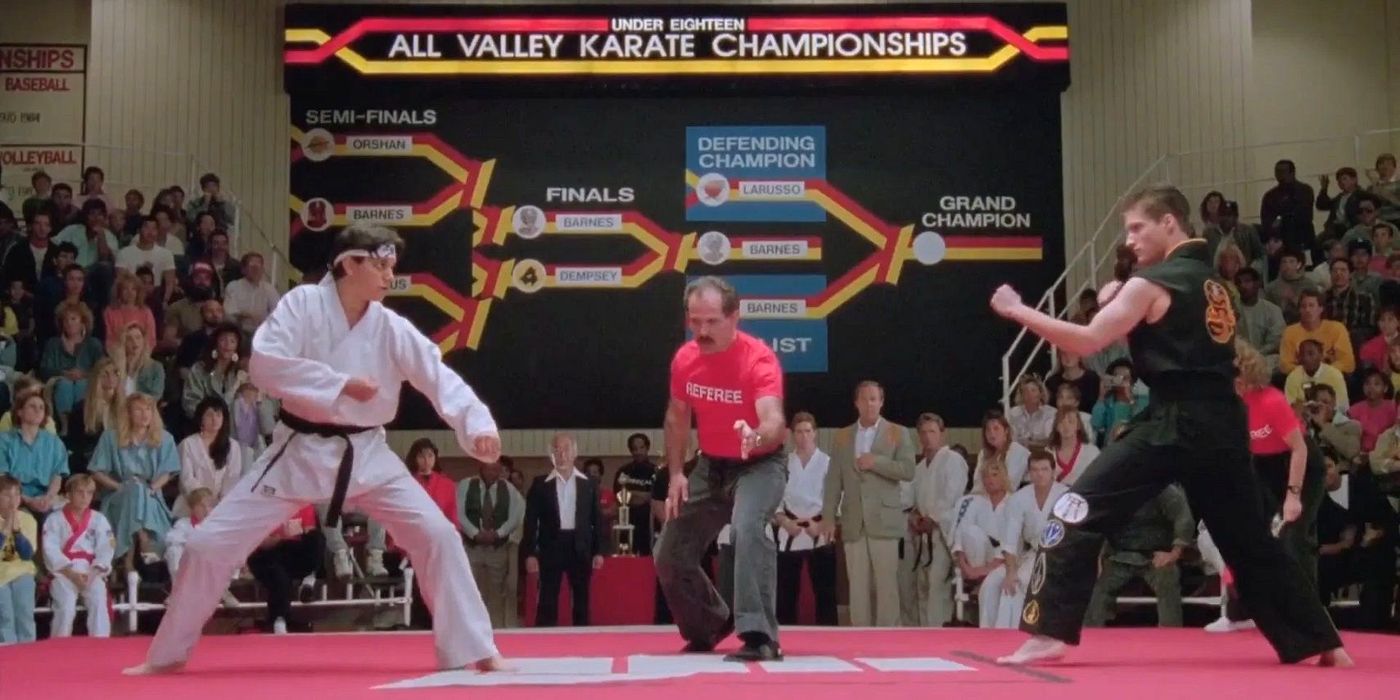 Cobra Kai season 4's changes to the All Valley made the tournament infinitely more exciting. Spanning the final two episodes of Cobra Kai season 4, the All Valley introduced a preliminary Skills round so that the students of each dojo could showcase their abilities with kata and weapons. This was already far beyond what was seen in The Karate Kid movies before the actual fighting even began. Another brilliant update was to create boys' and girls' divisions so that there would be two champions, which was designed to give Samantha LaRusso (Mary Mouser) and Tory Nichols (Peyton List) a pivotal showdown to payoff their rivalry that began in Cobra Kai season 2.
The matches themselves were exciting and well-choreographed, with palpable drama leading up to the final two championship showdowns. Crucially, Cobra Kai season 4 took no shortcuts to build to the main events: Eli "Hawk" Moskowitz (Jacob Bertrand) upset Robby Keene (Tanner Buchanan) to win the boys' All Valley Championship after Miguel Diaz (Xolo Maridueña) was shockingly eliminated due to injury. And Tory defeated Samantha to become the first girls' All Valley Champion, although she was heartbroken to discover her win was tainted because her sensei, Terry Silver, paid off the referee. With so much of Cobra Kai season 4 serving as a sequel to The Karate Kid Part III, fixing the All Valley tournament and making it better than ever was one of Cobra Kai season 4's true masterstrokes.
Next: How Cobra Kai Learning Miyagi-D0 Changes Karate Kid's Rules
Cobra Kai Season 4 is streaming on Netflix.
from ScreenRant - Feed