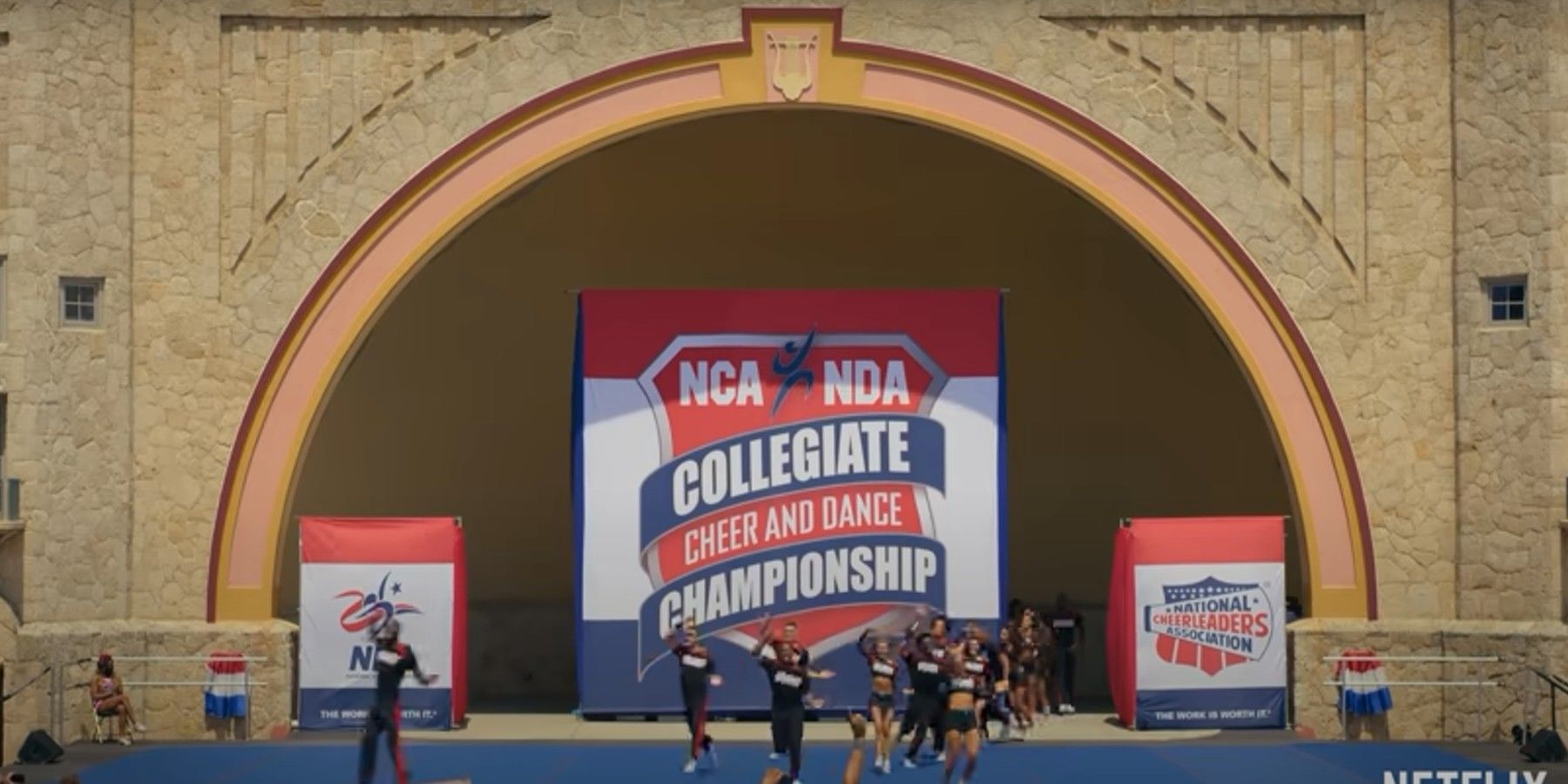 When Cheer released on Netflix in January 2020, the streaming platform exposed the world to competitive cheerleading with their breakout hit, and it's time to explain how the series compares with a similar predecessor, Cheer Squad. Cheer follows the Navarro College Bulldogs cheer squad as they prepare for the annual National Cheerleading Championship (NCA) in Daytona Beach, Florida. However, this was not the first reality series to follow a competitive cheer team on its journey to a championship. Four years earlier, ABC Spark and Freeform debuted Cheer Squad, which followed the Canadian elite team, the Great White Sharks, as they prepared to compete at the World Cheerleading Championship.
Cheer Squad was a lot like Cheer is today, in that the entire build-up of the season culminated in a performance at a championship competition where the squad held previous titles. In the show's solo season, the Great White Sharks were coming off back-to-back gold medals from the 2014 and 2015 World Championships. They are hoping for a "threepeat," much like the Bulldogs were working towards a repeat of their 2018 NCA win in Cheer season one.
Related: Cheer 2: What Happens To The Cheerleaders Who Don't 'Make Mat'
The squad featured on the series was under the direction of coach Ali Moffatt, who, like Navarro cheer coach Monica Aldama, is a tough but loving mother figure. Just like Monica, Ali sometimes has to make difficult decisions in order to do what's best for her team, so that her squad has the best chance at another championship title. The Great White cheerleaders spend so much time practicing and performing together that they consider each other family, just like the Bulldogs do.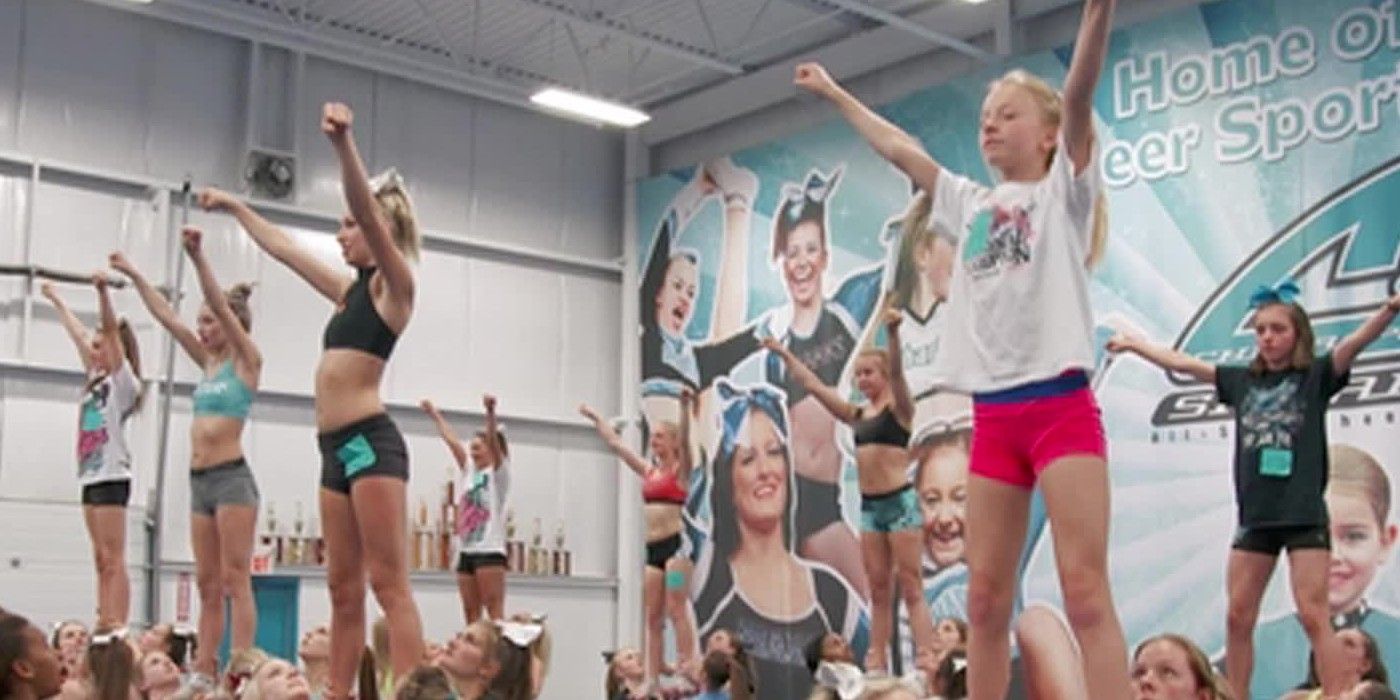 One of the main things that made Cheer Squad different is the fact that it centered around an all-girls elite squad. This means that the stunting was very different from what viewers see on Cheer, which follows a co-ed junior college squad. Stunting on an all-girls squad requires three females (two bases and a backspot), who support the flyer as she is lifted or tossed into the air.
On a coed squad (like Navarro or their now-famous rivals, the TVCC Cardinals), stunting consists of a single male "base" supporting the female flyer, with a spotter on the side. The types of stunts and pyramids that can be executed by these groupings often contrast greatly. Additionally, elite or all-star squads have different rules when it comes to the types of stunts they can perform and the pyramids they can build. Elite squads are typically granted a much greater degree of difficulty in terms of what they are allowed to put into their routines.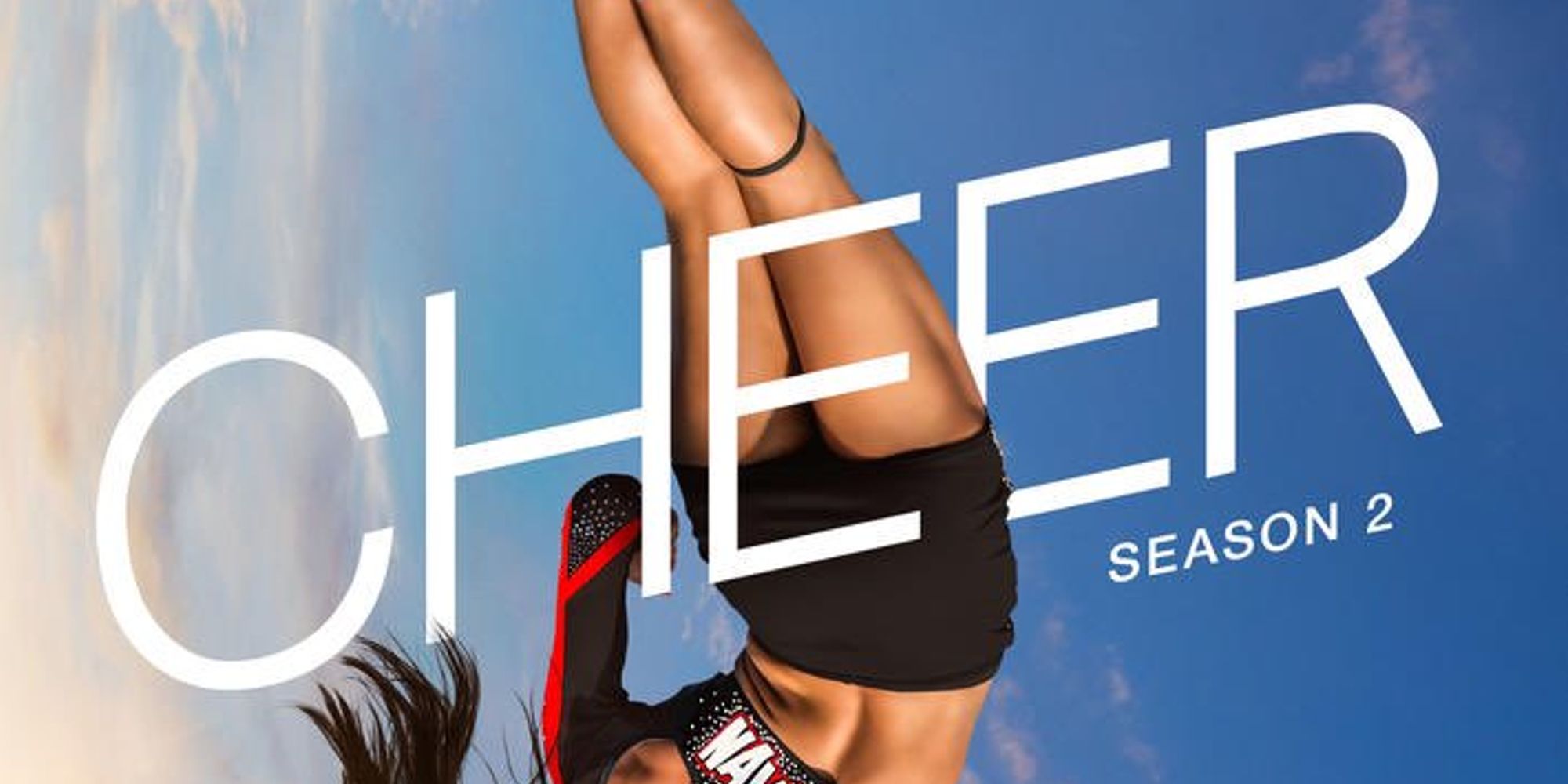 Also, because Cheer Squad was not a school-sponsored team, the members were of a much wider range of ages. The youngest members were 15 and the oldest was 24. This also meant that while there were storylines on the girls' and womens' lives outside of cheerleading, the tone of those secondary stories was much lighter than what audiences were given on Netflix's rawer effort, Cheer. The out-of-gym stories focused on things like homesickness, dating, and applying to college, rather than some of the heavier content. including suicidal thoughts, living with drug addiction, and bullying, which Cheer delves into.
Related: Cheer 2: What Gillian Rupert Is Up To After The Show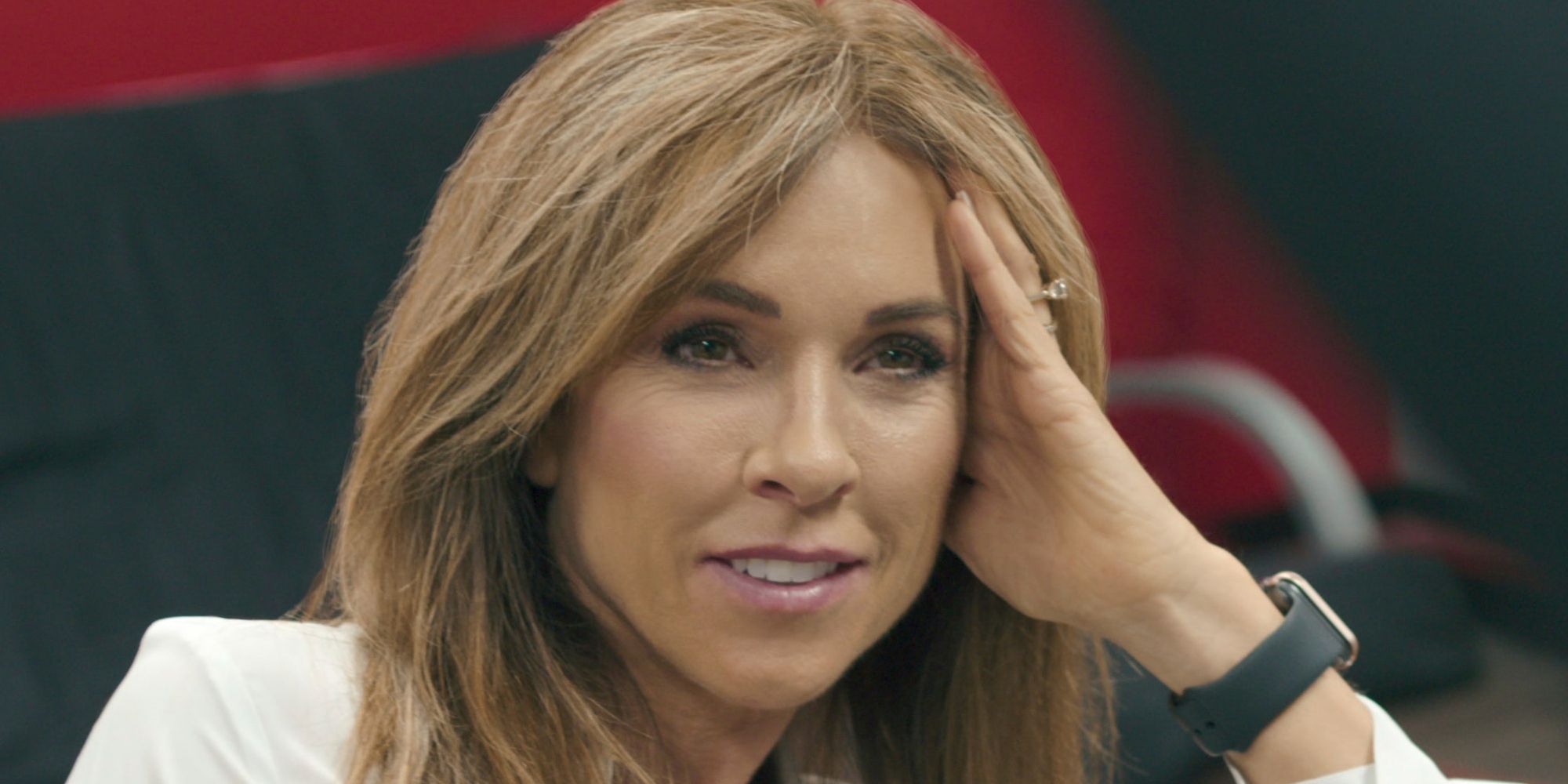 Much like Cheer fans (who rooted for Navarro to get their NCA title all season long), Cheer Squad viewers couldn't help but feel connected to the Sharks as they followed them through ten episodes of preparation for the 2016 Cheerleading Worlds. However, unlike the Bulldogs, the Great Whites only placed third in the show's final episode. For those watching, the result was a bit deflating, and the audience couldn't help but feel a sense of disappointment as the season comes to a close. That feeling of triumph and victory that Cheer fans experienced at the end of its premiere season was definitely lacking. Perhaps that is what made it good television, as it was very authentic.
Cheer just dropped its second successful season, with rumors of a third season already beginning to buzz, but Cheer Squad only aired for one season in 2016, and there are currently no plans to bring it back for another installment. However, The Great White Sharks are still competing though. To date, the squad holds five NCA championships and four World Championships. Fans can follow them on their Instagram at @csgreatwhites.
Next: What Gabi Butler Said About Her Watermelon Cleanse Diet
from ScreenRant - Feed