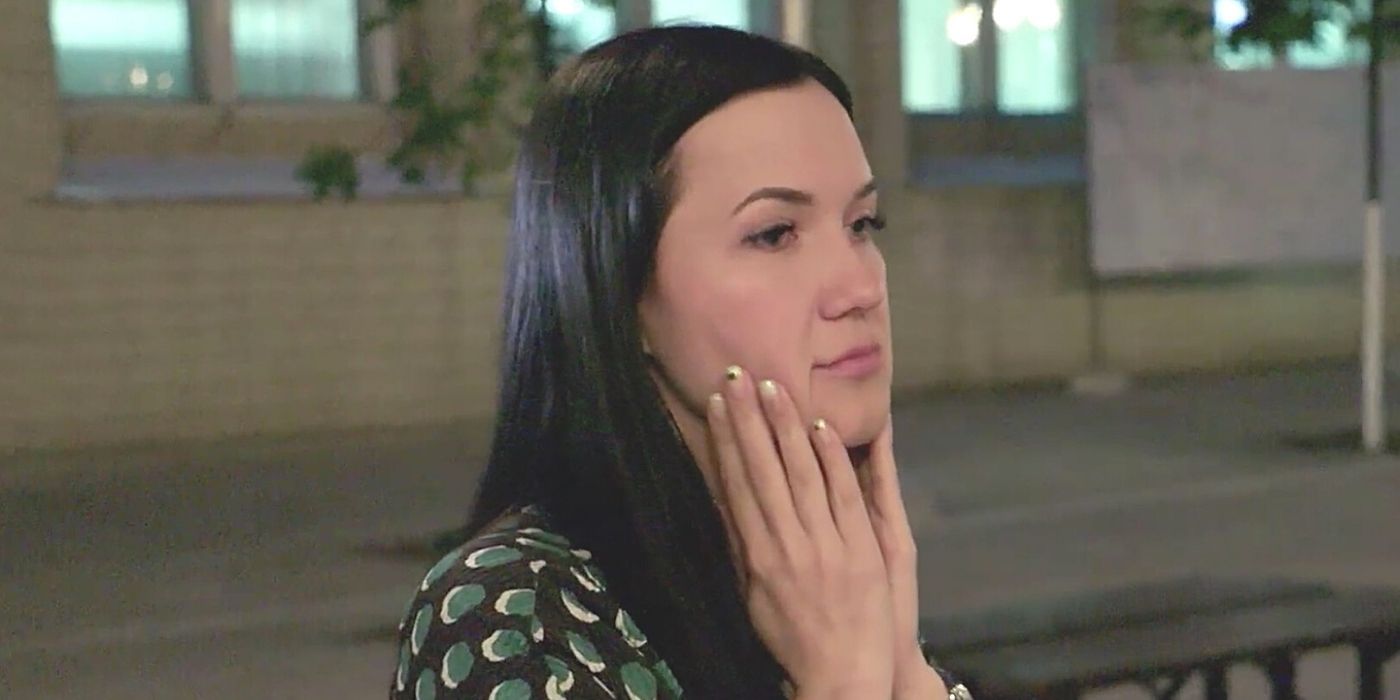 Varya Malina of 90 Day Fiancé: Before the 90 Days wants to enter therapy because she doesn't wish to pretend anymore. The 32-year-old reality star appears to be in a stressful situation probably because her on-screen beau, Geoffrey Paschel, had been found guilty of aggravated kidnapping and domestic assault of his ex-fiance. Since the Knoxville, Tennessee native is behind bars, Varya is responsible for taking care of his house, renters, and fur babies, which can be taxing. A few days ago, the Russian native had a bad experience with one of Geoffrey's tenants. She called the cops thinking that someone was squatting in his house.
When the officers arrived, they told Varya that she was the one trespassing the property as Geoffrey's renter had one month to leave the house after the eviction notice was served. Since Geoffrey's guilty verdict, it seems like Varya has been putting up a brave front on social media. The 90 Day Fiancé star keeps on sharing happy memories with her man. She even posted a lovey-dovey video of kissing Geoffrey on new year's eve. However, it looks like she is now done faking her emotions.
Related: 90 Day Fiancé: Varya Reveals How Geoffrey's Spending His Time In Prison
She posted a fun video on Instagram and wrote, "Fake it until you make it. This is a terrible example of an unhealthy way to escape from reality." Varya added, "Quick mood alteration works only for a short period. The next day you feel twice as bad." Varya didn't reveal what kind of mental health challenges she is facing, but she mentioned that she is tired of faking. She wants to work on herself and has now decided to enter counseling. In fact, the former radio presenter has already found a Russian-speaking counselor online who can assist her.
Many 90 Day Fiancé fans don't support Varya's relationship with Geoffrey, but they left tons of encouraging messages on her latest Instagram post. A fan said, "Yes girl! Take time to learn yourself and look within!!" Another fan chimed in, "Counselling is great, even when times are good!" Someone else said, "Good for you. Speaking out about this will help others too. Take care!" Earlier, Varya shared a few low moments on Instagram and revealed that her first year of immigration in the United States had been really tough. She broke into tears, remembering her family back in Russia, and yearned to have a hug from them.
Now that Geoffrey is in prison, Varya can't meet him. She must be feeling even more lonely in his house. Even though she talks to her man daily via video call, she probably misses having him around. It is nice to see that Varya is now prioritizing self-care and reaching out to someone who can help her navigate her mental health issues. 90 Day Fiancé: Before the 90 Days viewers wish that she would soon feel better.
Next: 90 Day Fiancé: Varya Gets Injured While Camping With Geoffrey's Family
Source: Varya Malina/Instagram
from ScreenRant - Feed