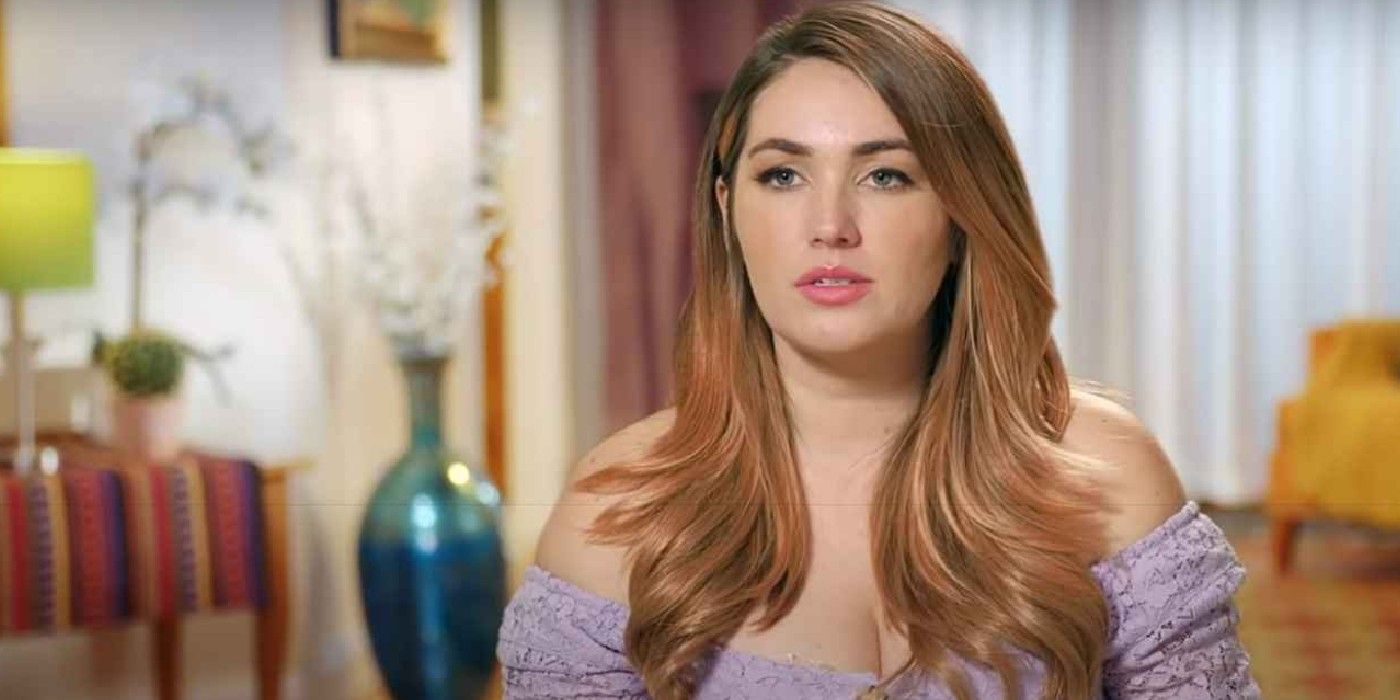 90 Day Fiancé cast member Stephanie AKA Stepanka Matto was reportedly hospitalized after she felt "heart attack" symptoms which later turned out to be due to her special diet for fart jars. The 31-year-old Stephanie shot to fame via 90 Day Fiancé: Before the 90 Days season 4 which followed her relationship with Australian ex-girlfriend Erika Owens. Recently, Stephanie shocked by putting up jars of her flatulence for sale on her adult content website and was featured by leading publications all over the world for earning a hefty $200,000 up till date. However, the farts could have cost Stephanie her life which she's realized now as she just announced her retirement from the gassy business.
The controversial Stephanie has called herself the most hated cast member of 90 Day Fiancé. Fans think she faked being bisexual for fame. But her latest career choice of selling her farts got Stephanie more publicity than the reality TV show ever did. After launching her adult content platform, Stephanie received several requests for her farts which she eventually started selling for $1000 a pop. However breaking wind wasn't easy and Stephanie, who already has the aplastic anemia condition followed a diet of gas-inducing foods such as beans, yogurt, and protein powder among other foods.
Related: 90 Day Fiancé: Stephanie Says "Everyone" On The Show Is In It For Fame
People may have mocked Stephanie for her get-rich-quick idea but the self-declared "Einstein of farts" supposedly had to be rushed into the emergency department after she felt like she was going to have a heart attack. As per LadBible, Stephanie recently experienced shooting pains in her chest. Blood tests and an electrocardiogram were performed on Stephanie. But doctors soon let her know that her condition was caused because of excess gas created by Stephanie's routine diet. In a video found on Instagram Steph had revealed that hard-boiled eggs were her first meal of the day. And Stephanie got "things rolling" by eating beans, a protein muffin, and yogurt.
"I thought I was having a stroke and that these were my final moments. I was overdoing it," reads a quote by Stephanie in the article. Stephanie started off her business in November and was offering a 50% discount on her fart jars during the holiday season. But to keep up with the high demand, Stephanie had to "squeeze out up to 50 jars worth of farts a week." She recalled her hospital visit by adding, "I could tell that something was not right that evening when I was lying in bed and I could feel a pressure in my stomach moving upward." This was after writer and Youtuber Stephanie had a meal of three protein shakes and a huge bowl of black bean soup. She claims she found it "hard to breathe" and felt a "pinching sensation" around her heart that escalated Stephanie's anxiety.
"I actually called my friend and asked if they could come over to drive me to the hospital because I thought I was experiencing a heart attack," Stephanie mentioned. While she didn't reveal her "fartrepreneur" profession to the doctors, she did tell them about her diet and the diagnosis was that Stephanie wasn't having a stroke or heart attack but "intense gas pains." The experts made Stephanie take a gas suppressant apart from asking her to change her fiber-rich diet and this happened to "effectively end" Stephanie's business. However, nothing's stopping this enterprising 90 Day Fiancé celeb Stephanie from being in tune with the trends and using them to her advantage. Her iconic and very unique fart jar NFT launch has already caused an explosion on the internet.
Next: 90 Day Fiancé: Stephanie Reveals Surprising Female Cast Member She'd Date
Source: LadBible, Stephanie Matto/Instagram
from ScreenRant - Feed