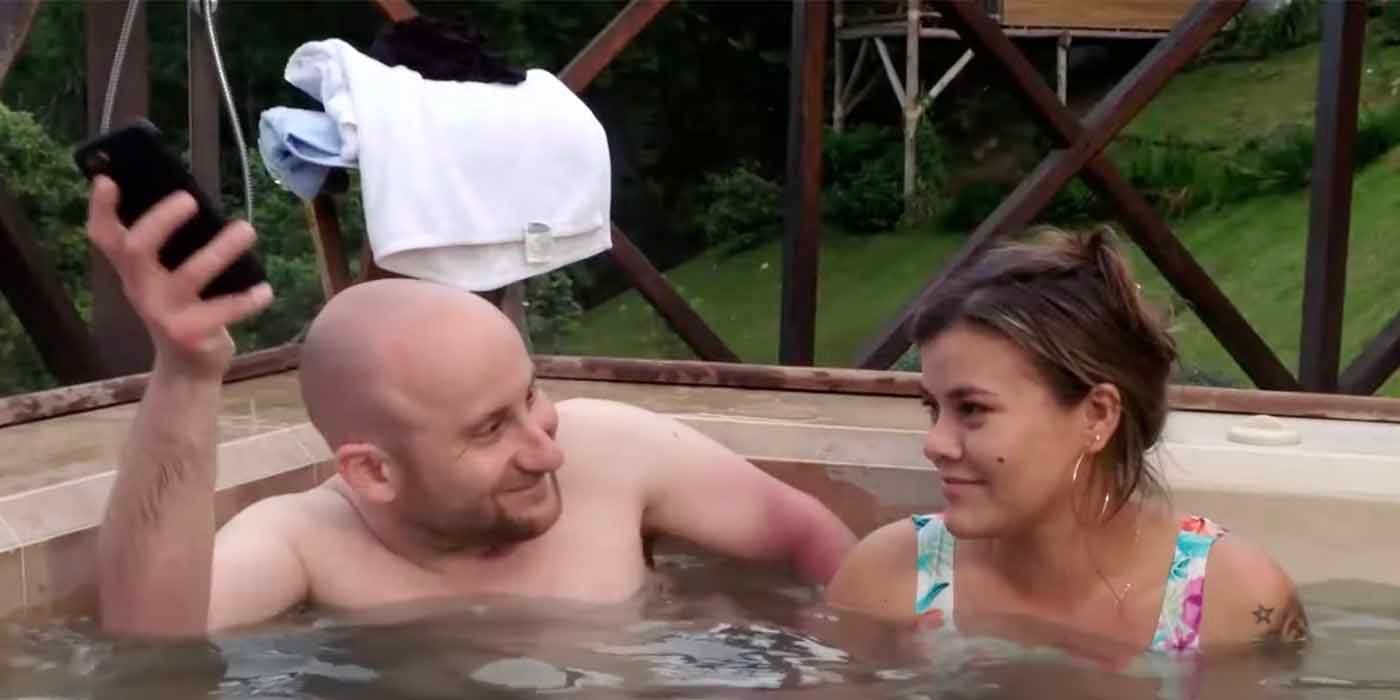 Ximena Morales Cuellar of 90 Day Fiancé is flaunting her new pricey ride on Instagram. TLC viewers may know the new reality star from her appearance on 90 Day Fiancé: Before the 90 Days season 5. Within the last few episodes of the popular spin-off show, fans have been really worried about Ximena's intentions with her American boyfriend, Mike Berk. Her actions have convinced many viewers that she could be a gold digger.
During Ximena's introduction on the show, she showed all the household items that Mike paid for. She even admitted receiving money from the New York native for food and rent. Now, many fans think that Ximena doesn't love Mike, and she is using him for financial support. The Colombian native is also hiding a huge secret from her boyfriend. In a 90 Day Fiancé: Before the 90 Days preview clip, viewers saw Ximena reveal that she can't have more kids. She is aware that Mike wants to build a family and have kids, but she is still keeping him in the dark. Despite the ongoing drama, a few signs suggest that Mike and Ximena are still together.
Related: 90 Day Fiancé: Ximena Spotted With Secret Tattoo Of Mike Berk's Name
90 Day Fiancé star Ximena recently showed off her new expensive car on Instagram. She posted a bunch of pictures with her new purchase. She didn't write any captions, but the images suggest she has got a brand new car. Ximena's new car ride doesn't look like a small car with four seats. Instead, it seems like a 5-seater luxurious car. The new car seems perfect for the 90 Day Fiancé celeb and her extended family, and the red color suits her style and vibrant personality. The 24-year-old single mom Ximena didn't mention it, but the car appears to be a 2021 Renault Kadjar that goes up to $39,930 in price.
90 Day Fiancé fans and Ximena's friends seem happy for her. One of her friends wrote, "hermosa!," meaning, "beautifull!" Another fan commented about the young reality star's look, "Me encanta el look," which means "I love the look." Mike also responded to Ximena's Instagram post by leaving a few heart emojis. But a fan quickly took the opportunity to ask him if he had bought the car for Ximena. The 90 Day Fiancé star hit back at his critic and wrote, "Please stop commenting."
It is understandable why the fans asked such a question to Mike. Viewers have seen that Ximena has been financially dependent on Mike since the beginning of the pandemic. Therefore, it is hard to believe that she bought such an expensive car by herself. However, it is possible that Ximena may have found a job as a manicurist to afford this new purchase as the lockdown restrictions have eased in the last few months. Whatever the case may be, 90 Day Fiancé fans hope the reality star will make great memories in her new ride for years to come.
Next: 90 Day Fiancé: Why Ximena Doesn't Deserve All The Shade From Fans
Source: Ximena Morales Cuellar/Instagram
from ScreenRant - Feed