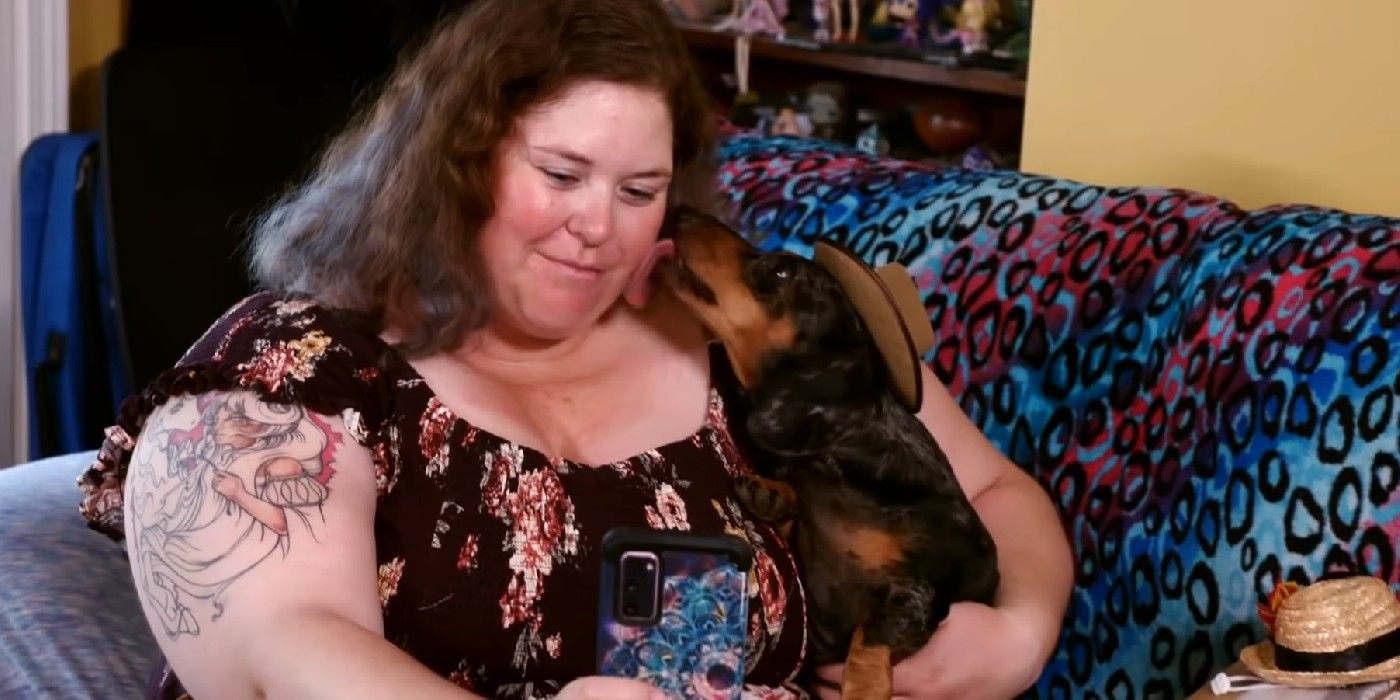 90 Day Fiancé: Before the 90 Day Days star Ella Johnson's new Instagram post left her followers worried when she claimed she's not a "monster." Idaho resident Ella, with her self-proclaimed obsession with "Asian culture," led her to find her Chinese boyfriend Johnny. Her western culture-loving "Asian Prince" and Ella have been chatting for over a year and a half since but haven't been able to meet due to the COVID-19 pandemic. Besides, having issues with his visa, Johnny also is having to quit his job in Shanghai to meet Ella, even though he is the sole breadwinner of his family. But Ella has been putting pressure on Johnny to meet and dismiss his COVID-19 and financial concerns, thus inviting heavy criticism from 90 Day Fiancé viewers.
When 90 Day Fiancé introduced Ella, everything that spilled out of her mouth made her sound like someone with an Asian fetish. Plus, in her first-ever episode, Ella also described her intimate experiences with Johnny in great detail, making fans squirm in their seats. But Johnny's thoughts about Ella were also problematic since he visited a doctor to get her weight loss medicine and called her "big." As Ella joined a gym to lose 20 pounds before Johhny's arrival, she sadly received news of his visa getting denied. Ella's friends thought of this as an excuse Johnny was making to not visit her, so she ended up acting selfishly when he explained that he couldn't risk meeting her in America during the Delta wave.
Related: 90 Day Fiancé: Johnny's Hypocrite Friends Called Out For Body Shaming Ella
Fans blasted Ella online for her stubbornness and called her out for not caring about Johnny's health and bullying him to fulfill her cowboy fetish fantasy. While Johnny was appreciated for being smart and cautious, Ella received flack for being unreasonable and demanding. Perhaps the criticism got to be a little too much for Ella, who took to Instagram to announce that she isn't a "monster." The Idaho Falls resident shared a cropped illustration with the quote, "A tongue has no bones but is strong enough to hurt someone. Choose your words carefully."
In her caption, Ella asked 90 Day Fiancé viewers to "be kind." She added, "Know I put my life out there for you to see, but you only get to see about 20% of what's really going on." The 29-year-old Ella asked her critics to "please keep this in mind" especially when they think of her as "a monster." Tons of positive comments slowly showed up under Ella's Instagram post. Fans wrote how they're rooting for her and that she's a good person who shouldn't let critics give her any grief. "I'm sorry you feel this way," said a worried TLC viewer.
When Ella first got a taste of the Internet backlash, she tried her best to deal with it in a positive way. In one of her statements after her controversial 90 Day Fiancé: Before the 90 Days debut, Ella pointed out that she has no control over editing and that her being seen as an anime freak doesn't mean that she disrespects Asian culture. Unfortunately for Ella, Johnny has seemingly not met her yet in America, even though he still remains her "man crush Monday." Regardless, Ella and Johnny's relationship appears more genuine than most other couples from their season, making fans root for their love story to succeed.
Next: 90 Day Fiancé: Ella Declares Editing Is Not Her Department After Backlash
90 Day Fiancé: Before the 90 Days airs Sundays at 8 p.m. EST on TLC.
Source: Ella Johnson/Instagram
from ScreenRant - Feed