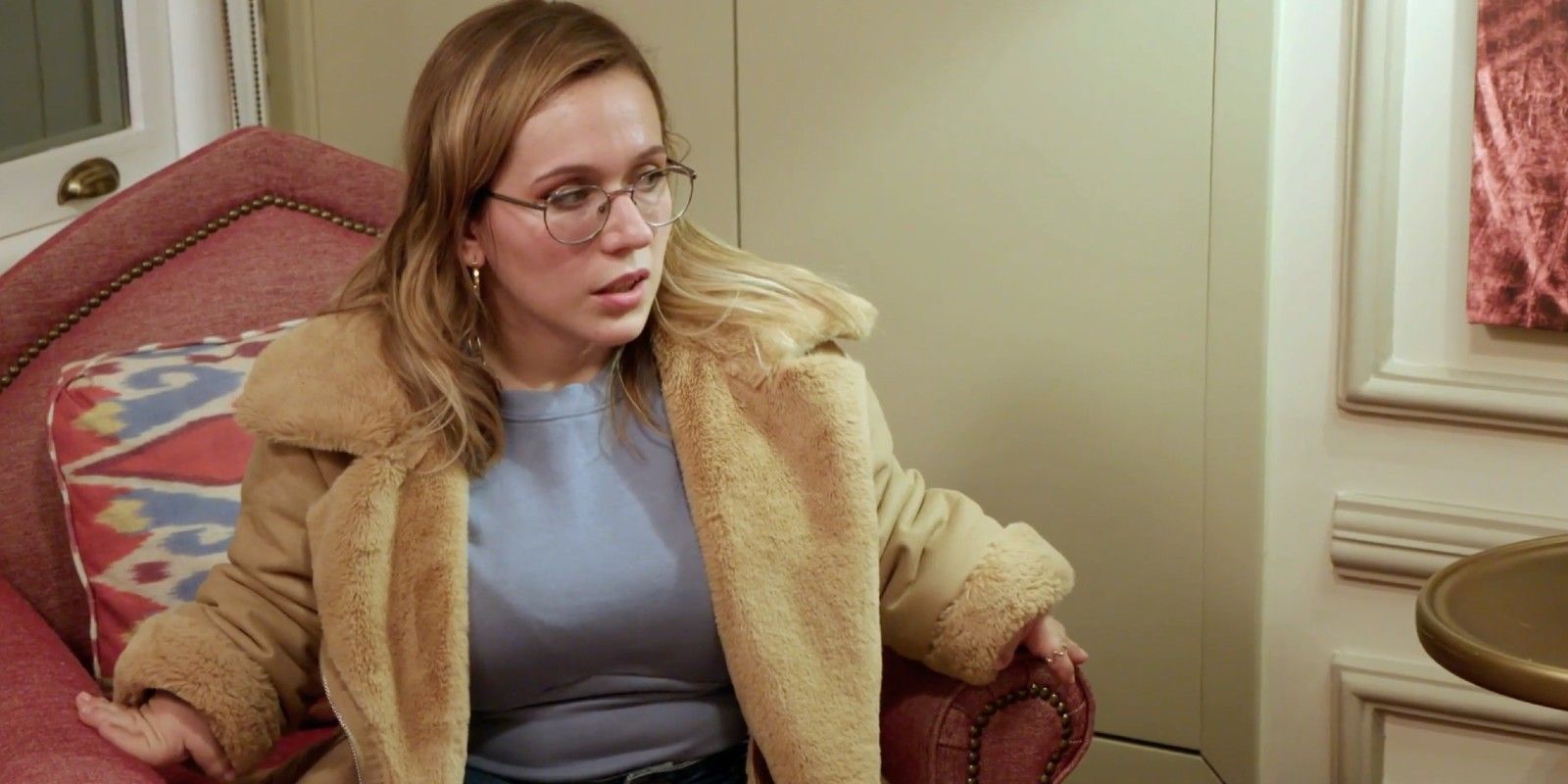 Trigger Warning! This article includes images and discusses topics from racially-insensitive posts allegedly shared by the 90 Day Fiancé star.
Alina Kasha has been reportedly fired from 90 Day Fiancé and editors are allegedly trying to erase her scenes with Caleb Greenwood from 90 Day Fiancé: Before the 90 Days due to her racist social media posts in the past. Fans first saw Alina share and delete an Instagram throwback from the year she spent as an exchange student in the US. The photo showed Alina with a penciled-in beard from a "gender bender" day of her homecoming week. But the caption that Alina used while sharing her 2015 memory said, "Yo n-word gotta do [some] gold diggin'," which led to fans finding a slew of her disturbing posts with racially insensitive comments.
While TLC is yet to confirm the news of Alina's supposed 90 Day Fiancé firing via an official statement, different blogs and publications noted that, according to their sources, she has been axed. The show's editors are seemingly scrambling to remove Alina's segments out of future B90 episodes. Alina's posts surfacing on the internet were shocking to most TLC viewers as she had been popular since her series debut as the franchise's first little person. Alas, the way Alina handled the situation by first claiming the said post was Photoshopped and then blaming it on her not being an American brought upon further backlash. Fans expected TLC to cut ties with Alina as they had done with Lisa "Baby Girl" Hamme, who'd used the n-word with now ex-husband Sojaboy Usman.
Related: 90 Day Fiancé: Babygirl Lisa Reacts to Alina's Apology
The "homecoming" post by Alina (re-shared via @mommysaysbadwordslive) had her replacing the "G" letters in the n-word with the letter Q, which is what fans thought of as a clear indication of Alina knowing that she was saying something wrong. In her apology, however, Alina wrote, "I saw a lot of people on social media using it, so I thought it was like 'bro' or 'fella,' but I was wrong." This was particularly alarming since, in a conversation with blogger @mommysaysbadwordslive, Alina previously said she had "never said it." She also claimed, "I'm a minority too, so I'd never disrespect other minorities." Meanwhile, Alina's on-screen boyfriend Caleb had her back and declared that Alina is not a racist. Soon enough, another Facebook post by Alina (re-shared via u/chrysantheblum) from January 14, 2014 was unearthed. This one had Alina use the n-word seven times as she described an "N-word party" that she had been invited to.
In her caption, Alina made several offensive remarks about the Black community including a line that read, "Become invisible in the night" while mentioning that "this is very funny and weird and can happen only in Russia." Furthermore, Alina also wrote, "Hahahaha I'm sorry everyone for writing these words but this is one of the funniest things I've seen and I am SO going!" A different post from Alina's Instagram page (re-shared via @thefraudcast) from April 6, 2015 saw her gushing over her "man crush" Hugh Grant while adding that since "his wife is Asian, all the kids would be kinda Asian" and using sad-face emojis. Fans knew Alina would downplay the situation and deflect blame by claiming she didn't know any better because she is Russian. Nonetheless, another IG post (re-shared via @truecrime_jankie) of Alina attending fashion week in Dubai in May 2017 showed her mocking the religious sentiments of Muslims.
"Got married today! Became a 134th wife!" Alina wrote as a caption for a photo of her dressed in a pink sari and sitting in her wheelchair. Shockingly, Alina did not address these newer posts after her initial apology, which further infuriated 90 Day Fiancé viewers. Her Instagram page still states that she's a "Cast member of #90DayFiancé: Before the 90 Days S5" Meanwhile, a recent update from blogger @90daythemelanatedway asserts that while the "edit scramble" cannot be confirmed, many 90 Day Fiancé cast members "did not want to move forward with filming had this not been addressed by the network and production company." The blog reported that network executives have made some decisions about the season's Tell-All amidst Alina's cast members such as Deavan Clegg asking TLC to do better.
Next: 90 Day Fiancé: Alina's Friend Maria Explains Alina's Usage Of The N-Word
from ScreenRant - Feed