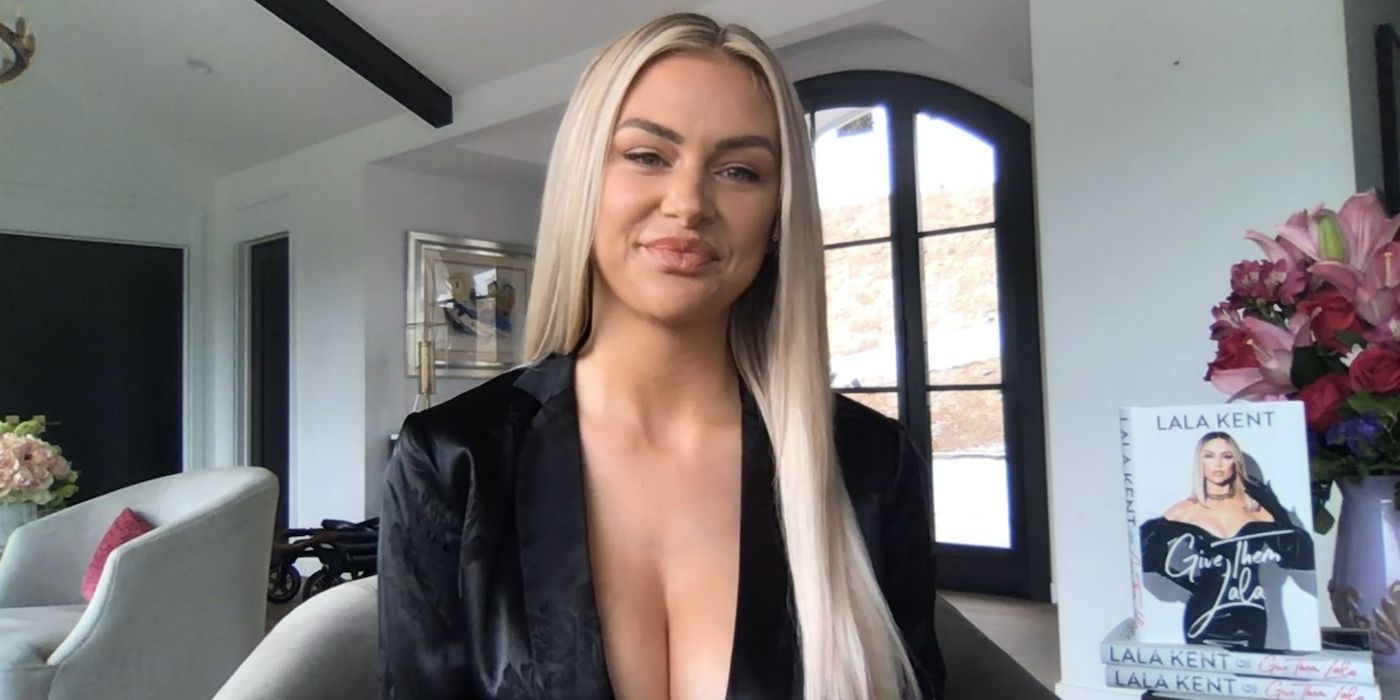 Lala Kent of Vanderpump Rules, who recently broke off her engagement to ex-fiancé Randall Emmett, has been the most talked-about cast member of season 9. Including her castmates Tom Schwartz and Tom Sandoval. The owner of "Give Them Lala Beauty" is no stranger to controversy, she wouldn't be where she is now if it wasn't for her eccentric persona. Lala didn't have the best year or season on the show, as she felt that her castmates, who are also her friends, iced her out this time around, and mentioned that season 9 might have been Lala's last one on Vanderpump Rules.
Lala has been part of Vanderpump Rules since season 4 and is considered one of the OG cast members who everyone loves to hate. Although she didn't start in season 1, she has left quite the impression. Like many Los Angeles transplants, she's an actress and former hostess of Lisa Vanderpump's restaurant SUR. She's also a business owner, and now a mother. Lala is known to stir things up from talking about doing sexual favors for a Range Rover to voicing her opinion about everyone else's relationship on the show, especially Scheana's and Brock's. In 2015 she met her now-ex Randall, with who she shares 9-month old daughter Ocean. The "Give Them Lala" author called it quits in October 2021 after she found out Randall has allegedly cheated on her while in Nashville. The couple is now co-parenting Ocean with minimal communication. Lala has also moved out of their Bel-Air mansion to a modest apartment.
Related: Vanderpump Rules: Lala Kent Says Randall Emmett Lied About Engagement Ring
According to People, Lala plays with the thought of growing her single-parent family and told the Magazine, "I do want to have more kids. I don't think there will be a dude involved. Actually, I know for a fact there will not be a dude involved if I choose to have another baby." After her breakup with Randall, Lala threw some shade at the "Gotti" producer and talked more and more about the red flags she saw, as well as the disappointment she feels in why nobody has warned her. Despite the public breakup and the constant questioning about her ex-fiancé, Lala also said that she is thankful for not marrying Randall. She seems well-leveled and feels good about her decision of leaving Randall. "Freedom is a really amazing thing. And I don't think people realize, you fall into a pattern of just life, and you get comfortable, and you don't even realize that like things aren't working until you decide or you're forced to switch things up and you're like, 'Holy s---, this life is just absolutely amazing."
On the podcast, Not Skinny But Not Fat the reality television star admitted she somewhat moved on already. "I have no desire to date or talk to anybody," Kent told the podcast host Amanda Hirsch. "I've spoken to dudes casually, nothing serious. It's just the last thing on my mind. I want to focus on Ocean, I want to focus on the Give Them Lala brand, and my future, and just creating a beautiful life for my daughter."
Although, Lala is said to be "traumatized" by her breakup with Randall, looking at Lala's past on Vanderpump Rules and outside of the show, she will bounce back in no time and already proved to be able in raising her daughter Ocean by herself and the hired help. It is safe to assume, she can handle future children without having a man involved, as she has her own business and is independent.
Next: Vanderpump Rules: 10 Ways The Show Can Be Saved
Source: People, Not Skinny But Not Fat/Podcast
from ScreenRant - Feed