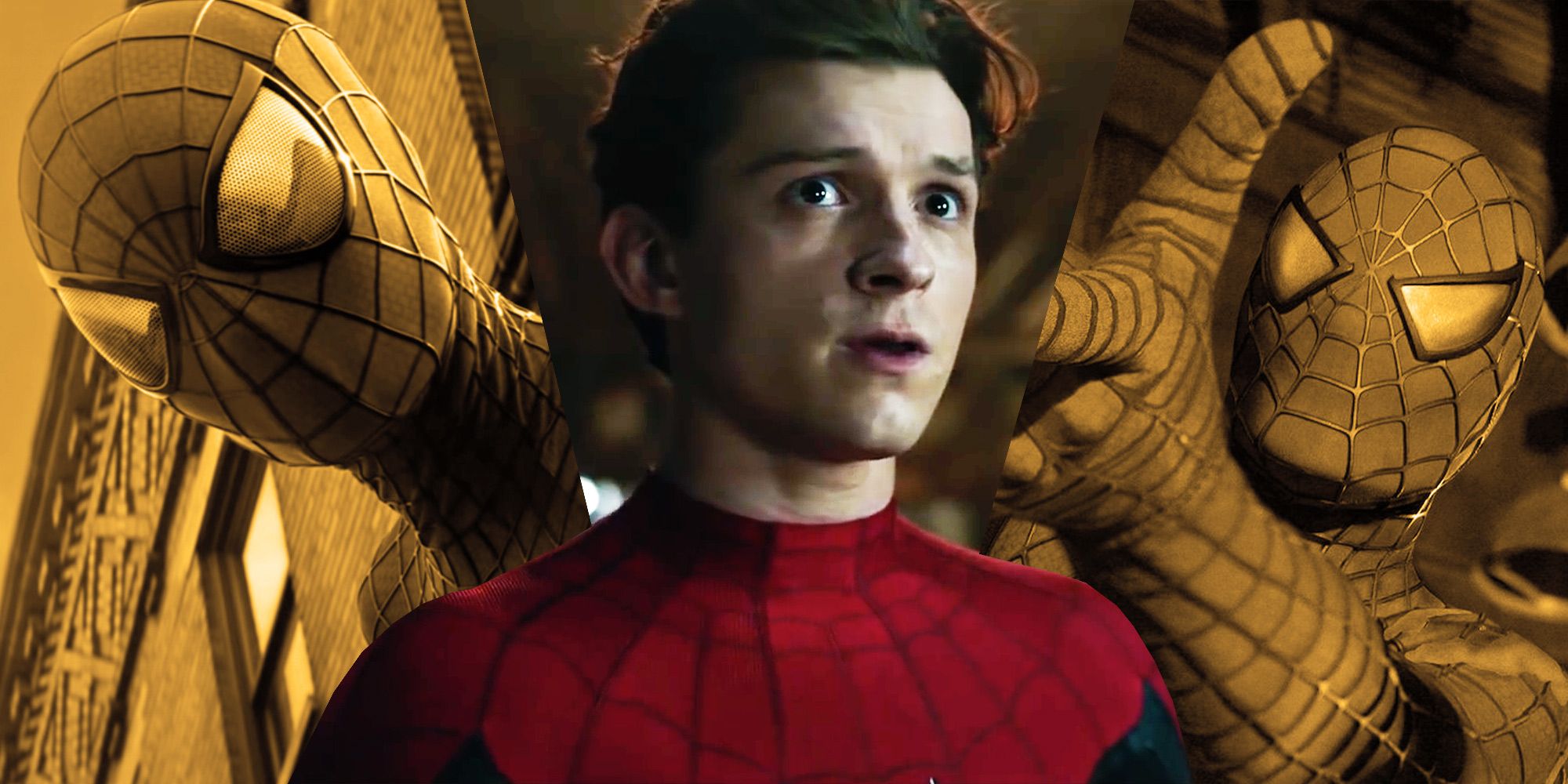 Warning: This article contains MAJOR SPOILERS for Spider-Man: No Way Home.
Tom Holland opens up about the surprise returning cast in Spider-Man: No Way Home. Holland has played Spider-Man in the MCU for a total of six films thus far, beginning with his introduction in Captain America: Civil War. He has since starred in the last two Avengers films, Infinity War and Endgame, as well as his character's solo trilogy, which includes Spider-Man: Homecoming, Spider-Man: Far From Home, and now Spider-Man: No Way Home. To date, he's worn the costume in live-action features more than any other actor, with tentative plans to see him swing into more Spider-Man appearances in the future.
The previous actors to inhabit the role of Spider-Man are Tobey Maguire and Andrew Garfield. Maguire starred in director Sam Raimi's original trilogy, which started with 2002's Spider-Man, then 2004's Spider-Man 2, and ended with 2007's Spider-Man 3. Garfield kicked off his run as Peter Parker/Spider-Man with director Marc Webb, starring in 2012's The Amazing Spider-Man, as well as the sequel, The Amazing Spider-Man 2, which ended his run on the character prematurely, leaving him without the closure that Maguire had with his tenure.
Related: Is No Way Home The Best Ever Spider-Man Movie?
Both Maguire and Garfield return in No Way Home, reprising their roles as Peter Parker/Spider-Man, helping Tom Holland's Spider-Man defeat the villains that crossed over and sending everyone back to their respective universe. In a new interview with Marvel, Holland opens up about working with the previous web-heads, saying that it was "like a brotherhood" to work with them. For Maguire (nicknamed T-McG by Holland and Zendaya), there were a lot of laughs and in-jokes to be had, with Holland calling him "hilarious," even though he was nervous and stressed prior to meeting and working with the Spider-Man legend. Holland noted that the return was a big one for Maguire, saying, "He was really excited to be back. You could tell it really meant a lot to him. Him putting the suit on again. Us getting back together. It was awesome."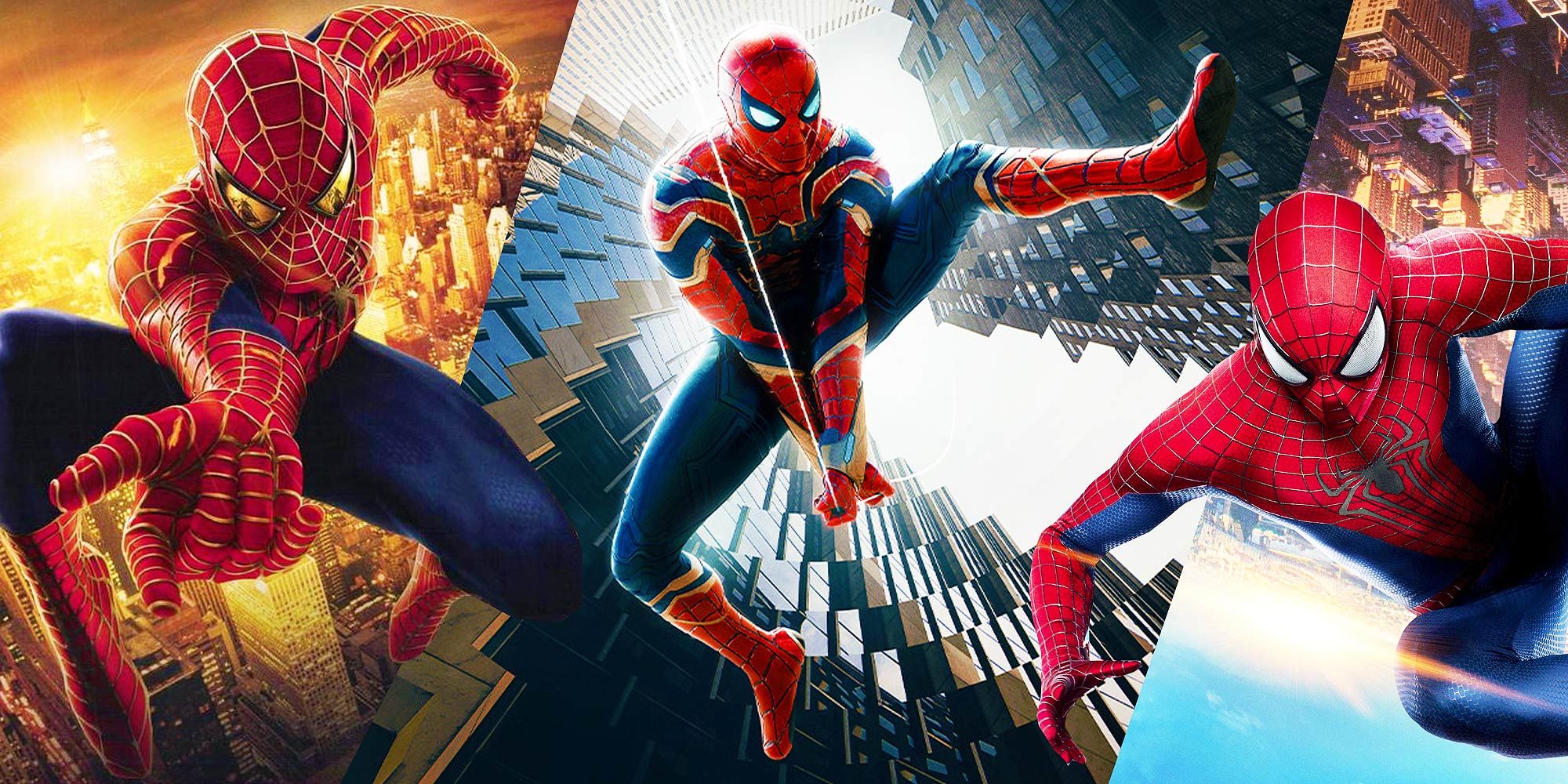 For Garfield, Holland calls him "the legend himself" noting that he's "such a lovely guy." Garfield's part in No Way Home served as a bit of closure for the actor, who never got a third film to round out his journey as the character. "I think this film was his way of making peace with Spider-Man. It was such a privilege to work with him. I know that it meant a lot to him," said Holland. Co-star Zendaya commented on the "brotherhood" as well, summing up the experience she witnessed between the three actors on set, saying:
It was so beautiful. [Tobey, Andrew, and Tom] care so deeply about the characters, and what their characters— what their journey had been as Spider-Man. It was so beautiful to see all of you guys connect on that and be able to talk to each other about such a special experience that very few people have been able to don the suit. It was great to see how much you guys all really cared and had each other's back. It was really sweet.
Now that the spider is out of the bag on Maguire and Garfield's return, fan discussions have ramped up to see them back in their respective Spider-Man costumes for more appearances, as their impact is so big in No Way Home. The emotional resonance of seeing all of the actors together onscreen has stirred the ruminations of possibility, especially with the multiverse opening those doors in a big way. Both Garfield and Maguire slid back into their roles with ease, but also with a new dramatic weight that inched their characters forward, rather than simply hopping into the timeline for a surprise appearance. Continuing their story in Spider-Man: No Way Home, as well as giving them each an arc, is one of the many reasons the film is such a success and why audiences are now clamoring to see all the Spider-Men return for more.
Next: Every Spider-Man Movie Releasing After No Way Home
Source: Marvel
from ScreenRant - Feed