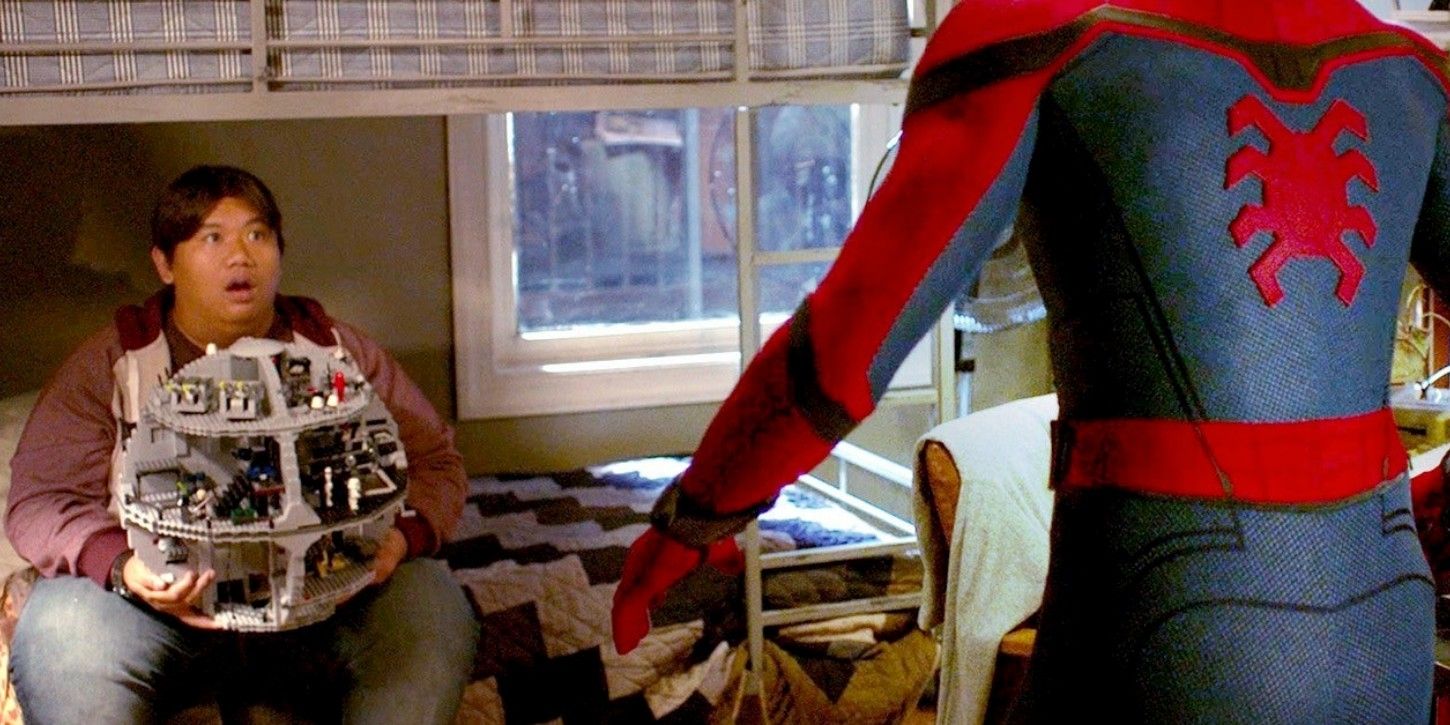 Despite trying, Spider-Man: No Way Home stars Tom Holland and Jacob Batalon failed to put together the LEGO Death Star featured in Spider-Man: Homecoming. Spider-Man: Homecoming was Holland's first solo outing in the MCU following the character's introduction in Captain America: Civil War. The film saw Holland's Peter Parker facing off against Michael Keaton's Vulture while under the tutelage of Robert Downey Jr.'s Tony Stark. In addition, Homecoming featured many new faces for the MCU, including Marisa Tomei's Aunt May, Zendaya in the role of MJ, and Parker's best friend, Batalon's Ned Leeds.
During a scene in Spider-Man: Homecoming where Peter is sneaking into his apartment through his bedroom window in an effort not to alert his Aunt May, he quickly removes his mask and drops to the ground. Unbeknownst to Peter, Ned is seated on his bed, holding a LEGO Star Wars Death Star, having witnessed everything. In shock over learning his friend is Spider-Man, Ned drops the massive LEGO set, which sees it smashed to pieces on the ground, much to the horror of LEGO enthusiasts everywhere. Then, during an understandable freak-out, Ned tells Peter that May let him in because they were supposed to finish building the LEGO Death Star, a task that it would seem both the characters and the actors playing them failed to accomplish.
Related: No Way Home Story Cleverly Explained By Scooby-Doo Joke - Theory Explained
While speaking with Comicbook.com's Phase Zero, Zendaya, Batalon, and Holland were all asked if there were any scenes from either Spider-Man: Homecoming or Spider-Man: Far From Home that they would like to go back and reshoot. After Batalon discussed his very first day working on Homecoming, Holland chimed in with, "I'd love to go back and reshoot the scene with the Death Star." Batalon responded, "Yeah, that was a really classic time." Holland and Batalon were then asked if they got to build the LEGO Death Star used, which both actors admitted they tried but failed. Check out Holland and Batalon's comments below:
Holland: "We tried."

Batalon: "We tried to and it didn't really work out."

Holland: "We got like ten pages into the instructions and then we were like this is really difficult."

Batalon: "Yeah, there's a lot of pieces – a lot of people, like bless [the] people who actually did it."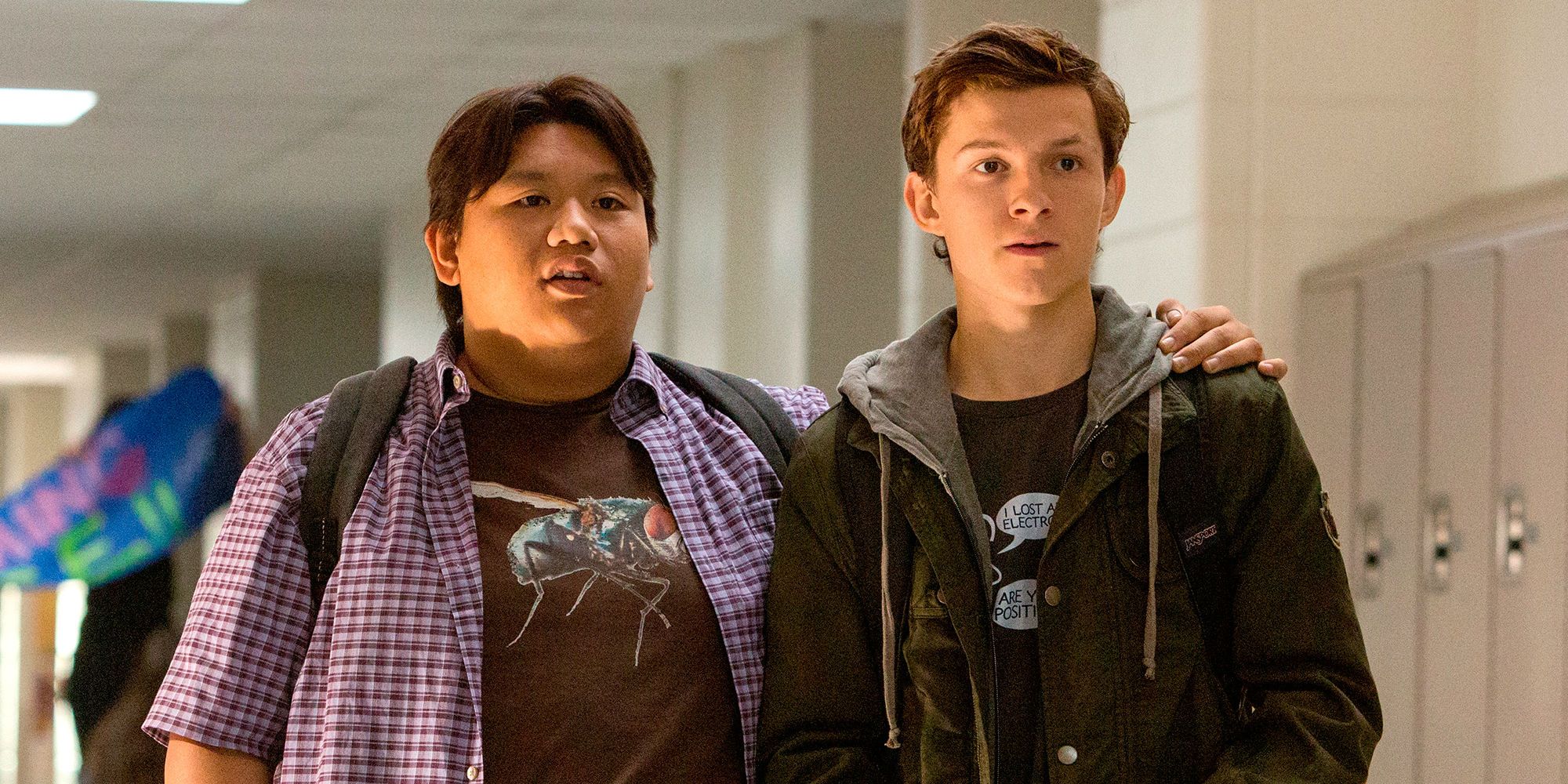 The LEGO Star Wars Death Star used in the Homecoming is 4,016 pieces, featuring various vignettes from the films, including the infamous trash compactor scene, Leia's prison escape, and Luke's face-off with Palpatine in Return of the Jedi. While the set was available at the time of Homecoming's release, it has since been retired by LEGO. It's possible to track the set down, but its status can see it carry a hefty price tag. However, it was also not the first iteration of the LEGO Death Star set, having had four different variations since 2006. Therefore, another version could eventually be released.
Both Holland and Batalon admitting defeat over the build is understandable, as the set is relatively large, though the box says it's for ages 14+. Still, those unfamiliar with LEGO can easily be intimidated by such a substantial build. Hopefully, they'll be able to handle the immense stakes in their next outing, Spider-Man: No Way Home, which has already revealed five villains the wall-crawler will be battling. Spider-Man: No Way Home is already on track to be a massive success, and it'll finally pull back the curtain on all its secrets when it hits theaters.
Next: Spider-Man's Next Trilogy Is Perfect For Deadpool's MCU Introduction
Source: Comicbook.com's Phase Zero
from ScreenRant - Feed