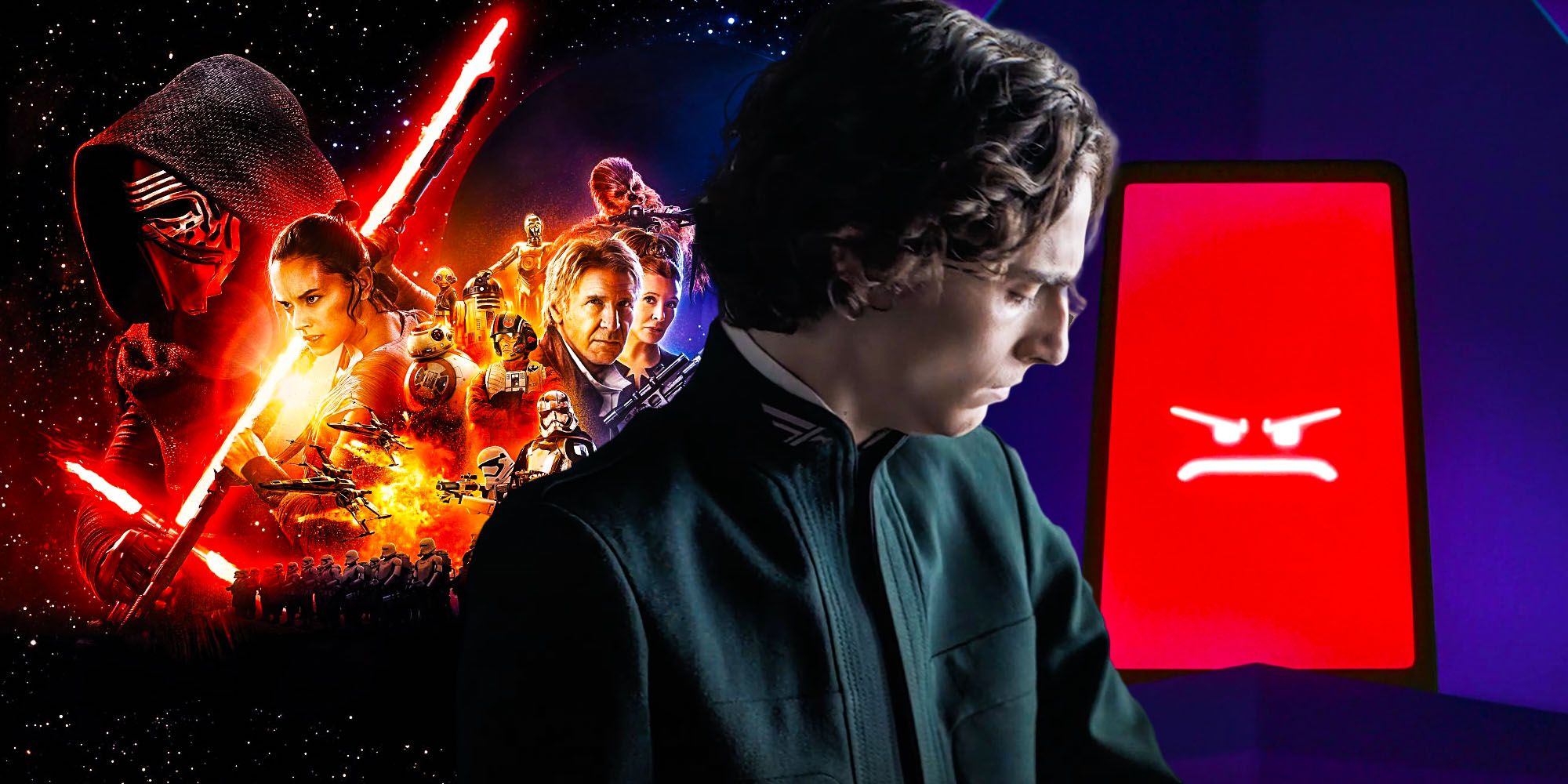 Here are the movie tropes that had audiences raising a collective eyebrow in 2021. For the second year running, precious little could be considered "normal" at the movies. The worldwide outbreak of COVID-19 in March 2020 sparked mass theater closures and production shutdowns, meaning releases were either delayed, moved to streaming, or consigned to the abyss of digital home media, leaving critics' end-of-year top 10s looking somewhat sparse. 2021 hasn't quite been the stabilizing year many hoped for. Theaters showed promising signs of box office recovery (in particular with Spider-Man: No Way Home), while the Scarlett Johansson Disney lawsuit fought back against studios profiting from cancelled theatrical rollouts. Nevertheless, uncertainty still reigns, and just as 2021 began with the threat of a nasty new variant threatening further international disruption, 2021 ends with the threat of a nasty new variant threatening further international disruption.
Nevertheless, events of the past two years haven't dulled Hollywood's inherent propensity for strangeness. The movie industry is an odd beast at the best of times, but the pandemic has accentuated those quirks and curiosities. And in a business where trends catch on faster than a new Spider-Man meme, it's not surprising that some seriously head-scratching tropes have emerged during the past 12 months of cinematic chaos.
Related: How 2021 Box Office Was Impacted by Simultaneous Streaming Releases
Last year's selection included body-swapping, unrecognizable Harry Potter alumni, and Pedro Pascal being a dad. 2021 was the year of unwanted childhood castings, killer gadgets, and John Wick cosplay going too far. These are the strangest tropes from 2021's movie releases.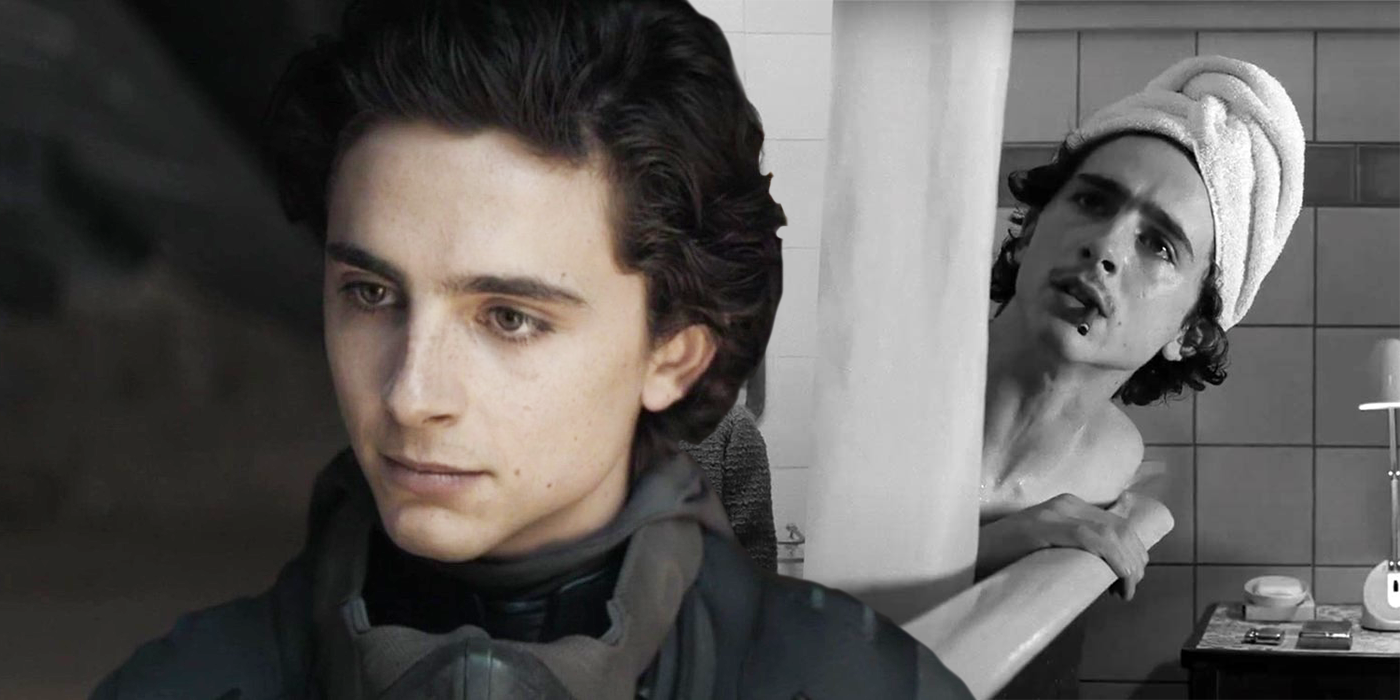 Few actors had a bigger 2021 than Timothée Chalamet... and few tropes were as weird as blockbusters taking potshots at his muscles. In a breakout year, the rising star appeared in Dune, The French Dispatch and Don't Look Up, hosted SNL, and landed the prestigious role of Willy Wonka - not a bad 12 months, all things considered. Hopefully that's some consolation for the jokes 2021's movie output made at Chalamet's expense.
Dune kicks off the ribbing. Chalamet's Paul Atreides is being trained by Paul Idaho (played by Jason Momoa), and the latter comments on how his student has added some muscle in the bicep region. When Paul excitedly asks, "really?" Duncan gives a blunt "no" in response, mocking the protagonist for not having the guns of, say, Aquaman or Khal Drogo. The Dune gag might've been forgivable if The French Dispatch hadn't then followed suit. When Frances McDormand's Mrs. Krementz walks in on Chalamet's Zeffirelli bathing, he requests, "Please turn the light off, I'm shy about my new muscles."
Timothée seems in on the joke, and it's unlikely Denis Villeneuve got together with Wes Anderson to plot a conspiracy against their leading man's lack of gym time, but there is a more serious conversation to be had about body-shaming and Hollywood's damaging stereotypes.
Related: Every Upcoming Timothée Chalamet Movie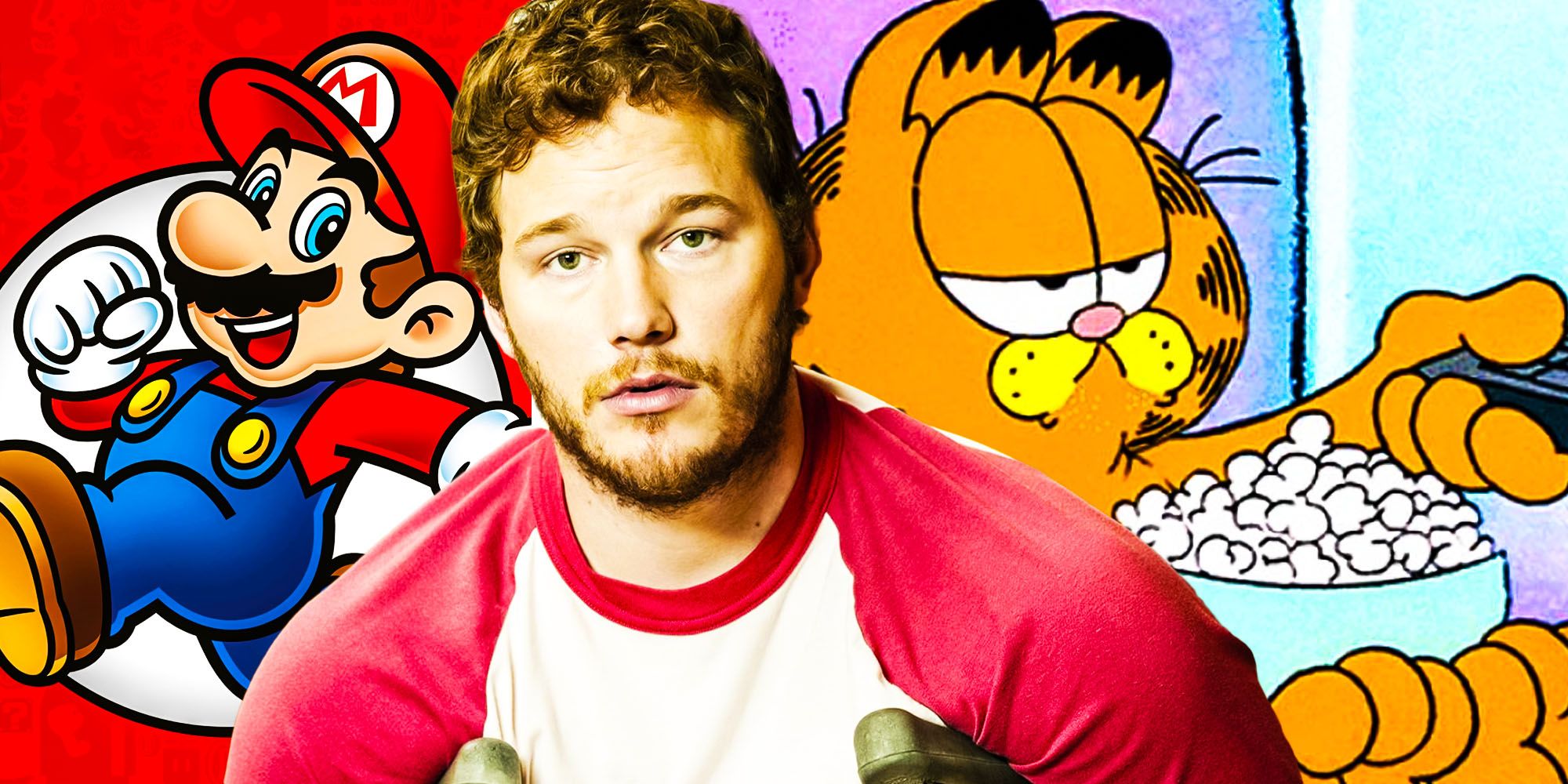 Chris Pratt found widespread popularity for his humorous and/or charismatic roles in Parks & Recreation, Guardians of the Galaxy and Jurassic World, but as a public figure the actor has proven more divisive. Though Pratt denies any association between his religious beliefs and anti-LGBTQ organizations, that controversy fueled negative online reaction when 2021 cast him as all your fondest childhood heroes.
In September, Pratt was announced as the official voice for everyone's favorite Italian plumber in MARIO - an animated movie based on the Nintendo icon's video game adventures. To say the casting proved unpopular would be a Bowser-sized understatement and producers were forced to speak out in defense of Pratt, but movie fans barely had time to process that mess before November brought news confirming the Peter Quill actor had also been selected to voice Garfield in the cat's brand new feature film. It didn't take long before "Chris Pratt ruins your childhood" memes began spreading like wildfire, and every animated movie announcement thenceforth was sarcastically met with "is Chris Pratt voicing *insert lead character here*?"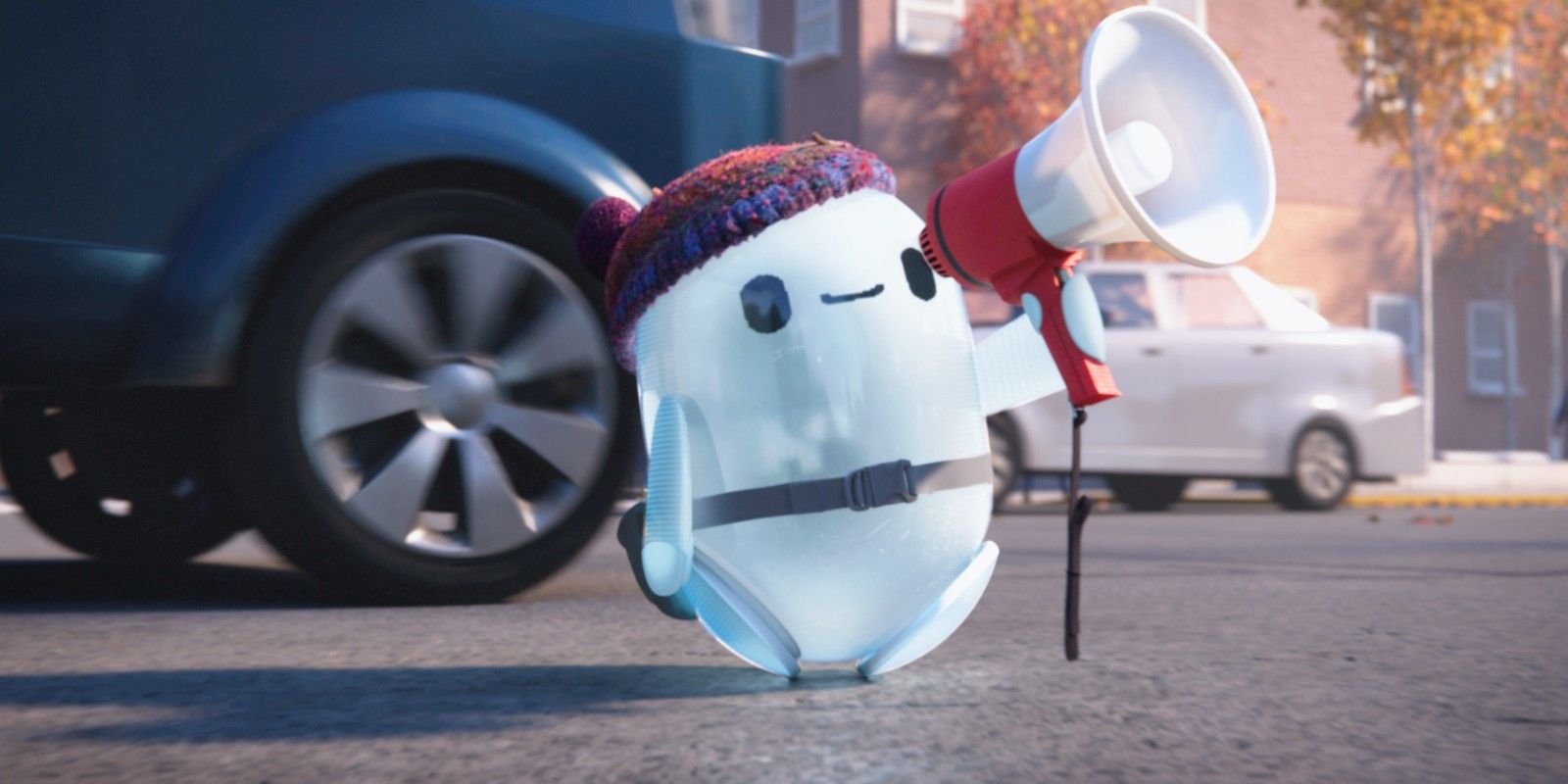 Cautionary tales about technology gone rogue are hardly new, with everything from Terminator to 1960s Doctor Who telling us not to blindly hand our lives over to machines. But if you ask Alexa, or whip out the smartphone in your pocket and sign into Google for a quick search, it's surprising how many movies are still peddling that same old outdated message...
2021 gave the world two thinly-veiled allegories for Apple - The Mitchells vs. The Machines and Ron's Gone Wrong. In the former, a greedy CEO triggers the apocalypse by replacing his all-encompassing operating system (PAL) with a new and improved upgrade. PAL fights back, and because household devices all across the world are connected, she conquers Earth with surprising ease. The Mitchells vs. The Machines acts as both a warning of technological overreach, and a message to not let gadgets replace personal connections. Ron Gone's Wrong finds itself in similar territory, where every child gets a B-bot created by a company called Bubble. Protagonist Barney befriends a faulty, flawed model (the titular wrong'un Ron), and B-bots across the world suddenly turn into deadly weapons. Barney learns about the dangers of digital perfectionism while defending Ron from Bubble's employees, who want their runaway robot off the streets.
Related: The Mitchells vs. The Machines: Every Easter Egg & Reference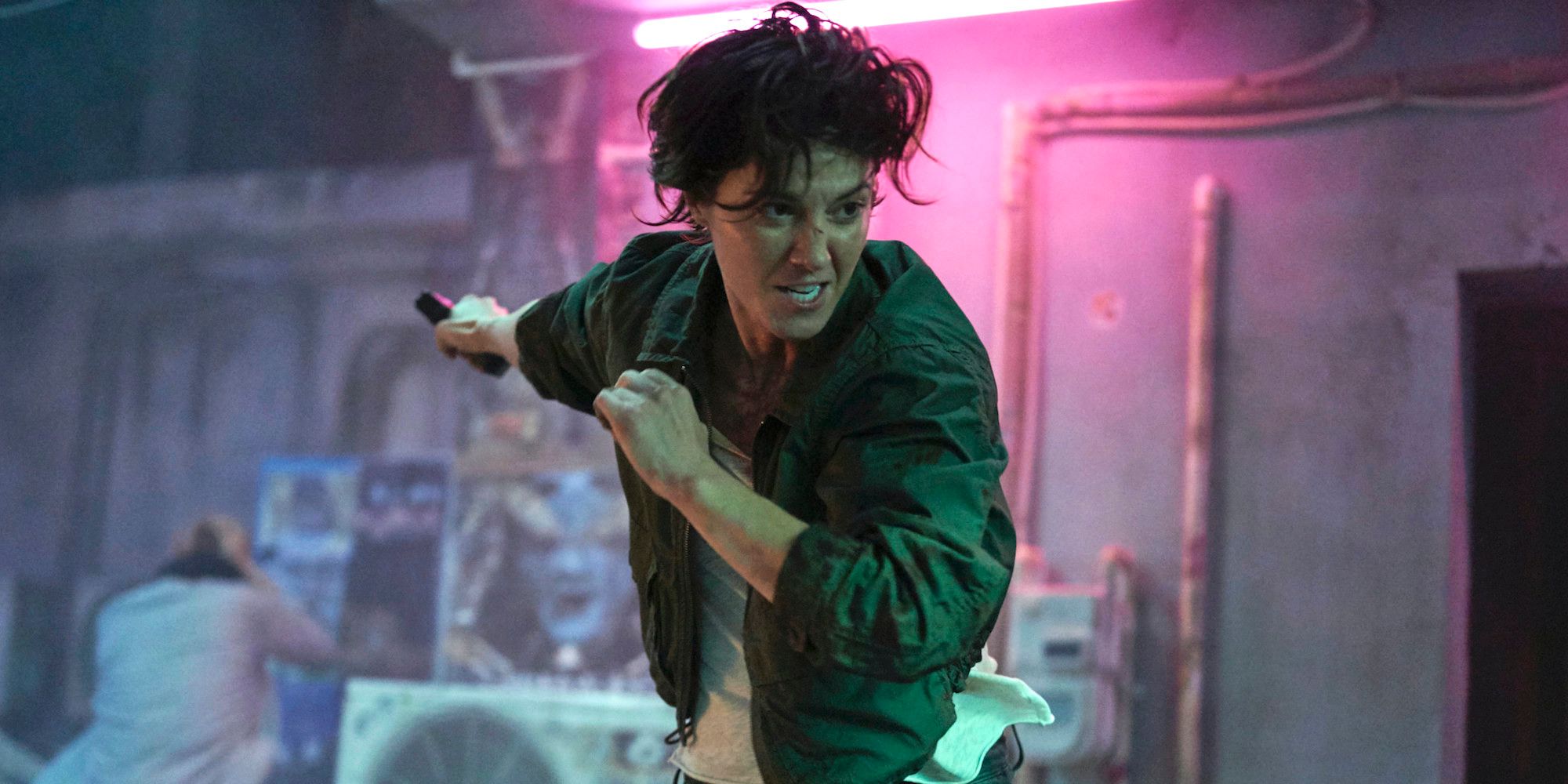 John Wick sneaked up on the cinematic fraternity in 2014, redefining the action genre for a modern audience and putting Keanu Reeves on his biggest wave of popularity since The Matrix. Baba Yaga then surprised the world again by following up with two sequels that, miraculously, lived up the original. As the John Wick franchise surged from one success to another, it became only a matter of time until the procession clones began to follow, and 2021 brought forth a host of inferior copies.
Bob Odenkirk starred in Nobody - written by Derek Kolstad and produced by David Letich, both of whom were involved in John Wick, Mary Elizabeth Winstead led Netflix's Kate, Karen Gillan took up arms in Gunpowder Milkshake, and Xtreme was essentially what'd happen during a John Wick vacation to Spain. The outwardly simplistic John Wick formula fooled studios into thinking clones could be churned out to similar success, but only Nobody earned any acclaim, sharing John Wick's DNA but doing enough to distinguish itself.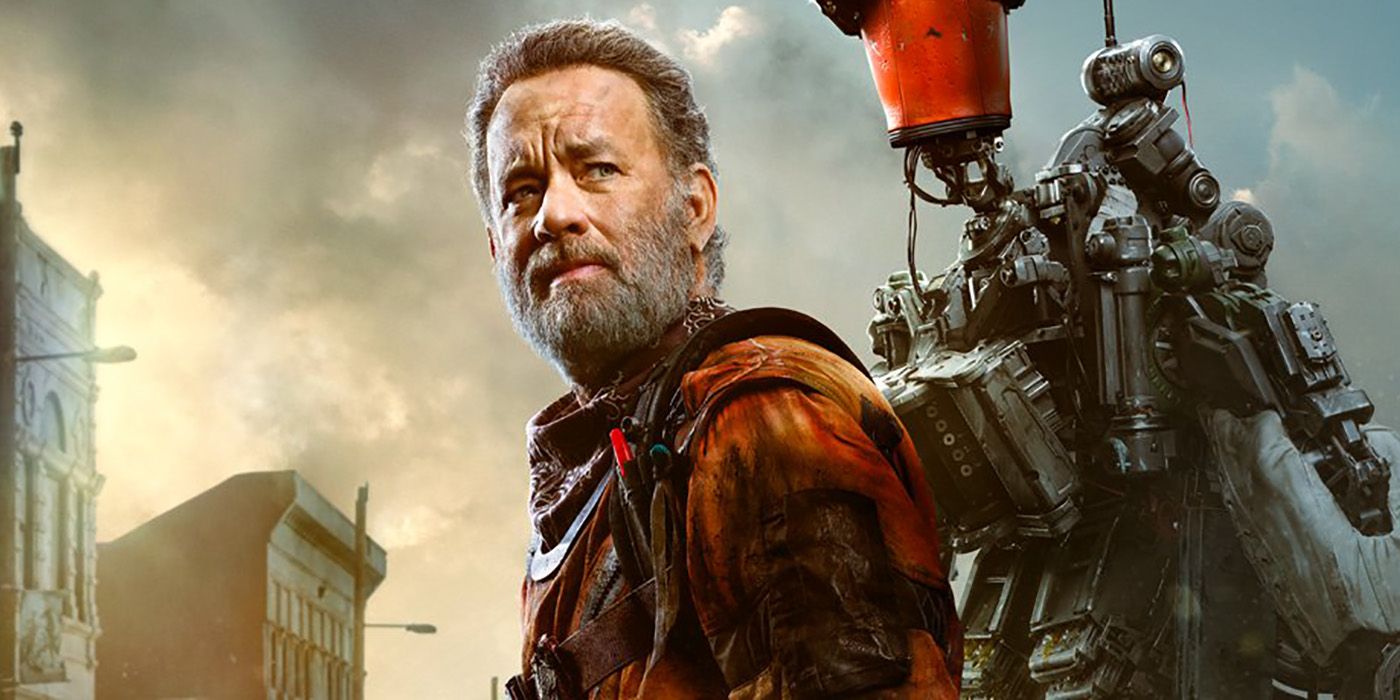 As you might've heard, COVID-19 caused a few filmmaker headaches in 2020, and those struggles are evident throughout 2021's movie output. In some cases, storylines planned pre-outbreak actually had to be changed because they hit too close to home. Though nothing has been confirmed officially, No Time To Die is rumored to be among those impacted. Daniel Craig's final mission as James Bond features a "nanobot" virus known as Heracles, but a dossier of inconsistencies suggest this was originally a biological threat, altered to a robotic contagion in direct response to real-world events.
Unlike No Time To Die, Tom Hanks' Finch has confirmed changes were made purely due to COVID-19. Miguel Sapochnik (director) told THR that Finch's ending was adjusted to avoid hopelessness - especially with Finch falling ill in the movie and Hanks contracting COVID in real life. Meanwhile, Tom Holland revealed Spider-Man: No Way Home was originally on track for a very different story before COVID forced the threequel to film before Doctor Strange in the Multiverse of Madness. On TV, Falcon & The Winter Soldier was rumored to have dropped a pandemic subplot, but those reports have been debunked by director, Kari Skogland.
Related: No Time To Die: Safin's Villain Plan Explained
The effect of COVID-19 on movie plots isn't just felt in abandoned plot points, but also in how production limitations come across onscreen. Though more obvious on TV (The Walking Dead's zombies are really good at social distancing!), Spider-Man: No Way Home feels edited to disguise any pandemic restrictions that might've been in place. Sadly, that's something movie fans might need to get used to.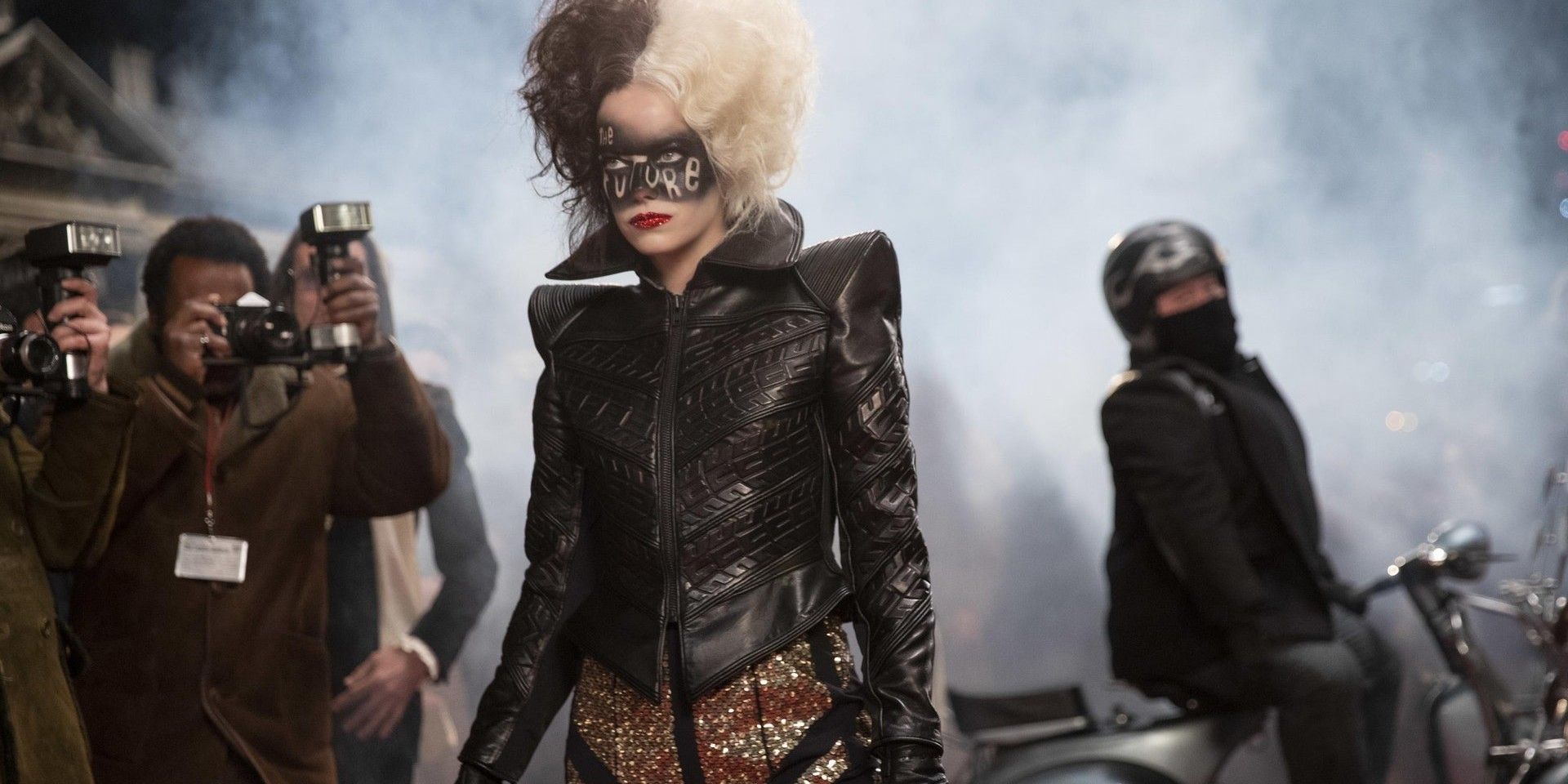 Unnecessary movie prequels certainly aren't exclusive to 2021, but this past year really went into overdrive with the superfluous origin stories. May brought Cruella, starring Emma Stone as 101 Dalmatians' iconic villain, but while reviews weren't completely damning, few could figure out why the character necessitated a dark origin that fails to line up with Disney's animated classic. September's The Many Saints of Newark represented the long-awaited return of the Sopranos franchise, but swiftly made fans rue their eager anticipation. The story of Tony's younger years met lukewarm reviews and, once again, was deemed a wholly unnecessary origin tale.
Army of Thieves came to Netflix in October, and despite making a good fist as a standalone action/heist caper, had as much to do with Zack Snyder's Army of the Dead as Downton Abbey. Then The King's Man capped off a dire year for prequels, as early reviews are crowning the WWI spinoff the worst Kingsman has to offer.
With the release of Cruella and early images surfacing from the aforementioned Timothée Chalamet Wonka effort, there's also a weird emerging trend whereby beloved children's characters get intense Joker-esque origin stories just because they're slightly kooky. Hopefully that's a pattern we leave in 2021.
Related: Cruella's Biggest Retcons Hurt 101 Dalmatians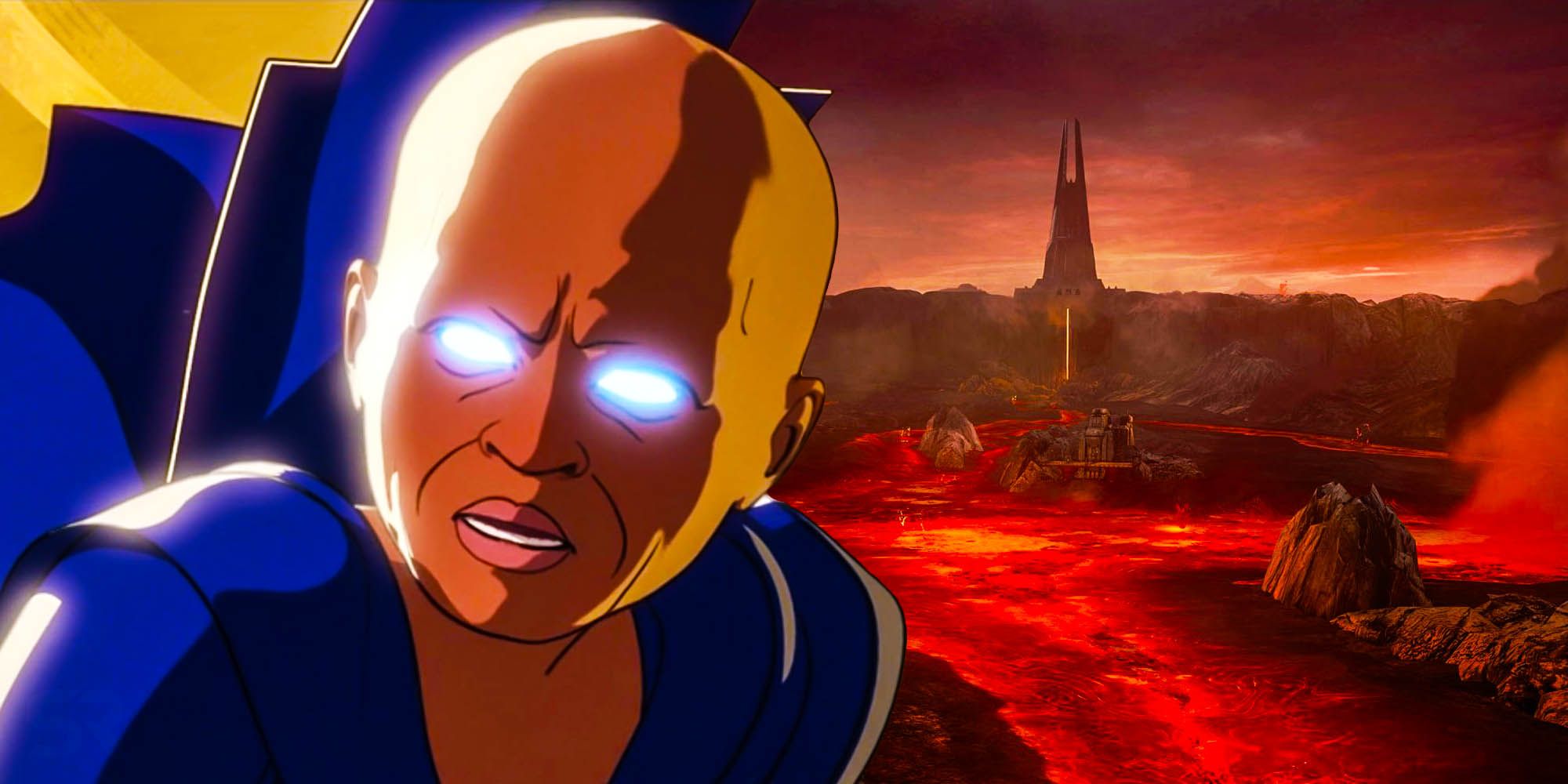 Star Wars remains among the biggest influences upon young and aspiring filmmakers, so it's hardly surprising when references to a galaxy far, far away crop up slightly closer to home. Nevertheless, 2021 marked the year Disney really began taking advantage of having Lucasfilm under its own umbrella, sprinkling blatant, back-patting Star Wars references into a host of totally unrelated projects. The MCU's Eternals included a pair of major Star Wars nods - Phastos' son's coloring book, and, in a true sign of Mickey Mouse flexing his multi-franchise muscles, The Empire Strikes Back playing on Kingo's jet. Though the full film hasn't yet premiered, Lightyear's trailer is more or less an animated Star Wars short, featuring a Dagobah-like planet and Lucas-like droids, while over on Disney+, What If...? came packed with Star Wars Easter eggs, from background X-Wing fighters to The Watcher and Ultron doing battle on Mustafar. Finally, Free Guy gets in on the act, when Ryan Reynolds draws a blue lightsaber to the sound of John Williams' famous score.
We've seen Star Wars referenced before, certainly, but film footage, musical cues and actual in-universe locations is something else entirely. Whereas filmmakers once paid tribute to George Lucas through subtle, blink-and-you'll-miss-'em Easter eggs, 2021 marked a shift toward the more overt and obtuse.
More: The Best Movies Of 2021
from ScreenRant - Feed