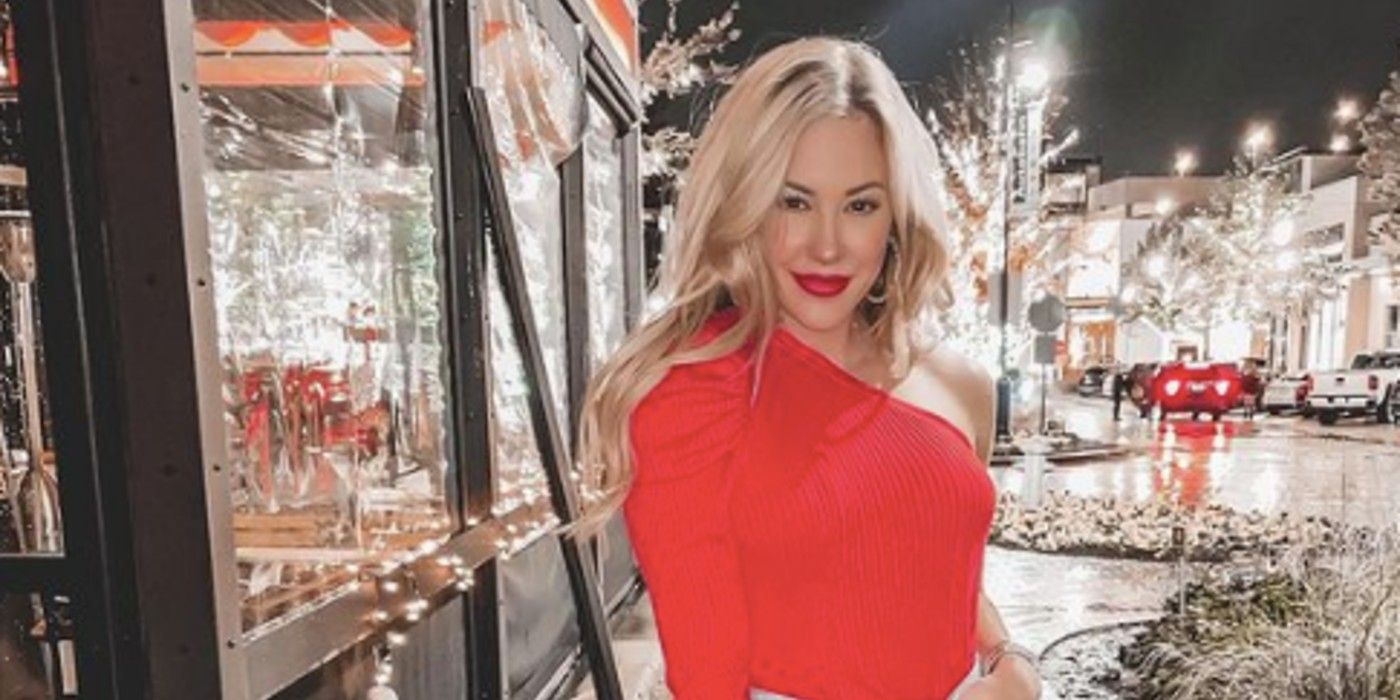 It's been about three months since The Challenge's Johnny "Bananas" Devenazio, 39, and his long-time girlfriend, Morgan Willett, 27, broke up, but despite trying to show a brave face on social media, Morgan says she's still struggling with the break-up. The couple had been officially dating for two years when they broke up in September. While Johnny hasn't really weighed in on what happened, Morgan quickly said she was devastated by the break-up, and later accused Johnny of cheating.
Johnny and Morgan met while competing on The Challenge: War of the Worlds, which premiered in 2019. After filming, the pair did a world tour together, but kept their relationship private. In the spring of the same year, Morgan made their relationship Instagram official. The couple made it through quarantine, but soon after they broke up, Morgan took to Instagram to write a long post about the break-up after finishing up a family vacation in Hawaii. "The person I truly loved more than anything else cheated on me and I found out and I had to leave. I don't know what else to say but I physically hurt. I have been able to distract myself with beautiful beaches and hikes and my amazing family, but now I have to go back to reality. And if I'm being honest, I'm scared. I don't know when I'll stop hurting?" she wrote. It's well-known that Johnny is a Challenge "bad boy" who is more likely to engage in flings than relationships, and Johnny has never tried to deny this. His last known long-term relationship was with Olympic gold medalist Hannah Teter, which lasted about five years. Over the years, he's dated many other reality TV stars including The Challenge's own Angela Babicz, Natalie Negrotti and Camilla Nakagawa.
Related: The Challenge: Tula 'Big T' Fazakerley Announces Retirement
On Thursday, E! News reported that Morgan told them during an interview that she is still very broken up about her split with Johnny. "People see the girl on the Internet and she's smiling and shimmying. But behind all of that is a person who is struggling. I try and be open about that. Some people like it, some people don't. I've just realized I've got to do what's best for me at this point," she said. Morgan told E! News that she is not looking to get in a relationship again soon. "I want to heal first so I can be the best version of myself before I ever move on to another relationship. That's where I'm currently at. I'm not looking for anyone, not looking for someone to slide in the DMs. But I'm just trying to really focus on myself and feel better before I can give myself to someone else."
The fan response to Johnny and Morgan's break-up has been mixed. While some obviously feel bad for Morgan, others say they're surprised she locked Johnny down for that long and that his infidelity is unsurprising. Many fans also didn't expect their relationship to last due to their large age gap.
Regardless, it's sad to hear that Morgan is still struggling months later, though it's understandable. I think fans would be excited to see the two reconcile in coming months, especially if they end up on The Challenge together again.
Next: The Challenge: Nelson Thomas Assaulted After Flirting With Man's Wife
Source: E! News
from ScreenRant - Feed