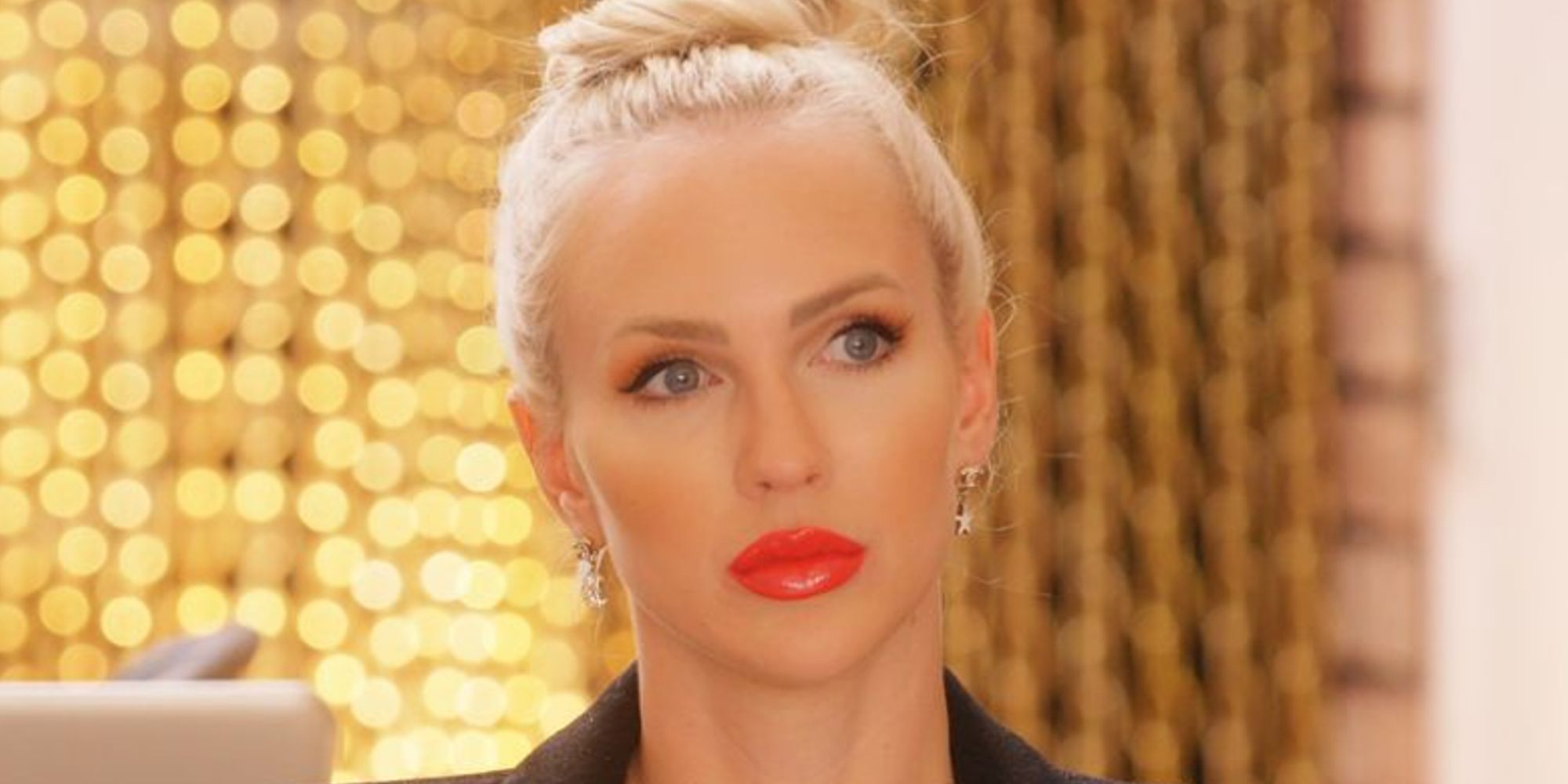 Christine Quinn revealed a fun behind-the-scenes fact about how she and the other cast members on Selling Sunset do their confessional interviews for the show. Real estate reality television changed forever when Netflix launched the Selling Sunset series in March 2019. Along with it, real estate agents such as Mary Fitzgerald, Heather Rae Young, Chrishell Stause, and Davina Potratz suddenly became true reality TV juggernauts. With that said, one particular realtor proved herself to be TV gold: Christine Quinn.
Despite being labeled a "villain" by certain Selling Sunset fans, Christine is one of the most important cast members and most interesting individuals to appear on the show. She is clearly a very unfiltered person with a unique point of view, sometimes to a fault. And yet, many viewers have embraced Christine for her sense of humor, fashion looks, and overall self-awareness that she is making great television while filming Selling Sunset.
Related: Selling Tampa: Sharelle Rosado's Age, Instagram, Job, Hometown & More
Speaking of making good TV, Christine recently took to her Instagram to reveal how she - and potentially other cast members as well - films the confessional interviews for Netflix's Selling Sunset. As seen in the screenshots below, Christine shared two pictures of herself looking all glammed up from the waist up and wearing sweatpants from the waist down. "This is how we do interviews," she wrote, "business on top, PJs on bottom." Despite the casualwear attire from the waist down, Christine still looks beautiful and fashionable in the photos, as she usually does.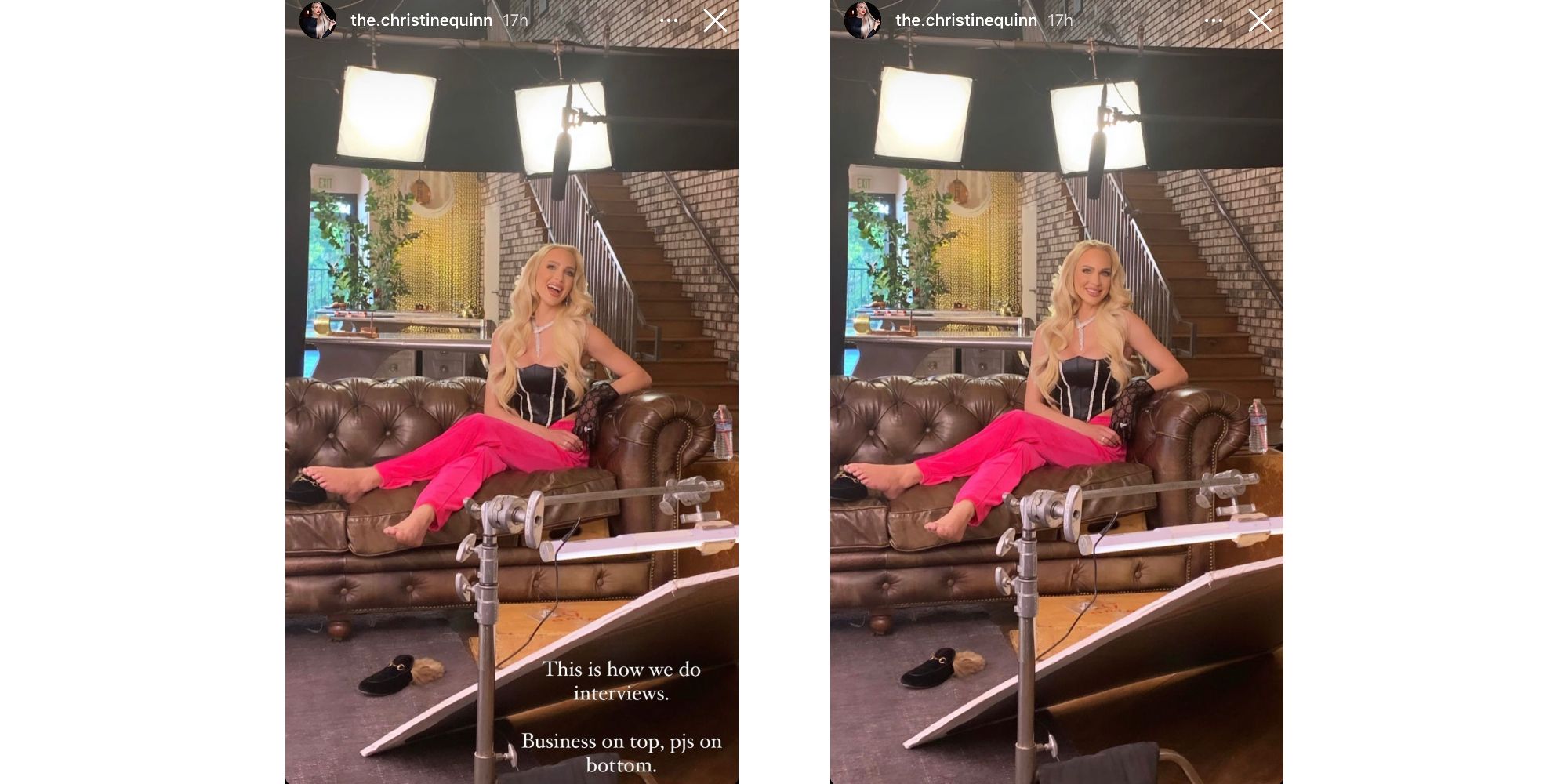 Some viewers have taken issue with Christine's storylines on Selling Sunset since the show premiered back in 2019. On the other hand, public perception of Christine took a sharper turn after she was seen giving Chrishell a hard time in season 3 and challenging her longstanding friendship with Mary in season 4. For the first time on the show, even Brett and Jason Oppenheim - the owners of the Oppenheim Group - got somehow entangled with the ongoing drama as they tried to manage their employees (who are also their friends) to all get along. Interestingly enough, the season 4 finale culminated in a tense standoff between Mary and Christine at a party.
It has already been confirmed that Christine will appear on Selling Sunset season 5, and Chrishell teased that a few redemption stories will be shown in the upcoming season. Some fans think that Christine will change her ways from this point forward, but there are also those who think that this is actually who she is. Time will tell if Christine will redeem herself on Selling Sunset in the future or will keep pushing the envelope as a "reality TV villain."
More: Selling Tampa: Anne-Sophie Petit-Frere's Age, IG, Job, Hometown & More
Source: Christine Quinn/Instagram
from ScreenRant - Feed