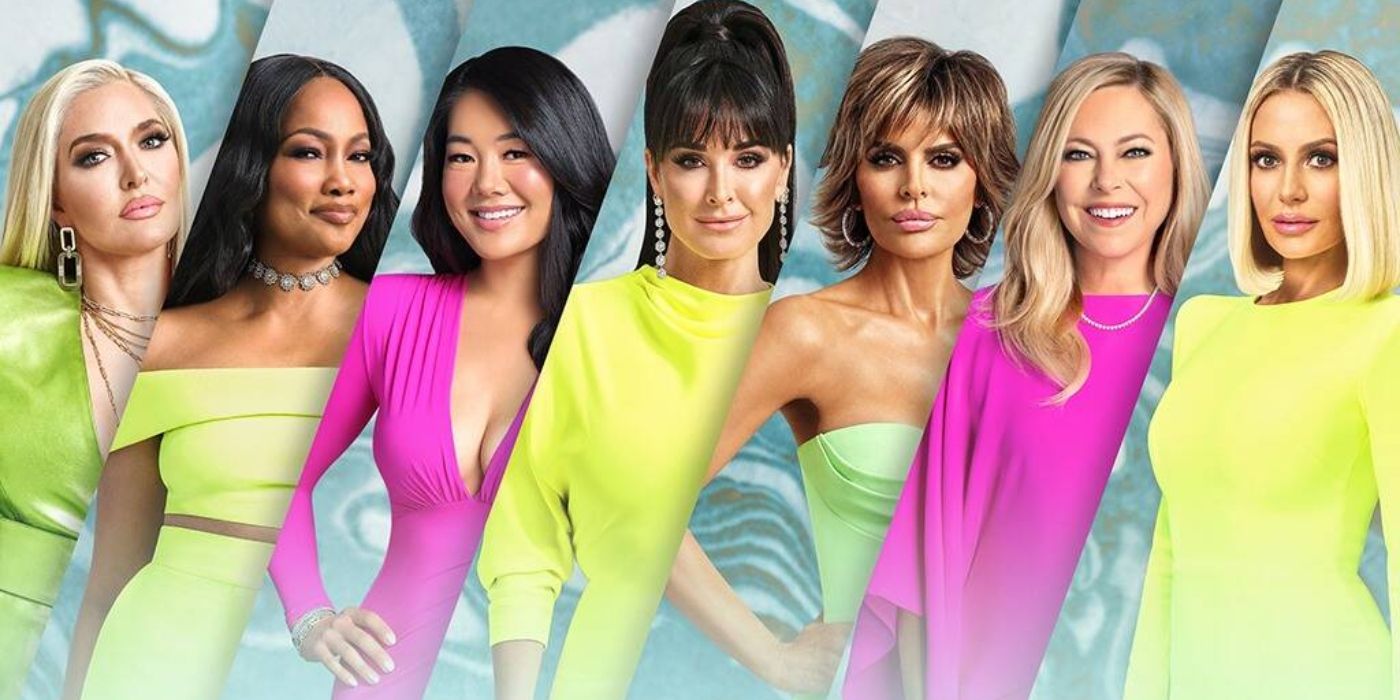 Fans of The Real Housewives of Beverly Hills aren't sure how they feel about Sheree Zampino joining the cast for season 12. Sheree is an actress and producer who was married to actor Will Smith from 1992 through 1995. The couple shares 29-year-old son Trey Smith and remains friends to this day. Sheree previously made cameos on the reality TV show before being cast in the new season. In a 2020 episode of RHOBH, Sheree appeared in a scene with star Garcelle Beauvais where the two women discussed dealing with their exes. Will's ex admitted that the two maintained a good relationship for the sake of their son and that he is at the center of it.
Sheree's ex, Will, and current wife, Jade Pinkett Smith, recently caused an uproar on social media when fans expressed how tired they were of hearing about the couple's personal lives. Fans believed the two were publicizing way too much of their privacy and that they were being forced against their will to hear about it. Fans even accused Jada of embarrassing Will by speaking openly about their sex life on her show, Red Table Talk. The pair received backlash on Twitter as users begged the couple to stop and even started a petition on Change.org for publications to stop interviewing them.
Related: RHOBH: Lisa Rinna Celebrates First Thanksgiving Without Her Mom
Now RHOBH viewers are having mixed reactions to the news that Sheree is joining the cast. Fans fear that the star may talk about her former marriage to Will, revealing more personal details that they don't wish to hear. Atlanta Black Star reports that some fans have had some not-so-great reactions, responding with "OMFG WILLARD SMITH name better not come out her mouth one time" and "Chillllleeeeee we don't wanna hear about you and Will's relationship." Other negative responses came from fans who simply don't find Sheree interesting enough for the show and wish they would've added someone who brought more entertainment.
However, not all fans were against Sheree's casting. Some fans fully support it and think it will be nice for Garcelle to have a friend. Garcelle made history during season 10 as the first black cast member to star on the Beverly Hills series. Prior to being cast on RHOBH, Sheree starred on the reality TV show Hollywood Exes, which followed a cast of women who were previously married to famous celebrities like Prince and Eddie Murphy. Twitter user @MizzPittman was very excited to hear the news that Sheree was joining the cast, writing, "I lovvvveee Sheree. I'm ready."
While the not-so-enthusiastic fans have a right to their opinion and may be sick of hearing about Will's personal life, it's good to see that Sheree also has her fair share of supporters who are psyched to welcome her into the cast. Sheree's also expressed frustration around always being affiliated as Will's ex, so it's more likely that she'll want to focus on her own life and career while on RHOBH. While fan-favorites like Kathy Hilton will be returning to keep viewers entertained, it's always nice to switch things up with some new cast members. Hopefully, Will's name won't come up too often, and fans can still enjoy The Real Housewives of Beverly Hills with Sheree as a cast member.
Next: RHOBH: Delilah Hamlin Claims Her Mom Lisa Rinna Won't Pay For Her Therapy
Sources: Atlanta Black Star, @MizzPittman/Twitter
from ScreenRant - Feed