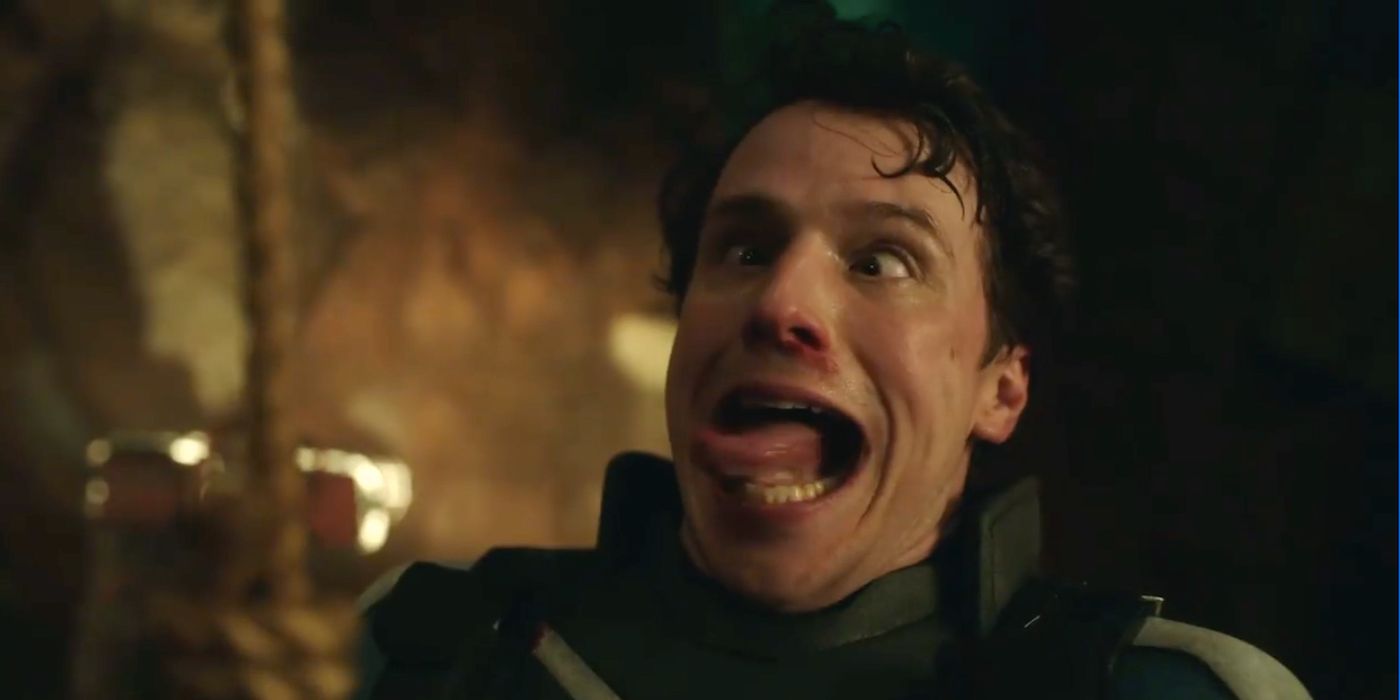 A behind-the-scenes video from Peacemaker explores the relationship between John Cena's character and Vigilante. The series is a spin-off from the DC Extended Universe, expanding on Cena's character from James Gunn's The Suicide Squad, which came out this August almost exactly 5 years after Suicide Squad, to which it is a quasi-sequel. Because of pandemic-related delays causing The Suicide Squad's release date to be delayed by a year, the spinoff series is already prepped for release. Peacemaker will begin streaming on HBO Max on January 13, just 5 months after The Suicide Squad premiered.
Peacemaker will be adding several new characters to the DCEU, both heroes and members of the government agency behind Suicide Squad's Task Force X. The cast will include Robert Patrick, Danielle Brooks, Christopher Heyerdahl, Lochlyn Munro, Jennifer Holland, Steve Agee, Chukwudi Iwuji, and Annie Chang. Another of the primary characters will be the aspiring superhero Vigilante, a Kick-Ass type figure who will be played by Freddie Stroma, who is best known for portraying Cormac McLaggen in the Harry Potter franchise, though he has also recently appeared in the popular Netflix series Bridgerton.
Related: Peacemaker Fixes John Cena's Suicide Squad Dick Jokes Mistake
On the official Peacemaker Instagram account, they posted a behind-the-scenes video detailing the BFF relationship between Peacemaker and Vigilante. The post was shared along with the cheeky caption "talk about a dynamic duo... my two biceps. vigilante helps too, i guess." The video intersperses new clips from the show alongside talking head interviews with John Cena, Freddie Stroma, and writer/director James Gunn as they break down the bond (or lack thereof) that these two heroes share. Check out the video below:
Click Here to View the Original Post
The video goes into detail about Vigilante's backstory on the series. In the official DCEU continuity, he's a busboy at a restaurant by day and a costumed crimefighter by night. He has a similar relationship to Peacemaker that Kate Bishop does with Clint Barton in Marvel's Hawkeye show, idolizing him to an almost overbearing degree. However, at the core, they have the same ideology and willingness to do bad things for what they view to be the greater good.
Peacemaker is looking like it will deliver more of the same crude but engaging humor that the character brought to the fore during his appearance in The Suicide Squad. One of the key moments in this BTS video is Peacemaker swiping through a variety of video messages sent to him by Vigilante. This kind of grounded reality of what it might be like to actually be an over-the-top superhero in the real world is a key element of James Gunn's approach to the character's humor and is certainly on full display in the promotional materials they have sent out thus far.
Next: Peacemaker Cast: Every Returning & New DC Comics Character
Source: Peacemaker
from ScreenRant - Feed