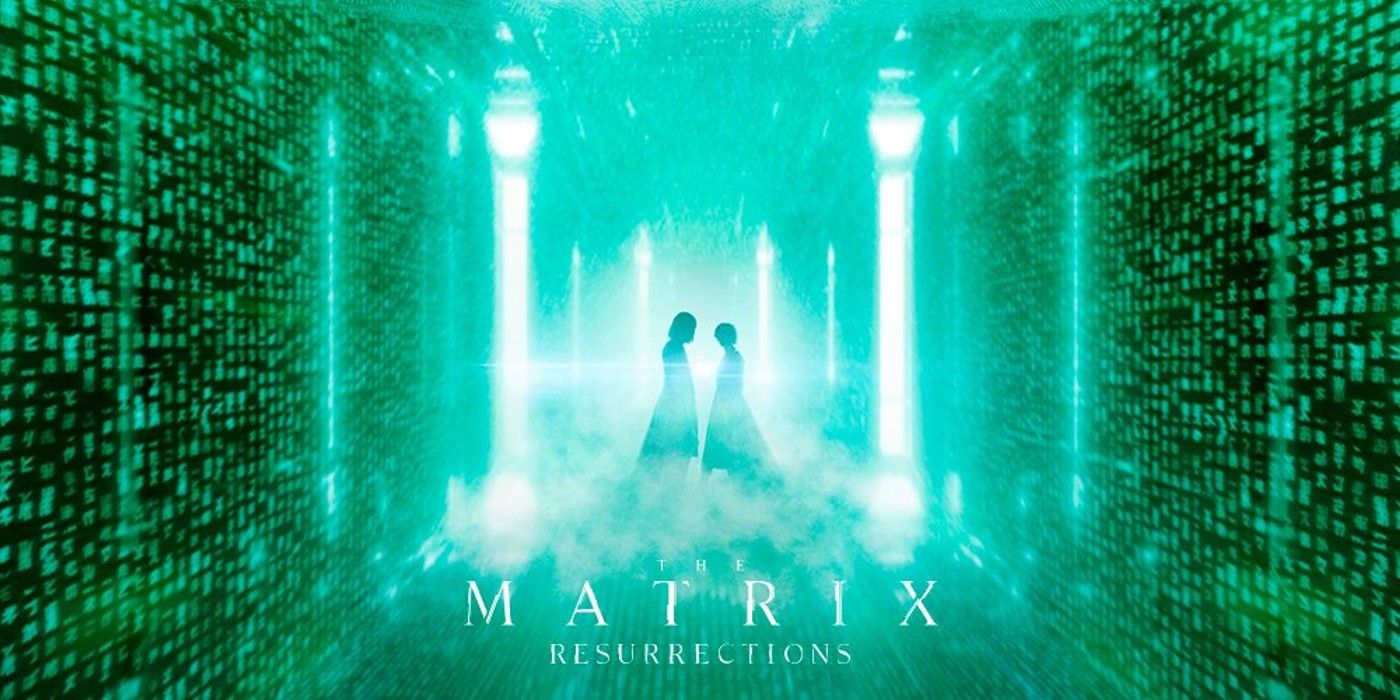 The Matrix Resurrections releases a new poster for the IMAX experience, depicting Neo and Trinity immersed in green code. The Matrix Resurrections is the fourth installment of The Matrix franchise, with series director Lana Wachowski returning to co-write and direct the new installment, with her sister and former co-director Lilly Wachowski declining to return, but giving her blessing to the production. The new film will feature Keanu Reeves and Carrie-Anne Moss reprising their roles, as well as new cast members Yahya Abdul-Mateen II, Jessica Henwick, Jonathan Groff, and Neil Patrick Harris.
The Matrix Resurrections will follow Reeves' Neo as he's living a seemingly normal life, but after a different version of Morpheus offers him the Red Pill, his mind is reopened to the Matrix, a simulation of the human world created by machines, that has gotten more dangerous since the end of the Smith infection seen in The Matrix Revolutions. The film is a continuation of the original trilogy, which ended with The Matrix Revolutions in 2003. The film is expected to bring back the impressive effects and larger philosophical ideas about free will that made the original trilogy so popular.
Related: The Matrix 4 Recap Guide: What To Watch, Read & Play
The new poster, tweeted by Erik Davis, reveals two silhouettes, likely Neo and Trinity, as they become immersed in the series' iconic green code, which makes up a large part of the film's aesthetic. The focus of the poster is the word "IMAX," which takes up the center of the image. This seems to be another indication that the filmmakers wish for fans to see the movie on an IMAX screen, as previously hinted at in the ticket announcement teaser, with tickets going on sale on December 6. See the poster below: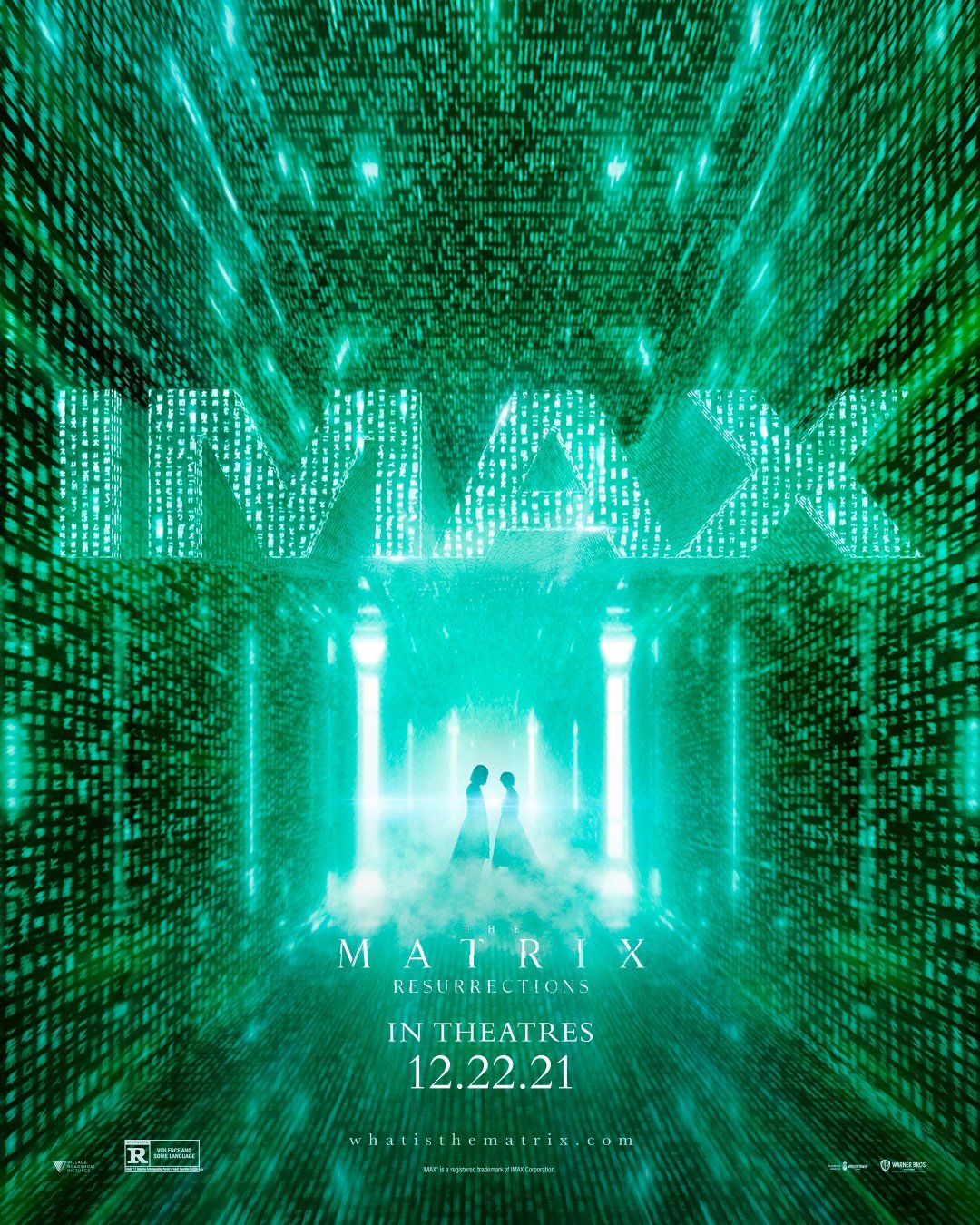 The film is to be co-written by Lana Wachowski, Aleksander Hemon, author of The Lazurus Project, and David Mitchell, author of Cloud Atlas, which was adapted into a film of the same name by the Wachowski sisters. Wachowski has said the film was inspired by the loss of her parents and a close personal friend, with the film being a way to process her grief. Both Wachowskis had long resisted the idea of bringing back the franchise, but fan demand and inspiration for a new story have brought this new film into the light.
Lana Wachowski has stated that The Matrix Resurrections will feature the same popcorn action and philosophical ideas that made the original film an icon of the science fiction genre. The Wachowskis have long had the problem of having eye-catching effects overpower their deeper ideas, with Cloud Atlas and Jupiter Ascending being examples. Hopefully, with a return to her roots, Lana Wachowski will be able to deliver The Matrix Resurrections as a worthy continuation of the franchise.
Next: Matrix 4's Movie-In-A-Movie Is Riskier Than Anything The Hated Sequels Did
Source: @ErikDavis
from ScreenRant - Feed