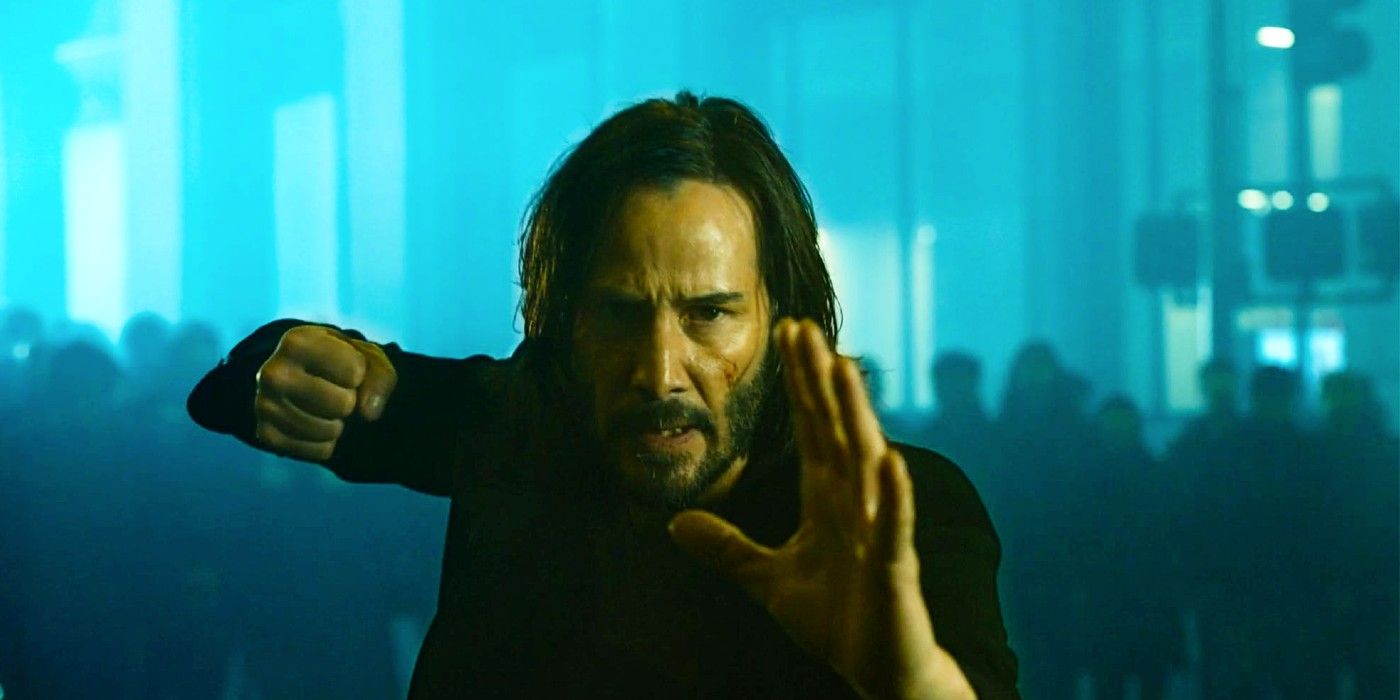 Keanu Reeves recently explained that John Wick director Chad Stahelski took on a role in the upcoming The Matrix Resurrections. Reeves returns as Thomas Anderson/Neo alongside Carrie-Ann Moss as Trinity. The film features an all-star cast in the highly anticipated fourth entry of The Matrix series. For fans familiar with Reeves' John Wick series, audiences will soon be able to catch a glimpse of Stahelski in The Matrix Resurrections.
Stahelski has worked as a stunt man for over 20 years, but made his directorial debut with John Wick in 2014. Prior to teaming up with Reeves on John Wick and its sequels, including the upcoming John Wick Chapter 4, Stahelski worked as Reeves' stunt double on the original Matrix trilogy. Stahelski then went on to work as the stunt coordinator on The Matrix sequels. Now as The Matrix Resurrections gets ready for release, Reeves and Stahelski are partnering up again with Stahelski taking on an interesting role in the film.
Related: How Matrix Resurrections Avoids The Sci-Fi Sequel-Reboot Nostalgia Problem
As a stunt double, coordinator, and director, Stahelski has spent most of his time either behind the camera or with his face obscured to allow the audience to believe the actor in the scene. Now it seems Stahelski will have a bit more time in front of the camera, at least based on Reeves' description of the character. In a recent interview with Collider, Reeves discussed Stahelski's role as the character of "Handsome Chad," and how he got the role in The Matrix Resurrections. Reeves also discussed how Stahelski's relationship with writer/director Lana Wachowski on the previous films played a part in "interweaving life and art" in the film. Read the full quote below:
"I think that [Stahelski and Wachowski] have a real affection for each other, and I know that Chad always describes going to Wachowski film school. Chad was my stunt double on the trilogy and I think that Lana, the director and writer, appreciates Chad and his film making. And there was a lot that Lana was trying to interweave in terms of life and art for all of the people in the film and artists in the film. And I think for her, it gave her a chuckle that Chad was the husband to Trinity's Matrix counterpart."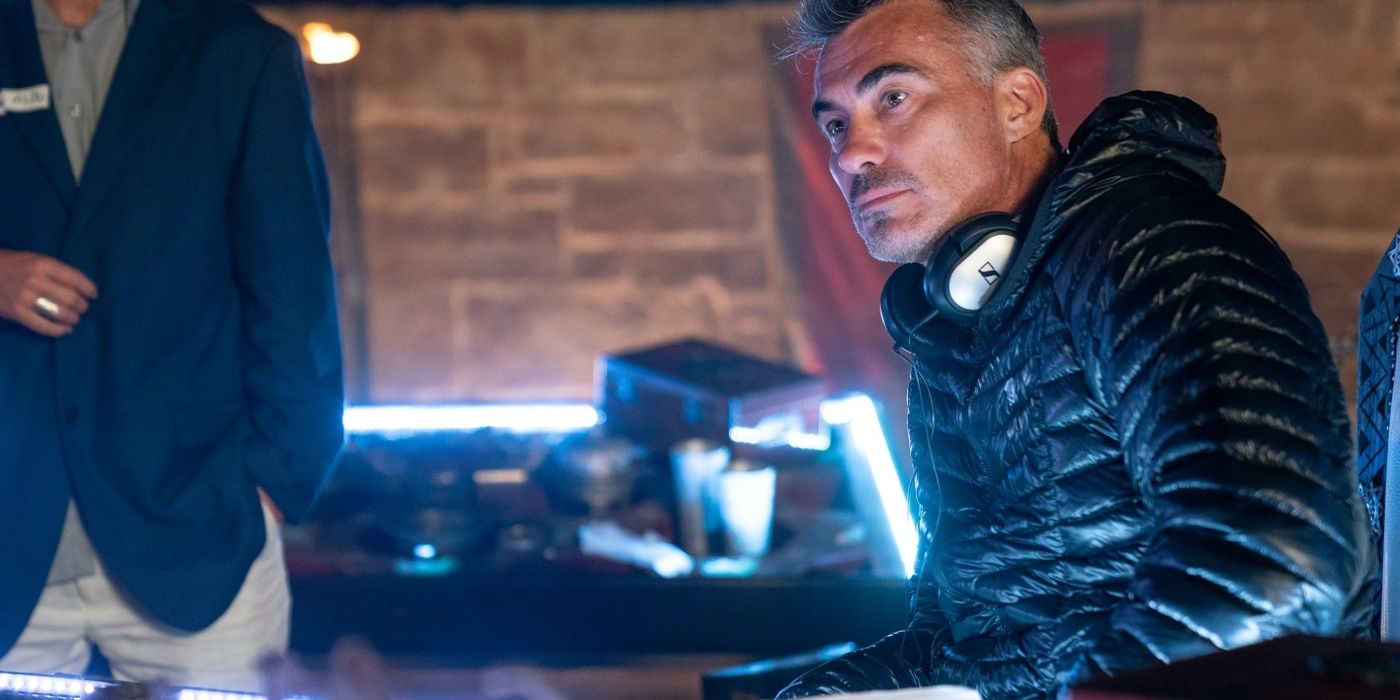 As Reeves describes, Wachowski's influence on Stahelski's approach to filmmaking is rather instrumental when considering the success of the John Wick series. Stahelski's work has proven that he is a successful filmmaker with an eye for action, world-building, and strong character development, and the influence of the original Matrix trilogy is clear in his movies. For Stahelski to reunite with Wachowski on The Matrix Resurrections as "Handsome Chad" makes for a nice nod to their history together. And for Reeves, it seems like "Handsome Chad" was something fun for Wachowski to see brought to life by Stahelski in the role.
While many of the plot details have been kept under wraps, including how exactly Neo and Trinity will reunite, it will be interesting to see how much screentime Stahelski has. Since Reeves did not reveal how much of Stahelski's role as "Handsome Chad" will impact the overall story of the film, having Trinity's Matrix counterpart have a husband, may give Reeves' Neo another person to contend with while in the Matrix. And with Stahelski having been Reeves' stunt double in the original trilogy, it will also be interesting to see if the character resembles Reeves in any way. The Matrix Resurrections arrives in theaters and same-day streaming on HBO Max on December 22.
Next: How The Matrix Has Changed In Matrix Resurrections - Theory Explained
Source: Collider
from ScreenRant - Feed