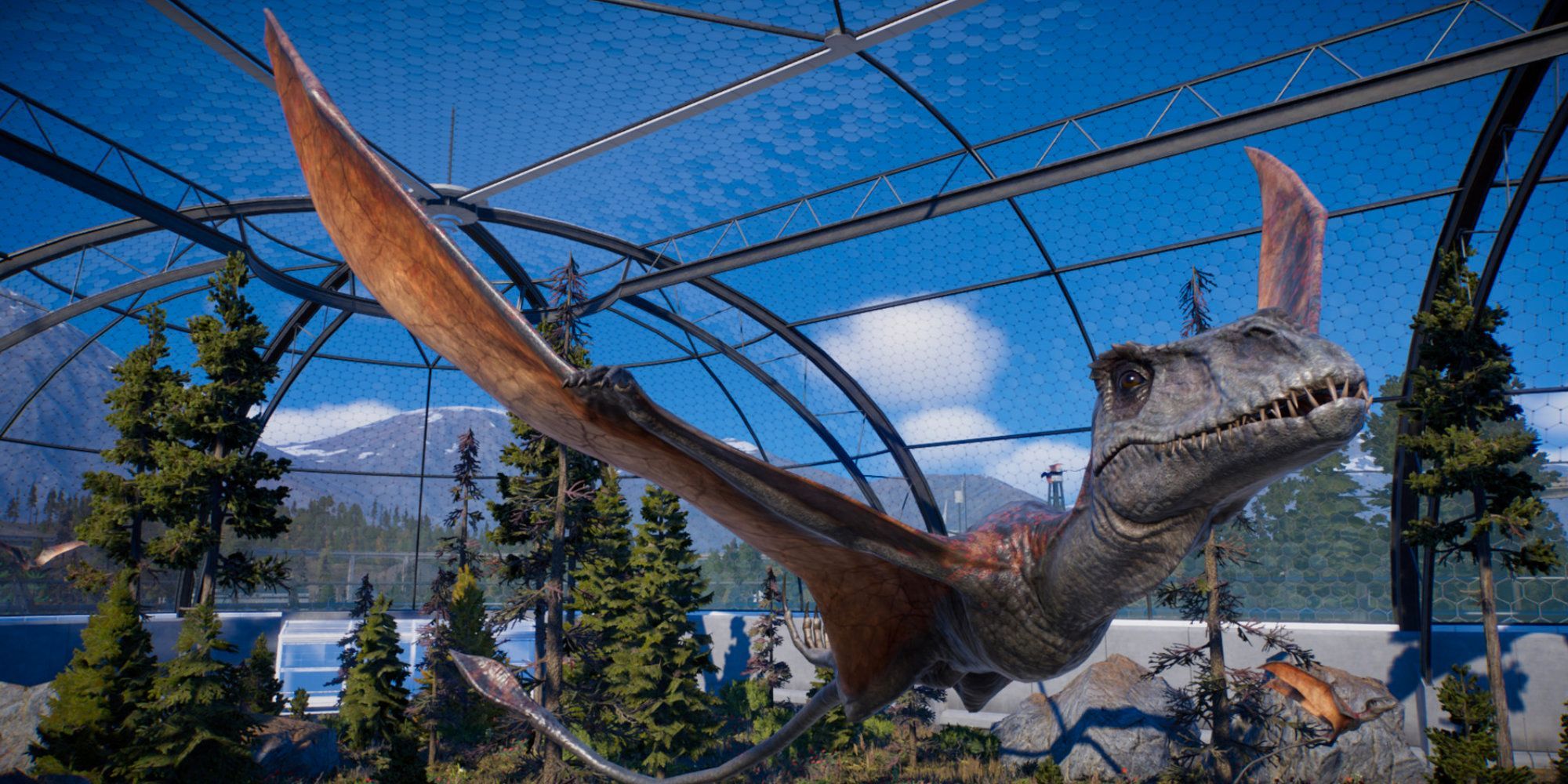 The Aviary is one of many structures meant to house the variety of prehistoric creatures in Jurassic World Evolution 2. The game allows players to put creatures that roam the ground, air, and sea, in their parks, and there are specific buildings meant to care for each of them. Jurassic World Evolution 2 offers a ton of creative options for players of the game, and the inclusion of more diverse dinosaurs was a welcome change.
Flying dinosaurs are one of the most anticipated entries into the franchise, as dinosaur lovers have always had a fascination with the legendary Pterosaurs. They require a bit of space, as well as a contained area so that they aren't able to escape. Similar to other dinosaurs in Jurassic Park Evolution 2, they also require feeders and hatcheries to care for and breed them.
Related: Jurassic World Evolution 2 Review: In The Shallows
To get access to flying creatures in Jurassic World Evolution, players will need to construct an Aviary. The Aviary looks like a blue glass dome, but can be arranged in many different shapes, as sections can be placed in almost any contiguous shape. Each piece is dome-shaped initially, but when two are placed attached to each other, their tops level out to create an even surface between the apexes of each section. This gives players a lot of control over the shape and design of their Aviaries.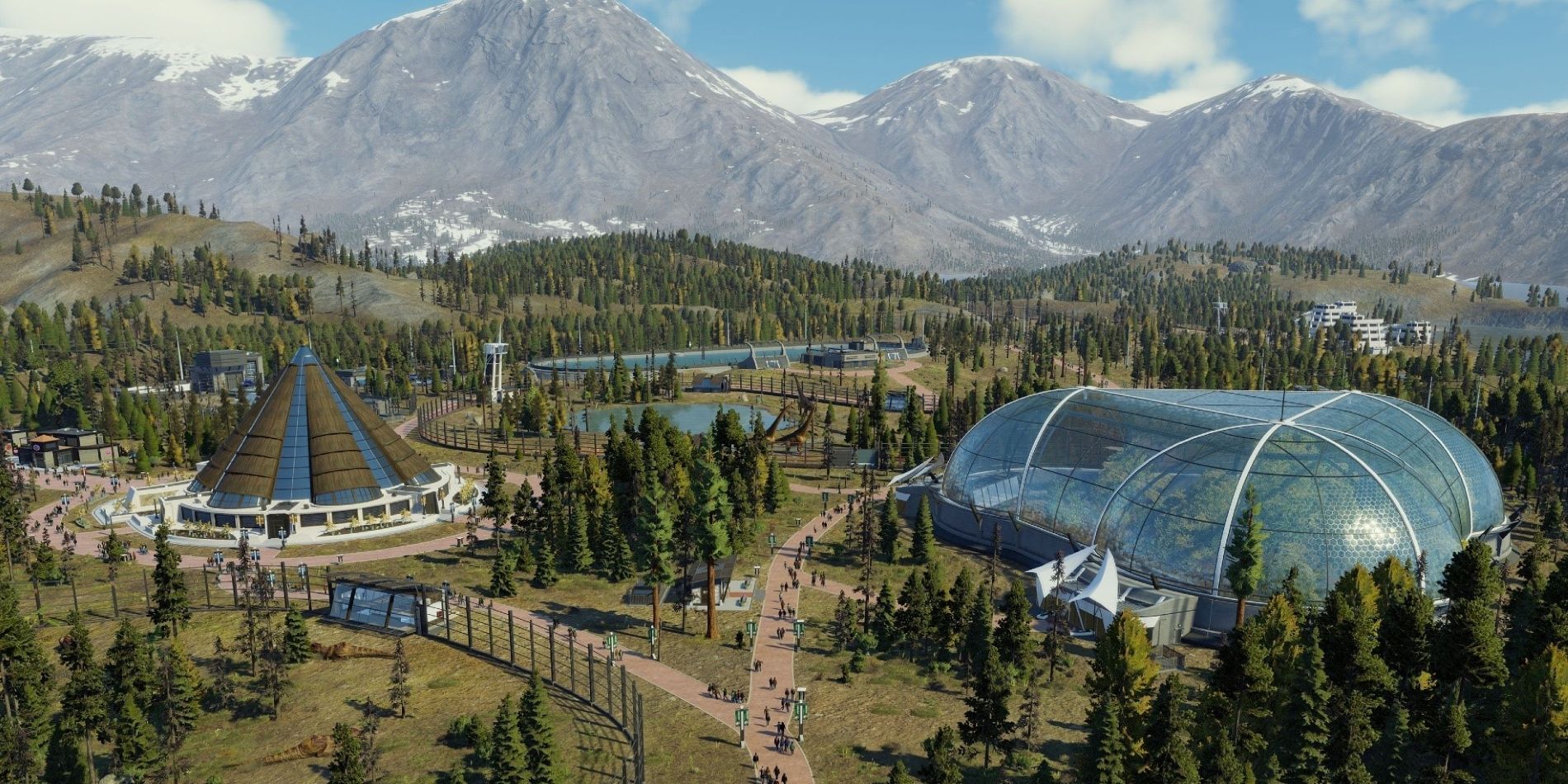 To build an Aviary in Jurassic World Evolution, players will first have to have their scientists research Aviary items to ensure that they have access to everything they need. Then, they will need to find some flat land that does not contain any water, as Aviaries can't be placed on uneven terrain or water tiles. Water can (and should) be placed in the Aviary later, but it cannot be present when the pieces are placed onto the terrain. Keep in mind that the structure can be broken and dinosaurs can escape, just as they can with any other enclosure. Players should research storm defenses so that their Aviary can stay secure during bad weather.
Once the glass structure is placed, players will need to zoom in until they have access to the ground to modify the terrain inside. This is how players can add water for the dinosaurs in Jurassic World Evolution, the same way they do for regular enclosures. Rocks should be placed around bodies of water, and the water should be big enough to place feeders. Most feeders operate exactly how they usually do, with the exception of Piscivore Feeders, which need to be placed in shallow water. A hatchery should also be placed in every Aviary, as that is how rescued dinosaurs will enter the enclosure. The hatchery can also have rangers stationed on it to check on the dinosaurs and refill feeders.
More: Jurassic World Evolution 2 Praised by Jurassic World 3 Director
Jurassic World Evolution 2 is available now on PC, PlayStation 4/5, and Xbox Series S/X.
from ScreenRant - Feed