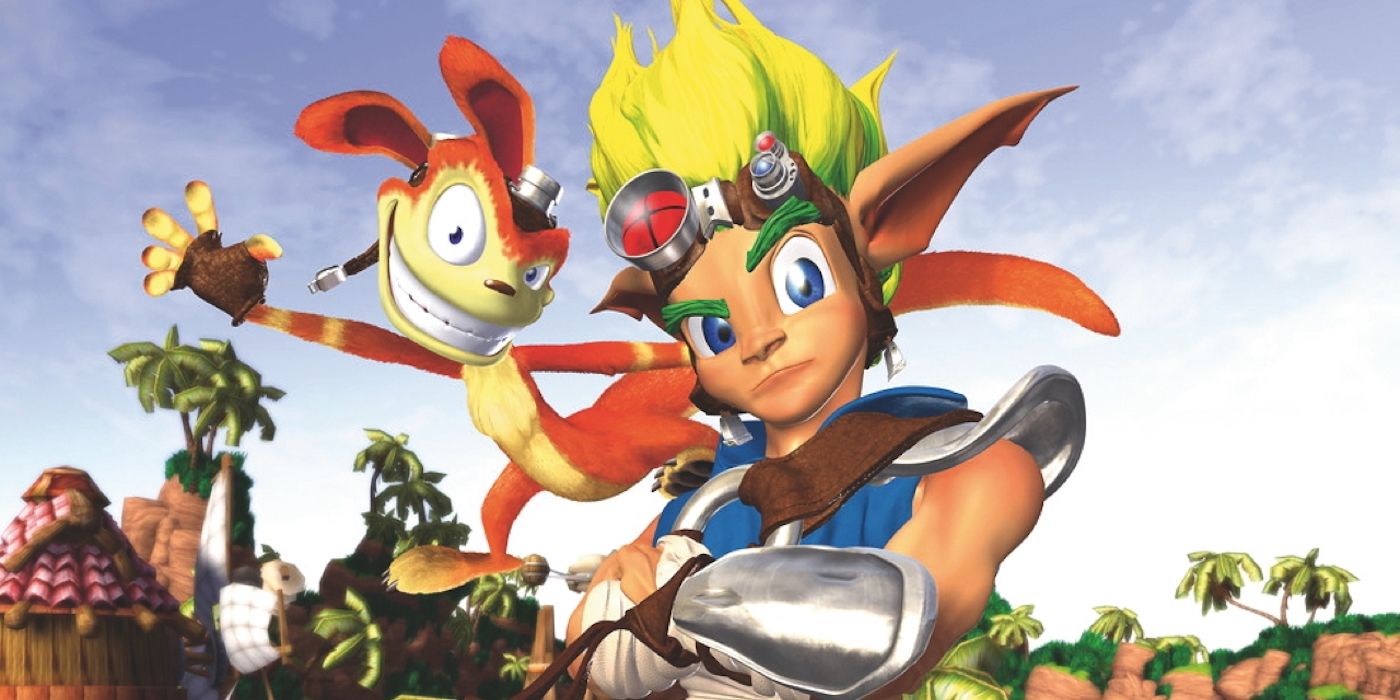 To honor the 20th anniversary of the PlayStation classic series Jak and Daxter, developer Naughty Dog has explored some of the biggest challenges faced during the development of Jak and Daxter: The Precursor Legacy. While no new Jak and Daxter game is currently in development, the titles have left a permanent mark on PlayStation history with their unique and lovable cast of characters.
2001's Jak and Daxter took many of the Crash Bandicoot series' key features, such as platforming and vehicle segments, and transferred them into an open-world setting. Controlling a young boy named Jak, and accompanied by wisecracking otter-weasel companion Daxter, players are free to explore the game's seamless world in search of precious power cells. Jak II introduced third-person shooter elements to the established formula and leaned into the more urban open world of Haven City, while Jak 3 rounded out the trilogy with a larger world and new combat mechanics. Both the high-quality and growing age of the trilogy has led many gamers to call for a Jak and Daxter remake on PlayStation 5.
Related: Uncharted 3 Naughty Dog Devs Share Their Favorite Scenes For 10th Anniversary
In a PlayStation Blog article celebrating the game's 20-year anniversary, various PlayStation developers discussed Jak and Daxter's lasting influence, while Naughty Dog co-president Evan Wells spoke on the project's open-world structure and the significant challenges it introduced during development. Citing it as a huge change from the Crash Bandicoot trilogy, Wells explained:
"The biggest thing I learned was the challenge of designing an open world game without using load times! We set out from the start to design a world and not levels like we were used to coming from Crash, and we made it a rule that if you could see it you could walk (or boat or fly!) to it and that when you reached a building or cave that you could go inside and that the inside would have to fit within the space that the exterior could support. It wasn't easy!"
Other developers, such as Bend Studio's Darren Chisum and Remedy Entertainment's Thomas Puha, joined the blog post to share their appreciation of the beloved series, specifically citing Jak and Daxter's open-world as a truly groundbreaking gaming achievement.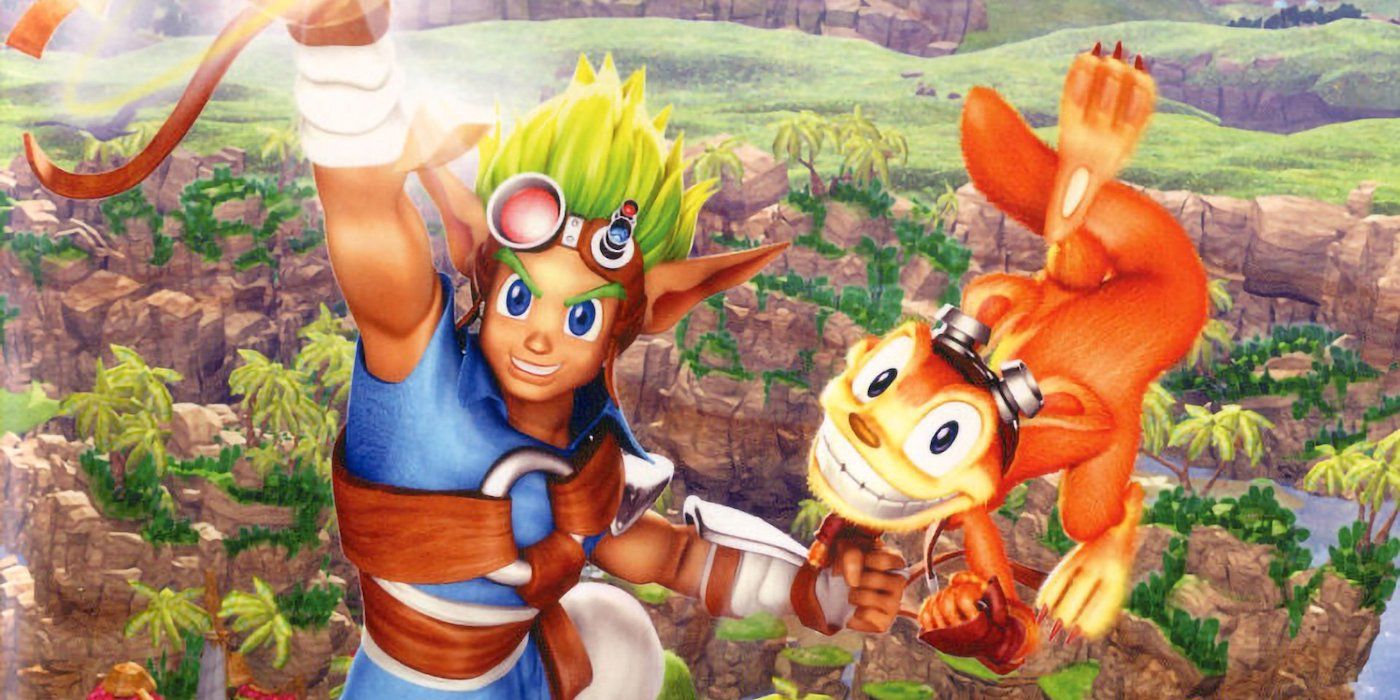 As the studio celebrates the 20th anniversary of Jak and Daxter: The Precursor Legacy, Naughty Dog fans also look ahead to the developer's next release. The open-world platformers from the studio's early days have been followed by equally-as-groundbreaking cinematic adventures with the Uncharted and The Last of Us franchises. Naughty Dog may be known for its single-player stories, but The Last of Us Part 2's multiplayer mode is serving as one of the team's next projects, with Uncharted: Legacy of Thieves Collection also on the way for PS5.
Despite releasing 20 years ago, Jak and Daxter: The Precursor Legacy remains one of the most memorable and influential platformers of all time. The studio may have been faced with developmental challenges with the game's open-world, but Naughty Dog was able to overcome the issues to create impressive locations matching its expressive character animations and varied gameplay, culminating in a truly unique gaming experience. While challenging to bring to life, Jak and Daxter's success has played a huge role in making Naughty Dog the studio it is today.
Next: Naughty Dog Teases The Last Of Us Fans With "Next Set Of Games"
Source: PlayStation Blog
from ScreenRant - Feed