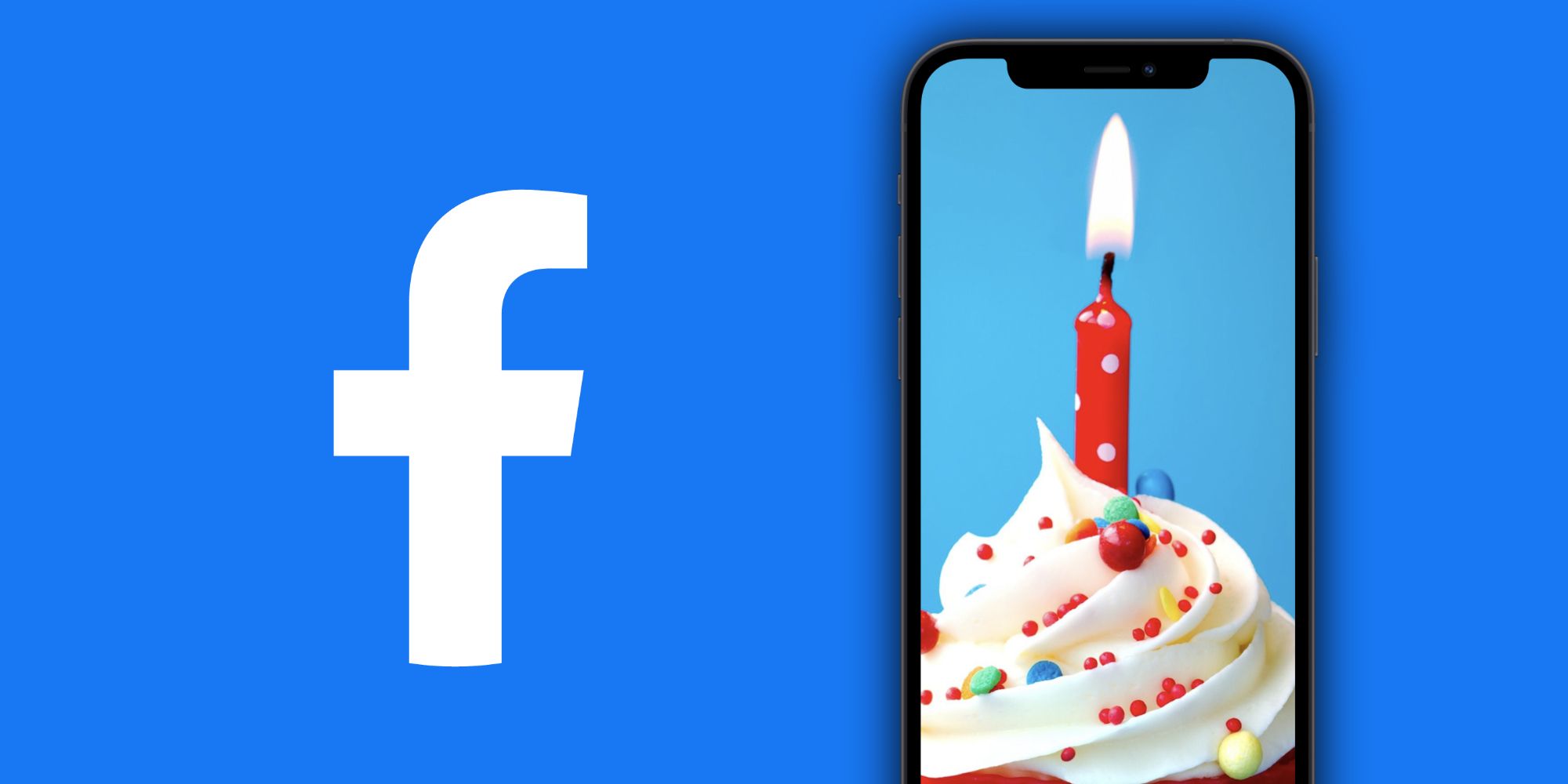 There are many things people use Facebook for, but one of the best (and most useful) features is being able to quickly find a friend's birthday. Social media apps are everywhere right now. Want to see short messages from people and stay updated on what's trending? That's Twitter. Eager to see short-form videos from rising internet stars? There's TikTok. Trying to see the latest photo and video posts from friends? Instagram has you covered.
Among all of those sites, Facebook still stands tall as the largest social network by a long shot. It's been around for nearly two decades, has approximately 2.89 billion monthly active users, and regularly adds new features to keep folks interested. A few years ago, Facebook was little more than a place to share status updates, message friends, and post photos. Today, it has everything from a built-in dating service to a job search tool.
Related: How To Lock Facebook Profile To Hide Private Information & Protect Privacy
Despite all those bells and whistles, one of its most helpful tools remains one of the oldest — being able to see friends' birthdays. Not sure when your work colleague, college friend, or aunt has their birthday? If they're on Facebook, finding their birthday takes just a couple of seconds. From the Facebook desktop website, click the dropdown arrow on the left side of the screen titled 'See more.' Scroll down that list, click 'Events,' and click 'Birthdays.' This reveals a list of friends' birthdays happening today, recent birthdays that just passed, and upcoming birthdays. Alternatively, users can search for specific Facebook users and find their birthdays that way. Click the search bar at the top-left of the screen, search for a friend/family member, and click on their profile. From their profile page, click 'About,' click 'Contact and Basic Info,' and their birthday is shown right there.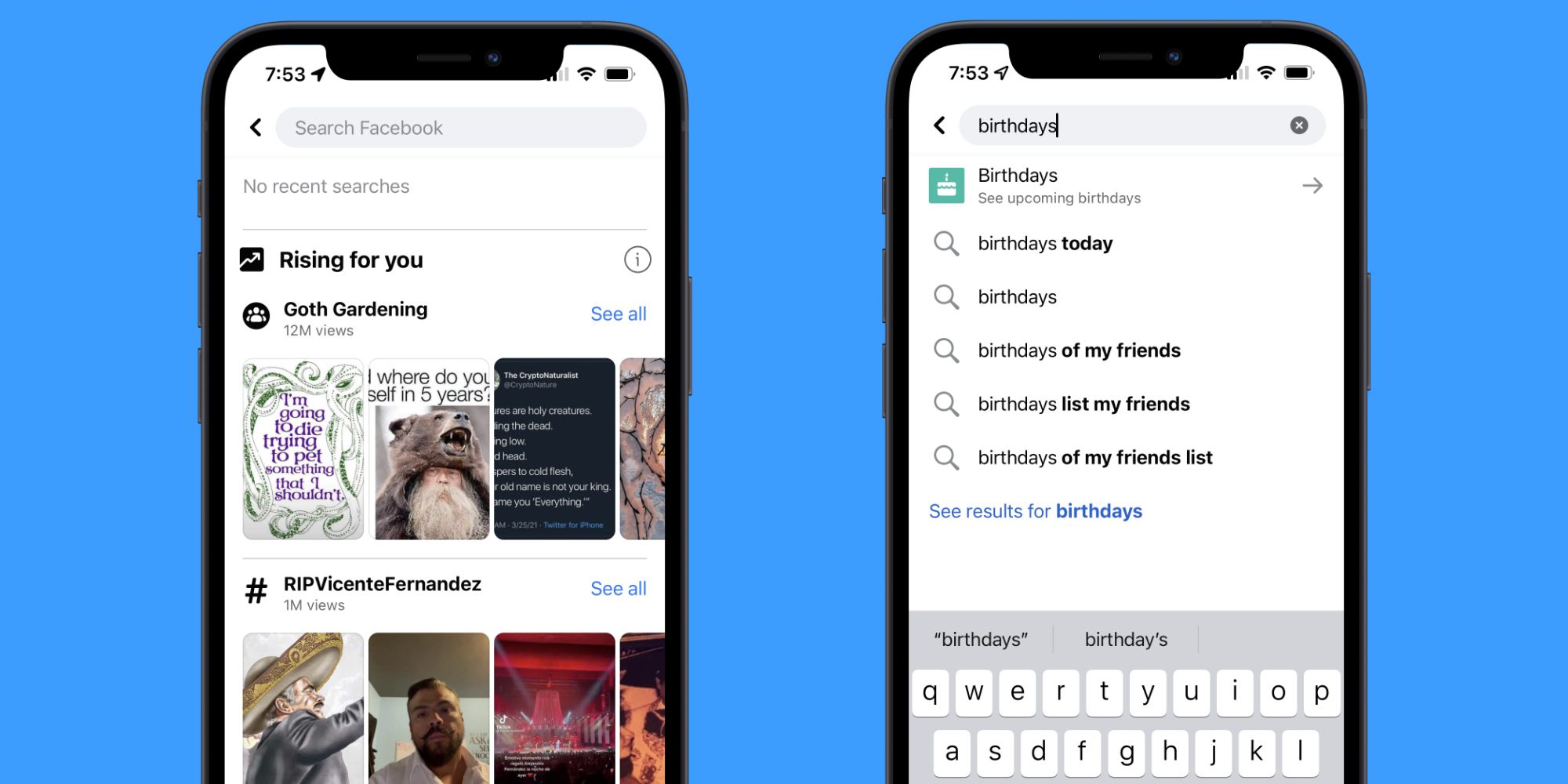 That's how to find friends' birthdays on the Facebook desktop site, but what about the mobile app for smartphones? While the steps are different, it's just as easy to do. Open the Facebook app, tap the search button at the top-right of the screen, type 'birthdays,' and tap the 'Birthdays' option with a cake icon next to it. Similar to the Facebook desktop site, this shows birthdays happening today, recent ones, and friends' upcoming birthdays. This works exactly the same whether someone's using an Android phone or iPhone.
There's one final thing to know, and that's how to manage notifications for friends' birthdays. Once again from the Facebook app, tap the 'More' icon on the bottom navigation bar. Scroll down the page, tap 'Settings & Privacy,' tap 'Settings,' tap 'Notifications' under the Preferences section, and tap 'Birthdays.' Here, Facebook allows users to enable/disable notifications for upcoming birthdays and belated birthdays. Users can also choose to get these notifications in the Facebook app, via email, and/or as an SMS text message. Keep these tips in mind, and you're sure to never miss a birthday again!
Next: How To Delete Facebook Photos On Android, iOS, And Desktop
Source: Facebook
from ScreenRant - Feed