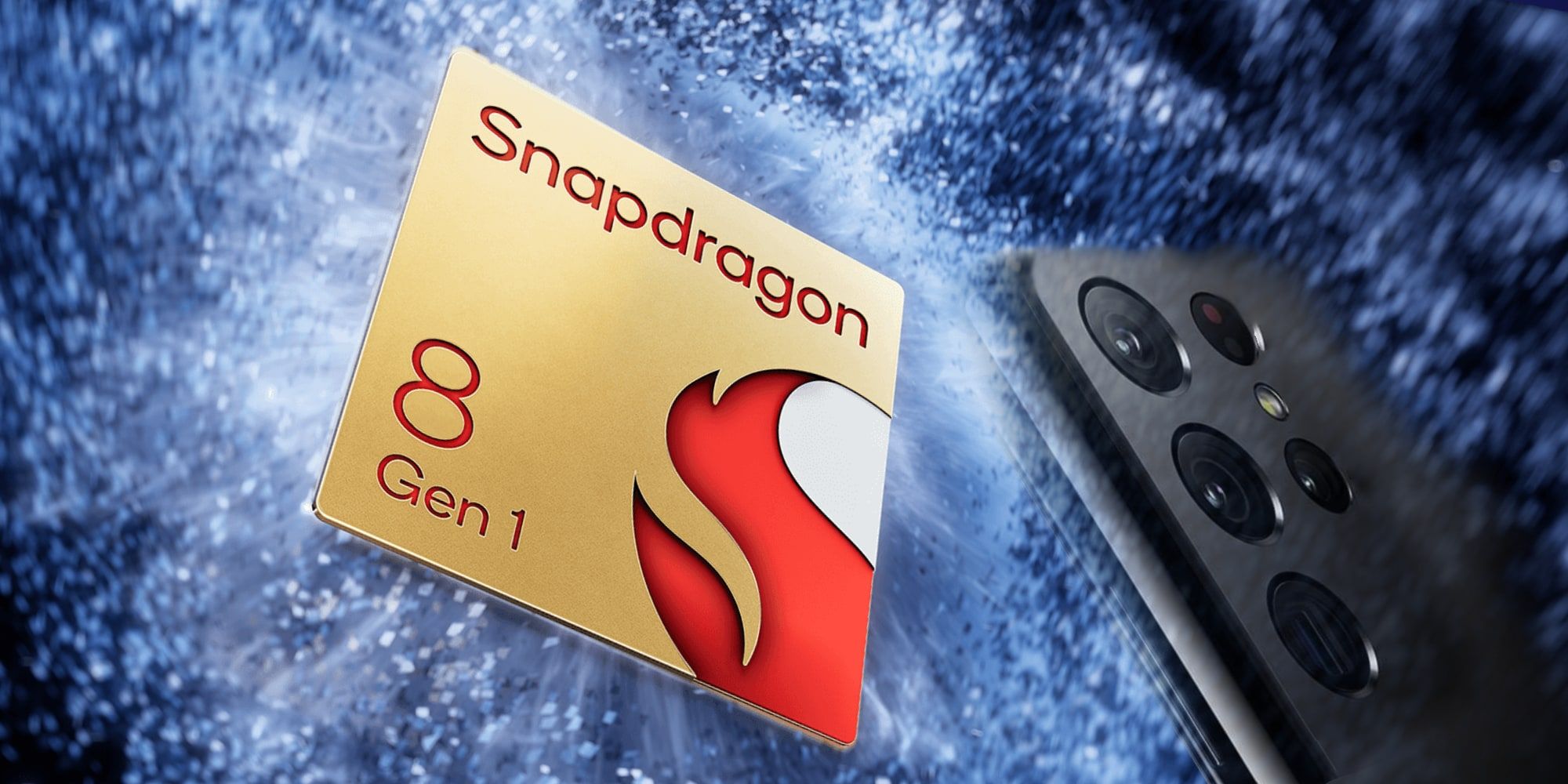 Qualcomm recently announced its Snapdragon 8 Gen 1 processor, the chip that will power many upcoming Android smartphones, focusing on camera support. This aligns well with the increased importance that every smartphone manufacturer is placing on better photography. Every new flagship touts improved cameras and remarkable processing capabilities as much or more than the other features. It's easy to forget that the original purpose was to be a mobile telephone, rather than something that just happens to be included, like the radio in a car.
This isn't the first Snapdragon chip to place emphasis on photography. Qualcomm's Snapdragon 888, released in 2020, boasted a triple image signal processor that could record three camera streams at once, with each camera having up to 28-megapixel resolution. The capability of processing 4K video at 120 frames per second was also very impressive. So naturally, the Snapdragon 888 CPU, GPU, NPU saw big improvements as well, outclassing the previous generation.
Related: Intel Fights To Regain Chip Manufacturing Throne With Qualcomm Partnership
Advances in computer technology are to be expected as transistor sizes shrink and Qualcomm's Snapdragon 8 Gen 1 is built on a 4-nanometer scale versus the 5-nanometer process used for the Snapdragon 888. What might vary from one year to the next is how that increased performance is used and which functions might be built into the chip rather than requiring coding in software. On-chip processing can be dramatically faster than using the general-purpose components for the same specialized task. Image processing received top priority with the Snapdragon 8 Gen 1, allowing potentially significant performance leaps in computational photography. Anandtech describes it as "beyond any other camera solution right now."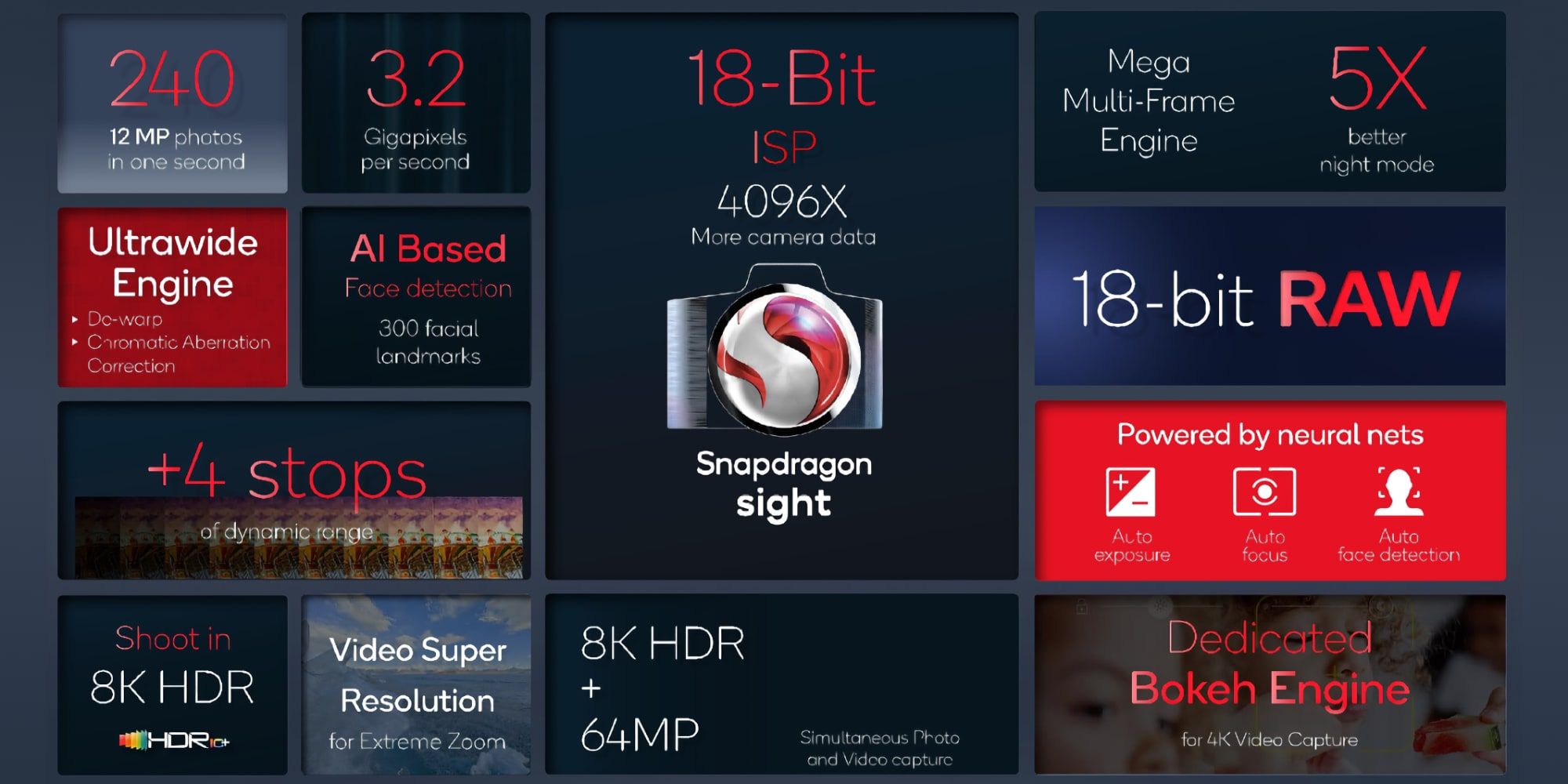 The Snapdragon 8 Gen 1 delivers Qualcomm's best camera technology to date. Going by the name Snapdragon Sight, the system supports 18-bit color, capable of capturing much more color data and dynamic range than current smartphones. It also includes HDR (high dynamic range) stacking on the chip, which would otherwise be handled via the camera app at a slower pace. In addition, low light photos can combine up to 30 photos to enhance brightness and detail while removing noise. By comparison, the previous generation used up to 6 pictures for night shots. And the improvements don't stop with photography.
Qualcomm took a page from Apple's book for video processing, including the capability of real-time bokeh effects applied to video and even outclassing the iPhone 13 by managing this feat at 4K resolution. Apple's Cinematic video has a maximum of 1080p resolution. HDR video is also possible at up to 8K resolution, meaning multiple 33-megapixel frames captured, stacked, and merged in a fraction of a second. How much of this will be utilized by smartphone manufacturers when incorporating Qualcomm's latest processor is unknown since much of the Snapdragon 888's potential was left untapped. However, Qualcomm's Snapdragon 8 Gen 1 is a powerhouse when it comes to photo and video processing capabilities.
Next: Samsung's Foldable Somehow Toppled Its Camera-Centric Flagship In Tests
from ScreenRant - Feed