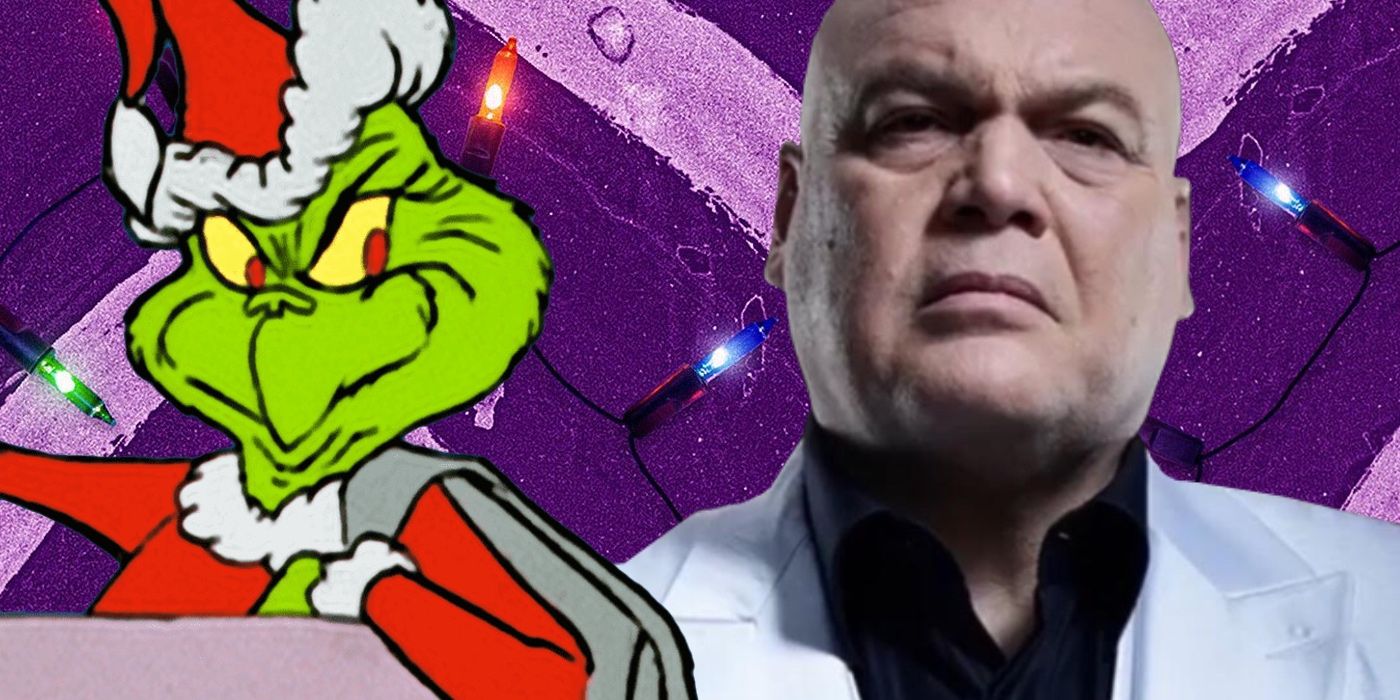 Warning! Spoilers ahead for Marvel's Hawkeye episode 5.
The perfect Christmas-themed reveal of the Kingpin (Vincent D'Onofrio) in Hawkeye makes an incredibly sad ending for Clint Barton (Jeremy Renner) and his family even more likely. Revealed to be the "Big Guy" and the "uncle" to Maya Lopez (Alaqua Cox) teased in prior episodes, Hawkeye episode 5 debuts the Kingpin himself, last seen in the final season of Netflix's Daredevil. However, in keeping with Hawkeye's Christmas season theme that has been its brilliant secret weapon, it seems the way in which Marvel has brought Kingpin back may be teasing a dark fate for the Avenging Archer.
At the end of Hawkeye episode 5, Clint's partner Kate Bishop (Hailee Steinfeld) gets a message on her phone from Yelena Belova (Florence Pugh), a Black Widow assassin (and Natasha Romanoff's sister) who's been hired to kill Hawkeye. However, due to Kate's encouragement, Yelena finds out exactly who hired her to kill Barton. Surprisingly, her employer is none other than Eleanor Bishop (Vera Farmiga), Kate's mother. Feeling as though Kate deserved to know, Yelena sends Kate a photo of Eleanor standing next to Wilson Fisk's Kingpin, which Hawkeye confirms is the man he's been worried about.
Related: How Hawkeye's Kingpin Twist Sets Up A New MCU Hero
While the Kingpin reveal brings Hawkeye episode 5 to a close, the perfect Christmas song plays with the credits: "You're A Mean One, Mr. Grinch" by Thurl Ravenscroft, made for the 1966 cartoon special Dr. Seuss's How the Grinch Stole Christmas. Considering all of the various and terrible descriptions that are sung to describe how bad the Grinch is, its use to debut Fisk's return is fitting, especially since many believe Kingpin to be one of Marvel's best villains. However, this does imply that Wilson Fisk will be "The Kingpin Who Steals Hawkeye's Christmas," getting in the way of Barton getting home to his family in time to celebrate Christmas. However, it could even be even worse. It's very possible Clint Barton may not survive the series' end now that Kingpin has arrived.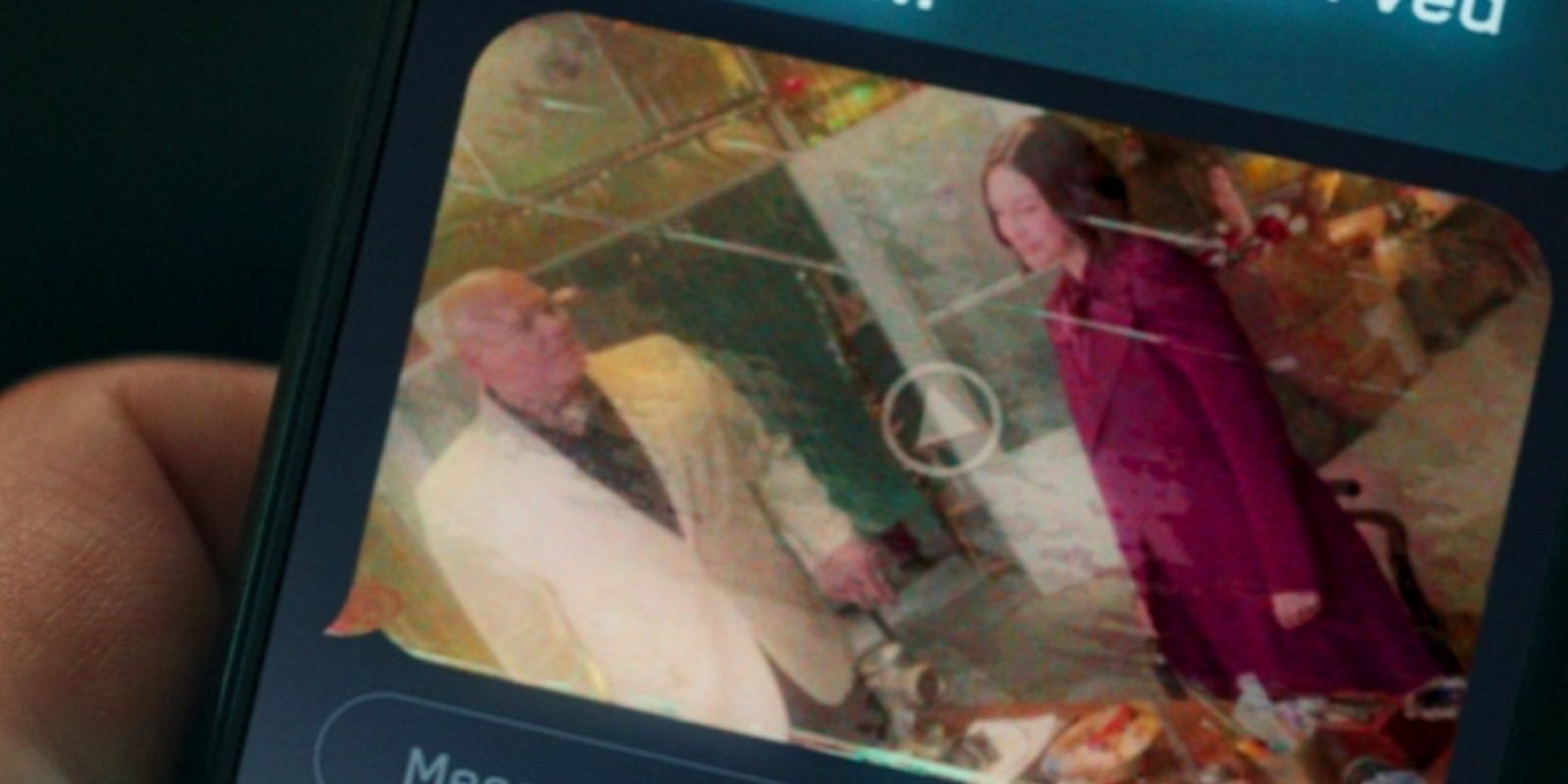 Given Hawkeye's concerns that Kingpin would be getting involved sooner or later, it seems his fears have been confirmed. Eleanor working with the Kingpin suggests that Fisk wants Barton out of the picture. Furthermore, Hawkeye and Kate Bishop's operations against the Tracksuit Mafia means they've been disrupting Kingpin's business, something he doesn't take lightly. Regardless, it certainly seems likely that Clint might not make it back to see his family in time. While that would certainly be sad, audiences should also be worried about the retired Avenger surviving the series' end at all.
In any case, the use of "You're A Mean One" for Kingpin's return is a brilliant stroke of genius for the holiday-themed MCU series. Wilson Fisk is back, and the stakes have certainly been raised for Hawkeye's final episode. Here's hoping Clint Barton will be able to make it home for Christmas, rather than having it stolen from him by the Kingpin himself (whatever dark form it could take).
More: Hawkeye's Kingpin Twist Creates A Plot Hole At The Heart Of MCU Phase 4
Marvel's Hawkeye releases new episodes Wednesdays on Disney+.
from ScreenRant - Feed