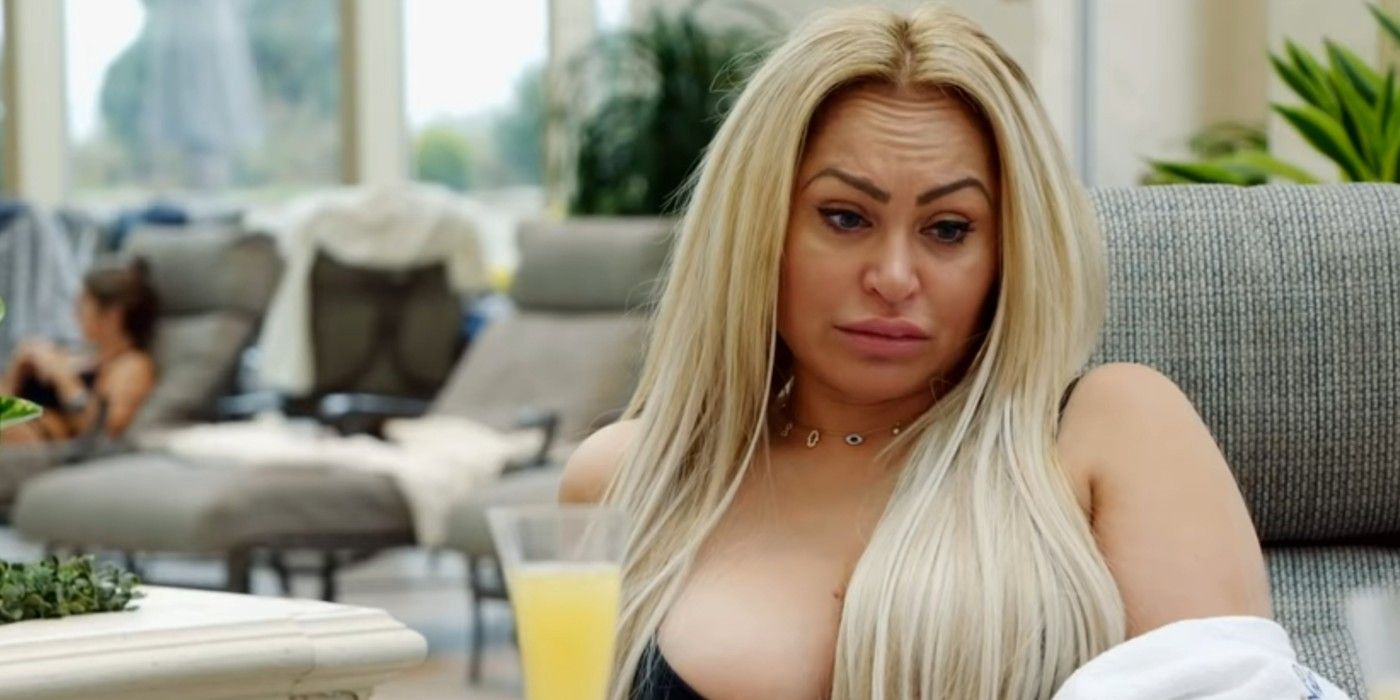 Darcey & Stacey star Darcey Silva got another beauty procedure done, and this time it is the foxy eye thread lift. Many fans are shocked because the 47-year-old beauty underwent a full-body beauty transformation in July 2021. Darcey changed her natural looks drastically in the past few years. She has altered her facial features and colored her dark brown hair blonde. While Darcey's loyal fans praise her new looks, many 90 Day Fiancé fans criticize her for changing her face to the extent that she doesn't look like herself anymore.
Darcey isn't the only one who gets called out by the fans. Her sister, Stacey Silva, has also received sharp criticism from fans for undergoing multiple plastic surgeries in 2021. The twin sisters received massive backlash when they used their reality TV fame to promote a plastic surgery center with a bad reputation. In July 2021, the Silva sisters advertised a beauty clinic in Turkey that was allegedly responsible for multiple shocking botched surgeries. The fact that the sisters didn't acknowledge these tragedies made it look like they didn't care. Eventually, 90 Day Fiancé fans moved on and got over the sisters' inconsiderate behavior.
Related: 90 Day Fiancé: Darcey's Lisping Video After Facial Procedure Upsets Fans
But Darcey didn't get over her obsession with plastic surgeries and cosmetic procedures. She got a new foxy eye procedure just a few months after her full-body glam makeover. The blonde beauty posted stories on Instagram to show off her new cat eyes to her 1.2 million followers. With the foxy eye thread lift, Darcey elongated her eyes to get the almond shape. The procedure uses dissolvable threads to lift the brow tail and shape the eyes to get the desired result. Darcey is looking almost unrecognizable after her new makeover. Check out the video posted by @90day_e11 on Instagram:
Darcey & Stacey viewers were quick to respond to the pictures and videos of Darcey's latest cosmetic procedure. Most fans begged the TLC star to avoid altering her face any further. A user wrote, "She was so beautiful naturally- why she does this to herself??" Another chimed in, "She doesn't need anymore surgeries..she needs an intervention." A different user commented, "She is turning into the guy that was trying to look like Ken."
It is understandable why the 90 Day Fiancé fans are so aggressively telling Darcey to stop experimenting with different cosmetic procedures. However, she is a smart and successful woman who probably knows the pros and cons of getting new plastic surgery. It is possible that Darcey wanted a brand new look for her new season on TLC. But it is true that she is changing her face way too often, and it can affect her health. Hopefully, the Darcey & Stacey star isn't insecure about her body because she looks fantastic the way she is.
Next: Darcey & Stacey: Darcey Silva Finally Walks Away From Georgi's Lies
Source: @90day_e11/Instagram
from ScreenRant - Feed