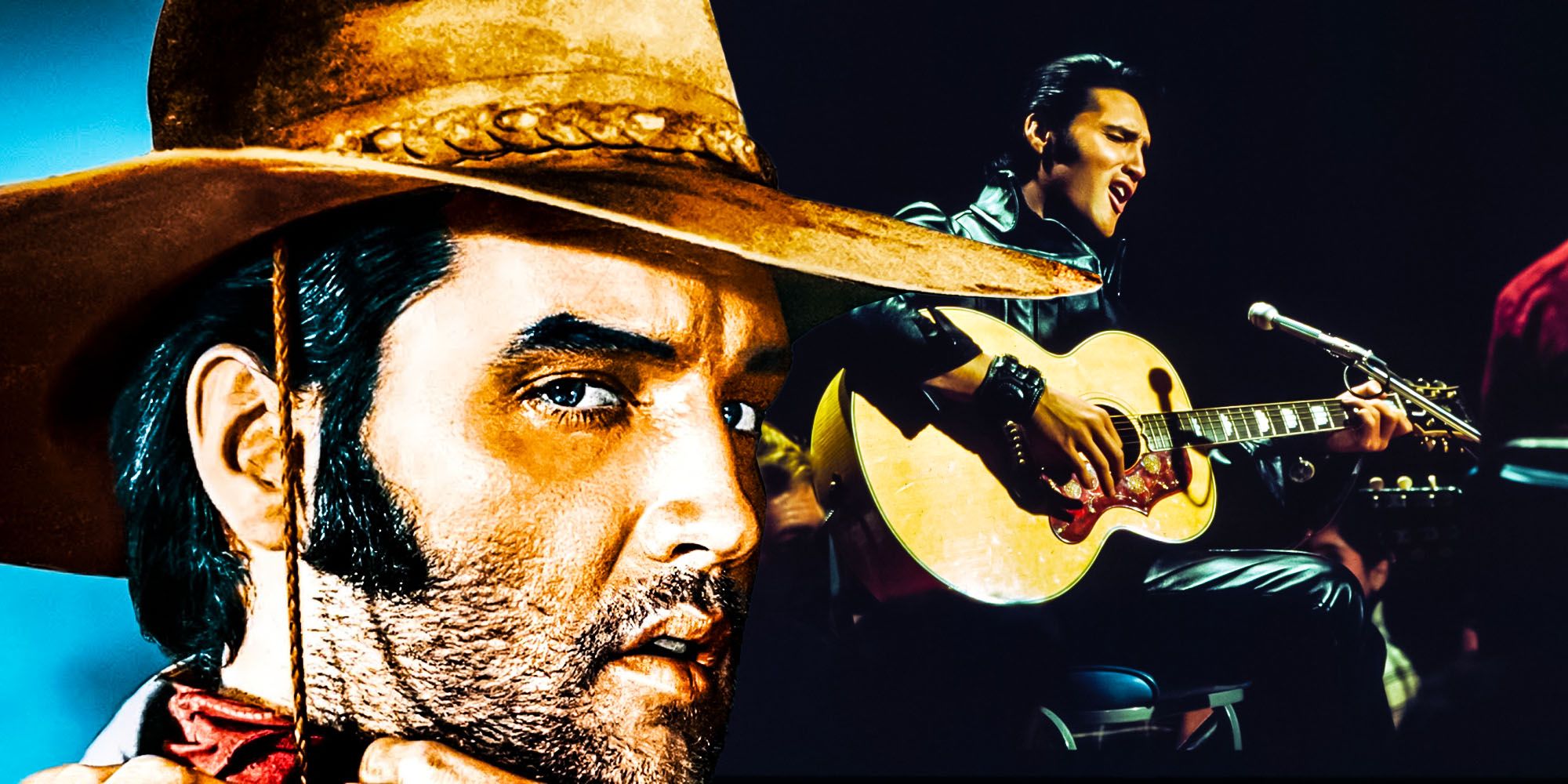 Charro! was the only movie of Elvis Presley's career that he didn't sing in. Elvis Presley starred in 31 feature films, and Charro! was very notably the only one in which he didn't put his musical talents to use. Presley was primarily known for his singing career and was eventually dubbed "The King of Rock and Roll." Despite this, Presley made it clear from the start of his singing career that he would like to break into acting and cited James Dean and Marlon Brando as inspiration.
Released in 1969, Charro! followed Jesse Wade (Elvis Presley), who was on the outs with his former gang, a group led by Vince Hackett (Victor French). In the Elvis Presley Western, Vince stole a gold-plated cannon, and, angry with Jesse for leaving the gang and betraying him, framed Jesse for the crime. Vince's actions led Jesse to be pursued by law enforcement and forced Jesse to run from law enforcement, clear his name, and go head to head with Vince.
Related: The Conjuring 3's Elvis Joke Explained (Is There Any Truth To It?)
The role of Jesse Wade was initially offered to Clint Eastwood and was only offered to Presley (who also nearly made a Western with John Wayne) after Eastwood turned the role down. Charro! was billed as a more serious spaghetti western and was a departure from many of the films Presley was best known for. Additionally, the lack of musical numbers in Charro! helped to highlight that this was one of Presley's more serious roles. Presley signed onto Charro! to venture into more serious acting territory. Unfortunately, when Presley arrived for filming, he was disappointed to see that the script had undergone major rewrites and was nearly indistinguishable from the film he had signed on to. While the film was a relative success financially, it received mixed reviews from both critics and audiences alike.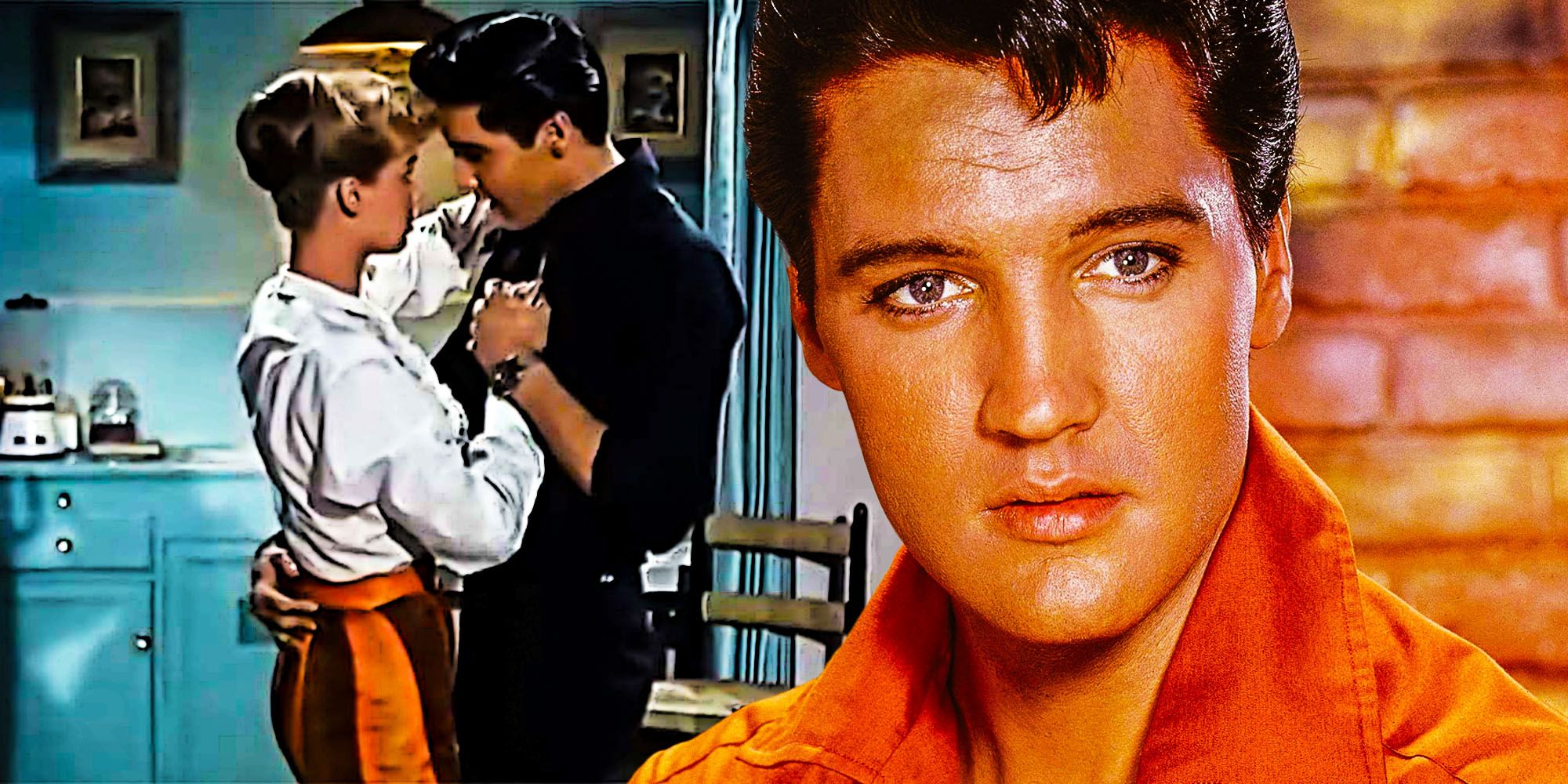 Many lovers of Presley's music were also disappointed to see that he did not have a musical number in the film. Other audiences and critics noted that Presley's performance in Charro! didn't quite land as intended. This might have been impacted by his disappointment with the changes made to the script. After Charro! Elvis Presley only acted in two more feature films, The Trouble with Girls and Change of Habit, preferring to focus on his music career from that point onward, perhaps indicating that the dramatic venture was not as successful as he may have hoped.
Many of the criticisms with Charro! were also aimed at Charles Marquis Warren, who produced, wrote, and directed Charro! Critics noted that Presley's performance was slow and even a bit boring. The writing, as well as the directions that were given to Elvis during the filming of Charro! can also point to some of the issues with the film. While Charro! received mixed reviews, it does stand out from many of Elvis Presley's previous films. The more severe tone of Charro!, paired with the lack of musical numbers and Presley's beard in the film showed a different side to the performer. While this was not Presley's most successful project, it was still a notable one and one of his last films.
Next: Elvis Faked His Death In Lucifer's Universe (Where He Could Be Hiding)
from ScreenRant - Feed