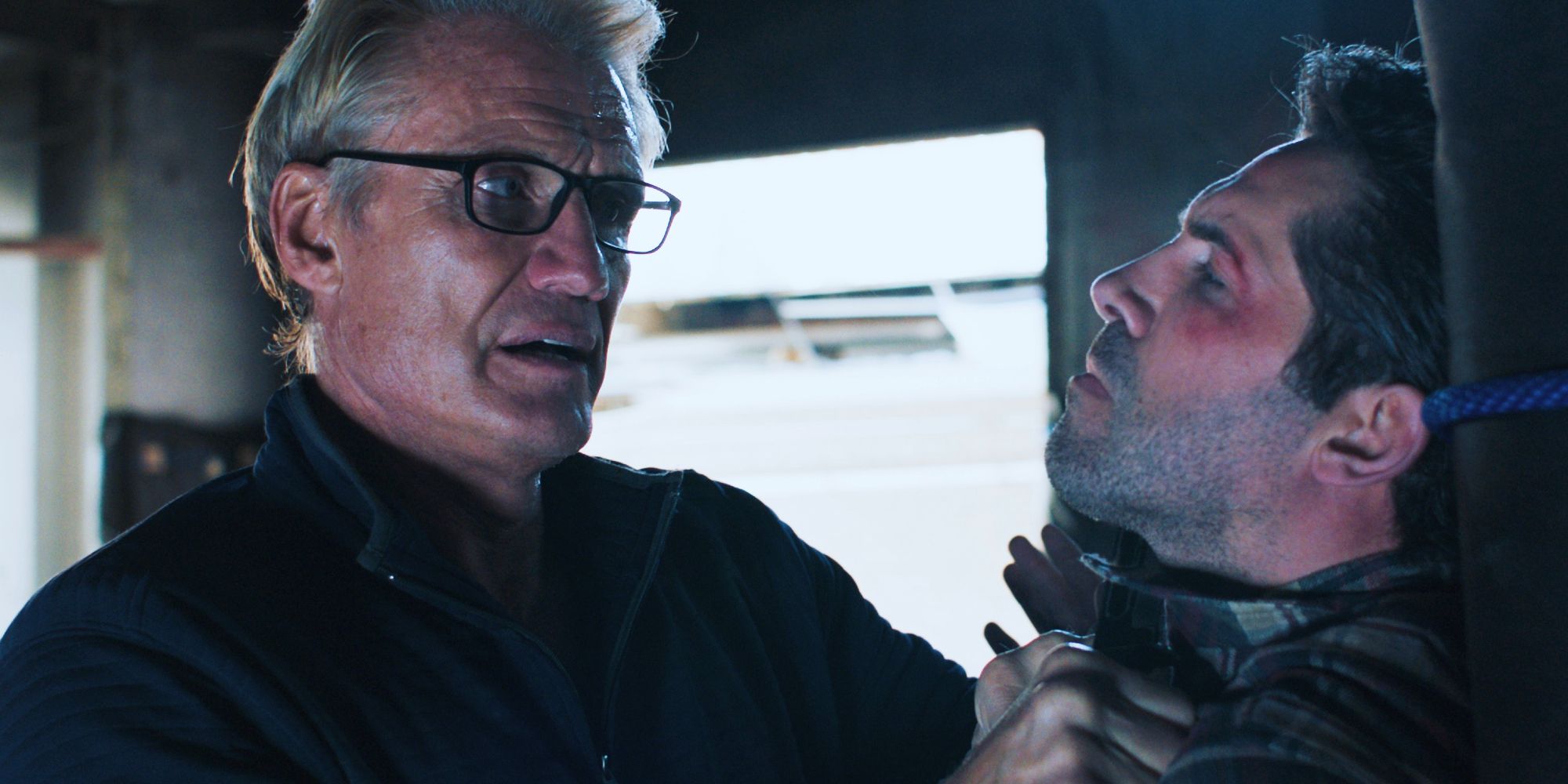 Dolph Lundgren is no stranger to taking up the mantle of director for action flicks — namely, the 2010 thriller Icarus, along with the frenetic Command Performance. Lundgren unleashes his directorial efforts in Castle Falls, a low-budget action thriller that follows two men who are broken by life in distinct ways and are on the trail for a prize in a race-against-time scenario. Sporting skilled choreographed action sequences, Castle Falls offers a mildly satisfying viewing experience despite a weak and muddled storyline.
Castle Falls opens with washed-up MMA fighter Mike Wade (Scott Adkins), who returns to his local gym looking for a final chance to be a part of the upcoming fight. When he's rejected based on his age and dwindling physical prowess, Wade is forced to move out of his apartment due to his dire financial situation. Living inside his shabby pick-up truck, Wade seeks out employment as a temporary laborer in the controlled demolition of the decommissioned Castle Heights Hospital. However, the plot thickens when he accidentally discovers $3 million in three nondescript sports bags on the sixth floor, which, unbeknownst to him, is owned by a paramilitary gang led by crook Deacon Glass (Scott Hunter). Meanwhile, prison guard Richard Ericson (Dolph Lundgren), a single father struggling to pay for his sick daughter's mounting medical expenses. Being made aware of the $3 million inside Castle Heights, Ericson sets out on his own to claim the money before the building is set for demolition.
RELATED: Every Scott Adkins Movie Ranked From Worst To Best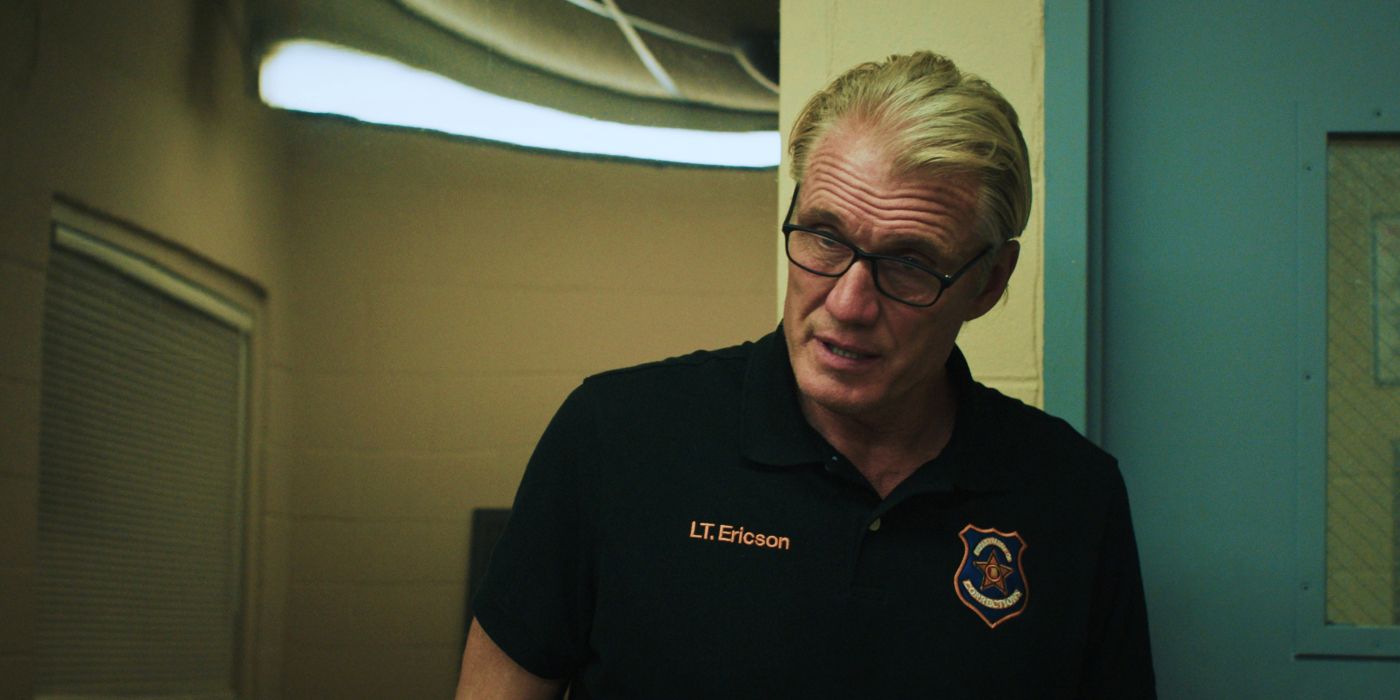 Lundgren introduces emotional stakes into the otherwise lackluster narrative by positioning himself as a prison guard. While the premise of the narrative is pretty straightforward, the execution is carried out in a languid, meandering manner, robbing the plot of its taut immediacy. While the first 30 minutes of Castle Falls allows its central characters to breathe, the lack of genuine character development in terms of plot intricacy creates a void that cannot be filled even with the best of action sequences.
At its heart, Castle Falls is an action thriller first and foremost, with Lundgren and Adkins emerging as veterans of the genre in unique, interesting ways. Keeping the budgetary constraints and the circumstances of the pandemic in mind, the resulting fight choreography sequences executed throughout Castle Falls are more than satisfactory, offering enthralling moments such as when Adkins drop-kicks a goon off the elevator shaft. The action set pieces are what keep the majority of the film going even when the story fails to go further than its premise. The chemistry between the two leads works well in conjunction with the stakes, as both characters are able to ground their actions within a sympathetic strain.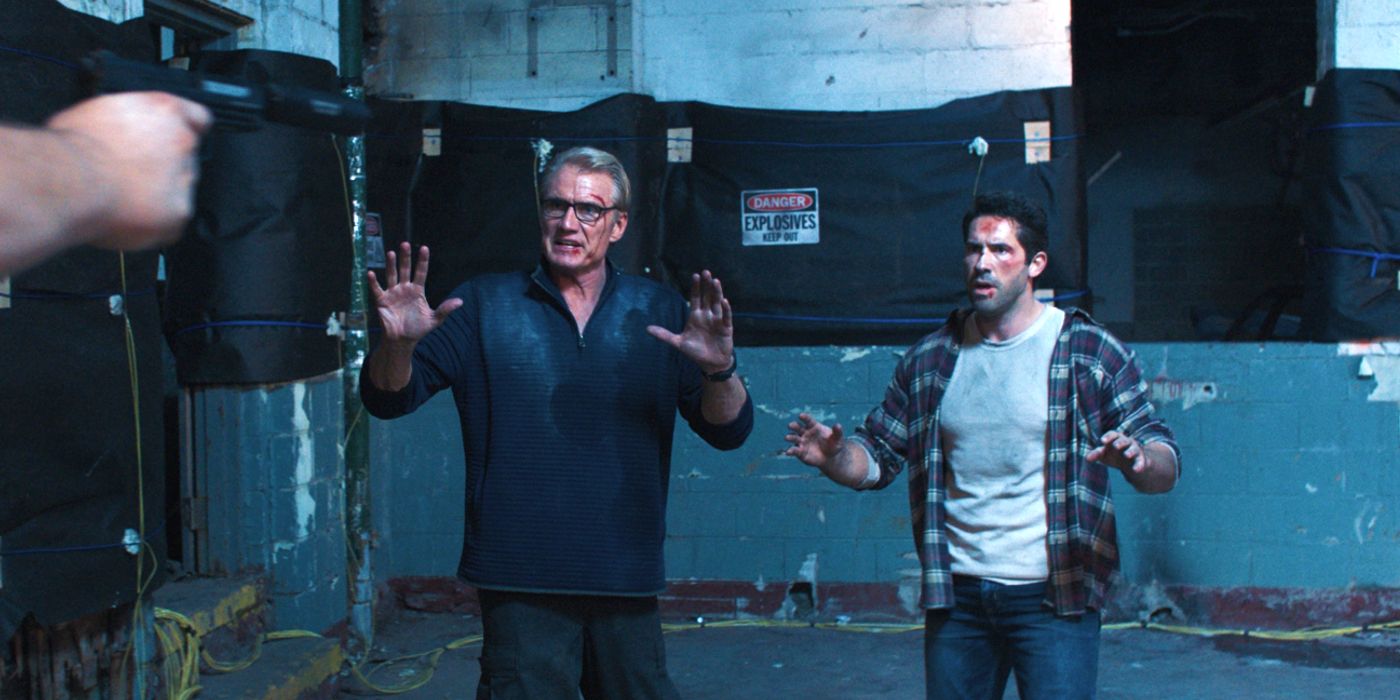 Unfortunately, the protagonists in Castle Falls are too morally clear-cut for their own good, carrying out violent acts without justified prompt or reason, lending an aura of cartoonish inauthenticity to their profit-driven motivations. In essence, Castle Falls is a flawed action flick containing the beats of a breakneck-paced heist plot, which it is ultimately unable to execute in a fully cathartic fashion. Longtime fans of Adkins will, however, enjoy the occasional reference to some of his more memorable and iconic characters, such as when a demolition coworker makes a clear reference to Yuri Boyka in the Undisputed movie series. While Castle Falls ends on a rather cookie-cutter emotional note, the end result is a moderately-entertaining action adventure worth a watch despite its narrative flaws.
NEXT: Dolph Lundgren Interview: Castle Falls
Castle Falls is available on VOD platforms as of December 3, 2021. The film is 87 minutes long and remains unrated as of now.
from ScreenRant - Feed